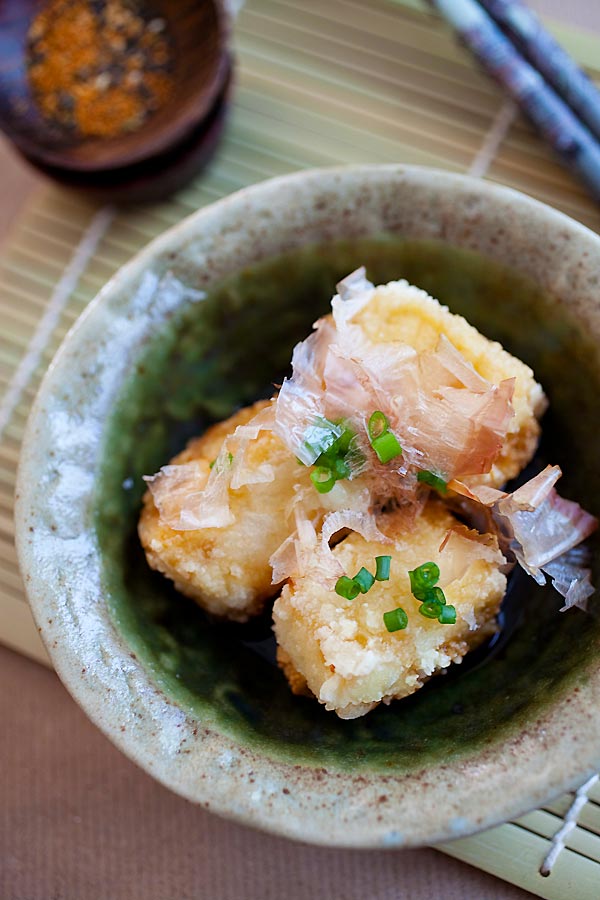 Agedashi Tofu
Agedashi Tofu – a popular Japanese appetizer of deep fried tofu in a sweet and savory sauce. Super healthy, delicious and easy to make!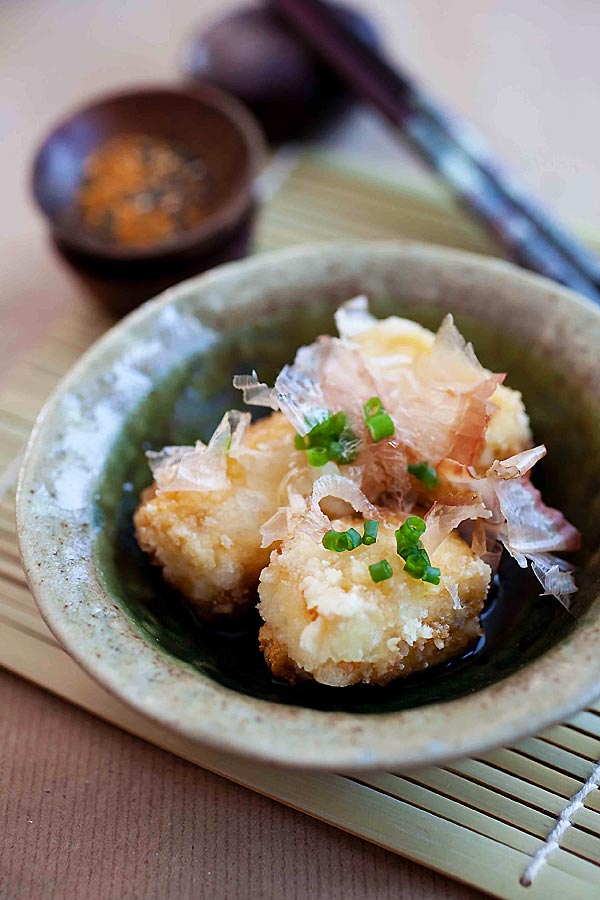 Recently, I received a new Japanese cookbook – A Cook's Journey to Japan" by Sarah Marx Feldner. After reading through the beautiful cookbook, I had a sudden urge of making agedashi tofu or fried tofu in sweet fish stock, one my of favorite Japanese dishes that I always order at Japanese restaurants. And the timing just couldn't be better because I had some leftover tofu in the fridge and a bag of bonito flakes in the pantry.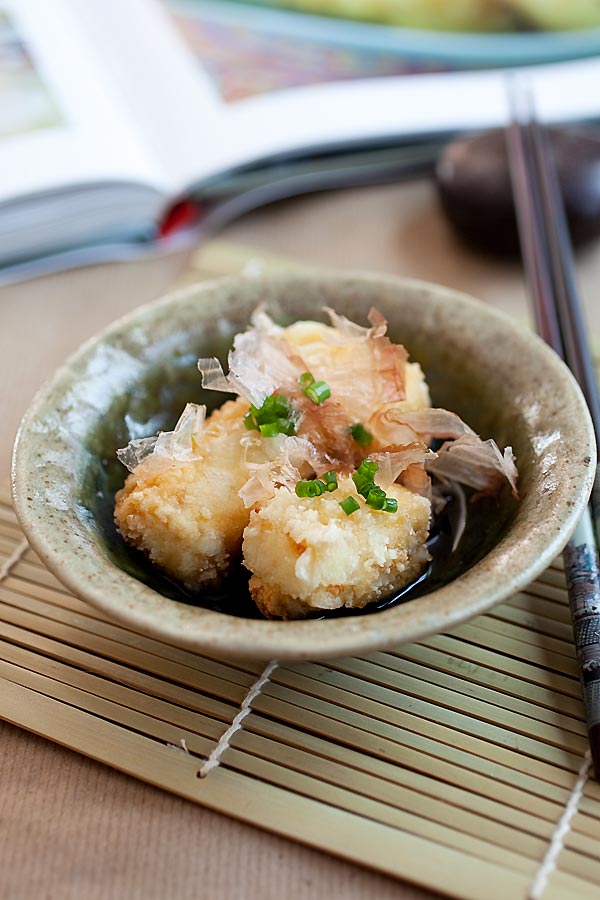 I discovered agedashi tofu only a few years when my friend came to visit. We took her to our favorite Japanese izakaya restaurant in Orange County and the first thing she ordered was agedashi tofu. I became an instant fan after the first bite as I love tofu and the sweet tentsuyu broth made of dashi, mirin, and soy sauce is just so flavorful.
Anyway, here is the agedashi tofu recipe. You can also get other popular Japanese recipes here. Enjoy!