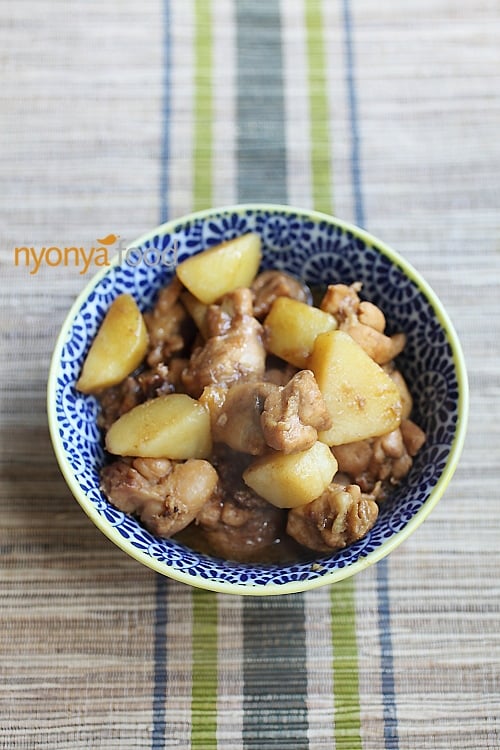 Many readers asked me for my Ayam Pongteh recipe, or Nyonya chicken and potato stew. Believe it or not, before this post, I have never had ayam pongteh, even though I grew up with my late grandmother, who was a true blue Penang Nyonya.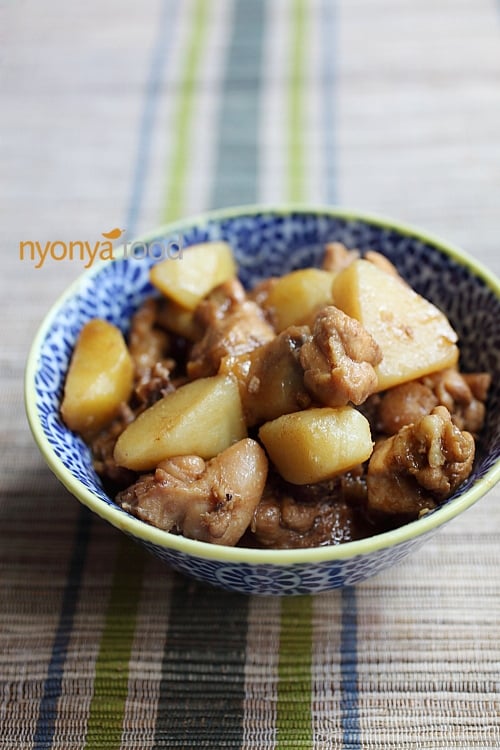 Much like the Cincaluk Omelet (telur dadar cincaluk) recipe that I shared, Ayam Pongteh is a Malacca (Melaka) Nyonya dish. Made with chicken, potato and flavored with taucheo (fermented soy bean sauce) and gula Melaka (palm sugar), ayam pongteh is a homey and wonderful dish…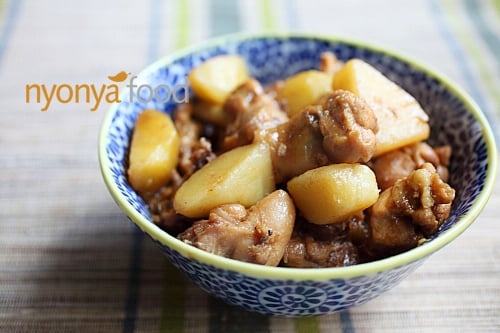 I adapted this ayam pongteh recipe from my friend House of Annie, except that I reduced the amount of dark soy sauce because dark soy sauce is mostly used for coloring purposes instead of flavor. Try it out, I am sure you will love this.