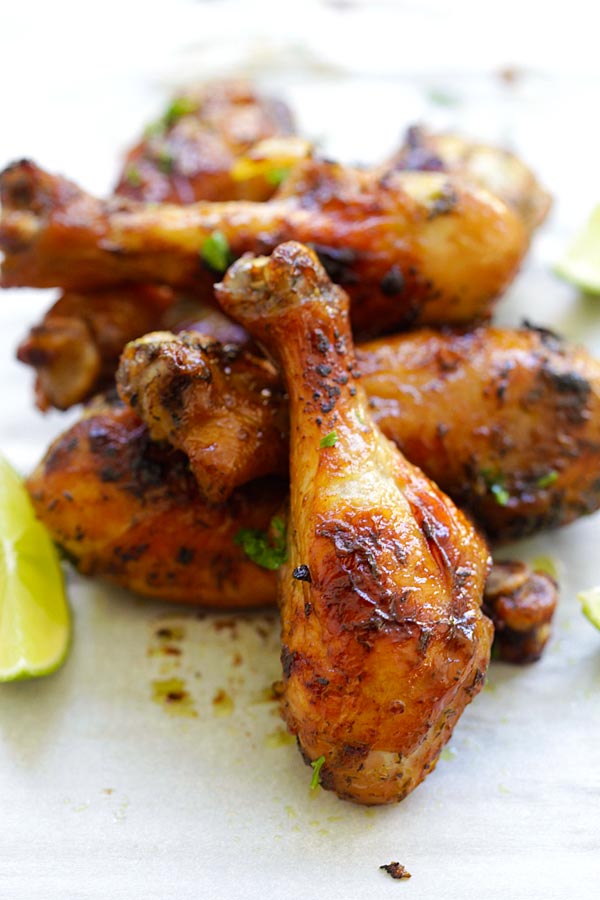 Jerk Chicken
Jerk Chicken – Homemade jerk chicken recipe that you can grill right at your backyard. Delicious, moist and spicy chicken that everyone loves!
Originally published in July 2012, updated with new pictures.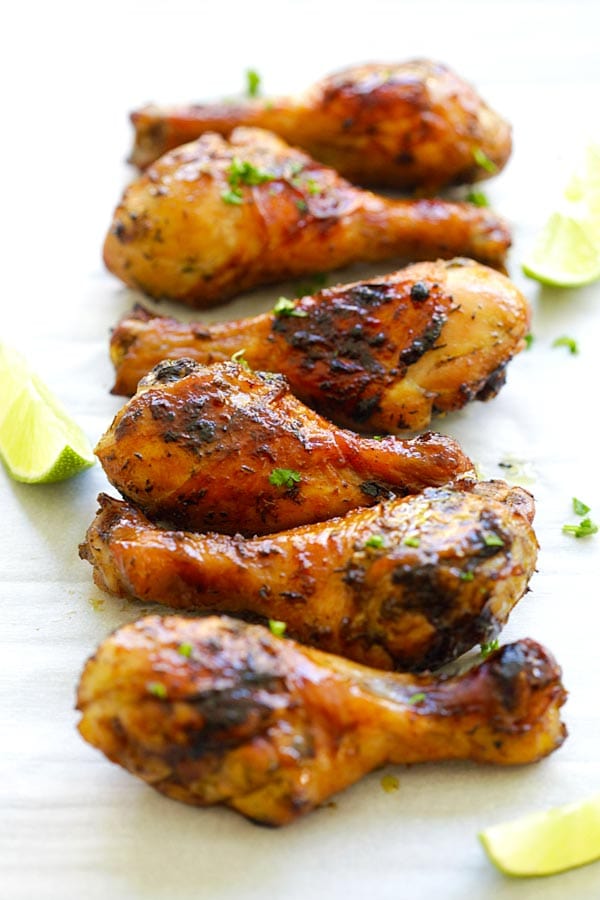 About 10 years ago, Mr. Rasa Malaysia and I went to Jamaica for vacation. The beaches in Jamaica are probably some of the best ones that we had been to, but it was the aromas of jerk chicken wafting from the jerk chicken stands that had us hooked on Jamaica. During our stay there, we sampled countless jerk chicken shacks, and ate every possible jerk chicken that we could find along the beaches.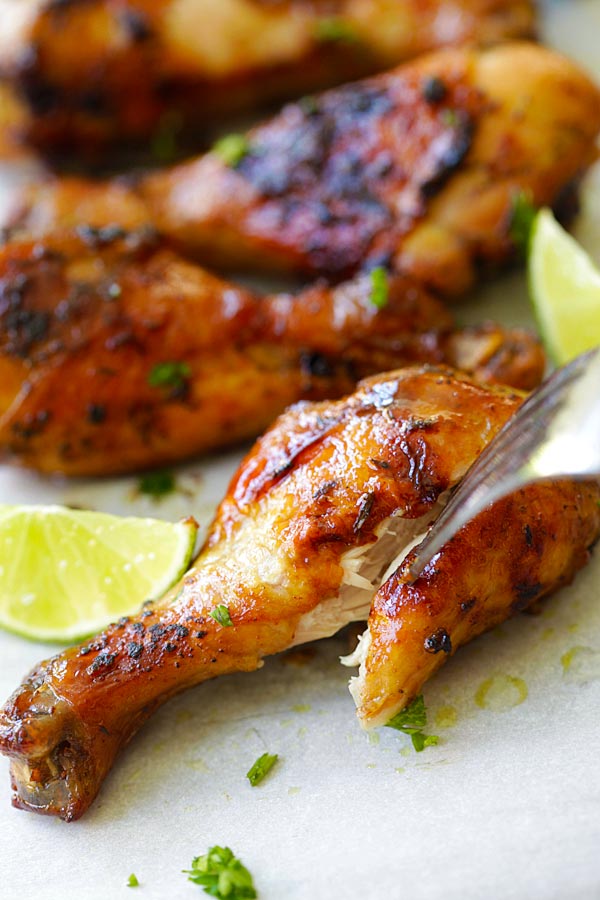 One conclusion we had after the trip, jerk chicken is the national dish of Jamaica. Every corner there is one jerk chicken shack and regardless of its location, there are always happy patrons eagerly and hungrily chowing down the dark-skinned, spicy, and hot-off-the-grill chicken. We absolutely enjoyed it jerk chicken.
Back to the US, finding a good one is really not easy, other than the mediocre so-called "Jerk Chicken" at chain restaurants, but this backyard jerk chicken recipe from Martha Stewart is exactly what I was looking for. They are absolutely delicious, moist, flavorful with the right amount of heat!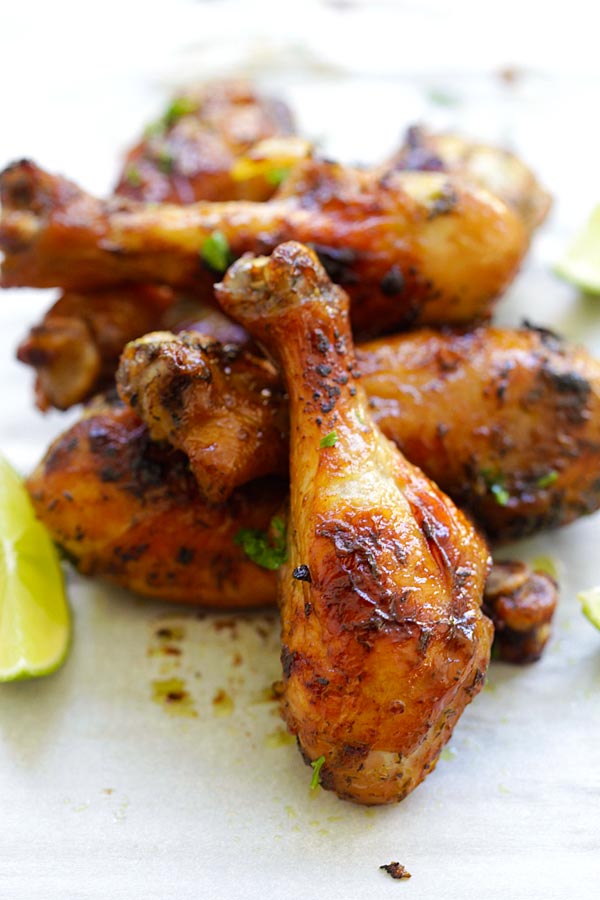 Jerk Chicken Recipe
Serves 4 | Prep Time: 20 Minutes | Cook Time: 20 Minutes
Source: Martha Stewart
Ingredients:
2 pounds chicken pieces
Marinade:
1 habanero chile, stemmed
1 bunch scallions, cut into pieces
2 cloves garlic, smashed and peeled
1 1/2 teaspoons dried thyme
2 tablespoons brown sugar
1 tablespoon ground allspice
2 tablespoons soy sauce
2 tablespoons lime juice
2 tablespoons vegetable oil, plus more for grill
Salt and pepper to taste
Method:
1. Rinse the Chicken, remove the thighs bones. Pat dry with paper towels and set aside.
2. In a food processor, mixing all the Marinade ingredients together.
3. In a large sealable plastic bag, toss chicken with the paste. Make sure they are nicely coated with the paste. Refrigerate overnight.
4. Next day, fire up the grill and brush a bit oil on the surface. Grill the chicken until they turn golden brown and charred on both sides. Removed from grill and serve immediately.
Most-Pinned Recipes
Chili Lime Chicken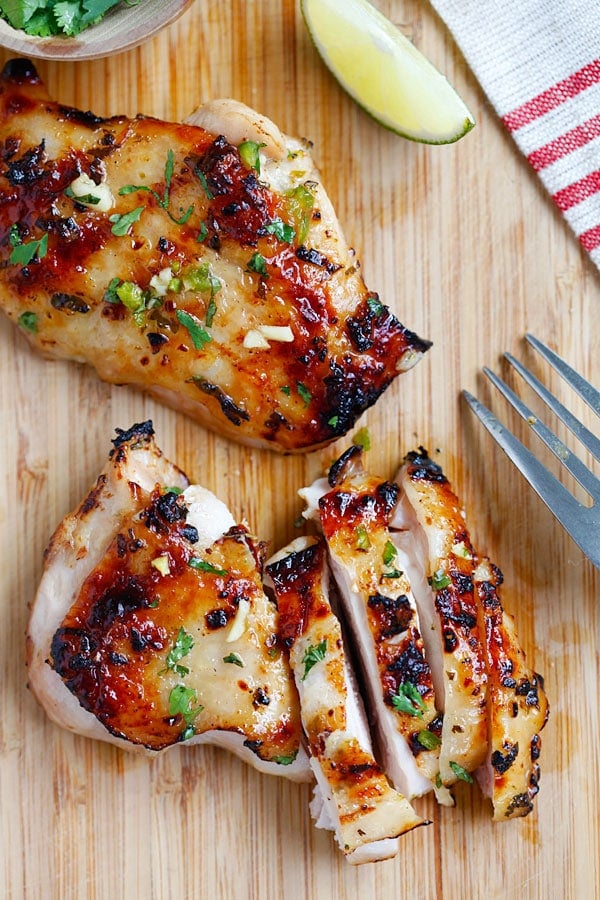 Parmesan Baked Chicken Nuggets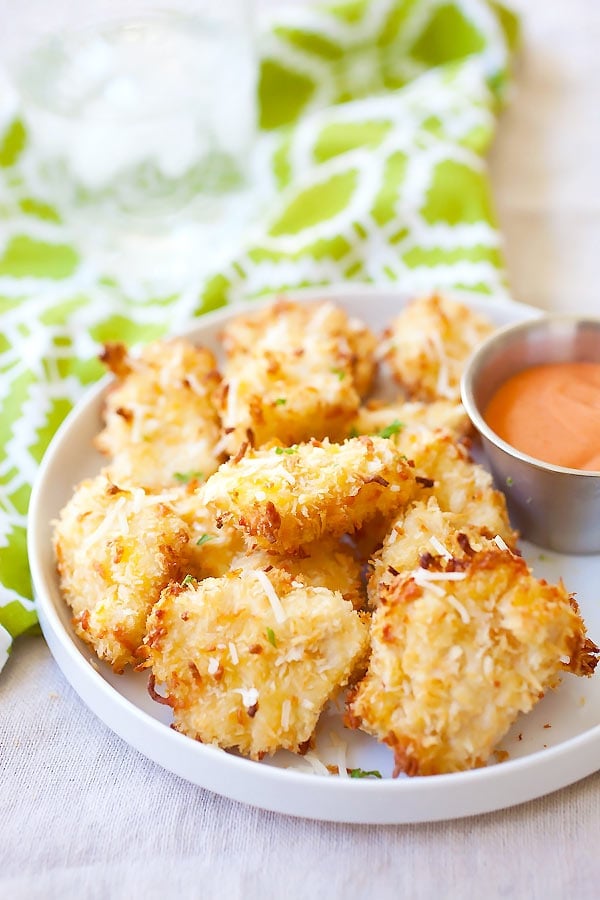 Garlic Herb Cheese Bombs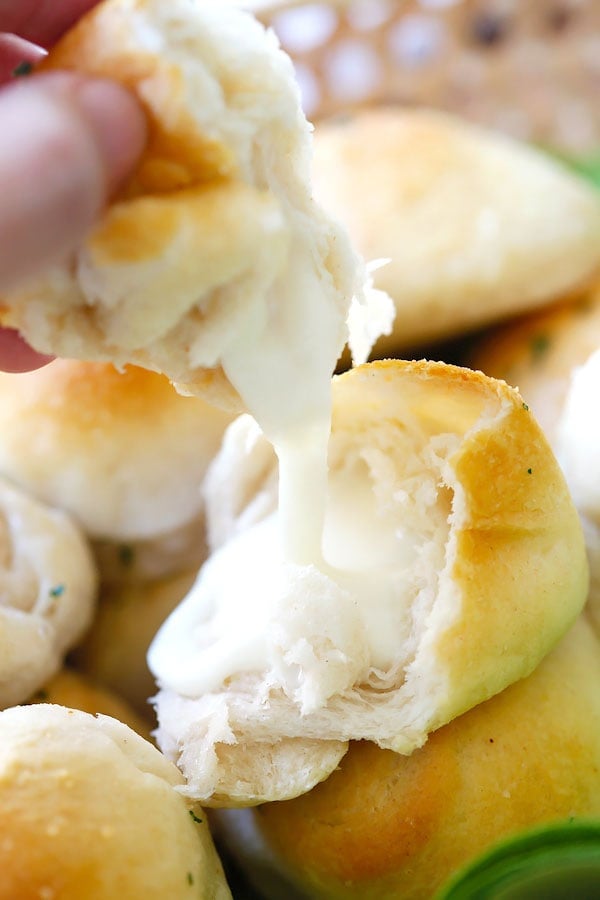 Cilantro Lime Chicken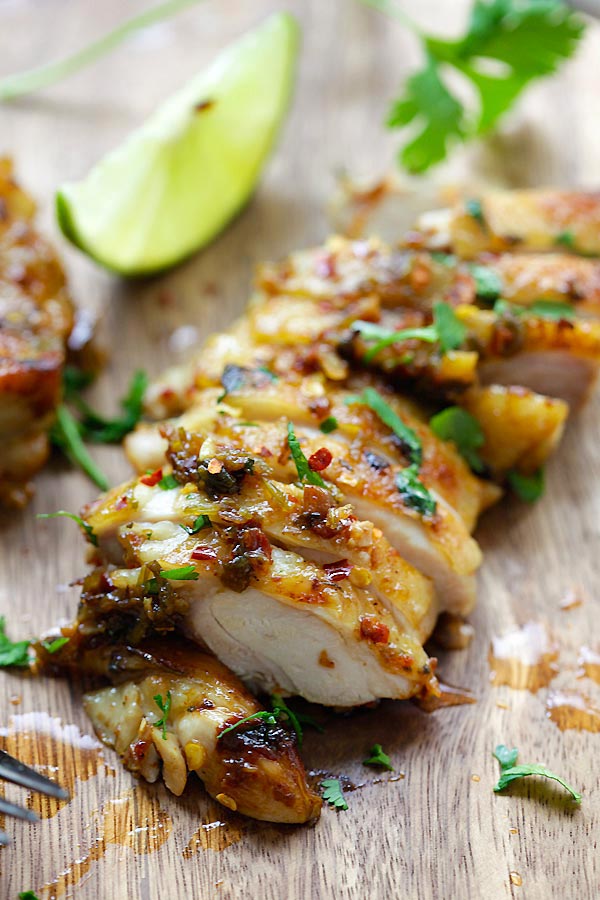 Parmesan Garlic Noodles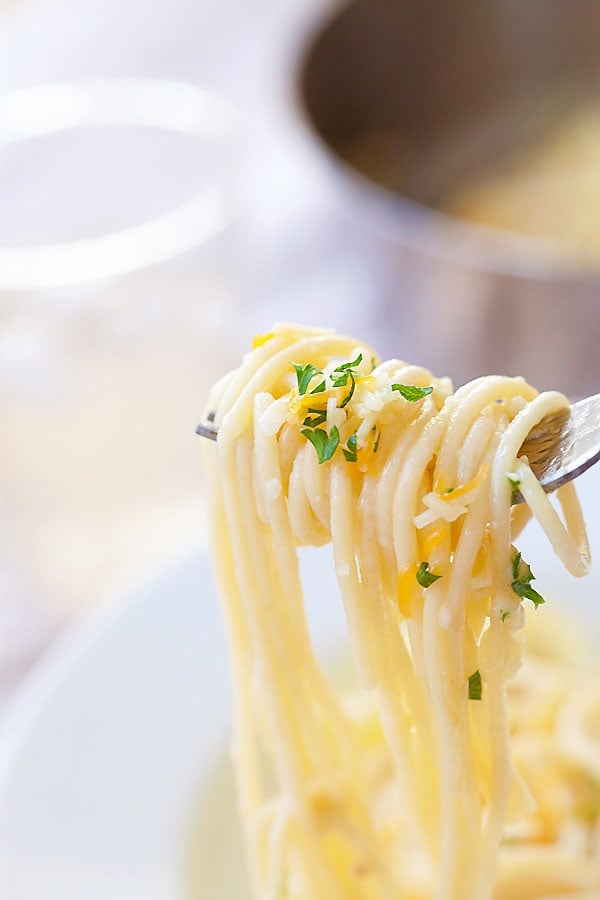 Garlic Herb Roasted Potatoes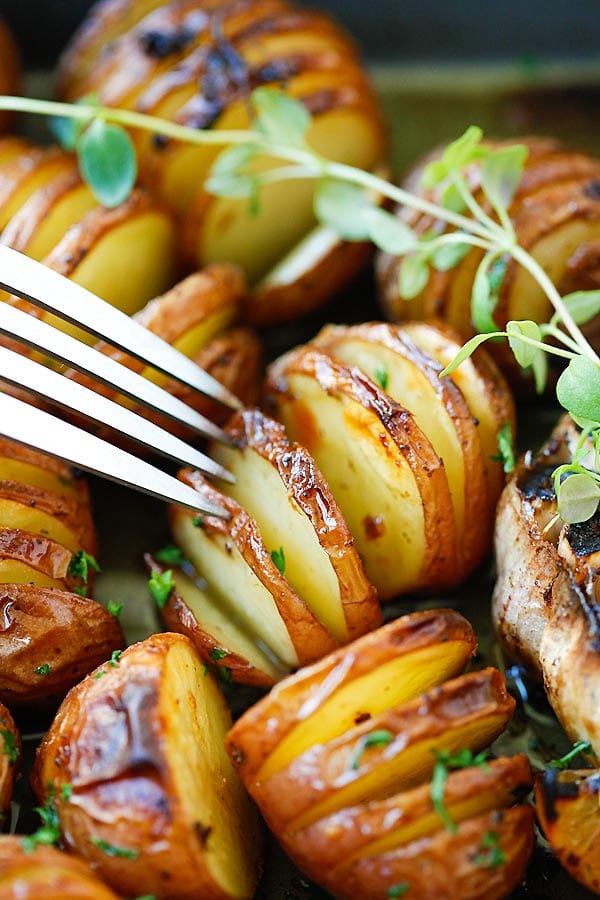 Parmesan Roasted Cauliflower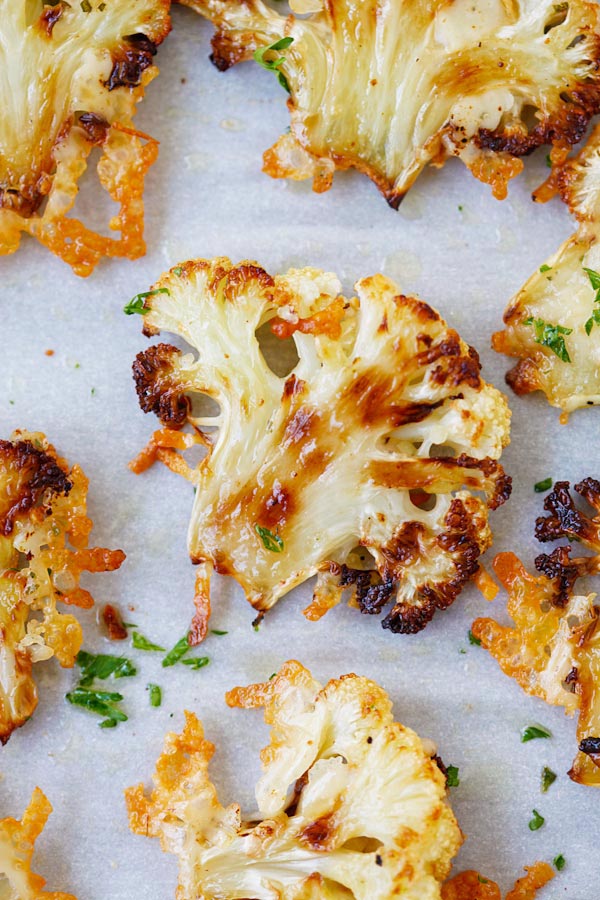 Honey Garlic Salmon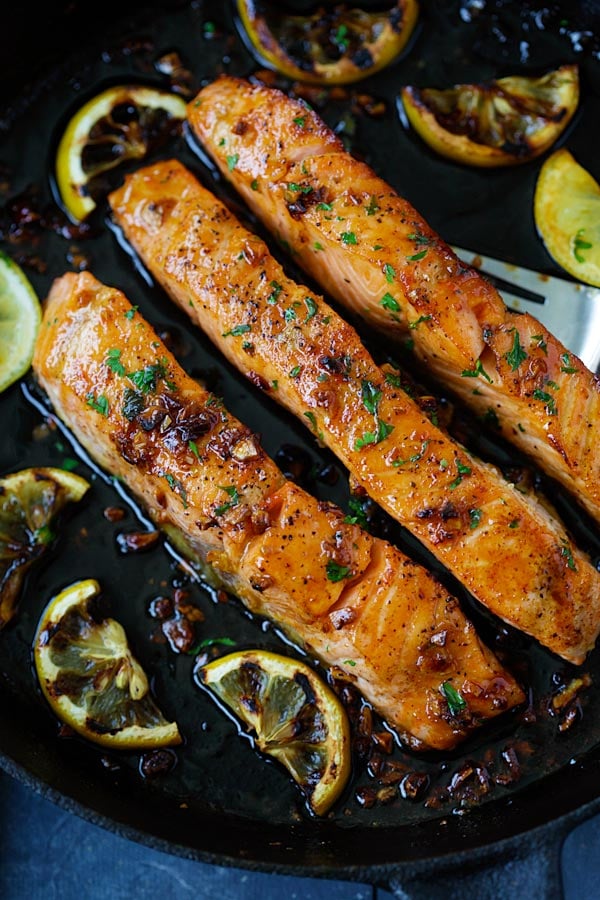 Shrimp Scampi Linguine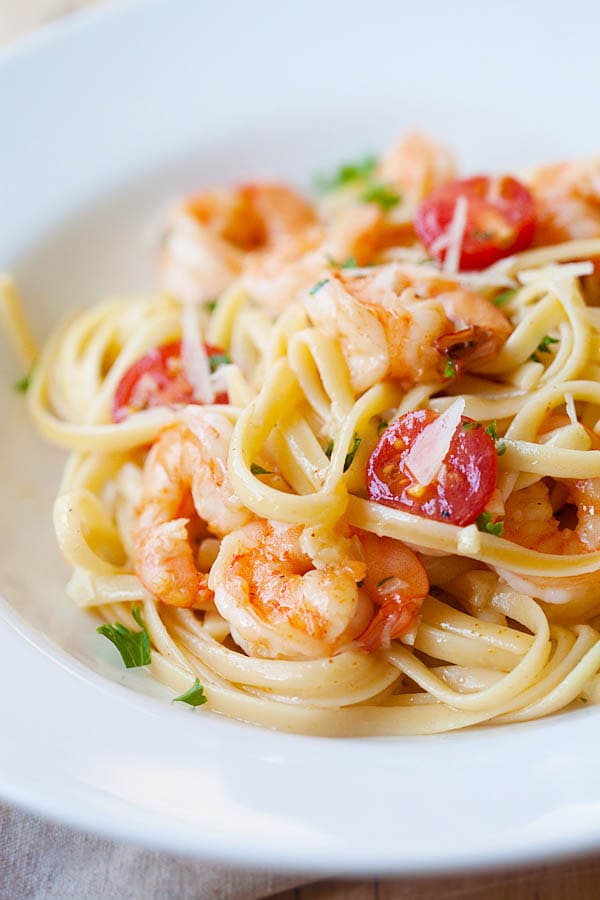 Brazilian Cheese Bread (Pão de Queijo)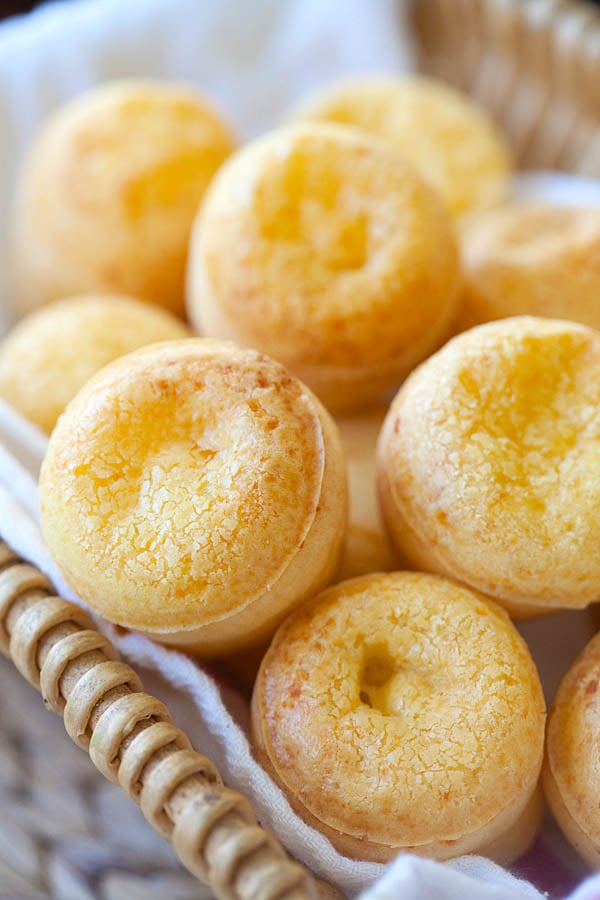 Creamy Garlic Chicken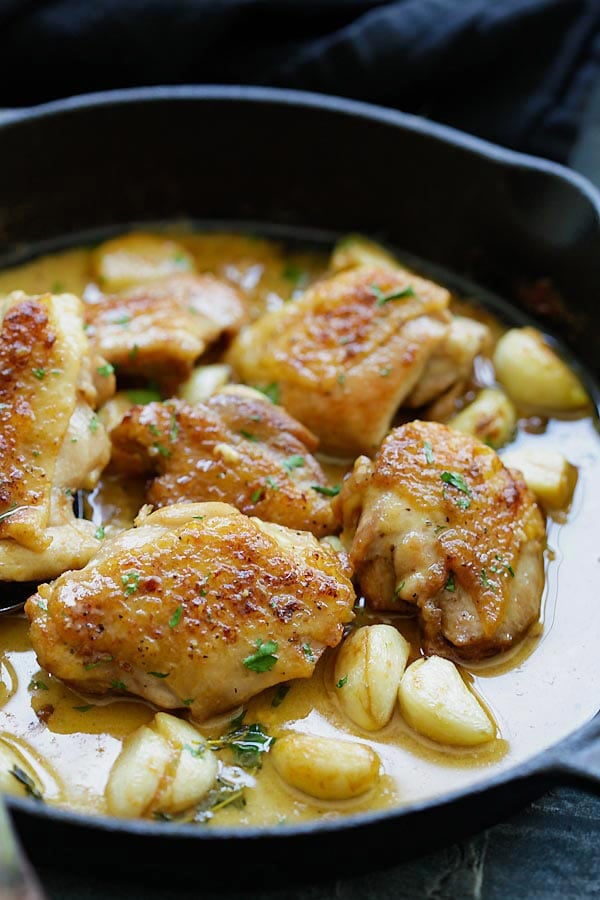 Mini Garlic Monkey Bread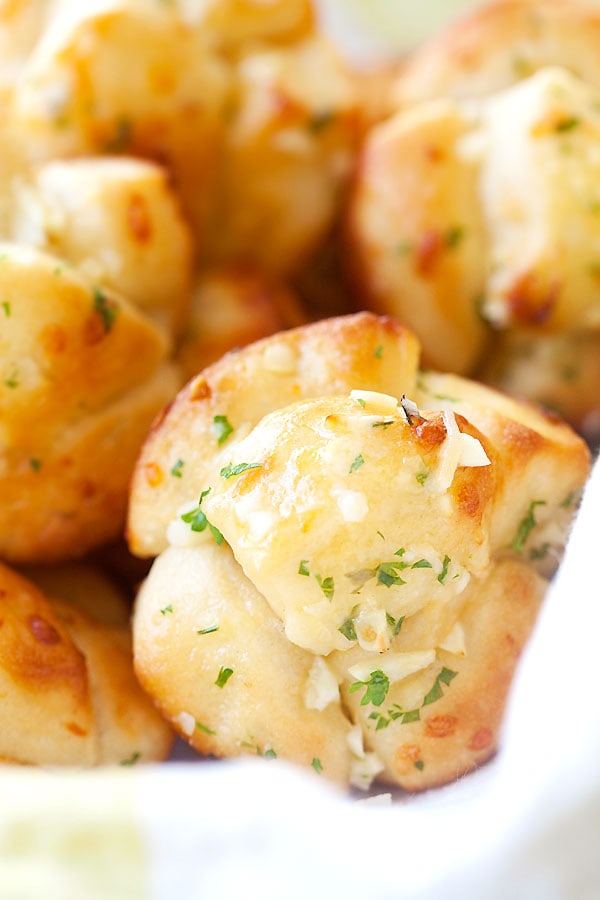 Limited Time Offer: $5.99 only. Available for download WORLDWIDE!
**Use it on Your Tablet, Mobile Phone, Desktop or Laptop**
Copyright © 2016 Rasa Malaysia. All rights reserved.