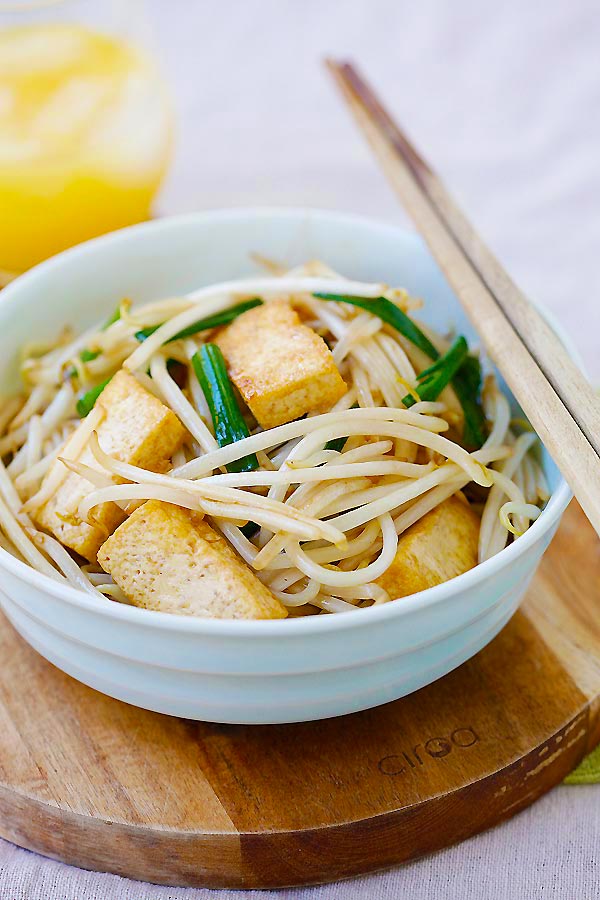 Bean Sprouts with Tofu
Bean Sprouts with Tofu – easy and healthy bean sprouts with tofu. Refreshing, delicious and a dish that goes well with almost anything.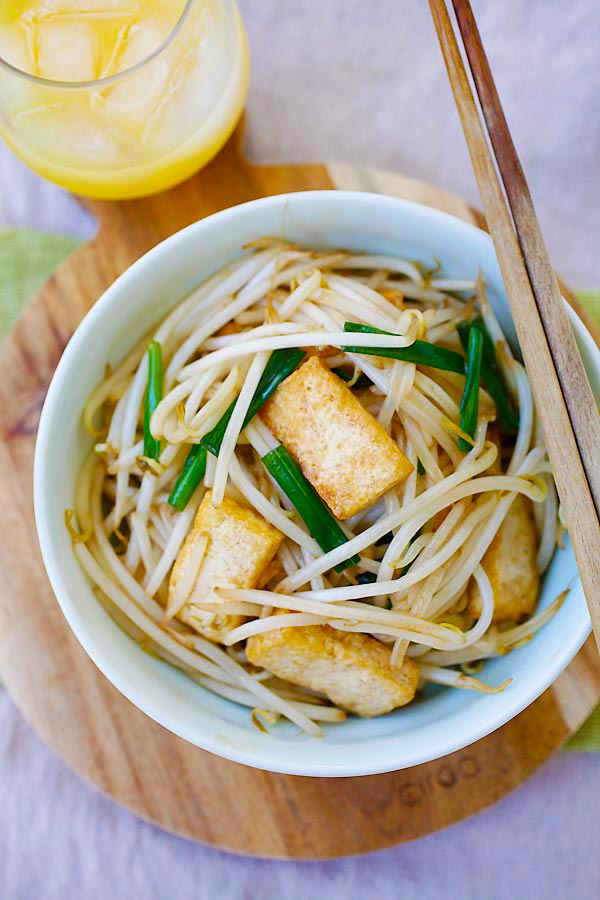 Following my Teochew porridge post on preserved turnip eggs, I would like to share with you yet another simple dish that goes well with porridge—bean sprouts with tofu. It is an absolutely humble dish of simple ingredients but so flavorful.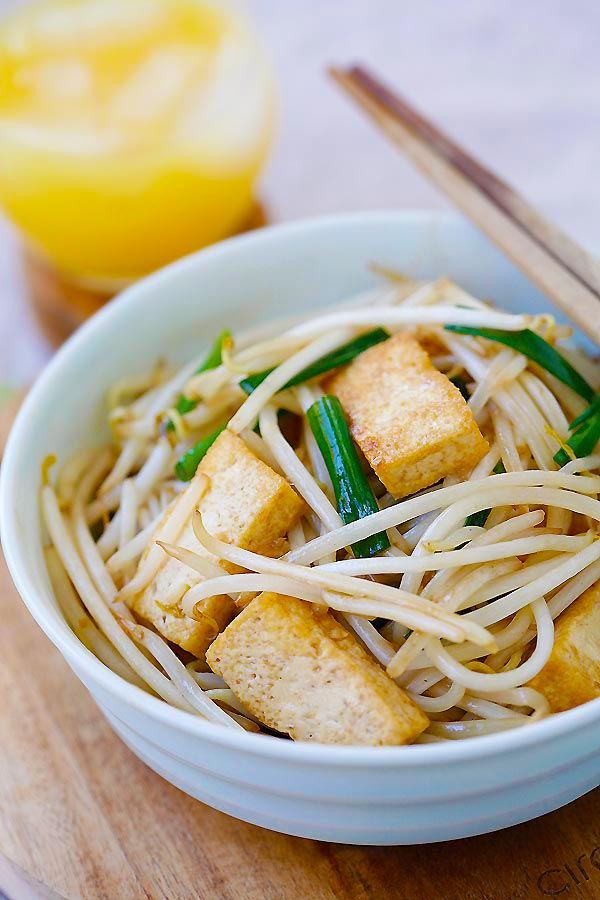 Bean sprout, or properly known as mung bean sprout, is a healthy food that is loaded with vitamins, minerals, and it's absolutely cholesterol free. It's used extensively in Asian food—in noodles, stir-fries, and vegetarian dishes. However, as good as it sounds, bean sprouts are not common outside of Asia. The crunchy and refreshing good taste are pleasing and it's a taste that is easy to acquire.
This bean sprouts recipe is good with steamed rice or porridge. It's super easy to prepare and you can make it with salted fish, too, if you like.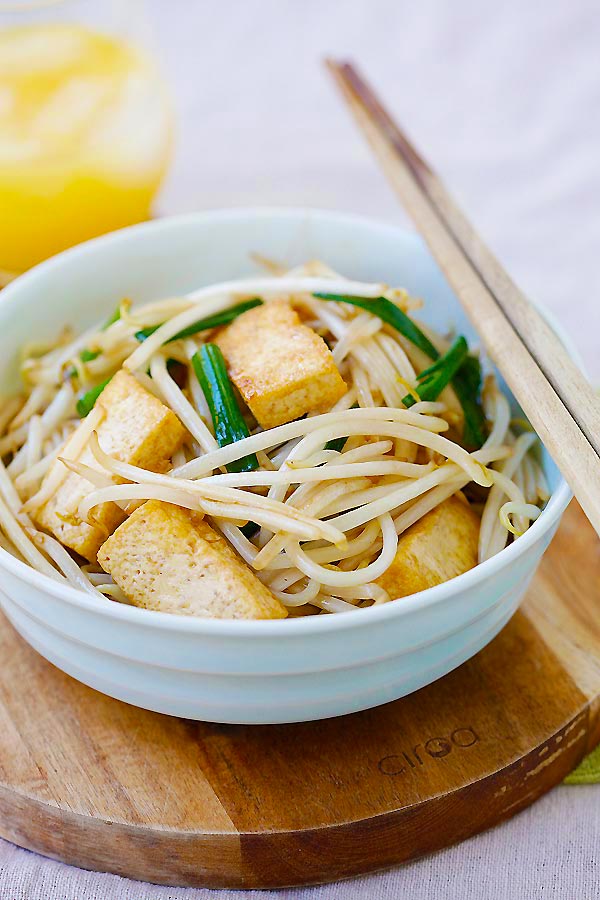 Bean Sprouts with Tofu Recipe
Serves 2 | Prep Time: 5 Minutes | Cook Time: 10 Minutes
Ingredients:
8 oz bean sprouts
1 piece firm tofu, cut into rectangle pieces
Oil, for pan-frying
1 tablespoon oil
1-2 cloves garlic, minced
1 tablespoon soy sauce
1 stalk scallion, cut into 2-inch lengths
Method:
Rinse the bean sprouts with cold running water, drained and set aside. Remove the roots if you desire.
Heat up a wok and add some cooking oil for pan-frying the tofu. When the oil is fully heated, pan-fry the tofu until they turn light brown on the surface. Transfer them to a dish lined with paper towels.
Leave about 1 tablespoon of oil in the same wok, stir-fry the garlic until aromatic, then add the tofu back into the wok for a few quick stirs before adding the bean sprouts. Add soy sauce, scallions, and do a few more quick stirs. Dish out and serve immediately.
Cook's Note:
Bean sprouts should be crunchy and just cooked when served. Do not overcook bean sprouts as they lose the crisp and crunchy texture.
Most-Pinned Recipes
Ginger Garlic Baked Chicken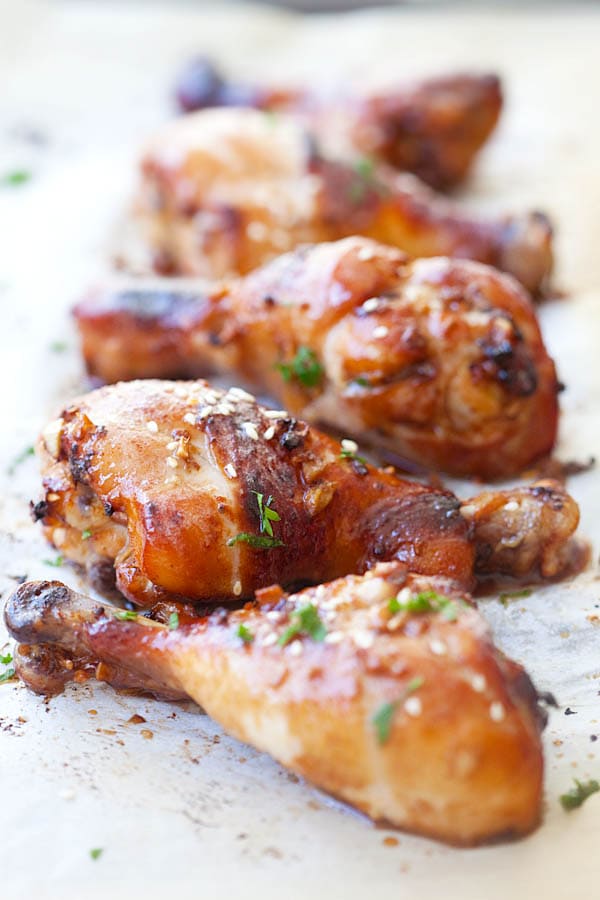 Crab Rangoon (Cream Cheese Wontons)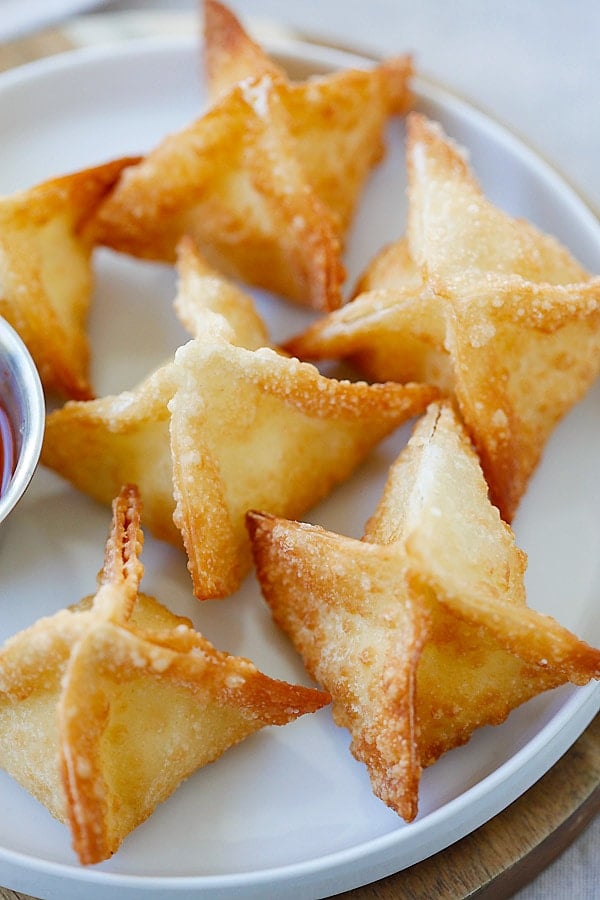 Chicken Wontons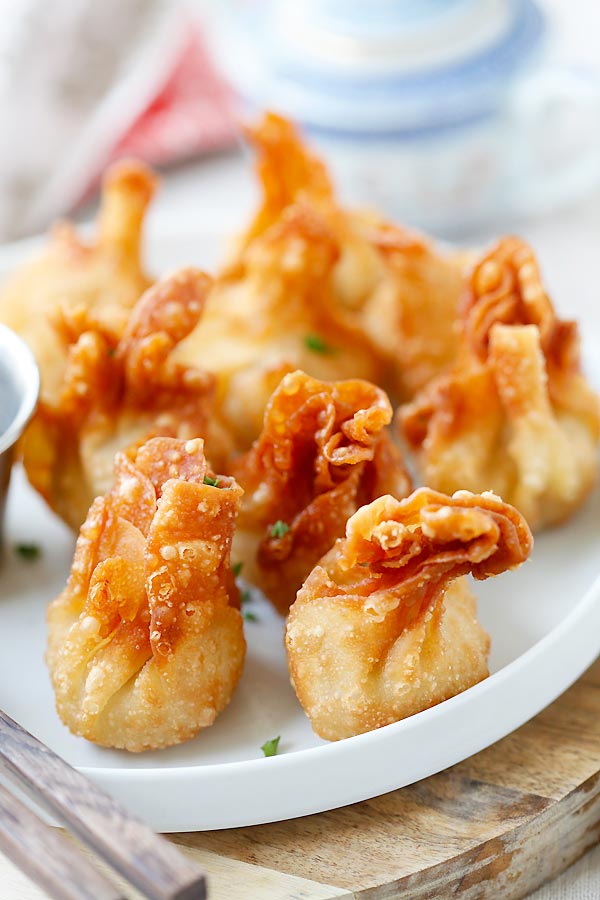 Onion Scallion Beef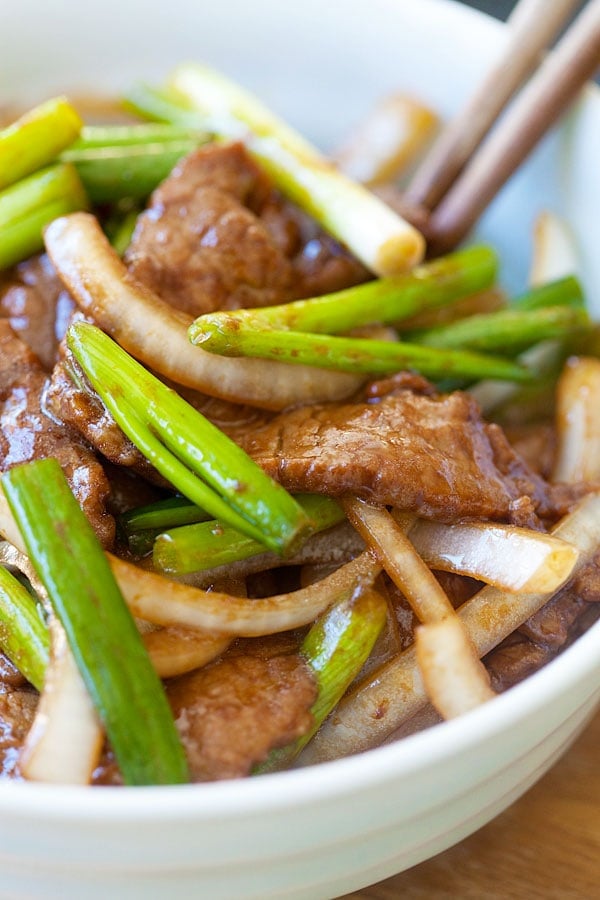 Thai Chicken Sate with Peanut Sauce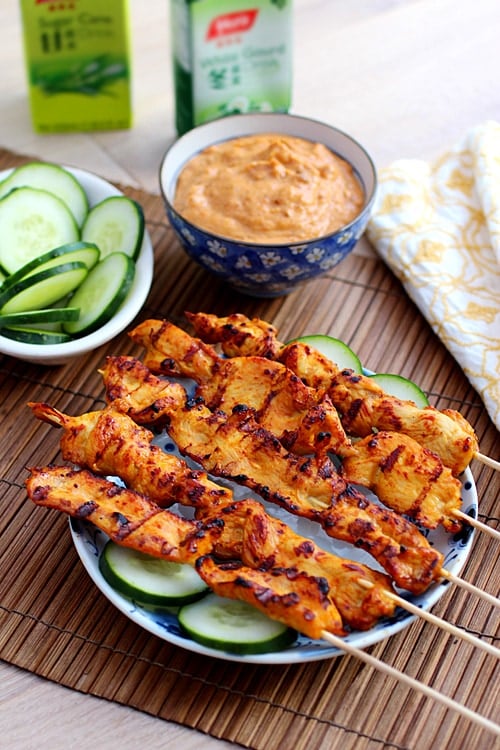 Thai Peanut Sauce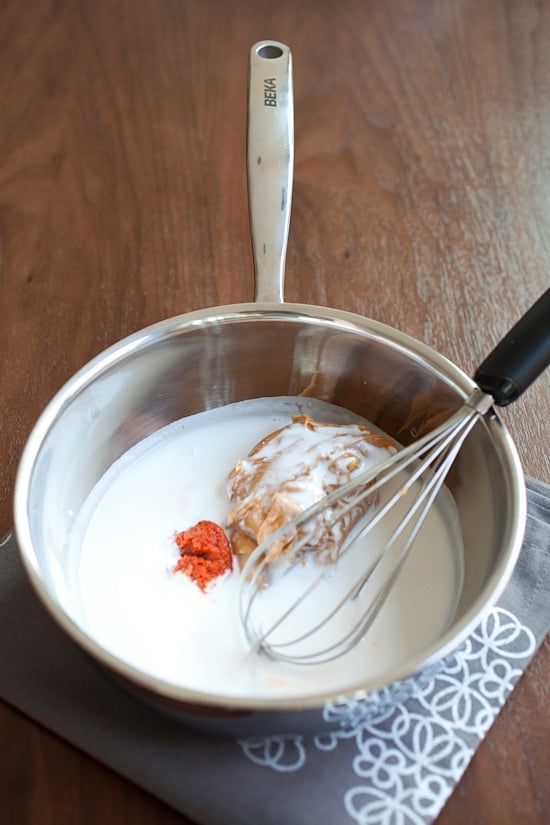 Limited Time Offer: $5.99 only. Available for download WORLDWIDE!
**Use it on Your Tablet, Mobile Phone, Desktop or Laptop**
Copyright © 2016 Rasa Malaysia. All rights reserved.