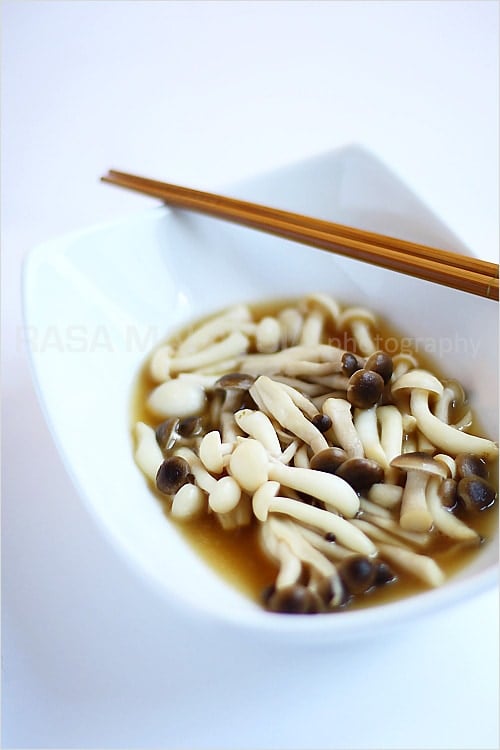 Beech Mushrooms with Dashi
Ingredients:
2 oz. white beech mushrooms
2 oz. brown beech mushrooms
1/3 cup dashi
1 tablespoon low-sodium soy sauce
1 teaspoon butter
1 teaspoon mirin
1/2 tablespoon sake
Method:
Heat up a saute pan and add the butter. Saute the mushrooms lightly before adding the dashi stock. Add soy sauce, sake and mirin and simmer the mushrooms until they are cooked. Dish out and serve immediately.
Cook's Note:
For dashi, please refer to my nabe post for the recipe.
Most-Pinned Recipes
Ginger Garlic Baked Chicken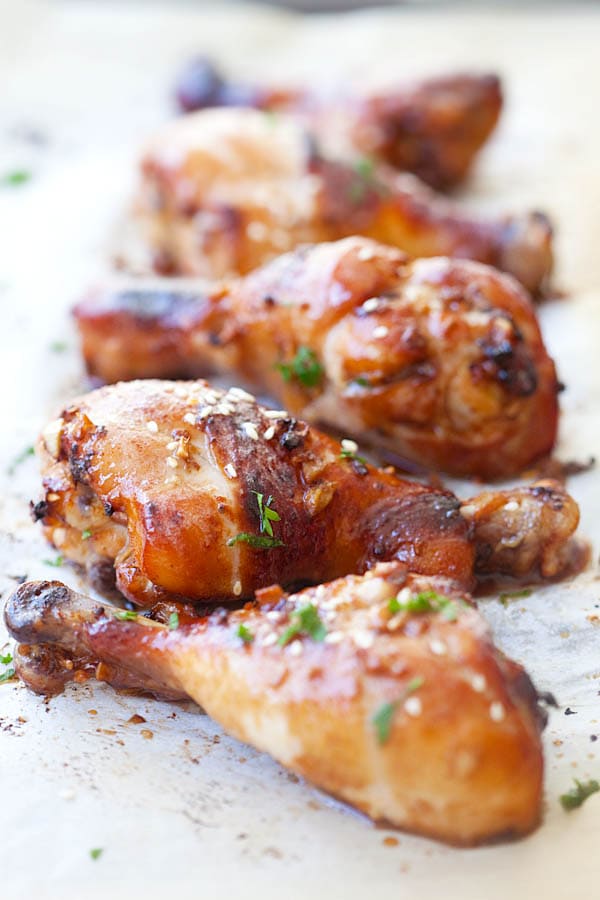 Crab Rangoon (Cream Cheese Wontons)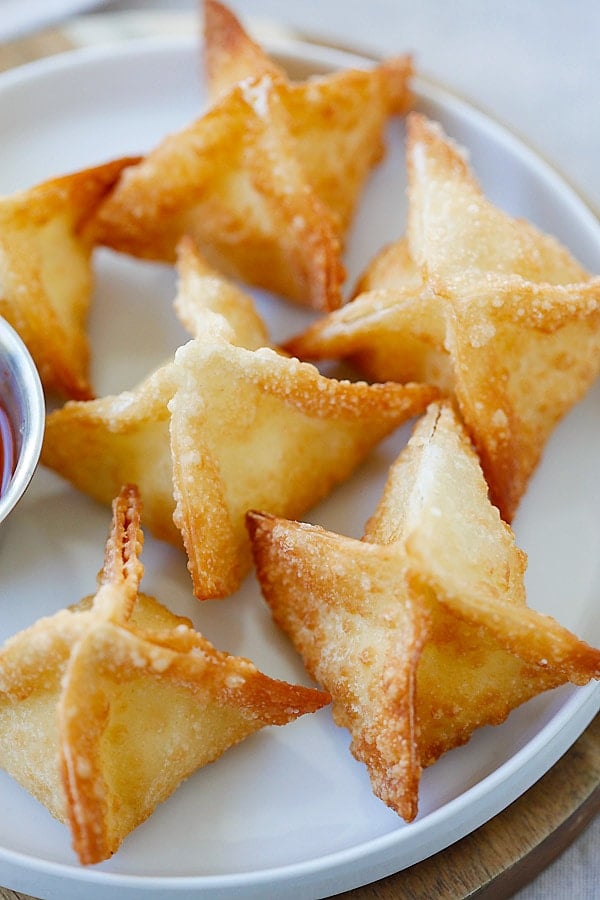 Chicken Wontons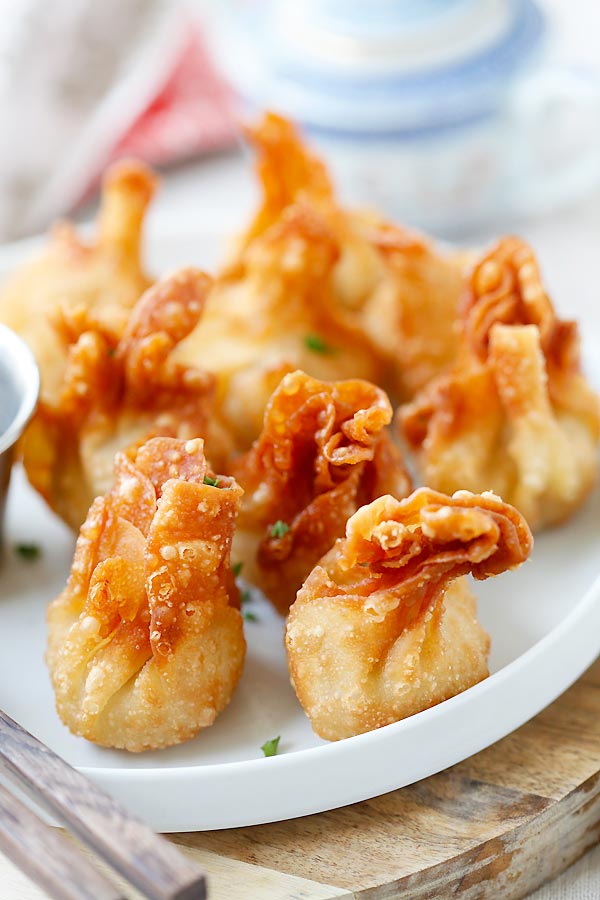 Onion Scallion Beef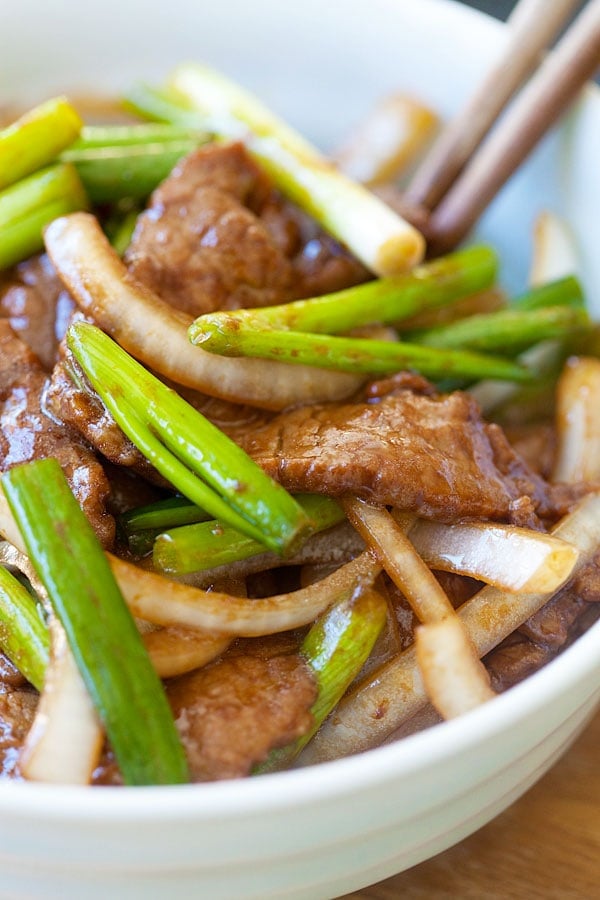 Thai Chicken Sate with Peanut Sauce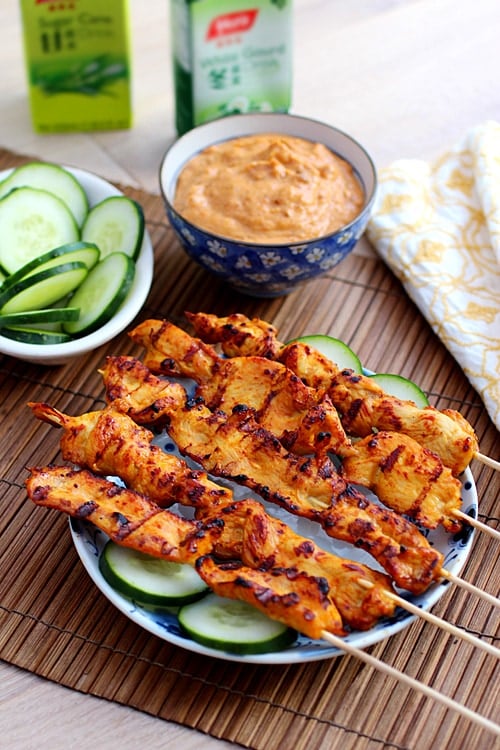 Thai Peanut Sauce