Beef Satay
Beef Satay – beef is marinated overnight with spices, skewed to satay and grilled. Best beef satay recipe with spicy peanut sauce.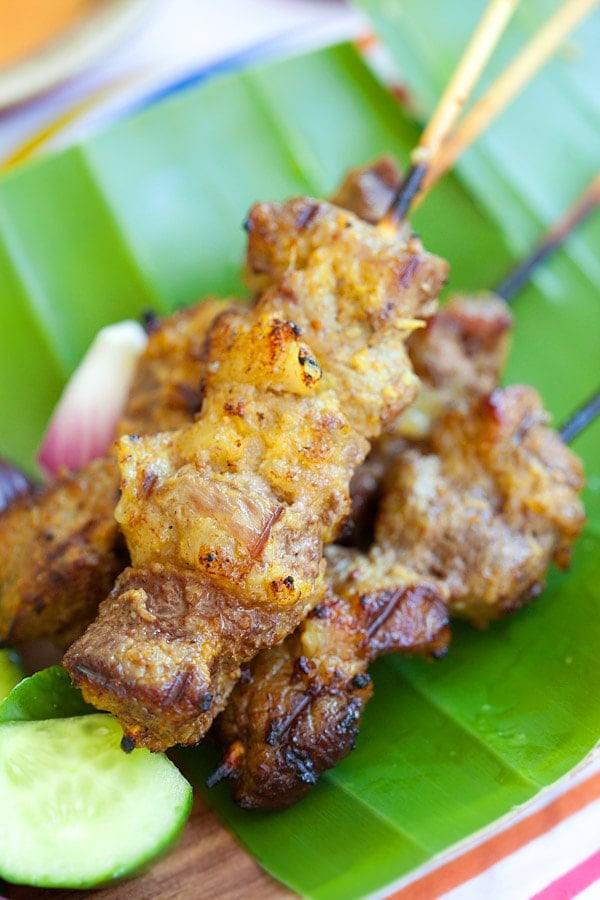 Satay is probably Malaysia's "King of Street Food." Satay such as beef satay and chicken satay are well loved by many people. Satay is perfect as an appetizer. The skewered meat never fails to impress, especially for those people who have never tried Malaysian street food. Serve the beef satay with a spicy peanut sauce and you have the most amazing tasting skewered meat ever, with a flavor so complex and deep that you want more with each bite.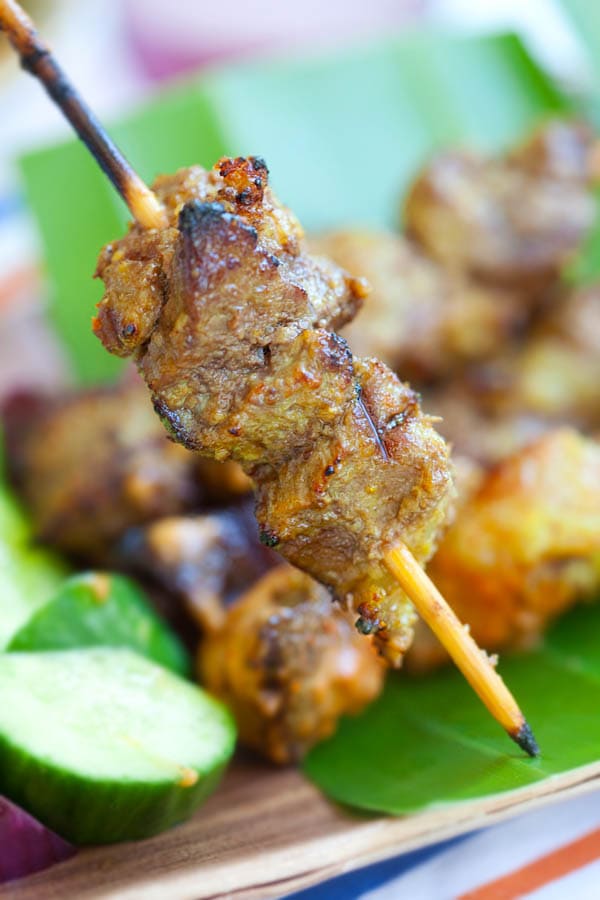 Anyway, here is my easy, authentic, and super delicious beef satay recipe, with a spicy peanut sauce for dipping. Serve the beef satay with some onion and cucumber. Take some cucumber and onion after each bite of the beef satay to refresh your palate. Trust me, it's the most amazing combinations ever.