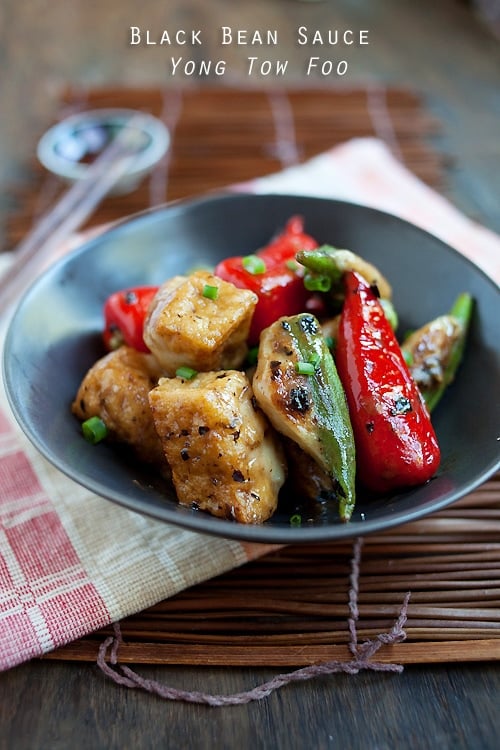 I love Yong Tow Foo, or 酿豆腐, a Hakka dish originated from China. Yong Tow Food literally means "stuffed tofu" but it doesn't necessarily mean that it's a tofu dish.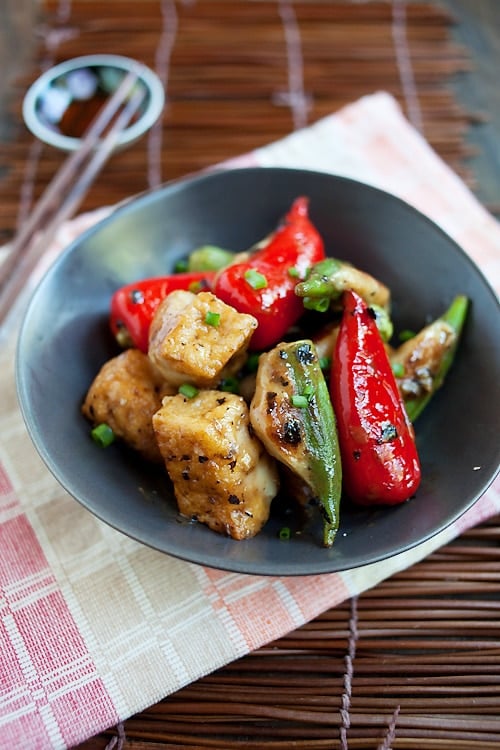 It's one of the dishes that I always make at home. Back home in Penang, I would just buy the freshly made yong tow foo at the wet market and then cook them in either bean sauce or in soups. Here in the United States, I buy the frozen fish paste, and then stuff the fish paste in a variety of vegetables: okras, red chilies, bitter gourds, eggplant, etc. The end result is always a serving of colorful yong tow foo which is so delicious with steamed white rice. I never tire of eating yong tow foo.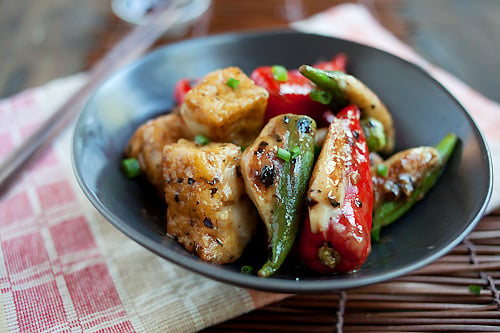 Previously on Rasa Malaysia, I have shared two recipes: claypot yong tow foo and bean sauce yong tow foo. Today, I am sharing a new recipe, black bean sauce yong tow foo, which is popular and commonly found at Cantonese dim sum restaurants. Always on my to-eat list whenever I am having dim sum.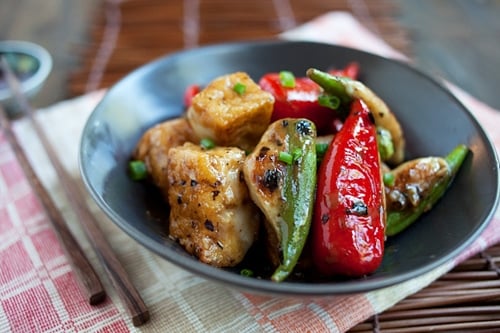 Fresh off the dim sum cart, these black bean sauce yong tow foo are always succulent, juicy, fresh, and the black bean sauce adds an earthy note to the dish. You can always eat them as is, or if you are like me, I love dipping them into a little chili sauce…so yummy. My recipe is a guideline, but you can be creative and stuff the fish paste into fresh mushrooms, wrapped with tofu skin (yuba), stuffed on green and red bell peppers, etc. Either way, they are always delicious. Enjoy!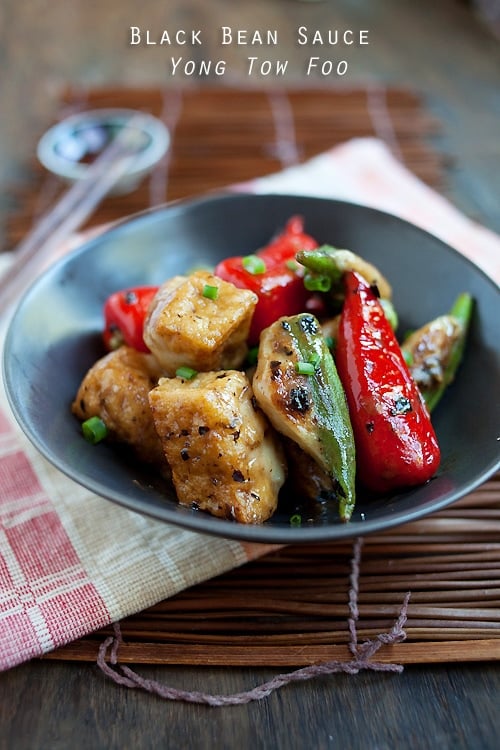 Black Bean Sauce Yong Tow Foo Recipe
Serves 2 | Prep Time: 20 Minutes | Cook Time: 10 Minutes
Ingredients:
Fish Paste (defrost)
3 heavy dashes Sesame oil
3 heavy dashes white pepper
5 okras, top stem cut off
5 red chilies
5 tofu puffs
2 tablespoons oil
2 garlic, finely minced
1 scant tablespoon fermented black beans, rinsed and coarsely chopped
1 scallion, cut into rings
Sauce Mixture:
6 tablespoons water
1/2 teaspoon cornstarch
1 teaspoon sugar
Salt, to taste
A dash white pepper
A dash sesame oil
Method:
Add the sesame oil and white pepper into the fish paste, stir to combine well.
Clean and rinse the okras and red chilies. Cut a slit in the middle of the okra to allow an opening to stuff fish paste inside. For the red chilies, cut a slit down the middle of the red chilies, deseeded. Cut the tofu puffs in the middle (but not completely broken). Combine and stir all the ingredients in the Sauce Mixture, set aside.
Using a butter knife, stuff the fish paste inside the okras, red chilies, and tofu puffs.
Heat up a skillet and add 1 tablespoon of oil. One heated, arrange all the yong tow food in one layer and lightly pan-fry the yong tow foo on both sides so the surface is slightly browned. Transfer the pan-fried yong tow foo onto a plate.
Add the remaining 1 tablespoon of oil into the skillet. Add the garlic and stir-fry until aromatic, then follow by the fermented black beans. Stir until you smell the aroma of the black beans, then transfer the yong tow foo into the skillet. Add the Sauce Mixture and stir to combine well. As soon as the sauce thickens and the yong tow foo is nicely coated with the sauce, add the scallion, dish out and serve immediately.
Most-Pinned Recipes
Ginger Garlic Baked Chicken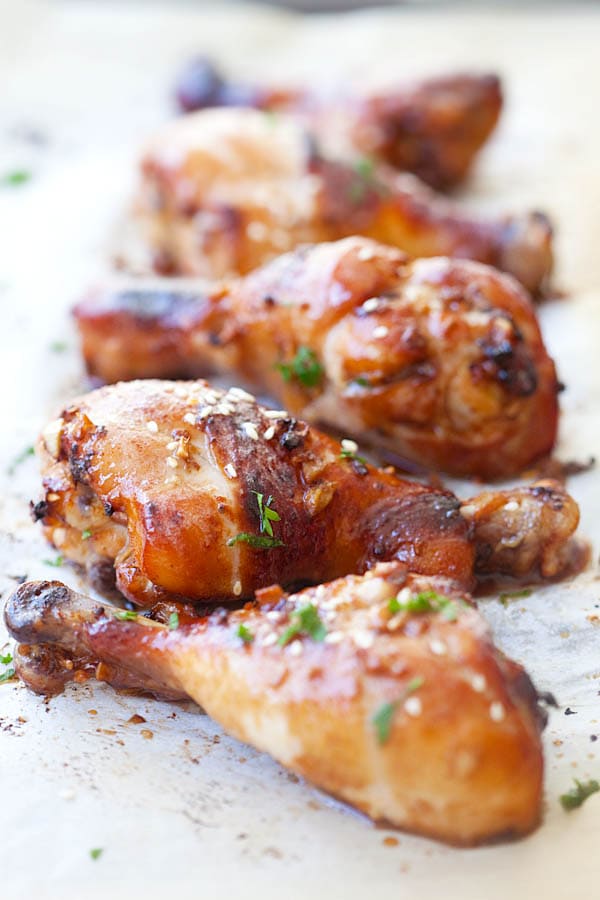 Crab Rangoon (Cream Cheese Wontons)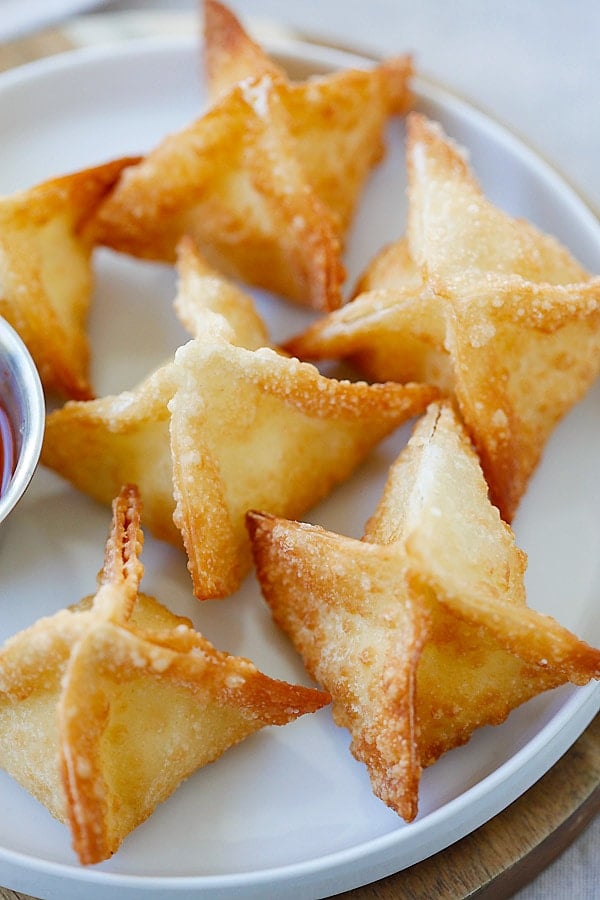 Chicken Wontons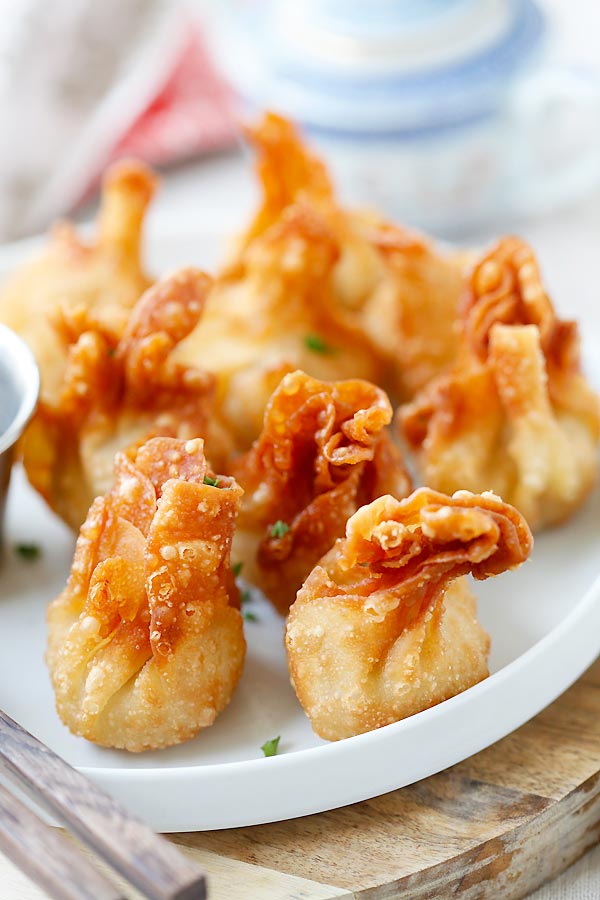 Onion Scallion Beef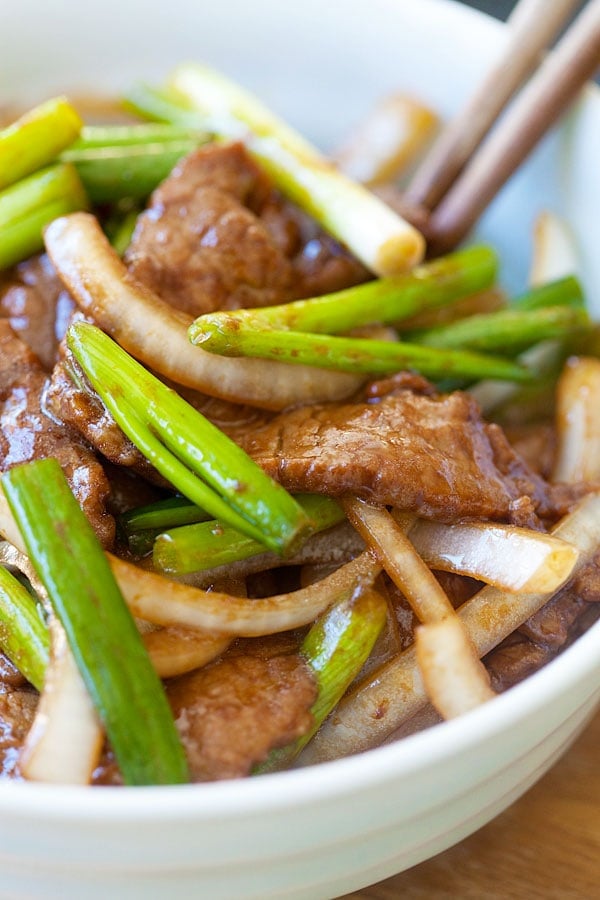 Thai Chicken Sate with Peanut Sauce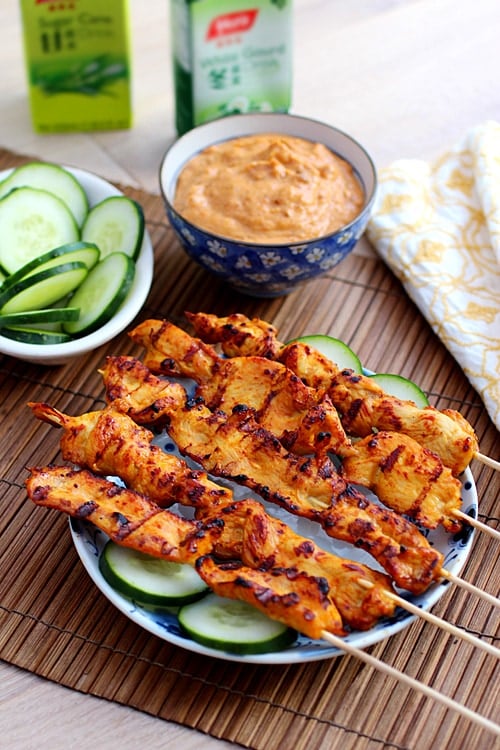 Thai Peanut Sauce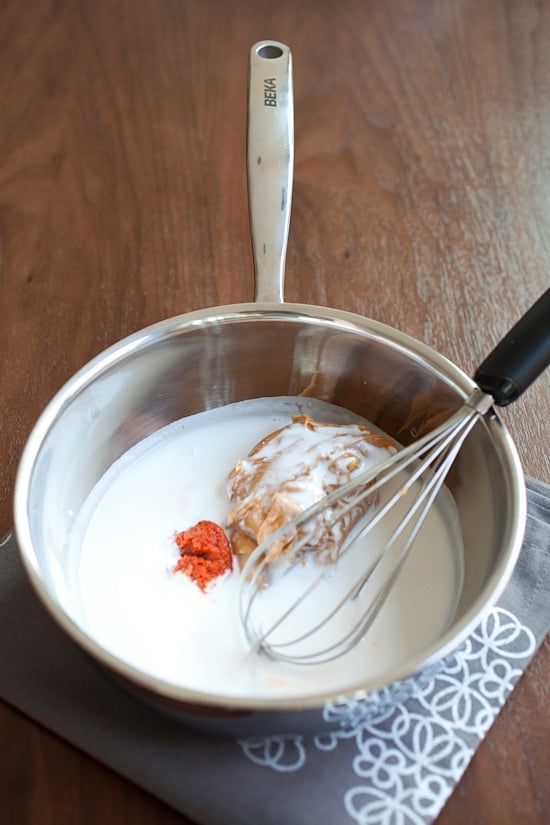 Copyright © 2016 Rasa Malaysia. All rights reserved.