Blendtec Designer Series & Twister Jar Giveaway (CLOSED)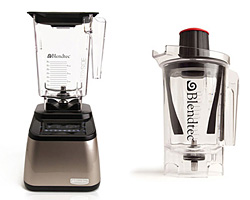 http://rasamalaysia.com/blendtec-designer-series-with-wildside-and-twister-jar-giveaway/
Blendtec Designer Series & Twister Jar Giveaway (CLOSED)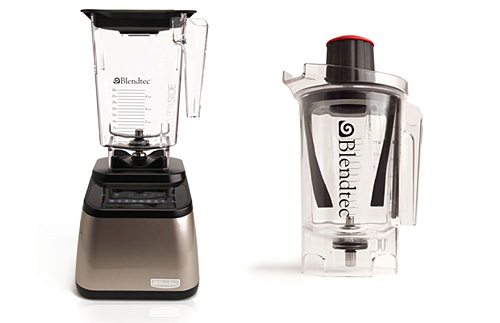 Update: The winner is Derek U.
I am partnering with my friends Blendtec to giveaway a Blendtec Designer Series WildSide Blender and a Blendtec Twister Jar Package. There will be one (1) winner whom will receive one (1) Blendtec Designer Series WildSide Blender and one (1) Twister Jar Package (US$618.95 suggested total retail price).
Blendtec's Total Blender Designer Series Blender with WildSide Jar has been engineered to bring a whole new level of beauty and functionality to the high-end blender category, without compromising the famous power and efficiency of our Total Blender Classic Series™.
Features:
Complete Speed Control
Vivid Icons
New Sleek Design
Cleans Up in Seconds
Versatile Functionality
Designer Series WildSide Blender Technical Details:
Amps: 13
Watts: 1560
Actual Weight: 8 lbs.
Shipping Weight: 13 lbs.
Actual Dimensions: 9.25" Deep x 7" Wide x 15" Tall
Shipping Dimensions: 16" x 10" x 16"
Direct Drive Motor
Capacitive Touch User Interface
Solid State Electronics
Available in Champagne Metallic
What's in the Designer Series WildSide Blender Box:
Designer Series Motor Base
WildSide Jar
Vented Gripper Lid
Recipe Book
Owner's Manual
Registration Card
Blendtec's newest innovation, the Twister Jar, is designed to blend your thickest recipes such as: Nut Butters, Hummus, Baby Food, Dips, Thick Shakes, Dressings and more! Best of all, it's compatible with all Blendtec Home Blenders.
To use, simply add ingredients and twist the lid counter-clockwise while the blend cycle is running. This twisting motion forces the ingredients from the sides of the jar back into the blade, achieving a perfect blend every time. We'll also include our new spatula that has been engineered specifically for the Twister. We made this spatula just the right length and shape to get nearly every morsel out of your jar.
Twister Jar Package includes:
Twister Jar with easy to read jar markings
Twister Lid with patent pending scraper tines
Customized 12.75″ (32.38cm) Blendtec Spatula
Patented wingtip blade
Eligibility: United States only. Closing Date: October 14, 2012, 11:59 pm PST. Winner will be randomly selected and contacted via email on October 15, 2012. The prize is proudly sponsored by Blendtec.
Other Amazing Prizes & Giveaways:
Click Images Below for Similar Recipes:
LOVE THE RECIPE & PHOTOS? PLEASE SHARE:
Sign Up for Email Updates
Enter your email for new updates: recipes, giveaways, and more!