bobuCuisine Peeler Set Giveaway (CLOSED)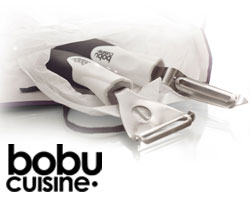 http://rasamalaysia.com/bobucusisine-peeler-set-giveaways/
bobuCuisine Peeler Set Giveaway (CLOSED)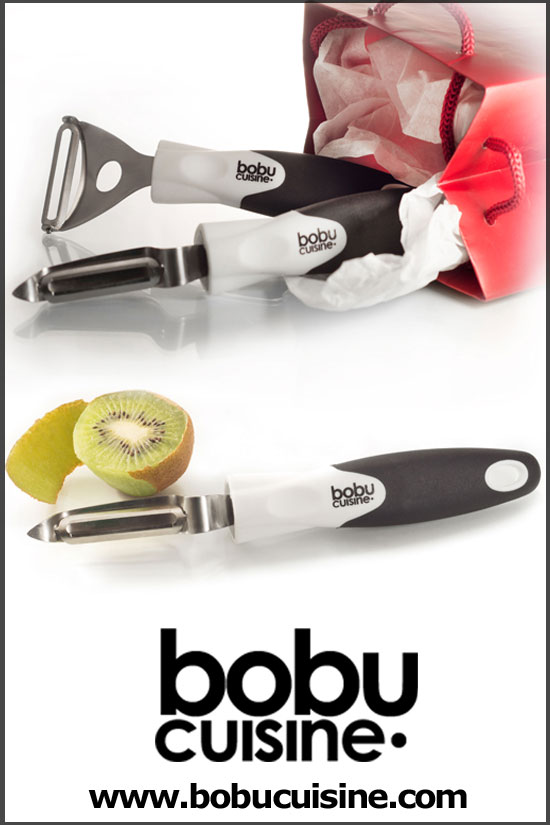 Update: The winner is David T.
I am partnering with my friends at bobuCusisine to give away a bobuCusisine Peeler Set. There will be three (3) winners whom will each receive one (1) bobuCusisine Peeler Set. The suggested retail price of the bobuCusisine Peeler Set is US$17.99.
FASTEST PEELERS AVAILABLE
You will save a huge amount of time with these incredibly powerful stainless steel blades. We have tested our peelers to other top selling peelers on the market and our peeler set has shown to peel faster and more efficiently than any others out there.
EFFORTLESS PEELING
Designed Specifically for People with joint pain and/or arthritis, these peelers will feel like an extension of your own hand. They are built to peel with the littlest of movement possible and will make your peeling tasks quick and easy, no matter what the size of fruit or vegetable.
COMFORTABLE & SOFT GRIP
No matter how large the potato is, this powerful peeler set is built to make repetitive strokes smooth and painless. Whether you are right or left handed, all of your fruits and vegetables will be peeled quickly with skins removed efficiently.
UNIQUE AND ELEGANT DESIGN
We didn't compromise the style, our peelers are a beautiful classy black and white shade that will bring quality, elegance and lots of fun to your kitchen – a bobuCuisine original.
100% MONEYBACK GUARANTEE
If these are not the best peelers you've tried, we'll give you your money back.We pride ourselves on offering great products and back that up with our warranty. If you're not happy with our peeler set, neither are we and that's why we offer a No Questions Asked Money Back Guarantee.
Eligibility: United States only. No purchase necessary and subject to this official giveaway rules. Closing Date: July 20, 2014, 11:59 pm PST. Winners will be randomly selected and contacted via email on July 21, 2014. The prize is proudly sponsored by bobuCusisine.
LOVE THE RECIPE & PHOTOS? PLEASE SHARE:
Sign Up for Email Updates
Enter your email for new updates: recipes, giveaways, and more!