Braised Mushroom with Dashi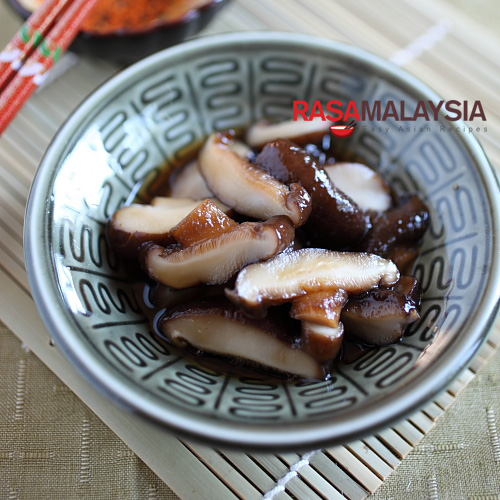 http://rasamalaysia.com/braised-mushroom-with-dashi/
Braised Mushroom with Dashi
I love mushrooms for as long as I can remember, even when I was a little kid. I love mushrooms of all sorts, shiitake, button, enoki, straw mushrooms—canned or fresh. One of the great things about the United States is that I can get fresh mushrooms easily. They are readily available at the market…
Whenever I get some fresh shiitake mushrooms at the market, I always make this Japanese-style braised mushrooms with dashi and mirin. The end result is a very simple side dish that is absolutely umamilicious. You will know what I mean if you attempt this braised mushroom recipe at home.
Sign Up for Email Updates
Enter your email for new updates: recipes, giveaways, and more!