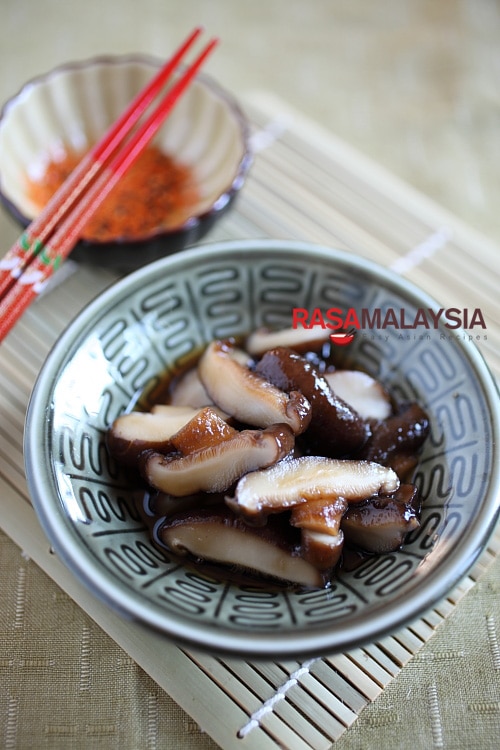 I love mushrooms for as long as I can remember, even when I was a little kid. I love mushrooms of all sorts, shiitake, button, enoki, straw mushrooms—canned or fresh. One of the great things about the United States is that I can get fresh mushrooms easily. They are readily available at the market…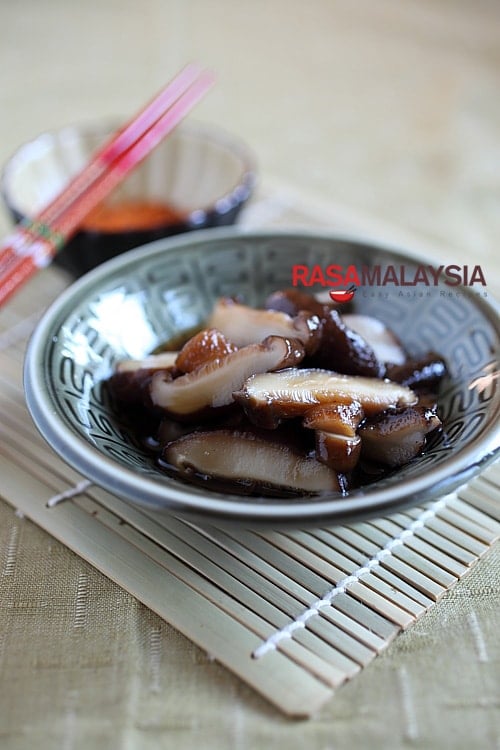 Whenever I get some fresh shiitake mushrooms at the market, I always make this Japanese-style braised mushrooms with dashi and mirin. The end result is a very simple side dish that is absolutely umamilicious. You will know what I mean if you attempt this braised mushroom recipe at home.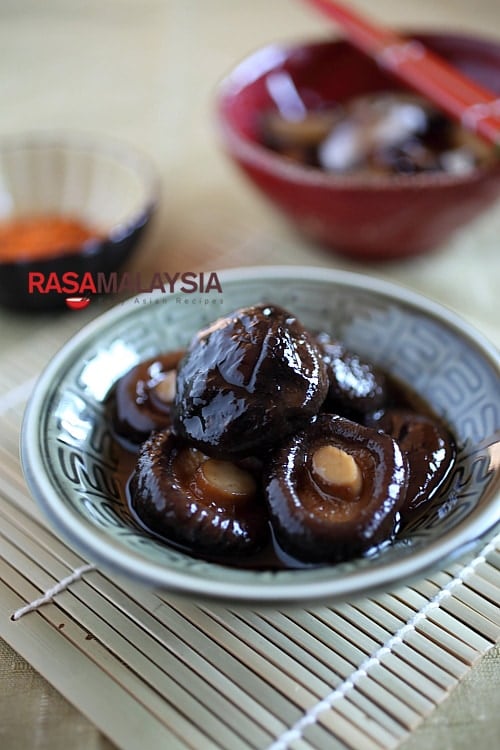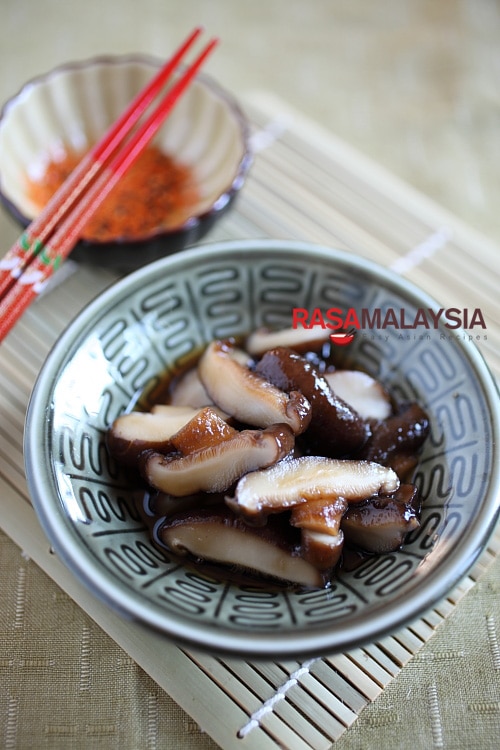 Braised Mushrooms with Dashi Recipe
Ingredients:
1 cup dashi
1 tablespoon sake
2 tablespoons mirin
2 tablespoons soy sauce
1 teaspoon sugar
4 oz fresh shiitake mushrooms, stems trimmed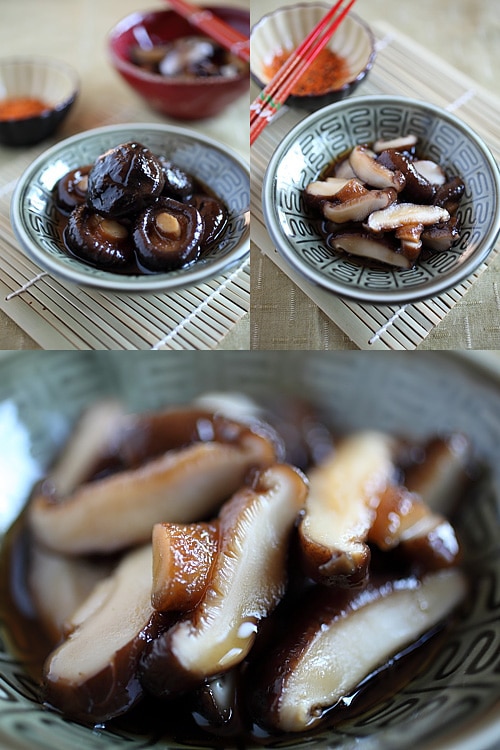 Method:
Add all the ingredients (except the mushroom) into a saucepan with a low to medium heat. As soon as it bubbles, add the mushrooms into the saucepan.
Cook until the dashi reduces to about half the original quantity, by then, the dashi stock would become slightly sticky because of the mushrooms. Turn off the heat, let cool. Cut the mushrooms to thin slices. This dish is best when served cold or at room temperature.
Cook's Note:
You can get my dashi recipe in the Nabe (Yosenabe) post.
Most-Pinned Recipes
Ginger Garlic Baked Chicken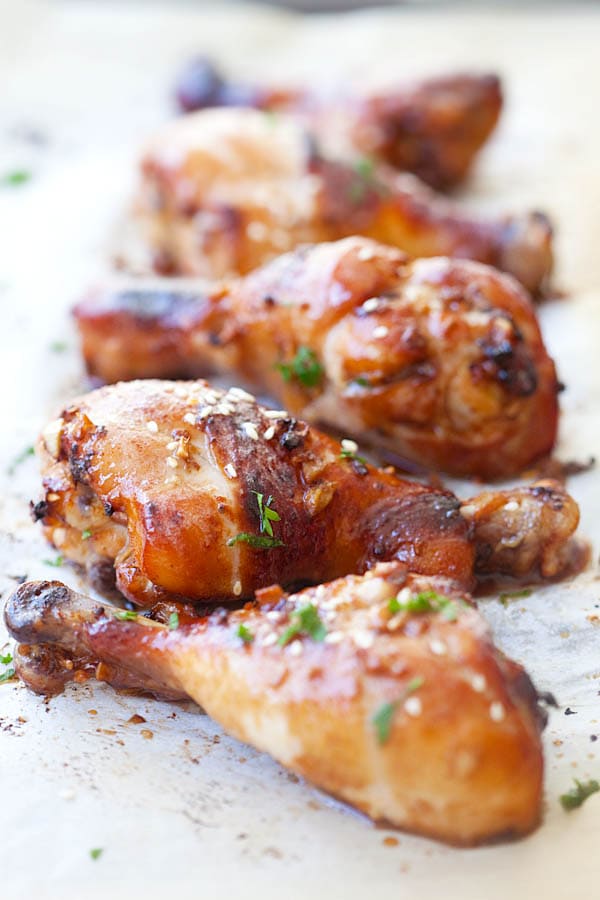 Crab Rangoon (Cream Cheese Wontons)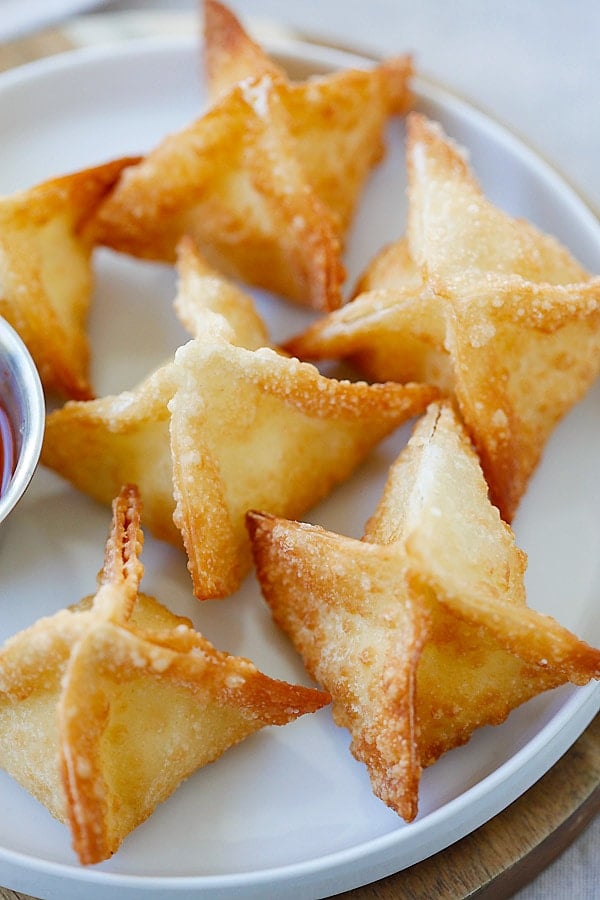 Chicken Wontons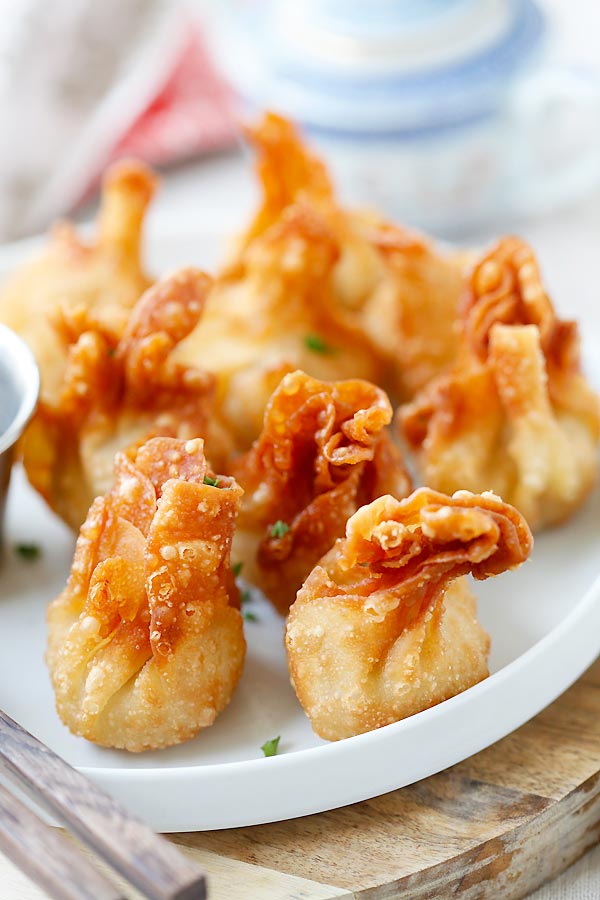 Onion Scallion Beef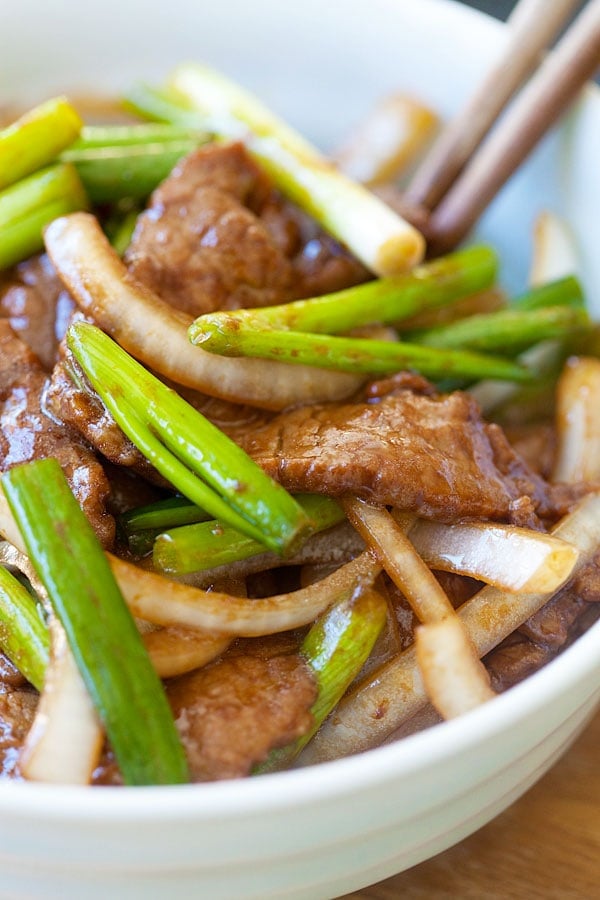 Thai Chicken Sate with Peanut Sauce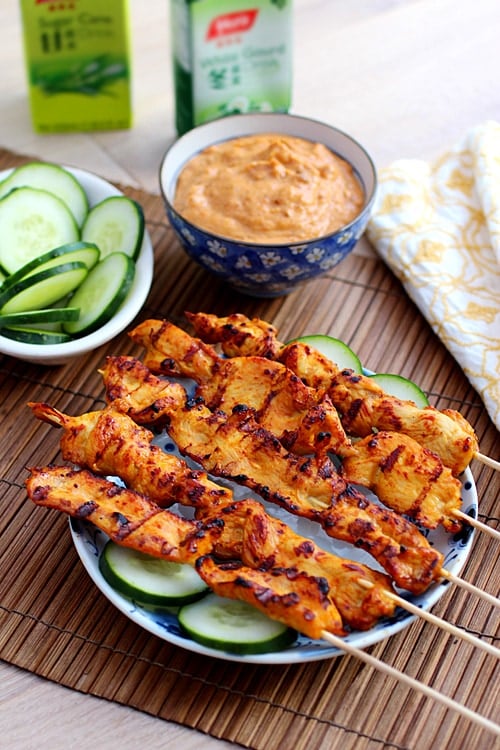 Thai Peanut Sauce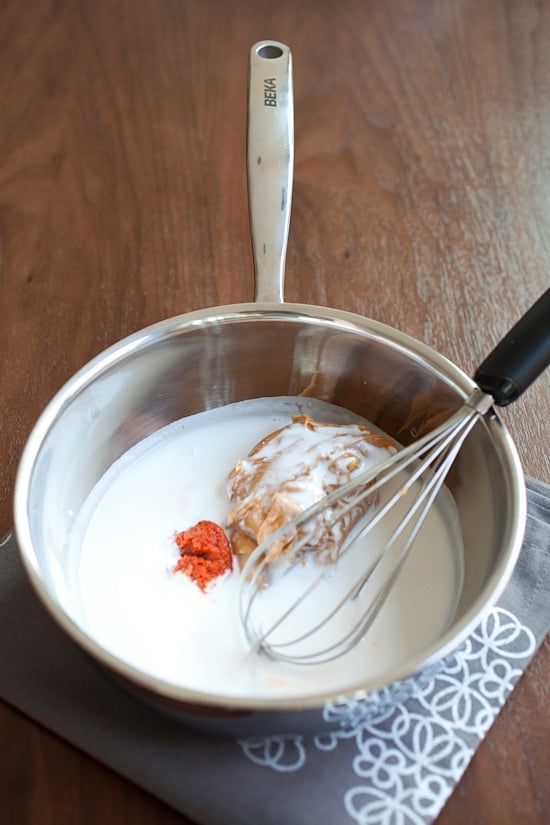 Limited Time Offer: $5.99 only. Available for download WORLDWIDE!
**Use it on Your Tablet, Mobile Phone, Desktop or Laptop**
Copyright © 2016 Rasa Malaysia. All rights reserved.