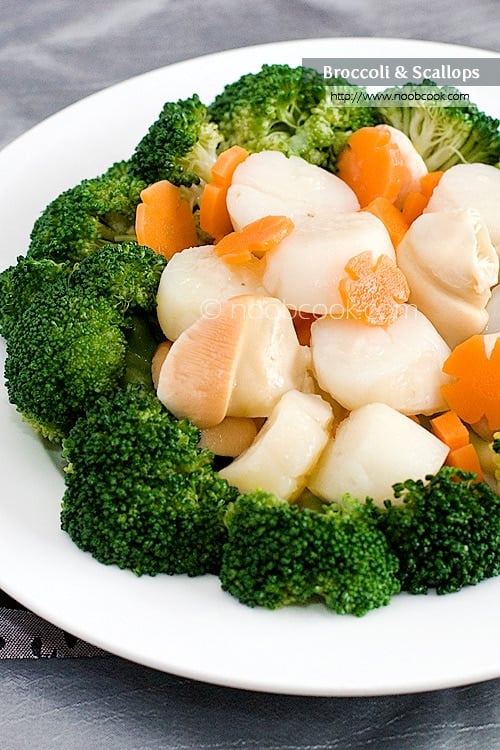 Broccoli and Scallops Recipe
Serves 4
Ingredients:
(A) Vegetables:
– 200g broccoli, ends trimmed and separate to smaller florets
– 200g fresh white scallops (around 10)*
– 1 medium carrot, peeled, sliced (you can cut them to decorative flower shapes if you like)
– 10 pacific clams (鲍贝/ bao bei) – optional
– 1 tbsp vegetable oil
– 3 slices old ginger
(B) Cheater's Sauce:
– a very small piece of vegetable cube (see photo)
– 4 tbsp hot water
– cornstarch solution (1/2 tbsp cornstarch dissolved in 1 tbsp water, stir till dissolved)
Method:
(A) Blanching vegetables:
1. Heat a large pot of water with vegetable oil added.
2. When the water is boiling, add sliced carrots and broccoli and blanch for 3 minutes. Take them out and set aside. If you like, you can plunge the blanched broccoli in an ice water bath so that they retain their bright green hue.
3. Add ginger slices to the water you previously used to blanch vegetables. When the water is boiling, blanch clams for 1 minute and scallops for 2 minutes. Take them out and set aside.
4. Arrange blanched vegetables & seafood on a round serving plate. Place the broccoli around the plate with the stem pointing inwards, after which arrange the scallops, clams and broccoli in the center, covering the broccoli stems.
(B) Making the Cheater's Sauce:
1. To prepare the sauce, dissolve vegetable cube in hot water. Add vegetable stock to a saucepan/wok. When it comes to a boil, add cornstarch solution, bit by bit, till it reaches the desired consistency. The ideal consistency (to me) is something slightly lighter than the thickness of oyster sauce. If you sauce is too watery, add more cornstarch solution; if it is too thick, just add a bit of water.
2. Pour the sauce over the vegetables you arranged previously and serve immediately.
* Where I bought my scallops in Singapore
I'm quite fussy about the freshness of the scallops used. Therefore, I always buy the bigger ones sold at the fridge section of NTUC (they cost around $1 per scallop) because they taste juicier and fresher. I find that the scallops sold in a box at the frozen section (the last I checked, they cost around S$9 per box, and there are at least 30 scallops inside) though much cheaper, are smaller and a little "fishy" in taste, at least to me.
Most-Pinned Recipes
Ginger Garlic Baked Chicken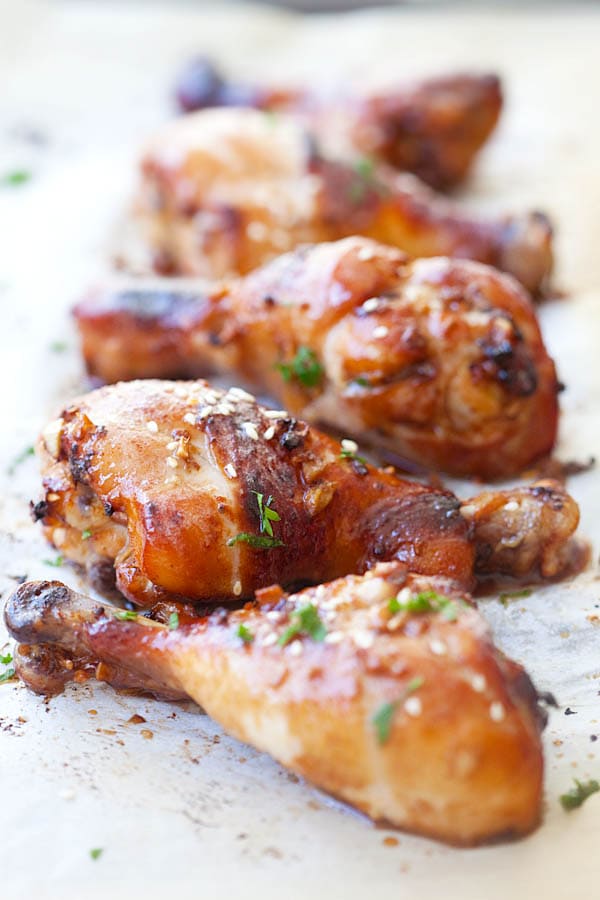 Crab Rangoon (Cream Cheese Wontons)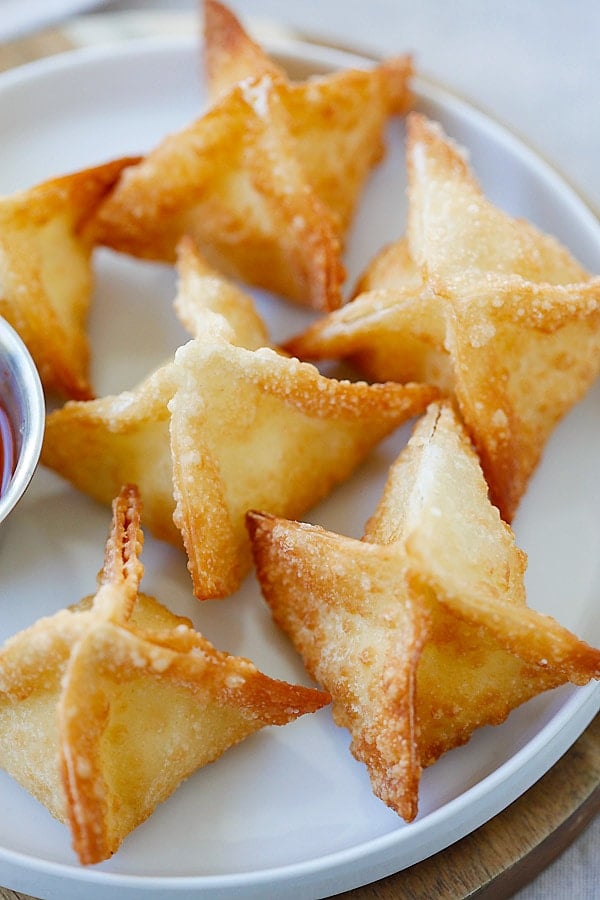 Chicken Wontons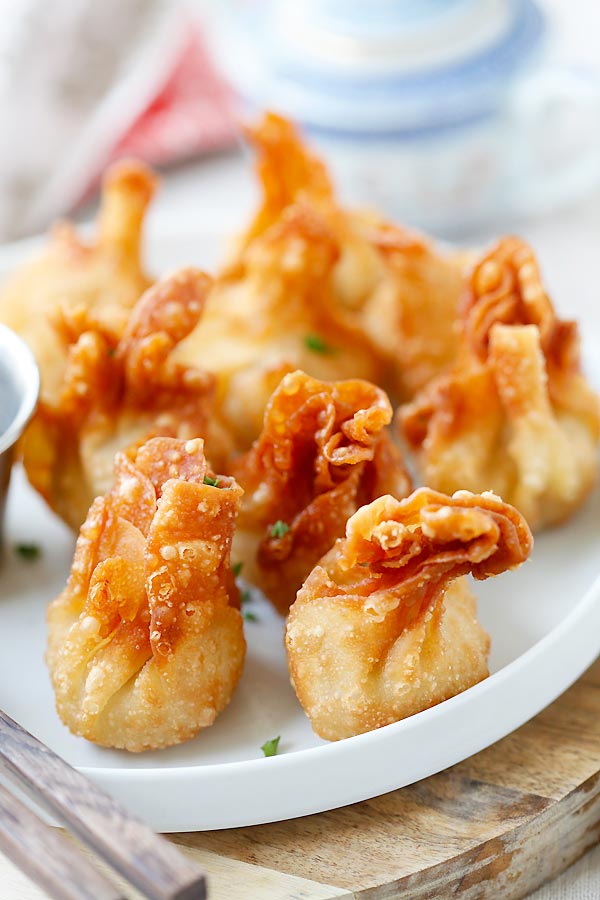 Onion Scallion Beef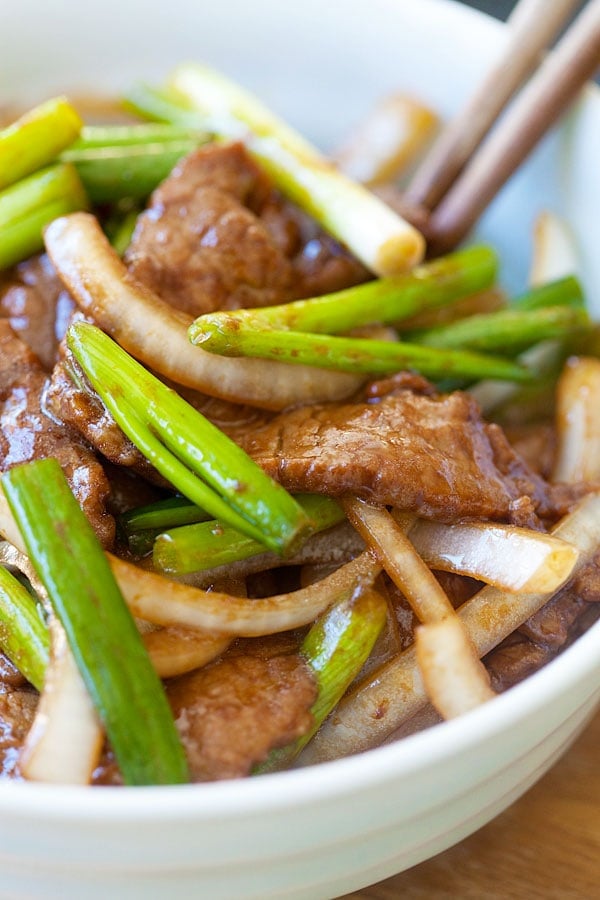 Thai Chicken Sate with Peanut Sauce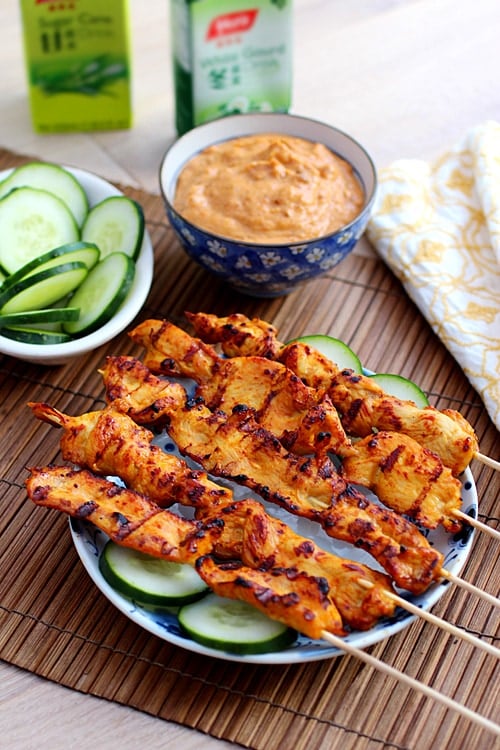 Thai Peanut Sauce