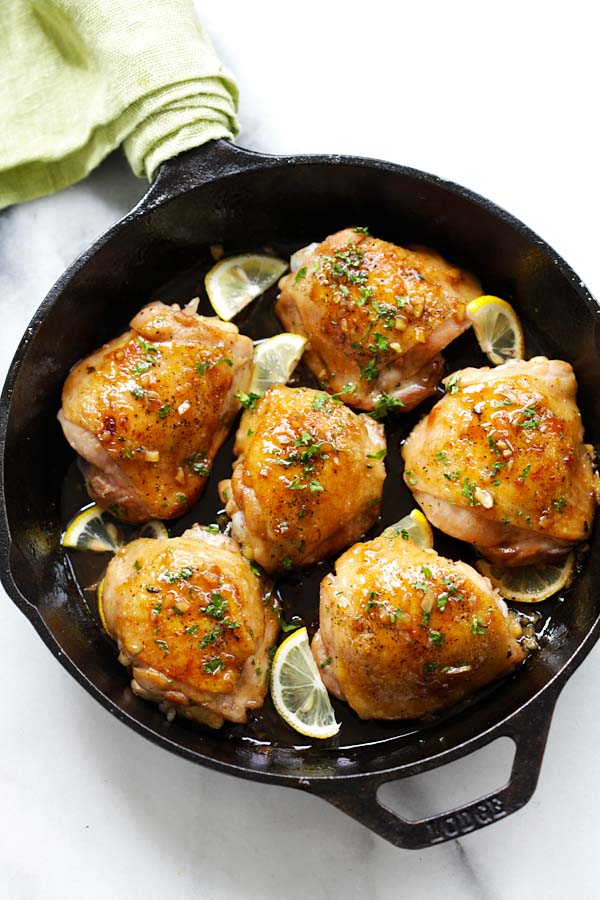 Brown Butter Honey Garlic Chicken
Brown Butter Honey Garlic Chicken – sweet, savory and sticky skillet chicken with the most delicious honey garlic sauce. Easy dinner for the family!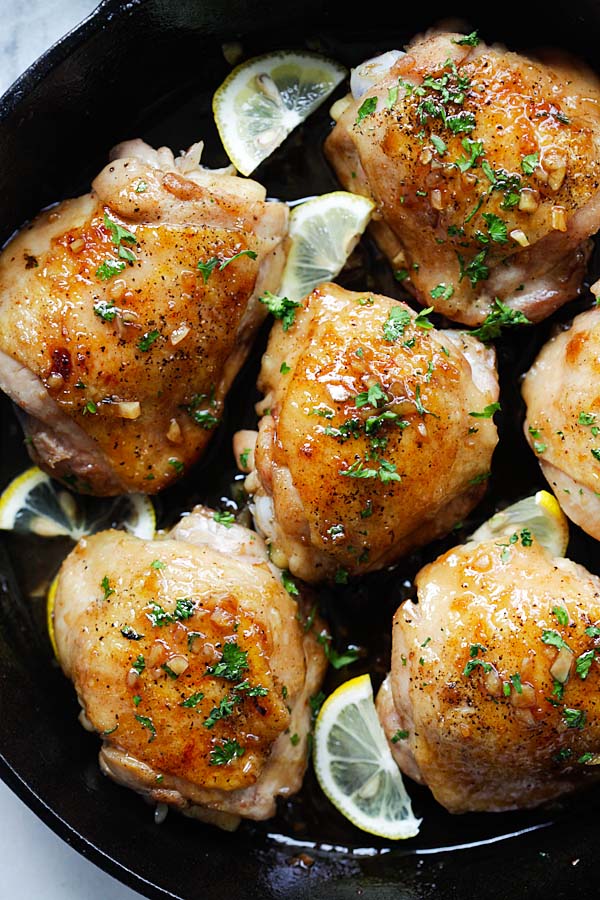 Little G is hooked on honey, or all kinds of foods made with honey. I use honey to make a lot of dishes for dinner. One of our family's favorite is honey garlic sauce, which is absolutely amazing on all kinds of protein, as in this brown butter honey garlic chicken.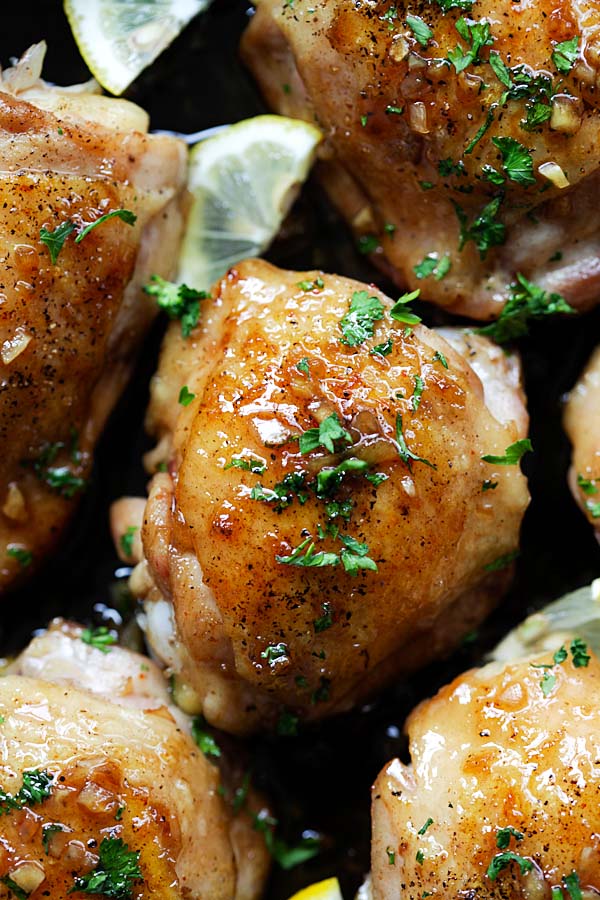 I also love playing with brown butter. When you heat up regular butter to become brown butter, it lends a nutty scent and deeper flavors to your dish and makes everything better. And when you combine brown butter and honey garlic sauce together, it's bomb, no matter what you make!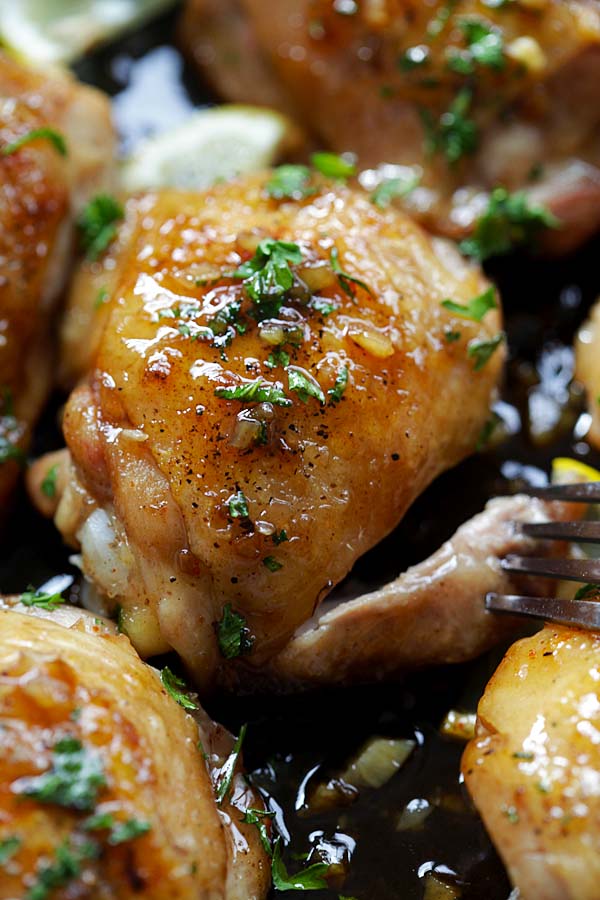 This brown butter honey garlic chicken recipe is everything I want in a chicken dinner: meaty chicken, savory and sweet sauce that you just want to sop up to the last drop, and the garlicky aroma. The dish is very easy to make with pantry item ingredients and takes 20 minutes.
Rate This
Preparation Time
Cook Time
Total Time
Average Rating

Based on 7 Review(s)