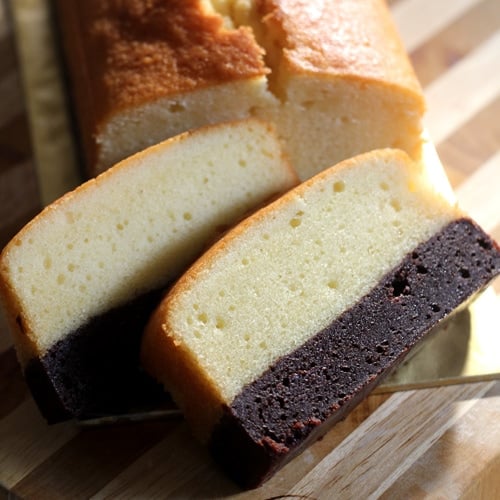 Brownie Butter Cake
Brownie butter cake – thick brownie and rich butter cake combined into one decadent and to-die-for cake! Click for recipe
Prep time:
Cook time:
Total Time:
Ingredients:
Brownie:
140g (5oz) dark chocolate (broken into pieces)
50g (¼ cup) unsalted butter
50g (¼ cup) brown sugar
1 Egg
35g (¼ cup) all-purpose flour
Butter cake:
120g (½ cup) unsalted butter
100g (½ cup) sugar (I reduced by 1 Tbsp)
2 Eggs
120g (1 cup) all-purpose flour
2g (¼ tsp) baking powder
50ml (3 ½ Tbsp) fresh milk
Method:
Grease and line a 10cm x 20cm (4×8-in) loaf pan with aluminium foil.
Preheat oven to 180C/350F.
To make brownie, melt chocolate and butter over low heat. Remove and leave to cool slightly. Stir in brown sugar until blended.
Add in egg, mix well. Fold in flour, mix until well combined. Pour batter into prepared pan. Bake in preheated oven for 15 minutes. Remove.
To make butter cake, beat butter with sugar until creamy. Add in eggs, one at a time, beating well after each addition.
Fold in sifted flour and baking powder, alternately add in fresh milk, mix to form batter.
Spread the butter cake batter over brownie, bake in oven at 160C/320F for 25-30 minutes or until cooked. Insert a cake tester in the middle to check doneness.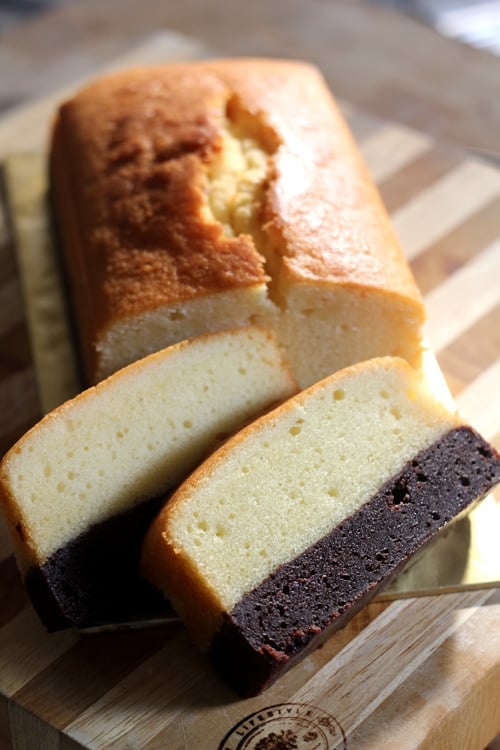 Brownie Butter Cake
Brownie butter cake – thick brownie and rich butter cake combined into one decadent and to-die-for cake! Bake the brownie first and then the butter cake.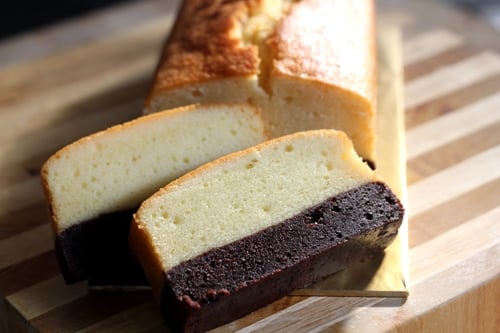 I am so happy that my contributor CP Choong is back with more sinfully delicious baking recipes. In this post, she is sharing an utterly gorgeous, rich, buttery, and decadent Brownie Butter Cake recipe, adapted from Kevin Chai's "I love Butter Cake Too 2" cookbook.
CP Choong and I went to high school together, but we didn't know each other when we were in high school. Our high school is the most famous Chinese girls school in Penang, attended by hundreds of students in each grade. Fast forward to present time, CP and I finally met, through a mutual good friend, when I was back in Penang earlier this year. I am just so happy that she is now my contributor and I can share her wonderful baking recipes with you. She is an excellent baker and also a very talented photographer. I absolutely love her food photography and her baked goods are truly top-notch.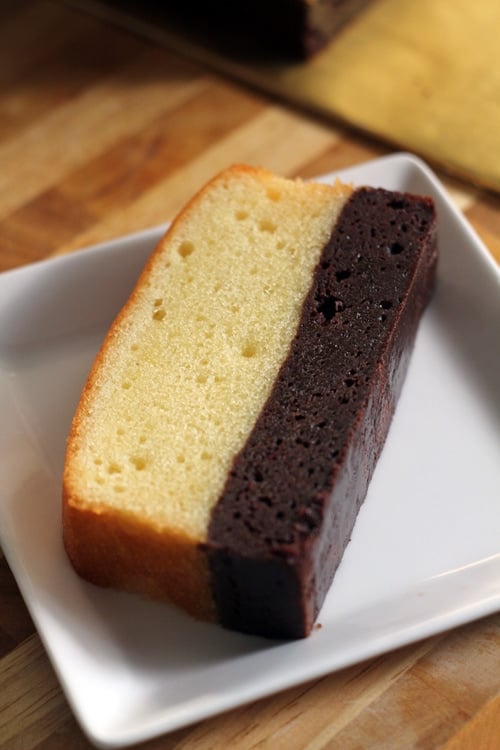 If you read this blog, you will know that I love butter cake and my family really enjoys butter cake with coffee. So, you can clearly see why I am partial to this brownie butter cake—it's butter cake, but better, because there is brownie at the bottom of the butter cake. Just look at the photos, I am sure you can smell the buttery and rich chocolate aroma from the screen. Put simply, this brownie butter cake is simply brilliant and irresistible.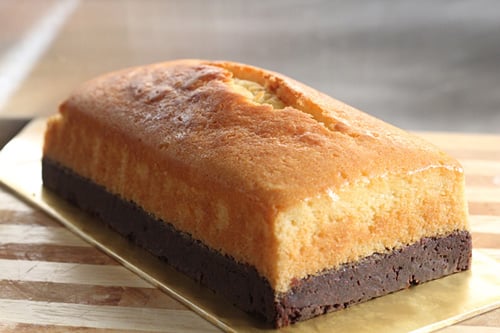 This recipe calls for double baking: first, you bake the brownie, and then the butter cake that goes on top. However, the time invested is well worth it when you sink your teeth into the rich, buttery, warm, chocolate-y brownie butter cake. Enjoy!
Rate This

Recipe Name

Preparation Time

Cook Time

Total Time

Average Rating


Based on 38 Review(s)