Building a Perfect Meal Cookbook Giveaway (CLOSED)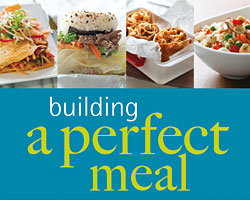 http://rasamalaysia.com/building-a-perfect-meal-cookbook-giveaway/
Building a Perfect Meal Cookbook Giveaway (CLOSED)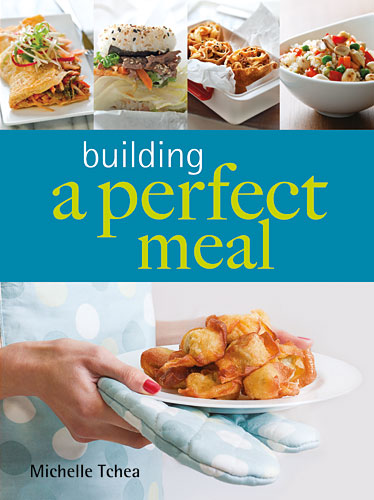 Update: The winner is Jeffrey T.
Michelle Tchea got in touch with me and wanted to giveaway her cookbook Building a Perfect Meal. There will be one (1) winner whom will receive one (1) copy of Building a Perfect Meal by Michelle Tchea. The retail value of Building a Perfect Meal by Michelle Tchea is US$24.50 (approx. RM71 / S$30).
About Building a Perfect Meal
Building a Perfect Meal shows novice cooks that cooking at home is both achievable and fun. The concept of this cookbook is simple: start with a basic recipe and then elevate it into something spectacular with the addition of a few more ingredients. After perfecting the basics, you can create elaborate meals at home worthy of impressing loved ones.
From truly simple bites such as Toy Soldiers with Poached Eggs, and Creamy Mashed Potatoes to more substantial dishes such as Steamed Snapper with Spring Onions and Creamy Dreamy Seafood Stew, this collection of 100 recipes is great not just for beginner cooks but also foodies looking for ideas to whip up quick and easy dishes at home.
About the Author
Michelle Tchea's love for food began at her grandfather's restaurant in Los Angeles famed for its delicious dumplings, hand-pulled noodles and Chinese pancakes. She was raised with a rolling pin in her hand helping out at the restaurant during peak hours. She is a skilled home cook, and a qualified Biomedical Scientist specializing in research and development in the food and beverage industry.
Michelle gathers her inspiration from artisan bakers, local farmers and talented chefs she meets on her travels. her love for food and culture often sends her on adventures discovering crusty croissants, perfectly cured meats and frothy cappuccinos that are worth replicating in her own kitchen. Michelle currently writes for health and luxury publications and food magazines in Asia Pacific and North America.
To enter to win, just enter your name and email address using the entry form below. Please don't forget to click on the "Submit" button.
Eligibility
Malaysia and Singapore only
Closing Date
April 29, 2012, 11:59 pm PST. Winners will be randomly selected and contacted via email on April 30, 2012.
Number of Entries
You can enter every day using the entry form. One entry per day strictly enforced; comments left on Facebook do not count as entry to this giveaway.
Bonus Entries
Sign Up for Email Updates
Enter your email for new updates: recipes, giveaways, and more!