Burger Stomper Pro Burger Press Giveaway (CLOSED)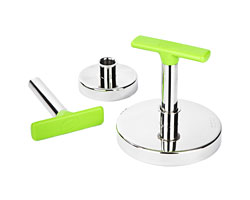 http://rasamalaysia.com/burger-stomper-pro-2-in-1-burger-press-giveaway/
Burger Stomper Pro Burger Press Giveaway (CLOSED)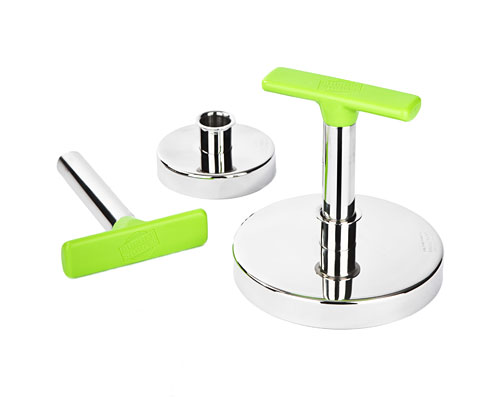 Update: The winner is Sandra C.
To celebrate summer, I'm partnering with Burger Stomper to giveaway a Burger Stomper Pro 2-in-1 Burger Press. There will be one (1) winner whom will receive one (1) Burger Stomper Pro 2-in-1 Burger Press. The retail price of the Burger Stomper Pro 2-in-1 Burger Press is US$29.99.
Hamburgers are easily the most popular food on every summertime menu, with 4 out of 5 people saying that burgers are their favorite grilled food. This is precisely why making the perfect burger every time has been an ongoing quest and challenge for so many burger lovers. Now, the innovative Burger Stomper is the quickest and easiest way to make perfect burgers in less than 5 seconds! Unlike any other burger press on the market, Burger Stomper Pro is the world's first burger press… that actually works thanks to its patented technology.
The art of creating the perfect burger all starts with creating the perfect patty. Burger Stomper Pro eliminates the mess and stress of the conventional methods of forming burger patties before they hit the grill. The easy to use, no stick burger press makes uniform patties every time, allowing for removal of excess meat and taking the guesswork out of creating the ideal sized burger. No more frozen or oddly shaped hand formed patties!
Burger Stomper Pro creates the best tasting burger possible by forming patties that cook evenly and stay juicy. The high quality stainless steel mold forms ground beef into perfectly shaped patties that won't crack around the edges, keeping them from falling apart on the grill. Producing consistently sized hamburger patties aids in portion control, making sure that each patty has the nutritional value of the next. Furthermore, the Burger Stomper is the only 2 in 1 burger press with interchangeable forms to make regular size 6oz burgers and 2oz sliders that fit buns perfectly every time!
Burger Stomper Pro Features:
2-in-1 Burger Press creates uniform burgers in under 5 seconds.
Interchangeable base for regular size 6oz burgers and 2oz sliders.
Patented design allows for removal of excess meat when forming patties.
Perfect uniform burgers every time allow for even cooking.
No stick technology – patties will never stick to press.
Quick and easy to use.
Easy to clean and disassembles for storage.
High quality food grade Stainless Steel with ABS plastic grip.
Dishwasher safe.
Includes color gourmet recipe guide that can be used all year round.
Eligibility: United States and Canada only. No purchase necessary and subject to this official giveaway rules. Closing Date: July 28, 2013, 11:59 pm PST. Winner will be randomly selected and contacted via email on July 29, 2013. The prize is proudly sponsored by Burger Stomper.
Sign Up for Email Updates
Enter your email for new updates: recipes, giveaways, and more!