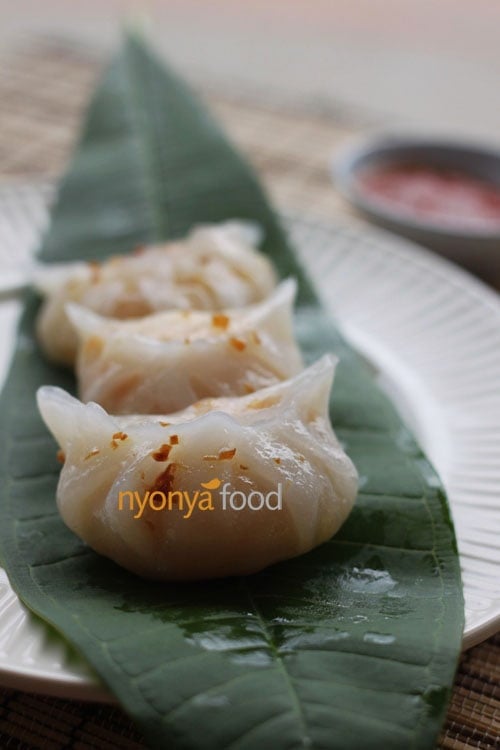 Contributor: Ho Siew Loon
Happy  New Year! Last week, my neighbors and I had a wonderful potluck party to usher in 2010 and one of the special traditional delicacies that I learned from a neighbor is her ever popular Chai Kueh. Her Chai Kueh has always been a hit at all our gatherings. I have always enjoyed the chewy texture of Chai Kueh and since it is steamed, it is a rather healthy snack to enjoy…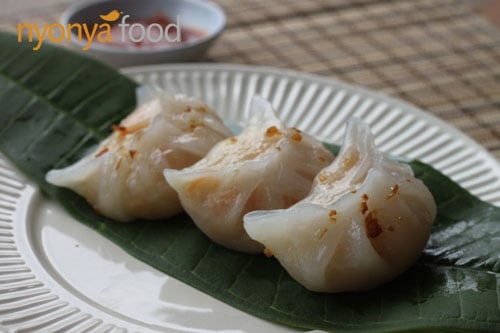 Chai Kueh (Vegetable Dumplings) is a typical Chinese snack. This snack is very popular among the Teochew and Hakka especially the older generation. The skill in making Chai Kueh lies in the skin as to achieve the soft, chewy and translucent-like sheen. Stir fried jicama (yam bean) is then wrapped in the crystal like skin. The soft chewy skin blended together with the slightly crunchy vegetables makes it a simply irresistible snack at any time of the day.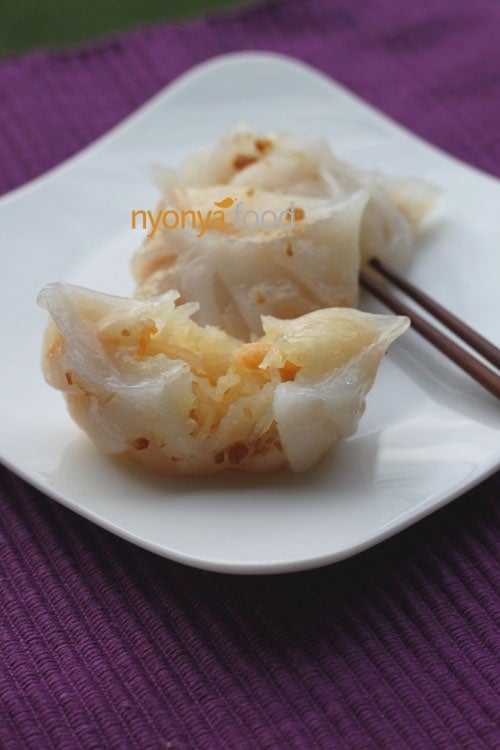 If you like this recipe, please also check out other similar recipes: kuih kosui, spiral curry puff, layer cake (kek lapis).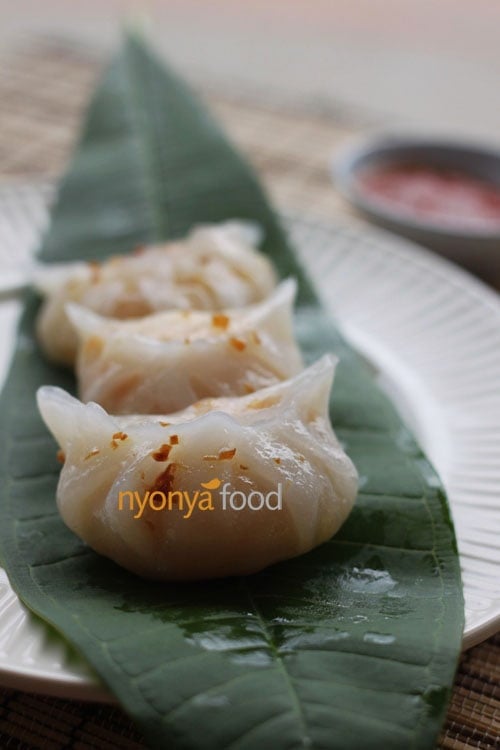 Chai Kueh Recipe
Fillings Ingredients
300-400g jicama (yam bean)
3 Tbsp Dried Prawns ( optional)
100g Carrots
1 Tbsp Chopped Garlic
Salt
Pepper
Method :
Wash and soak dried prawns for 10-15 minutes. Chop it coarsely.
Shread yam bean (jicama) and carrots into long strips.
Heat up 4-5 Tbsp oil and stir in garlic till fragrant.
Add in dried prawns and fry till fragrant.
Add in yam bean (jicama) and and carrots. Stir fry for about 5 minutes and let it simmer till vegetable is soft and cooked. Add in salt and pepper to taste.
Leave it to cool.
Pastry/Skin Ingredients
165 g Wheat Starch Flour ( Tung Mein Fun)
85 g Tapioca Flour
420 g hot boiling water
5 Tbsp oil
Method :
Mixed wheat starch flour and tapioca flour in a large mixing bowl.
Add in boiling water and mixed it thoroughly with long wooden spoon till you get a translucent like dough.
Close it up and let it rest for 10 minutes.
Add in oil gradually and knead into a smooth dough.
Rolled out dough into a long sausage roll and divide into about 30 pieces.
To make  Chai Kueh:
Prepare the steamer.
Lightly oiled the steaming tray.
Roll out the skin pastry into a circle with about 7 cm diameter.
Put 1 Tbsp filling in the center.
Pleat the edge of the skin and wrapped it up tightly.
Arrange the Chai kueh on the steaming tray. Brush with some oil before steaming.
Steam for 12 minutes or until the skin is translucent.
Most-Pinned Recipes
Ginger Garlic Baked Chicken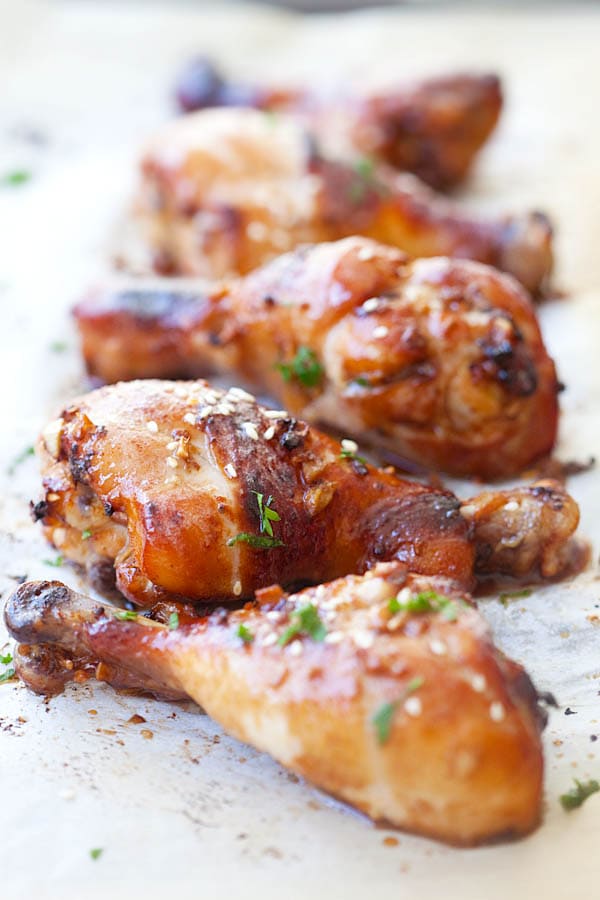 Crab Rangoon (Cream Cheese Wontons)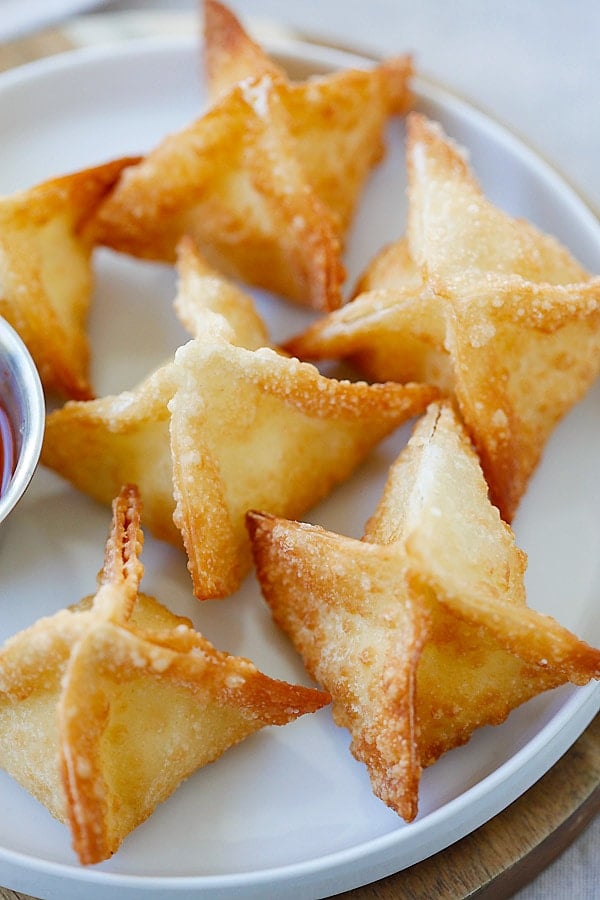 Chicken Wontons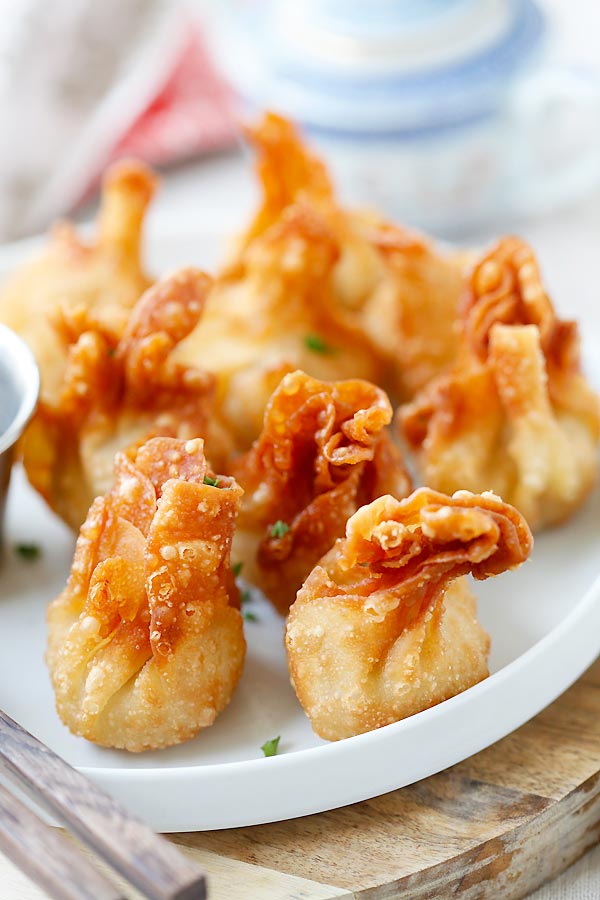 Onion Scallion Beef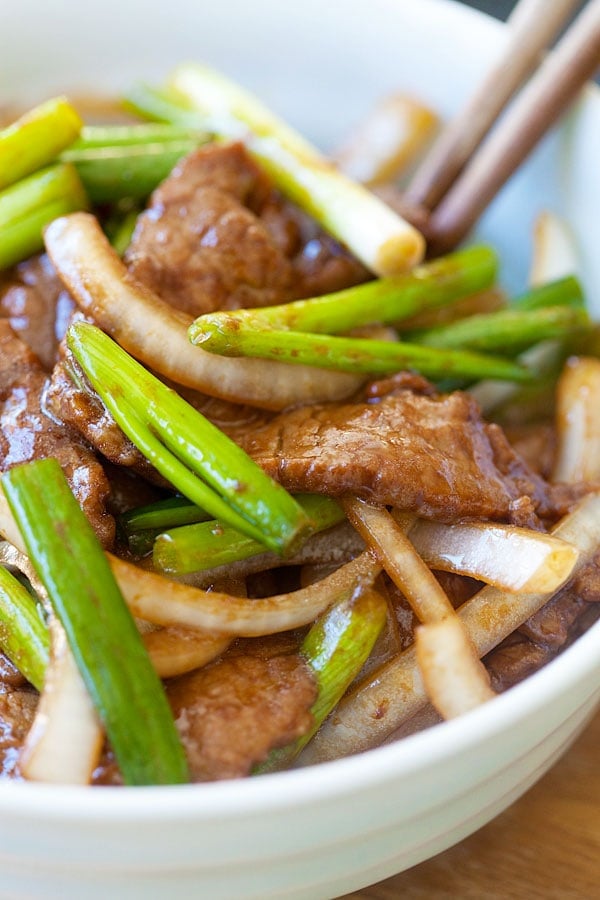 Thai Chicken Sate with Peanut Sauce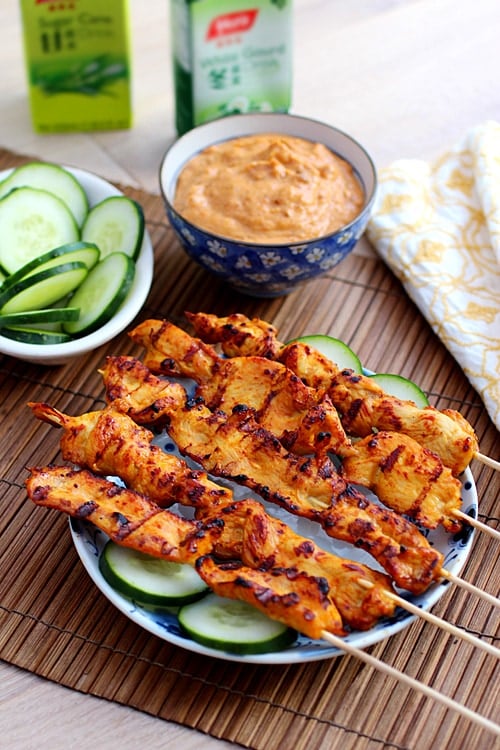 Thai Peanut Sauce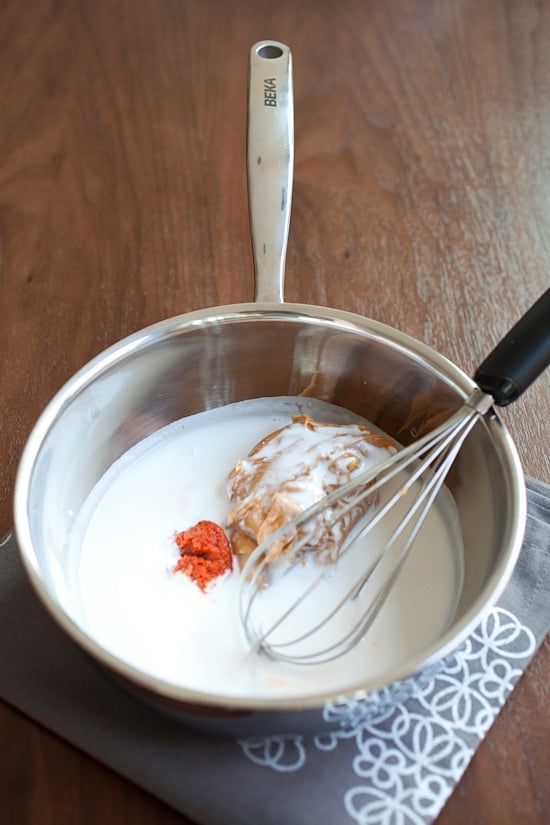 Limited Time Offer: $5.99 only. Available for download WORLDWIDE!
**Use it on Your Tablet, Mobile Phone, Desktop or Laptop**
Copyright © 2016 Rasa Malaysia. All rights reserved.