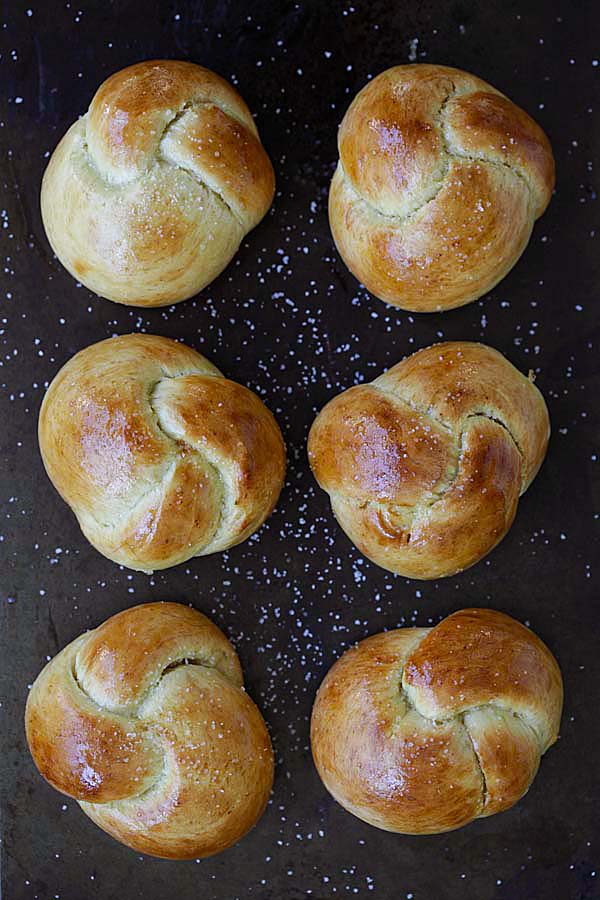 Challah Knots
Challah Knots – pillowy soft yeast buns tied up in a knot. Easy and fail-proof challah recipe that yields amazing bread that you can't stop eating.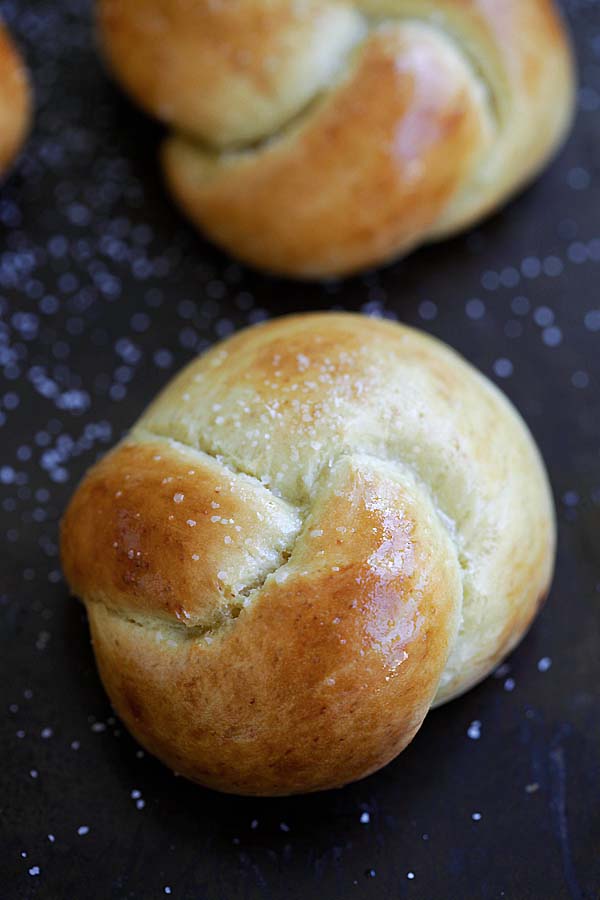 I have always wanted to make challah, the pretty braided Jewish bread that is both delicious and such an eye-candy to look at. I am a sucker when it comes to pretty bread, I just want to eat them.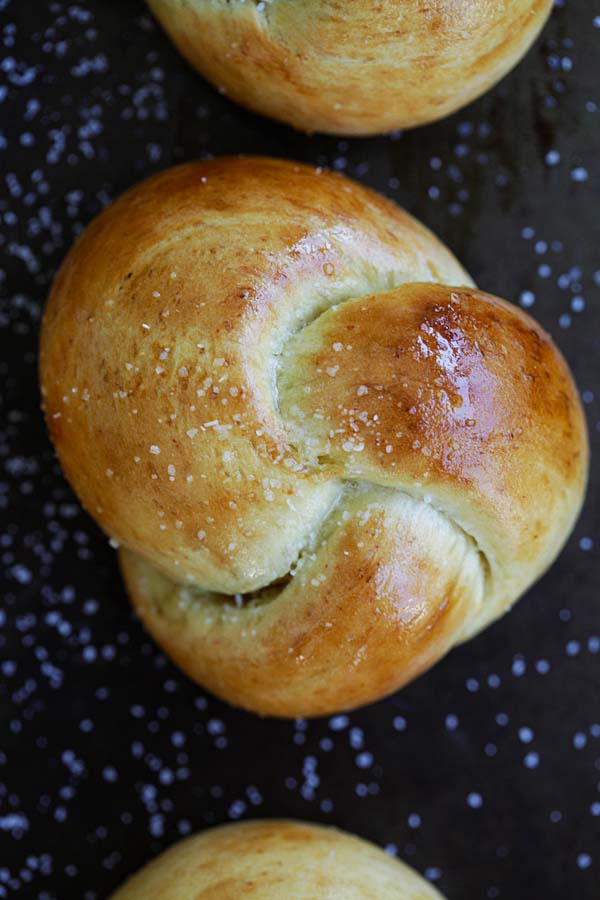 When my baking assistant Kendoll and I decided to attempt challah, I told her that I wanted small Challah knots. She found this recipe on Eat in My Kitchen. We had great success baking this batch of cute and sweet Challah knots.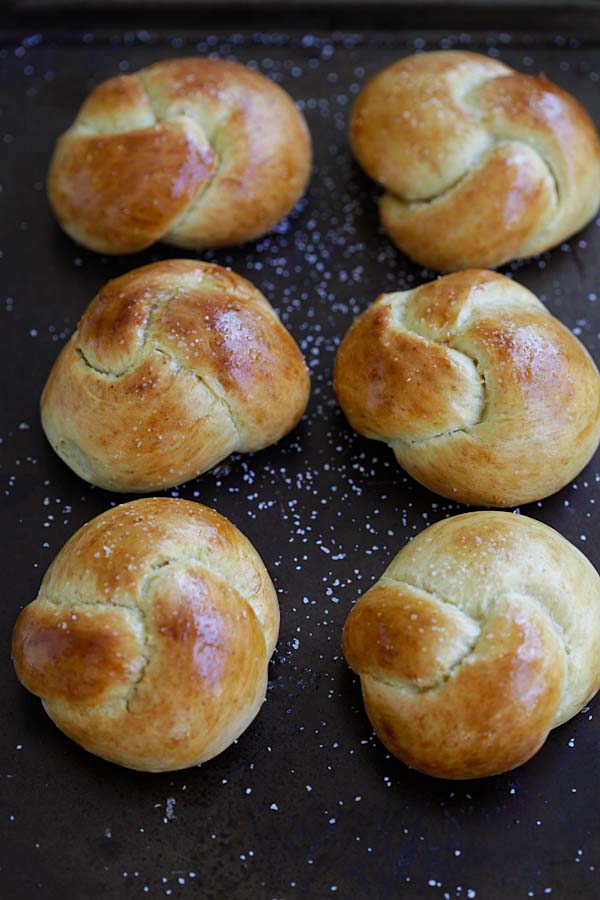 What I love most about this recipe is the golden brown, shiny exterior, but the pillowy soft and cottony interior. While Challah is a Jewish bread, you don't have to be a Jewish to enjoy this amazing recipe. These Challah knots are perfect for weeknight or weekend dinner. Happy baking!
Rate This
Recipe Name
Preparation Time
Cook Time
Total Time
Average Rating

Based on 2 Review(s)