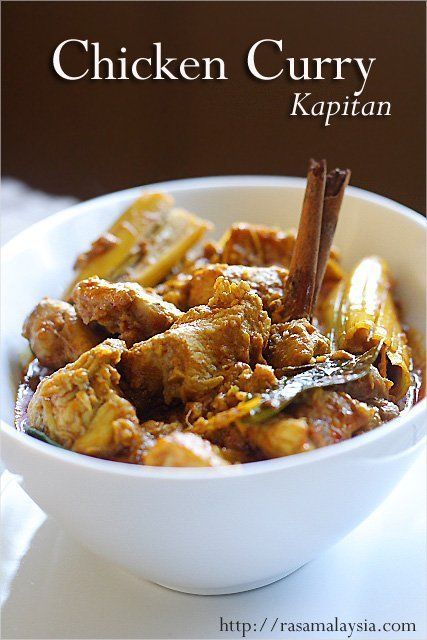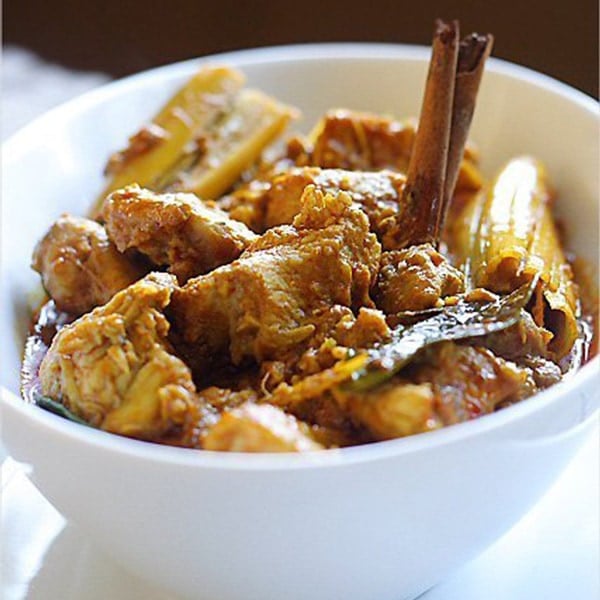 Chicken Curry Recipe
Delicious chicken curry and authentic chicken curry recipe with chicken, curry paste, and coconut milk. Chicken curry has never been this good!
Ingredients:
1 1/2 lb boneless chicken thigh and/or breast (cut into small cubes/pieces)
2 lemon grass (cut into 4-inch lengths, use only the white part, pounded)
6-8 pieces kaffir lime leaves
1 cup coconut milk
1 tablespoon lime juice
Salt to taste
Spice Paste:
1 1/2 inch galangal
1/2 lb fresh red chili (seeded and sliced)
5 shallots (sliced)
1 inch ginger
6 candlenuts (soaked in warm water)
1/2 inch fresh turmeric
1/4 teaspoon belacan (fermented shrimp paste)
Method:
1)Blend all spice paste ingredients to a very fine paste.
2)Heat up some cooking oil in a work and stir-fry paste until aromatic or a thin layer of oil rises to the top.
3)Add chicken and continue stirring until it's almost cooked.
4)Add the coconut milk and continue to simmer for another 15-20 minutes, over low heat.
5)Add salt to taste and serve hot.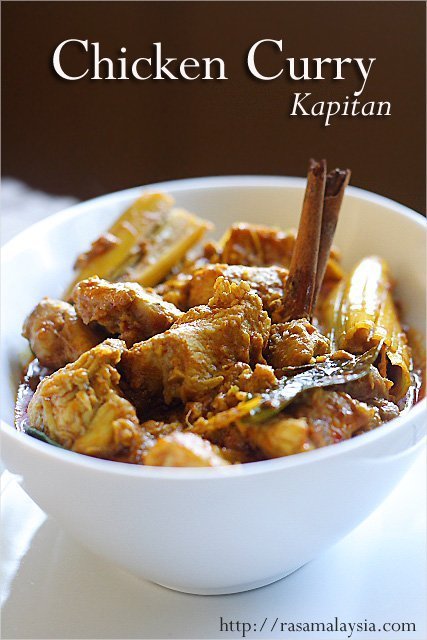 Chicken curry has always been my favorite, but I hardly make chicken curry from scratch. But this past weekend, I felt motivated and wanted to make chicken curry properly, without cheating with instant curry paste. And so I did.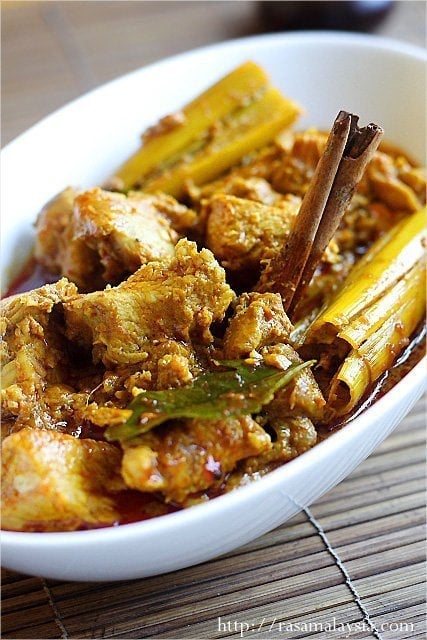 There are many different varieties of chicken curry available in Malaysia: Indian, Muslim-Indian (Mamak), Chinese, Malay, and Nyonya. There are many chicken curry recipes but each takes after the basics of chicken curry, adapts, and enhances it accordingly. While different version renders its distinct taste (and presentation), the underlying flavors of chicken curry are pretty much the same–spicy, rich, aromatic, highly addictive, potentially aphrodisiac, and remarkably scrumptious…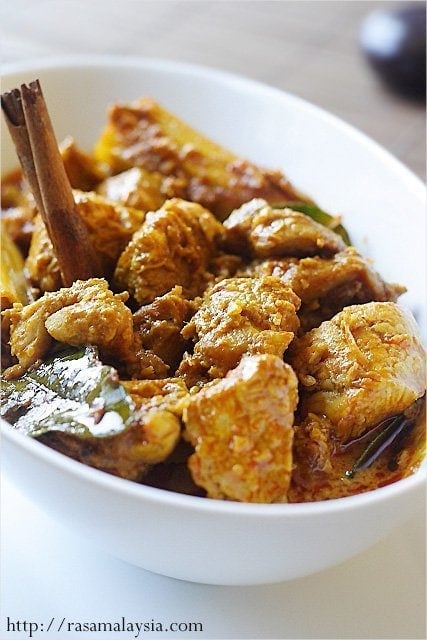 Chicken curry can also be "wet" or "dry." The wet version is watery (mostly from coconut milk and water) and the dry version has a thicker curry gravy and tastes more intense. The recipe I am sharing today is Curry Chicken Kapitan–a "dryer" curry and a Nyonya adaptation of Indian chicken curry. (Kapitan is the name given to appointed Chinese chiefs during the Portuguese and Dutch colonization in Malaysia.)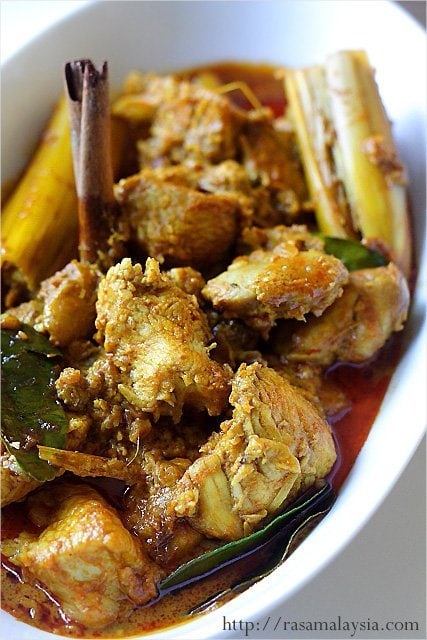 Do try out my chicken curry recipe below.