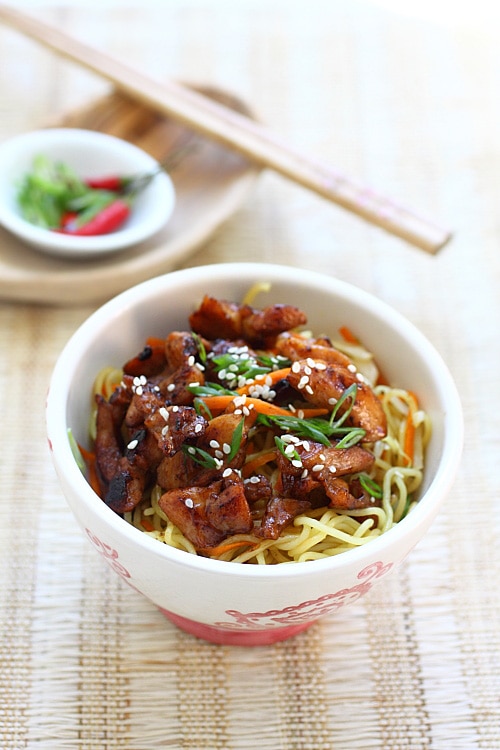 Chicken Noodles
Stir-fried chicken noodles with chicken and egg noodles. This easy chicken noodles recipe is delicious, easy to make, and perfect for weeknight dinner.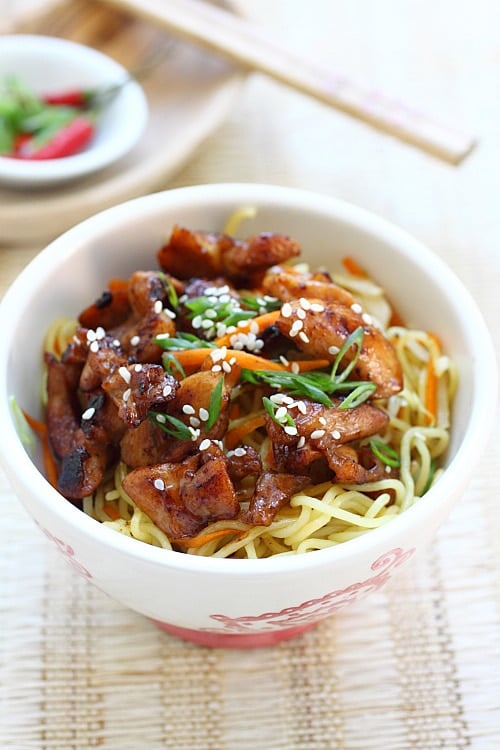 This chicken noodles recipe was inspired by a recipe book that I flipped through at my grocery store. The timing couldn't be better as I had some fresh egg noodles in the fridge, so I made this mouthwatering chicken noodles for lunch yesterday.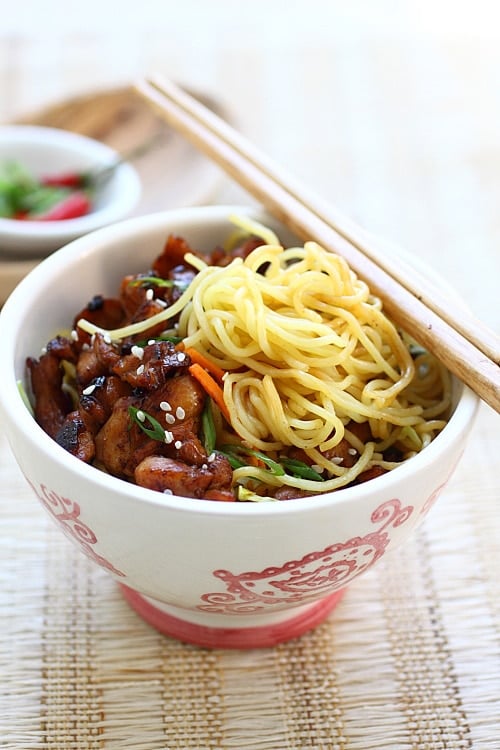 The best part of this chicken noodles was the chicken. I marinated the chicken with some soy sauce, oyster sauce, Shaoxing wine, sesame oil, white pepper, and a secret ingredient that made all the difference: Worcestershire sauce. I then pan-fried the chicken, and topped the simple fried egg noodles with the chicken, including the delicious juice from the chicken. Click the image above to view the deliciousness!
This chicken noodle recipe is so easy to make, with ingredients that you can get at regular grocery stores. If you can't find fresh egg noodles (also labeled as chow mein or steamed chow mein in the United States), you can always use dried egg noodles.