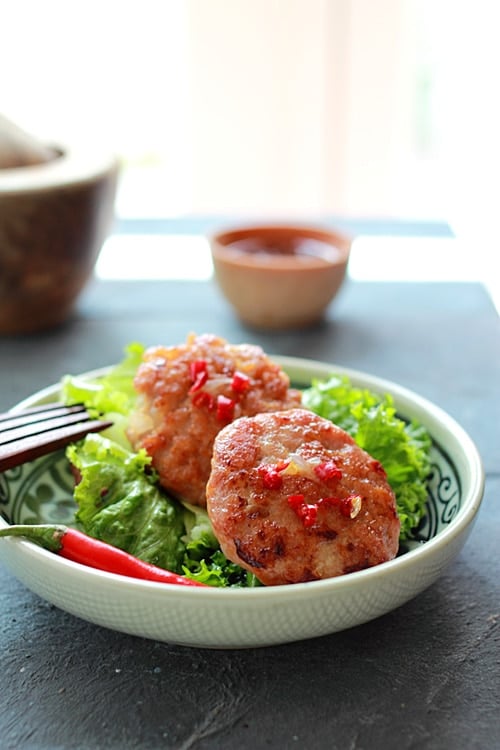 Chicken Sausage Lettuce Wraps Recipe
Adapted from: Bon Appetit, September 2012
Serves 4-6 | Prep Time: 15 minutes | Cook Time: 8 minutes
Ingredients:
Dipping Sauce
2 tablespoons fish sauce
2 tablespoons lime juice
1.5 tablespoons sugar
1 Thai chili with seeds, minced
Chicken Sausage
1 pound ground chicken
1 Thai chili with seeds, minced
1/2 cup minced shallots
1 clove garlic, minced
1.5 tablespoons fish sauce
1.5 tablespoons oyster sauce
1.5 teaspoons tapioca starch
2 tablespoons vegetable oil
1 Butterhead Lettuce
Method:
Combine all the ingredients for the Dipping Sauce and whisk to blend. Set aside or refrigerate until use.
In a large mixing bowl, add in the ground chicken, Thai chili, minced shallots, minced garlic, fish sauce, oyster sauce and tapioca starch. Use your hand or a spatula to combine all the ingredients until well mixed.
Damp your hands with some water and shape the chicken sausage mixture into 3″ (7.5cm) diameter. Place them on a plate. Cover with plastic wrap and chill for 30 minutes.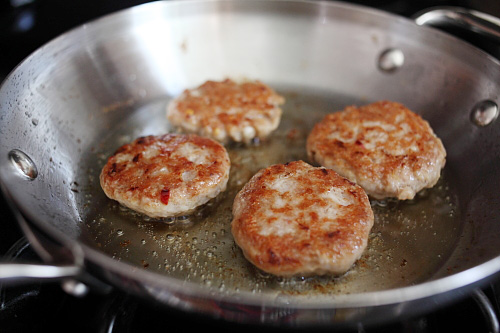 Heat the oil in the Anolon Everyday Pan on medium heat. Gently transfer the chicken sausage patties into the Anolon Everyday Pan. Pan-fry until golden brown on both sides and cooked through, about 3-4 minutes each side.
Wrap each chicken sausage in a lettuce leaf and serve with dipping sauce.
Cook's Note:
Preferably to use Butterhead lettuce but if you cannot find it available, try Romaine Lettuce or green leaves lettuce.
Disclosure: Anolon sent me the Everything Pan used in this recipe. I also received the Anolon 10-piece Nouvelle Copper Stainless Steel Cookware Set.
Most-Pinned Recipes
Ginger Garlic Baked Chicken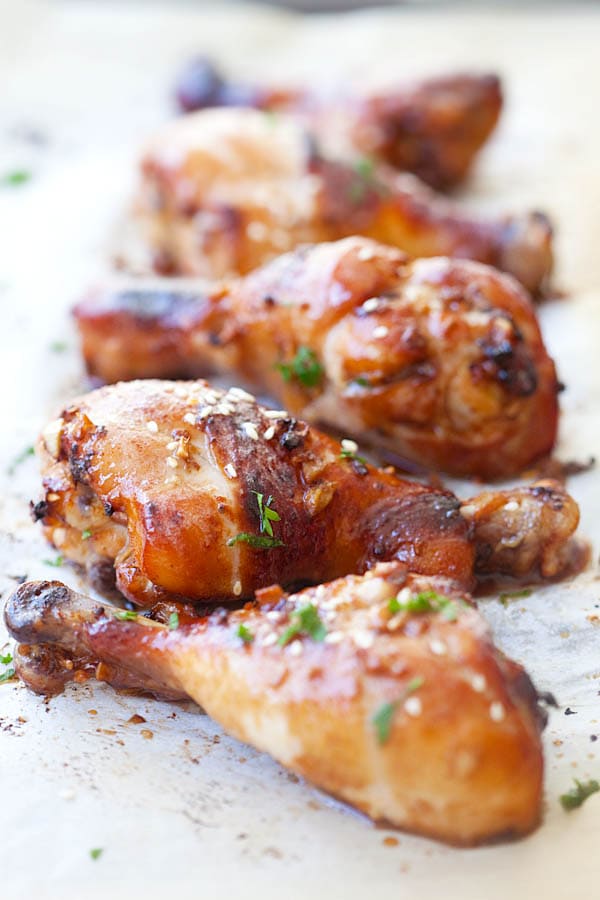 Crab Rangoon (Cream Cheese Wontons)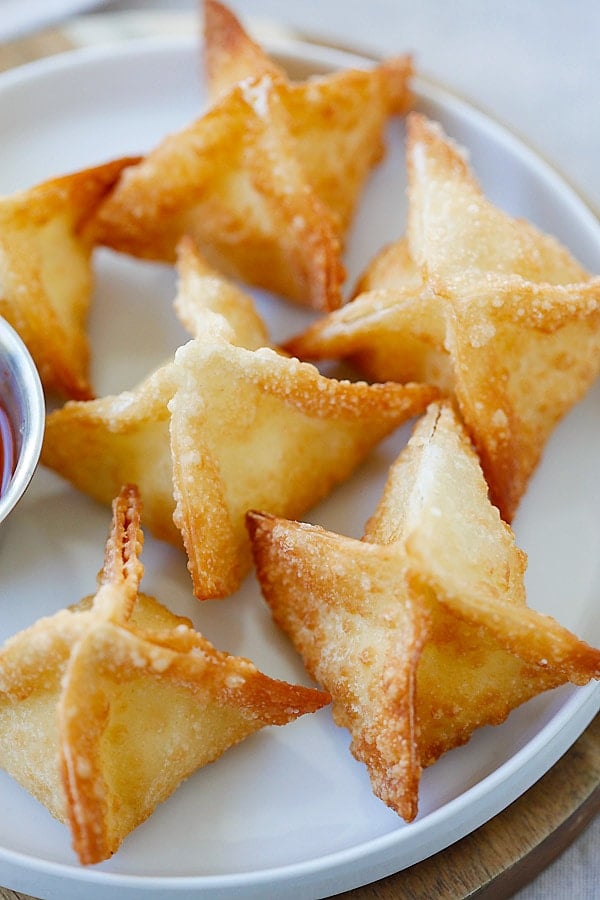 Chicken Wontons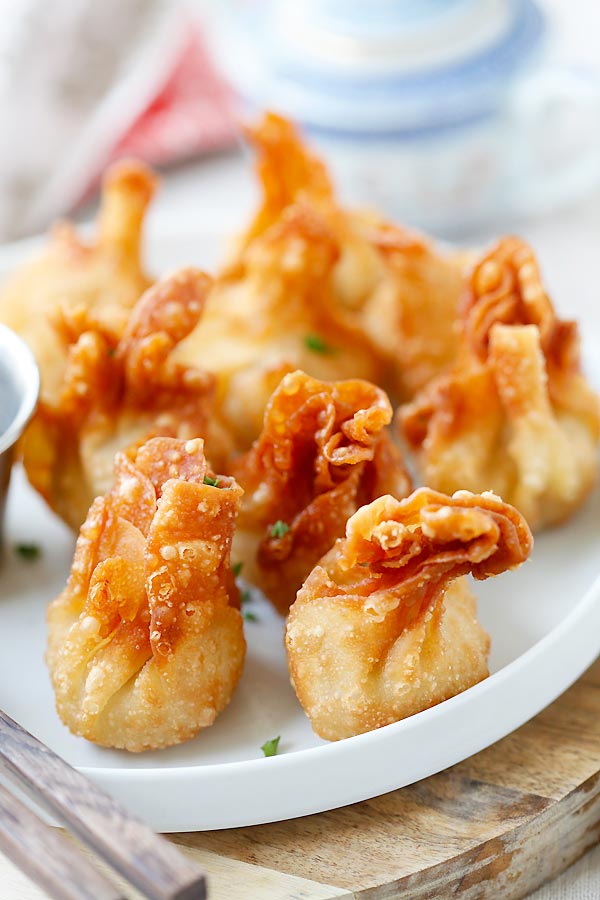 Onion Scallion Beef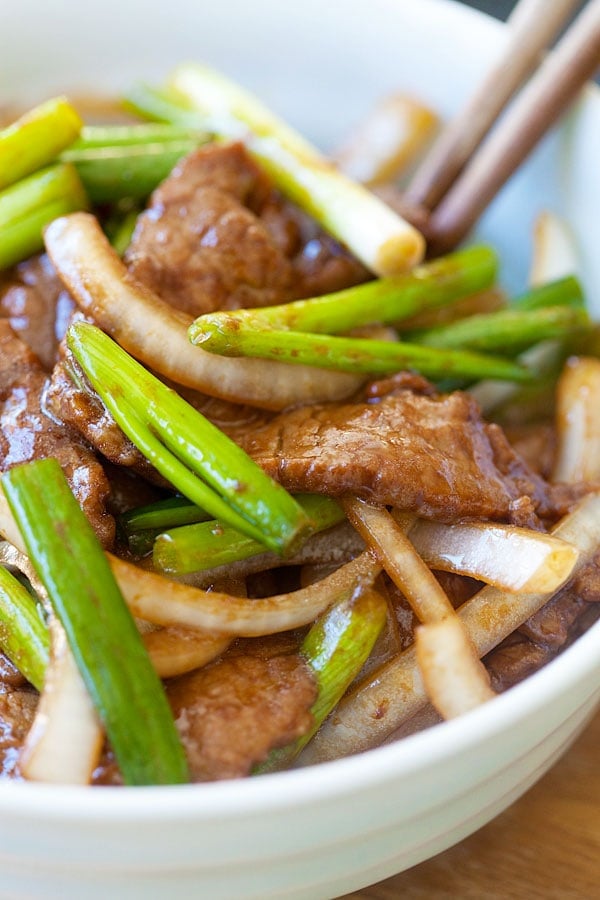 Thai Chicken Sate with Peanut Sauce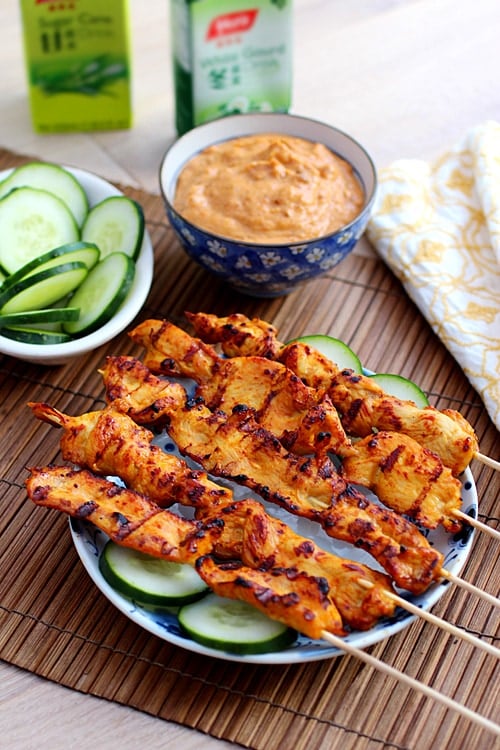 Thai Peanut Sauce