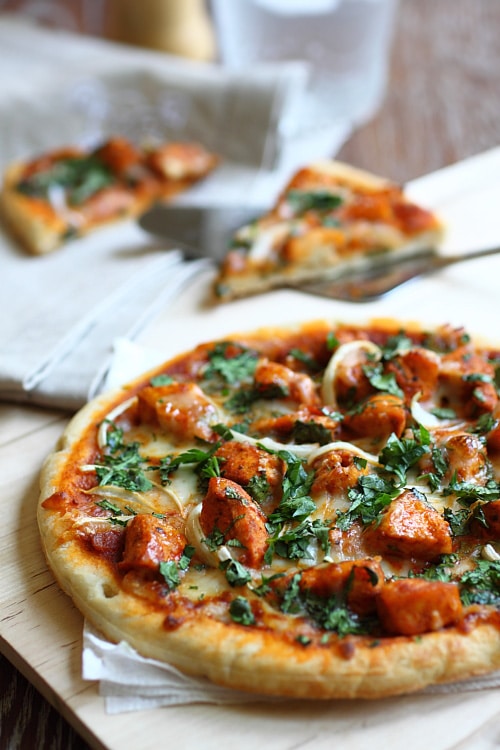 I'll be very honest. I'm quite possibly the worst baker in the whole world. I can't follow baking instructions, no patience, always too hungry and can't wait for hours to devour the baked goods, and that's why I hardly attempt to bake. But recently, I've started to have a second thought about baking, thanks to my shiny new double oven gas range from KitchenAid which inspires and motivates to learn baking every time I set my eyes on the ovens.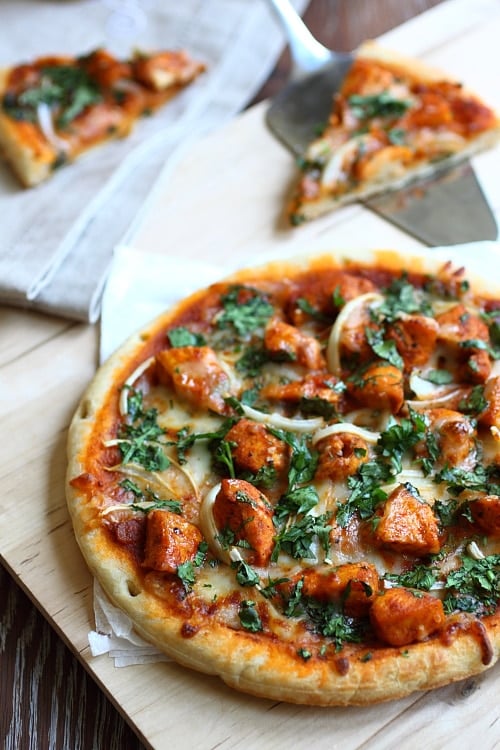 So this past week, I asked my friend A to come bake with me. We decided to make an Asian-style pizza and came up with the idea of Chicken Tikka Masala Pizza. Chicken Tikka Masala (check out the recipe by What's for Lunch Honey) is a delicious Indian recipe and makes a killer topping for the pizza. The exotic tastes of the spices and the chicken paired beautifully with the cheesy pizza. It was scrumptious and we couldn't stop eating it.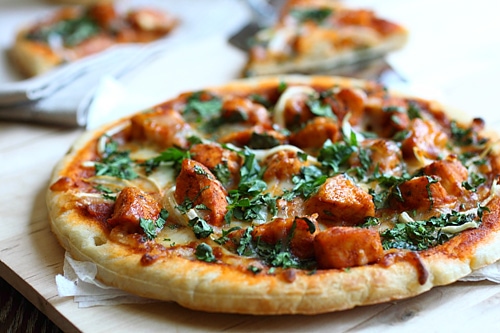 Here is my Chicken Tikka Masala Pizza recipe, using a store-bought pizza crust. The ingredients list is lengthy and the method is long, but I assure you that the end result is rewarding.