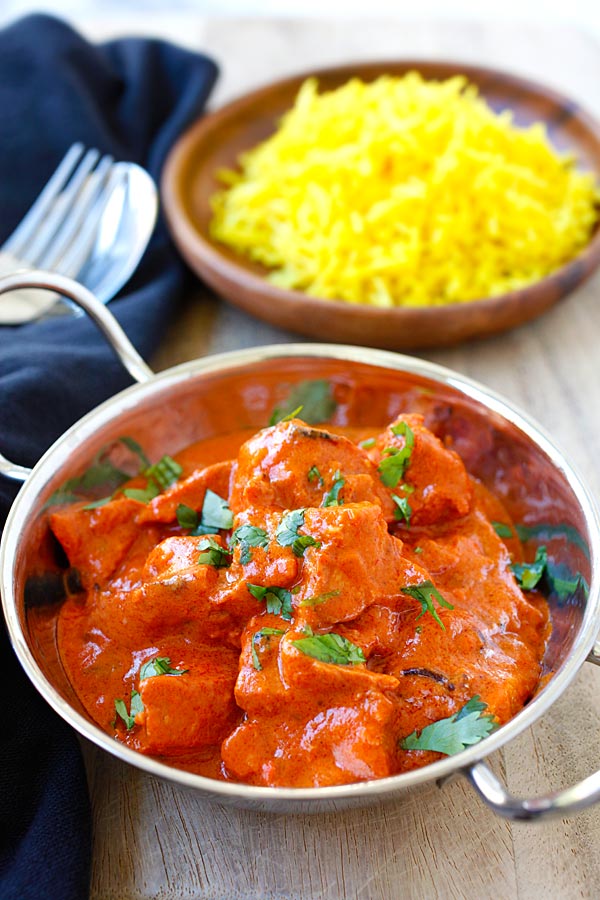 Chicken Tikka Masala
Chicken Tikka Masala – rich and creamy chicken tikka masala recipe with spicy tomato sauce. Easy and much better than Indian restaurants.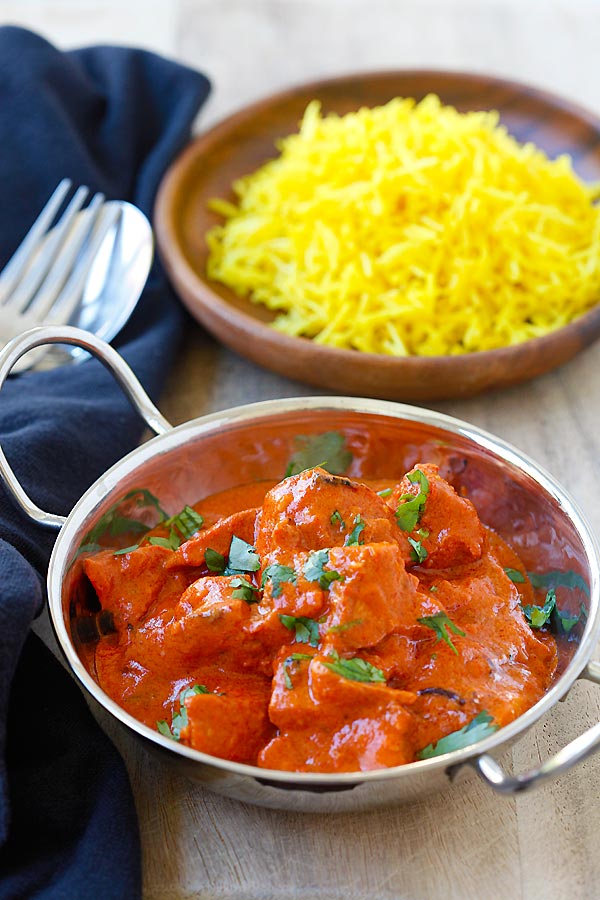 Everyone loves Indian buffet and I am no exception. One of my favorite dishes at Indian restaurant is the orange hued, creamy, rich, and delicious chicken tikka masala. I love it with naan and basmati rice.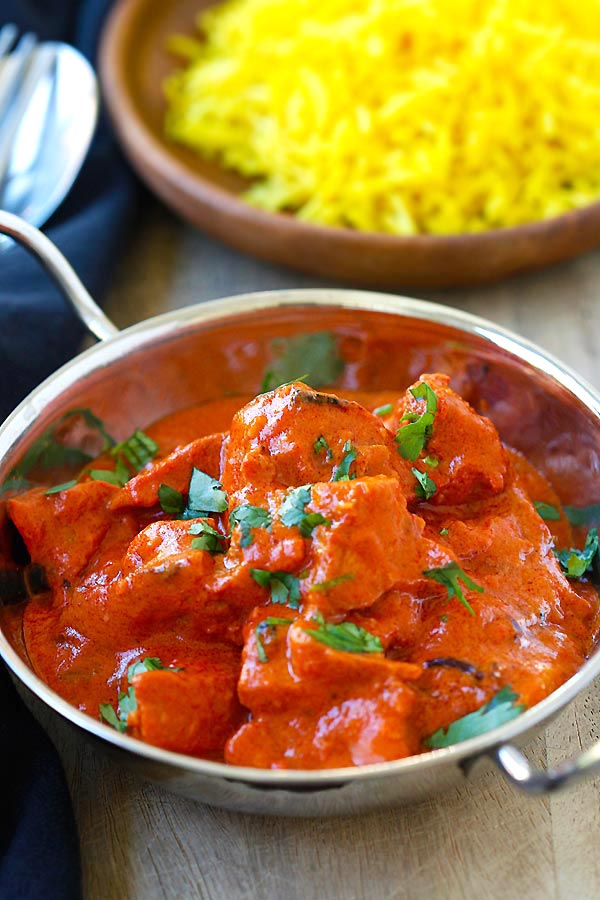 To make chicken tikka masala, first you make Tandoori chicken grilled over fire or baked in oven. To make the sauce, you use tomato paste, yogurt, spices and reduce it to a creamy consistency.
The cooking process is quite easy. Most ingredients are available at regular stores but you might need to get the garam masala (Indian spice mix) from an Asian, Indian store or online. It's well worth the effort to make homemade chicken tikka masala recipe. It's as good as your favorite Indian restaurant!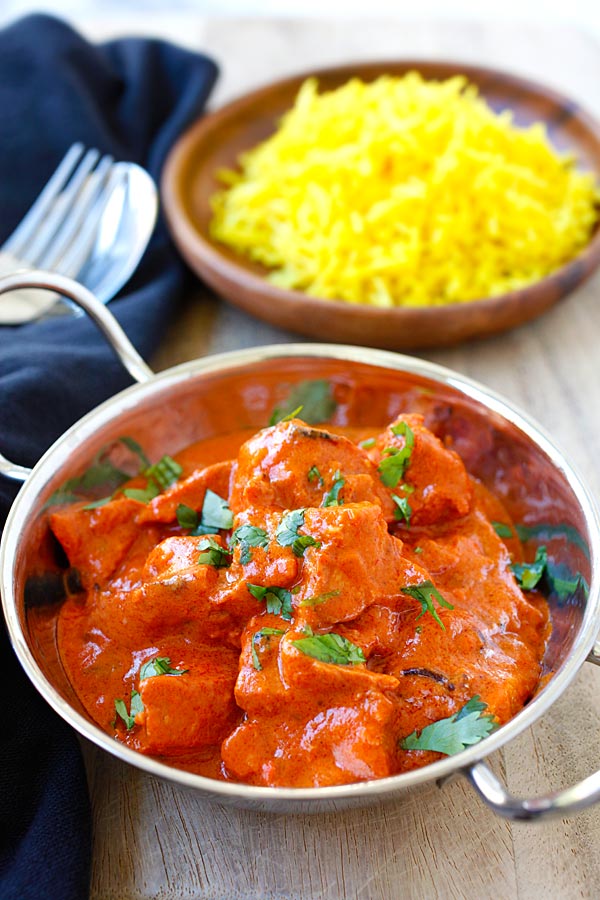 Chicken Tikka Masala Recipe
Serves 2 | Prep Time: 15 Minutes | Cook Time: 30 Minutes
l lb Tandoori Chicken
4 tablespoons butter
1 teaspoon finely minced ginger
2 teaspoons finely minced garlic
1/2 cup (120 ml) canned tomato paste
2 tablespoons chili powder
1/2 teaspoon Garam Masala
2 tablespoons ketchup
1/2 teaspoon sugar
Salt, to taste
1/2 cup (120 ml) water
4 tablespoons heavy whipping cream
2 sprigs cilantro, leaves only, roughly chopped
Method:
Cut the Tandoori Chicken (click for recipe) into bite-sized pieces. Set aside.
Heat the butter in a pan over low heat. Add the ginger, garlic, and saute for about 1-2 minutes or until aromatic. Add the tomato paste and chili powder, stir to mix well, about 30 seconds.
Add the Tandoori Chicken and Garam Masala into the pan, stir and let simmer for 10 minutes. Cover the pan with its lid.
Add the ketchup, sugar, salt, water, and simmer for another 3 minutes. Turn off the heat and add the heavy whipping cream, stir to combine well with all the ingredients in the pan. Transfer the Chicken Tikka Masala to a serving platter and garnish with the chopped cilantro leaves before serving.
Most-Pinned Recipes
Ginger Garlic Baked Chicken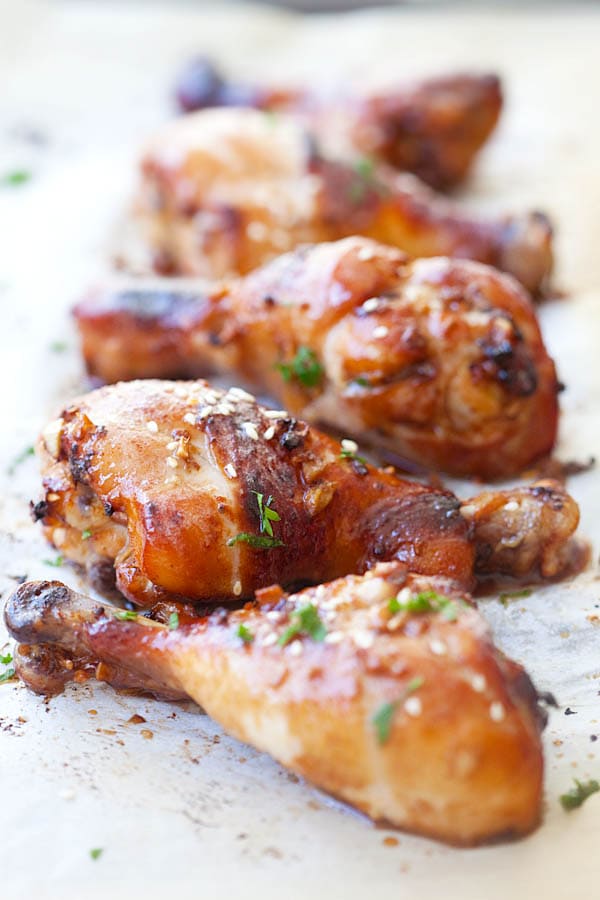 Crab Rangoon (Cream Cheese Wontons)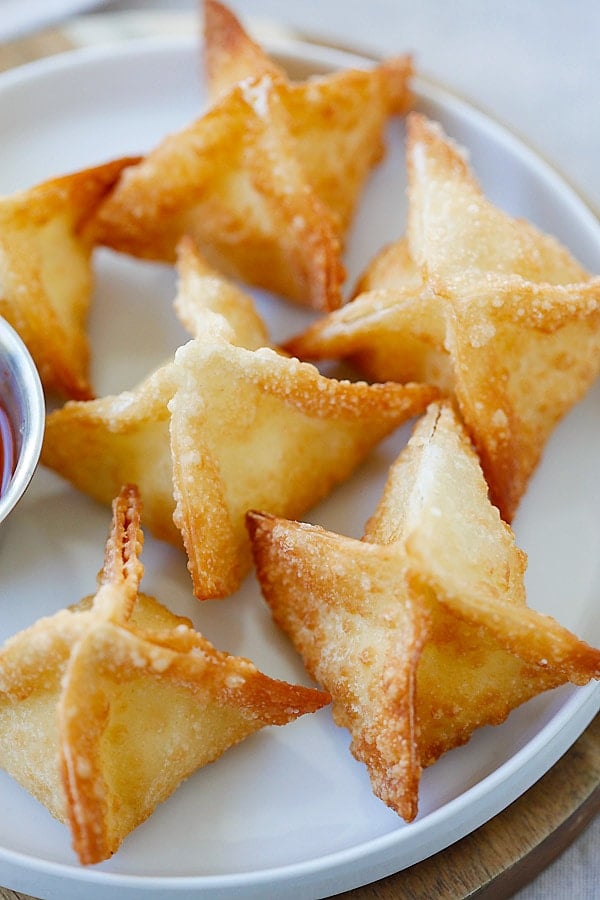 Chicken Wontons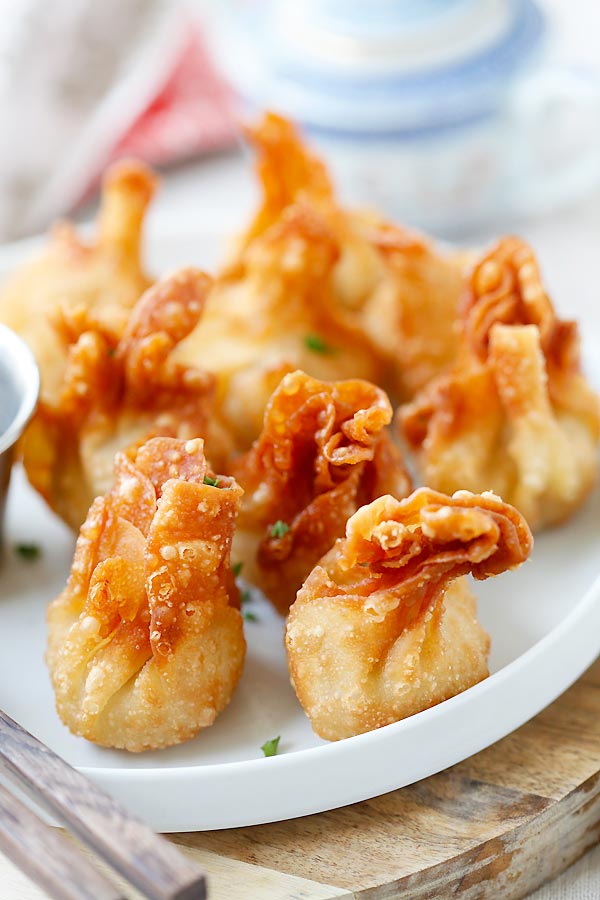 Onion Scallion Beef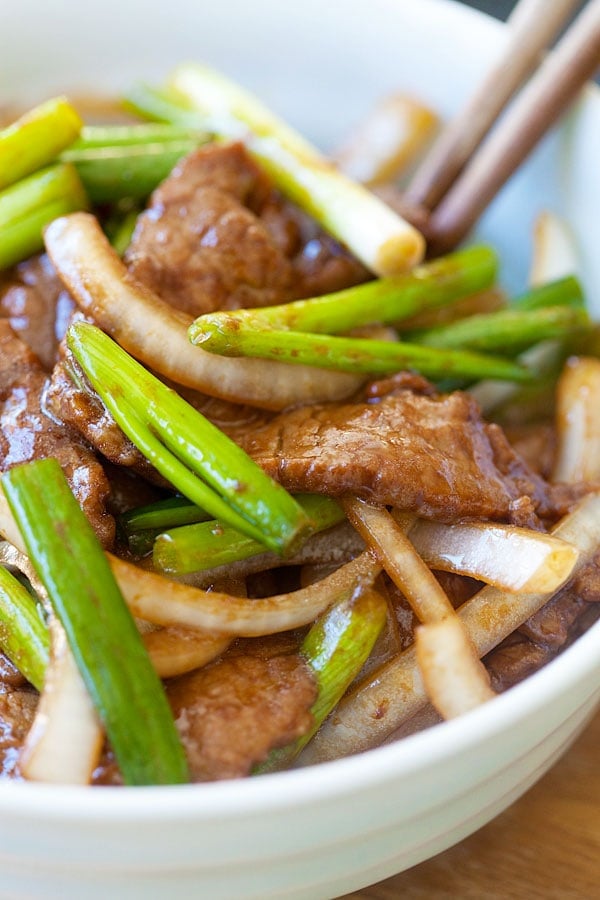 Thai Chicken Sate with Peanut Sauce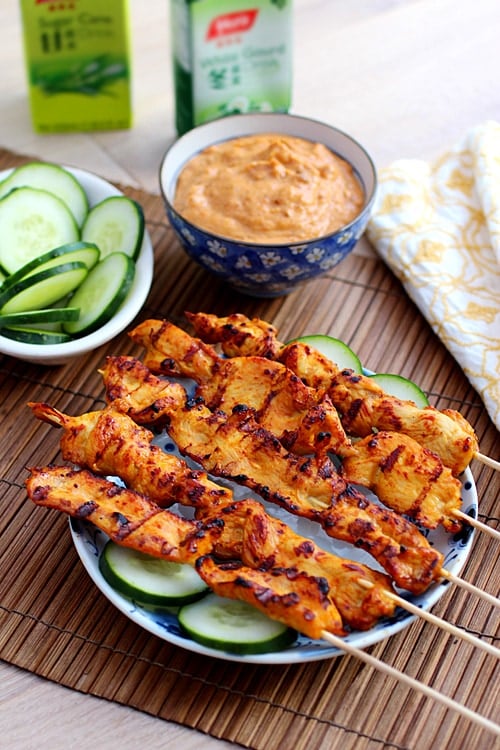 Thai Peanut Sauce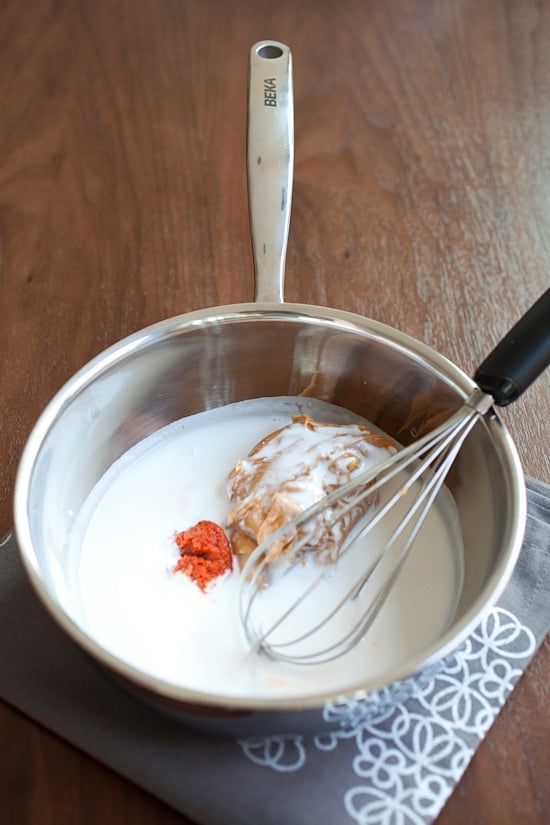 Limited Time Offer: $5.99 only. Available for download WORLDWIDE!
**Use it on Your Tablet, Mobile Phone, Desktop or Laptop**
Copyright © 2016 Rasa Malaysia. All rights reserved.