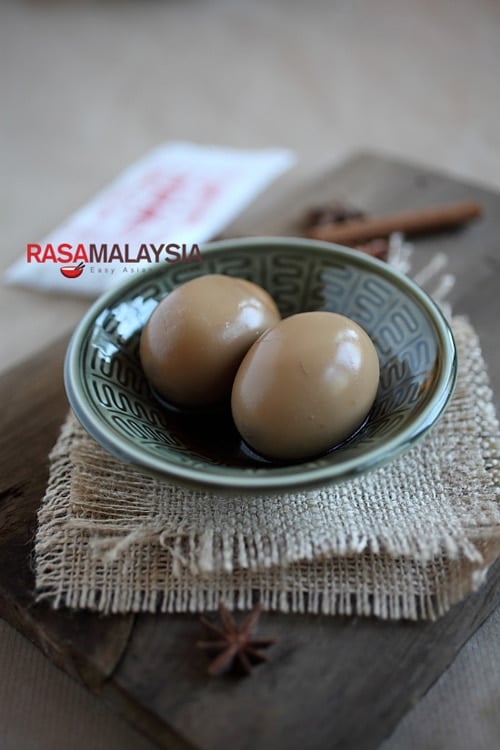 I promised you my Chinese braised soy sauce eggs recipe (滷蛋) in the Taiwanese scallion oil noodles (葱油拌面) post, so here you go. This is a super easy recipe, and the best thing is that you can save the braising soy sauce stock (滷水汁) in the fridge and re-use it again to make the eggs or even tofu (bean curd). I usually use the stock for 2-3 times before I discard it. As many Chinese cooks or chefs would tell you, the flavor of the braising stock develops as time goes by…some restaurants just keep using their stock for as long as they stay in the business (I kid you not!)…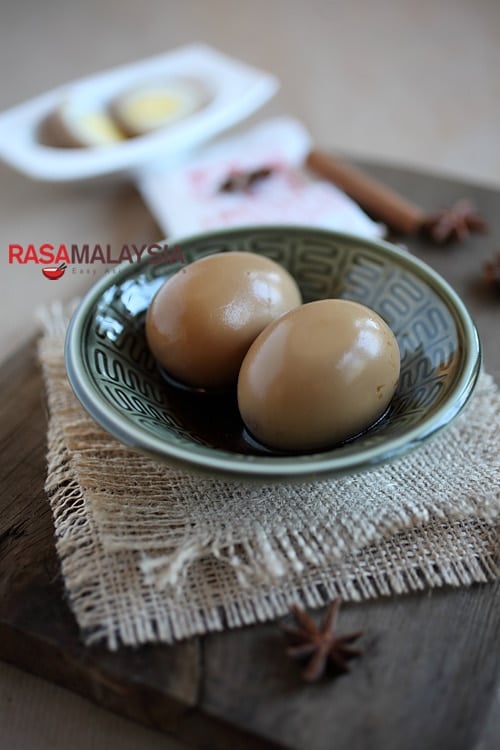 One ingredient that I like to add to my braising stock is a spice tea bag used for braising a variety of foods—chicken, pork, beef, peanuts, seaweed, tofu, etc. (You can check out the product picture here). It's available at Asian stores and they are cheap and handy. It's optional but a tea bag of the spice adds to the aroma and overall flavor. To make perfect hard-boiled eggs, please refer to this kitchen tip by Good Life Eats.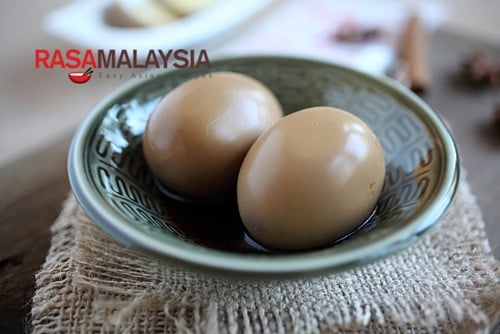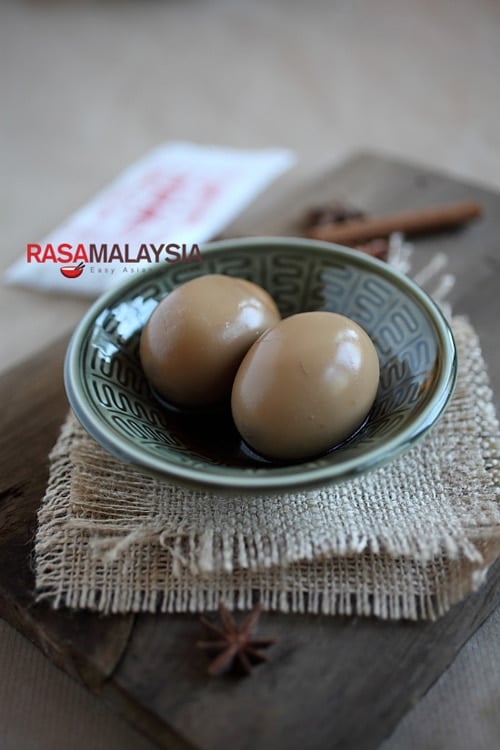 Chinese Braised Soy Sauce Eggs
Ingredients
6-12 hard-boiled eggs
4 cups water
2 – 2 1/2 tablespoons dark soy sauce
3 tablespoons soy sauce
1 1/2 tablespoons sugar
1 stick cinnamon
3 star anise
1 spiced tea bag (汉宫滷包), optional
Salt to taste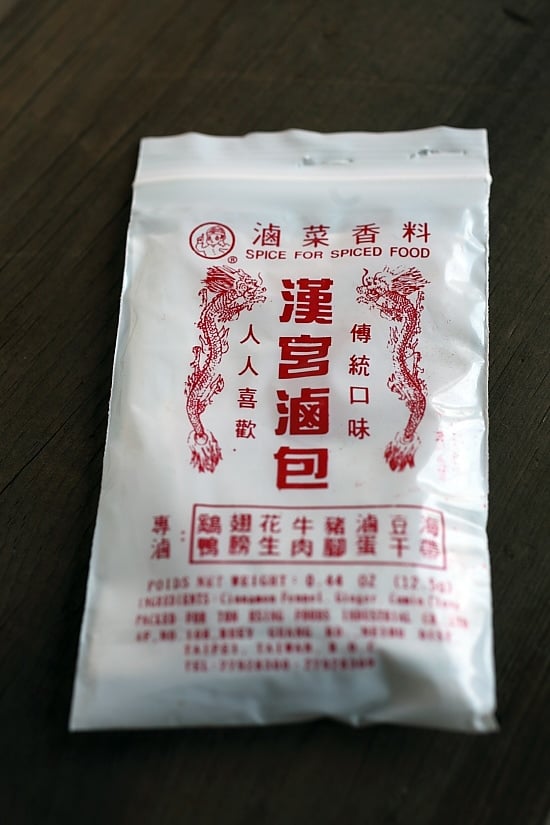 Method
Prepare the hard-boiled eggs. Peeled off the shell and set aside.
Heat up the water in a pot and bring it to boil. Add the rest of the ingredients (except the eggs) into the pot. Lower the heat to medium and boil for about 15-20 minutes, or until the stock is reduced and infused with the aroma of the star anise, cinnamon, and also the spice tea bag. Add the eggs into the stock and let steep in the stock for a few hours, you can lower the heat to simmer if you like. For the best result, leave the eggs in the braising stock  overnight to further develop the flavor.
Cook's Note:
Dark soy sauce doesn't have much flavor, it's used to add color to the food. The amount you use depends how dark you want your eggs to be. I like it darker.
Most-Pinned Recipes
Ginger Garlic Baked Chicken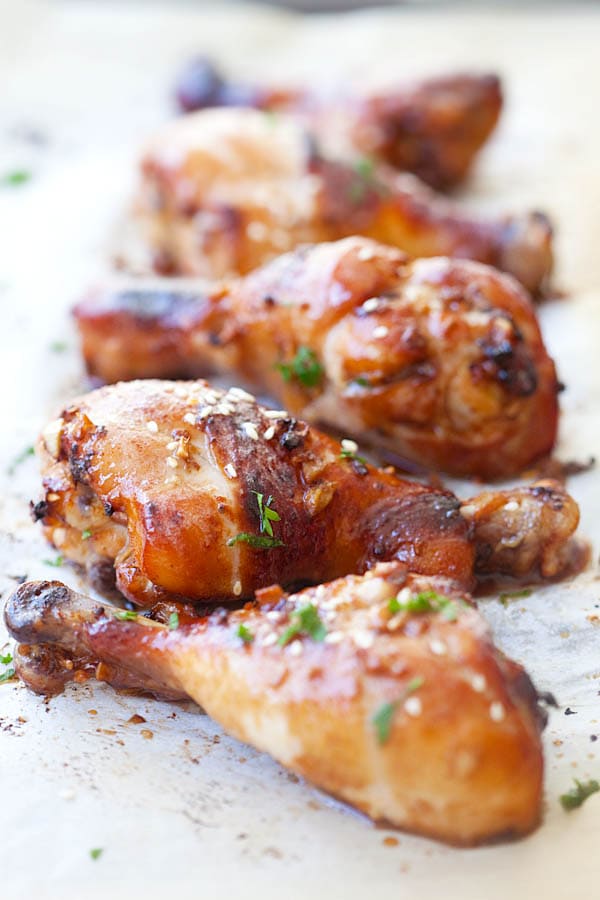 Crab Rangoon (Cream Cheese Wontons)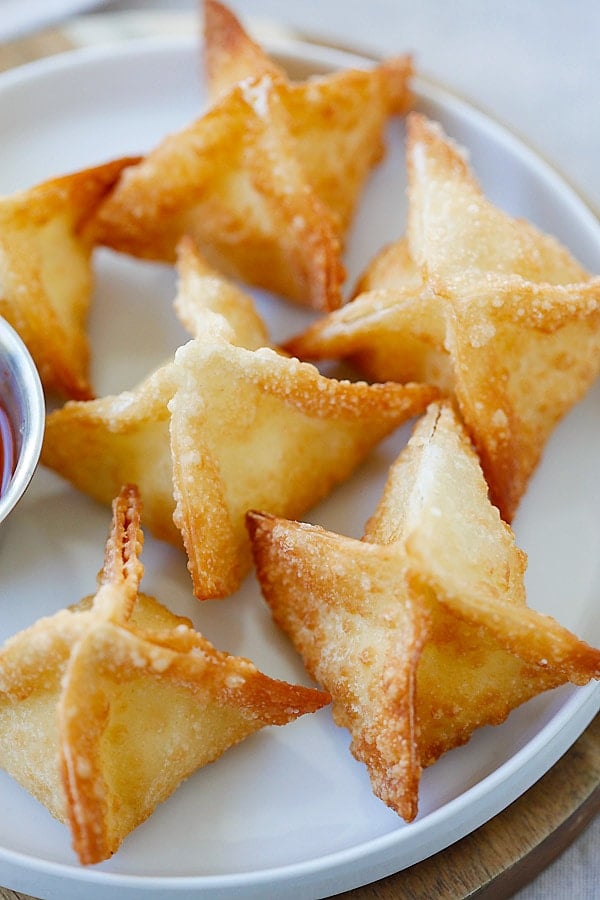 Chicken Wontons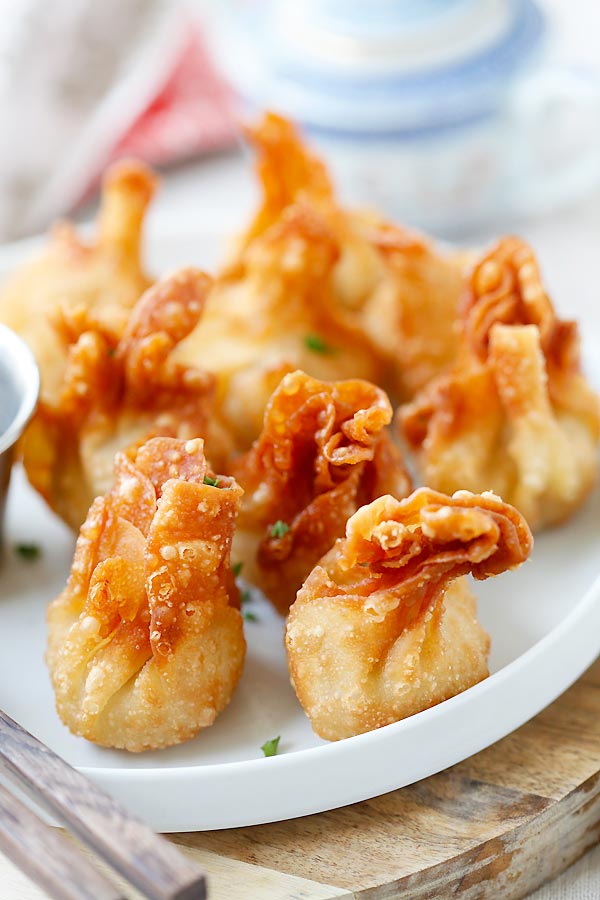 Onion Scallion Beef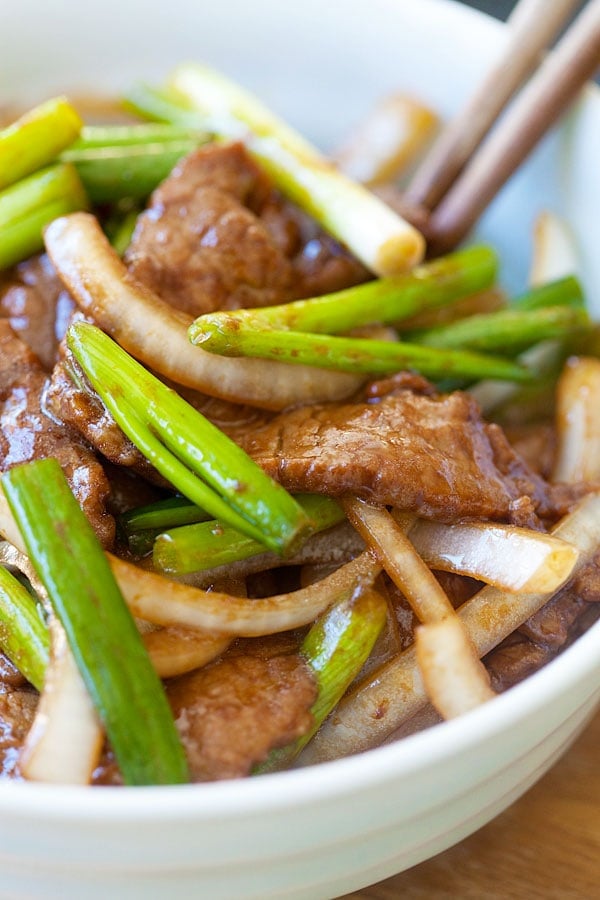 Thai Chicken Sate with Peanut Sauce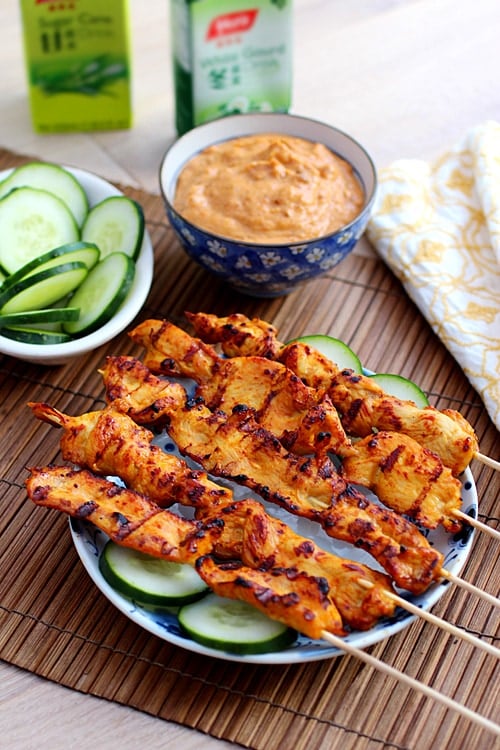 Thai Peanut Sauce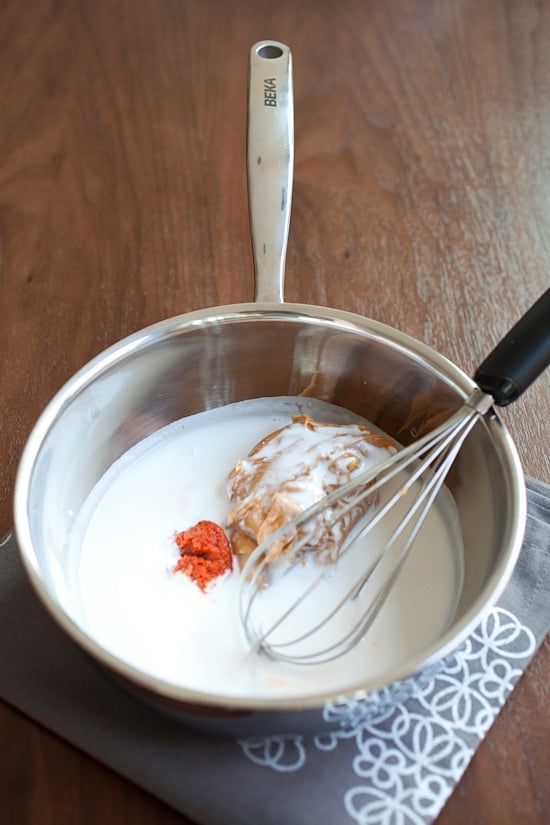 Limited Time Offer: $5.99 only. Available for download WORLDWIDE!
**Use it on Your Tablet, Mobile Phone, Desktop or Laptop**
Copyright © 2016 Rasa Malaysia. All rights reserved.