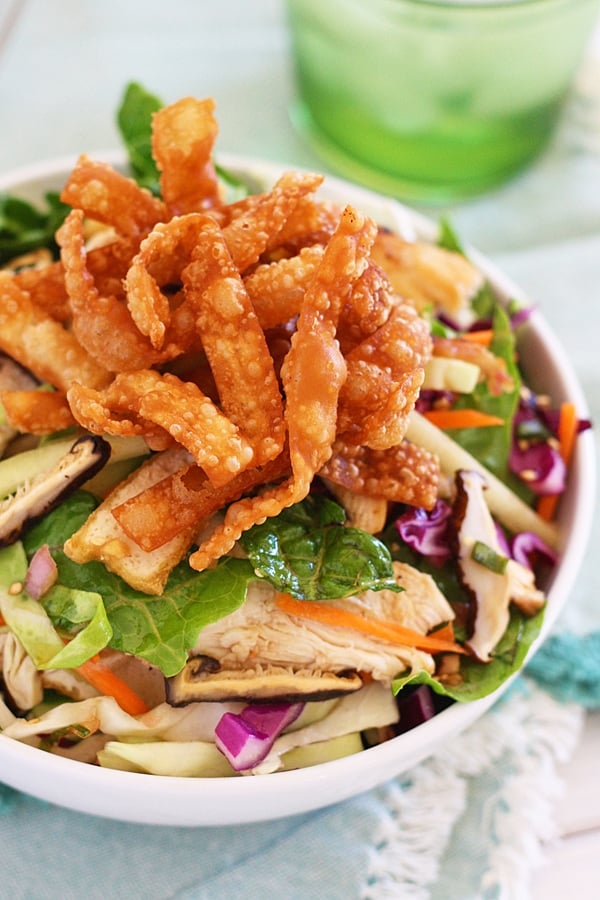 Chinese Chicken Salad
A chicken salad recipe that is healthy and so easy to make. It tastes so good you'll want to eat this Chinese chicken salad every day.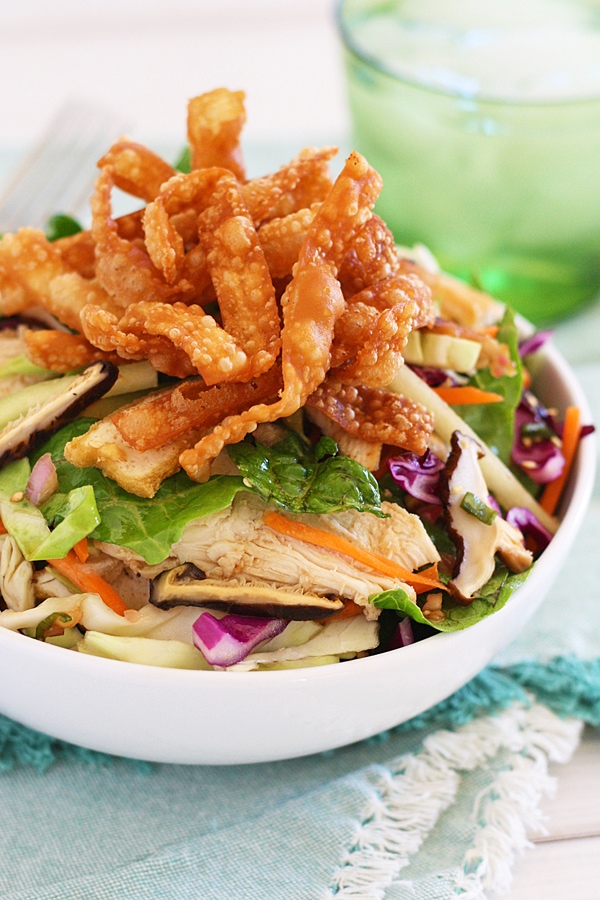 Just like its cousin the fortune cookie, the Chinese Chicken Salad did not originate from China and is certainly not a part of authentic Chinese cuisine. Even the Chinese term for salad (沙拉 pronounced sha la) is derived from the pronunciation of the English word. So what is it that makes the Chinese Chicken Salad Chinese? The ingredients, of course!
Ingredients commonly found in Chinese cooking like soy sauce, sesame oil, and ginger and toasted sesame seeds are used to make the dressing. Popular toppings for the Chinese Chicken Salad include crispy noodles, fried wonton skin strips, chinese mushroom, mandarin orange, grilled tofu and almonds. But of course you can mix and match these according to your preference. The end result is a light and healthy salad perfect especially to complement a heavy meal.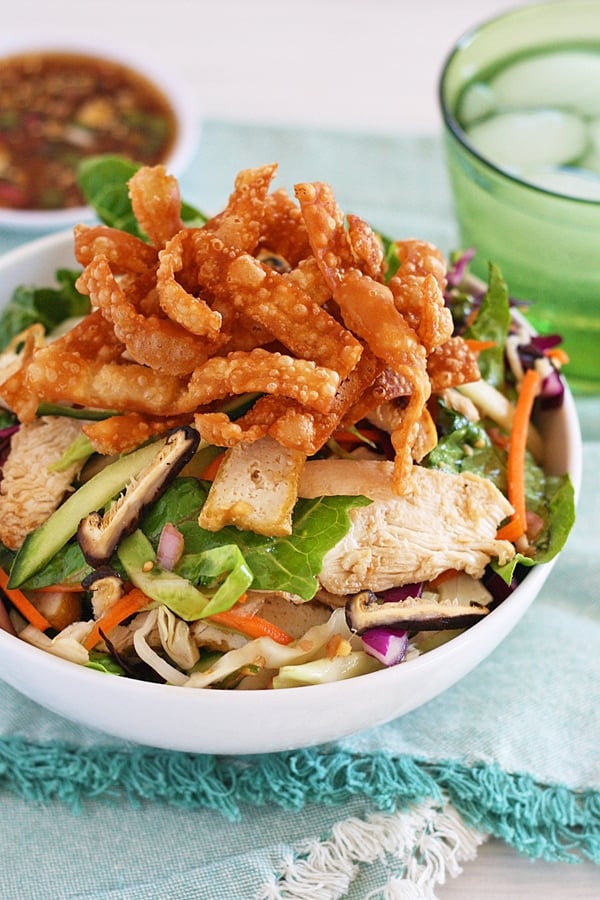 This classic east meets west salad can be found at classy joints like Wolfgang Puck's or Madam Wu's but why pay through the nose for a dish so simple you can toss up as much as you want in the comfort of your own kitchen, especially since the dressing is vinaigrette-based and can keep longer in the fridge than mayonnaise-based dressings.