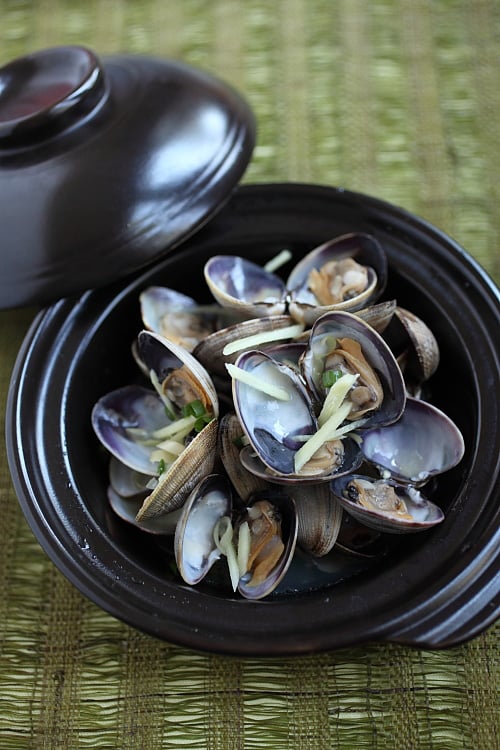 If you are a regular reader of Rasa Malaysia, you should know by now that I looooove seafood, especially clams. Previously, I have written about these little creatures here and here.
While I like most of my foods with layers upon layers of complicated flavors or explosively spicy, sometimes I like things simple but intoxicating, such as the Drunken Clams dish above. Drenched in Chinese cooking wine, these Manila Clams were bursting with natural sweetness of shellfish and oozed the rich aroma and fragrance of wine.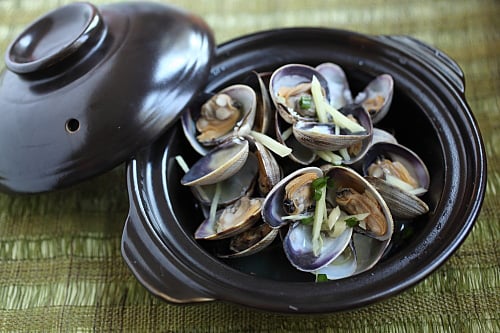 Now, I need to explain the cooking technique generally referred to as "Drunken / 醉." By "Drunken," it didn't mean that I "fed" these clams with copious amount of booze (no, it's not like Kobe beef!)–"Drunken" is a popular Chinese cooking technique where the main ingredient is steeped in generous amount of wine during the cooking process.
I used Manila Clams for this dish; as you can see, they were big, fleshy, and absolutely succulent. This is what I call 下酒菜, meaning a dish that goes very well with alcohol. Put simply, it's a recipe for good times.
So, make sure you have Drunken Clams for your next late night get-together or casual hangout. And don't forget that keg of cold beer plus a game or two of Poker.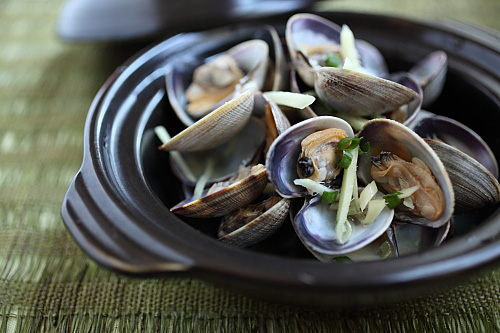 Recipe: Drunken Clam (Manila Clams with Chinese Cooking Wine)
Ingredients:
1 lb of Manila Clams
2 inches of fresh ginger (cut into thin strips)
2 stalks of scallion (julienned)
1 cup (or 2 cups) of Chinese cooking wine (rice wine or Shaoxing wine preferred)
Salt to taste
A dash of white pepper powder
A dash of sesame oil
Method:
Heat up a claypot or wok with some oil. Stir fry the fresh ginger until they turn light brown. Add in the clams, Chinese cooking oil and cover the claypot or wok for 3 minutes. Open the cover, add in the scallions and have a quick stir. Then, add in a dash of sesame oil, white pepper powder, and salt to taste. Cover the claypot or wok for another 1 or 2 minutes or until all shells are opened. Serve hot.
Cook's Notes:
If you like your dish extra intoxicating and your clams really drunken, go ahead and use 2 cups of cooking wine!
To make the clams even better, add in a teaspoon of Japanese Mirin (sweet seasoning cooking sake).
Most-Pinned Recipes
Ginger Garlic Baked Chicken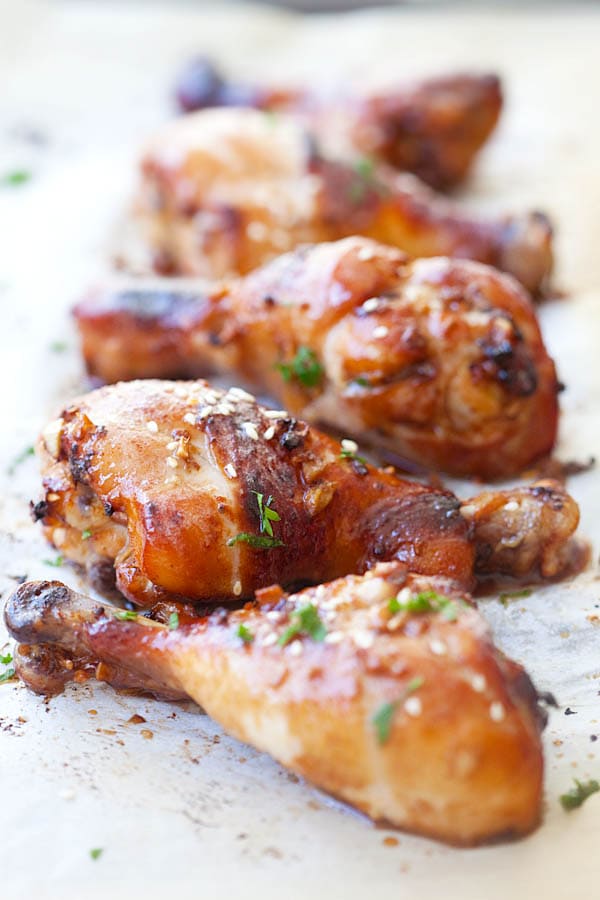 Crab Rangoon (Cream Cheese Wontons)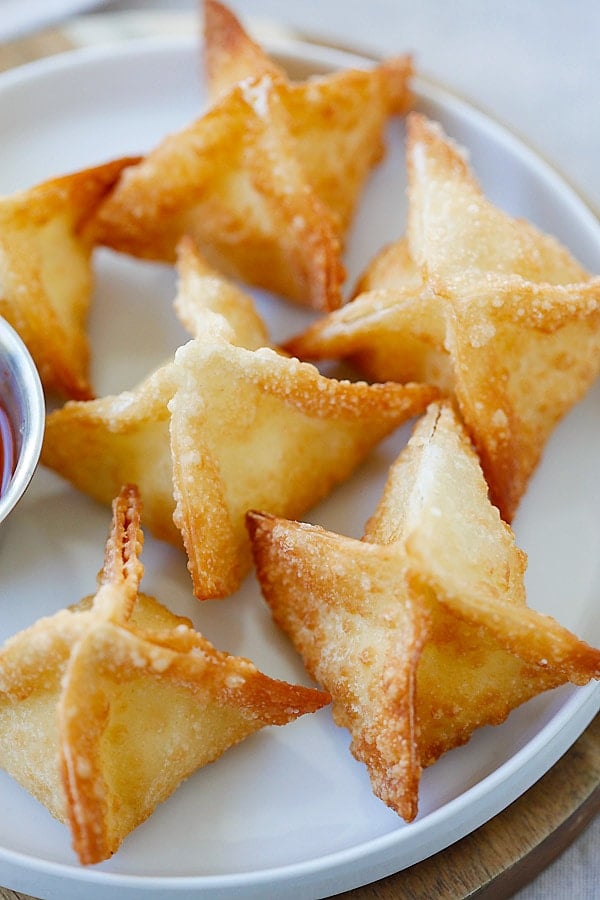 Chicken Wontons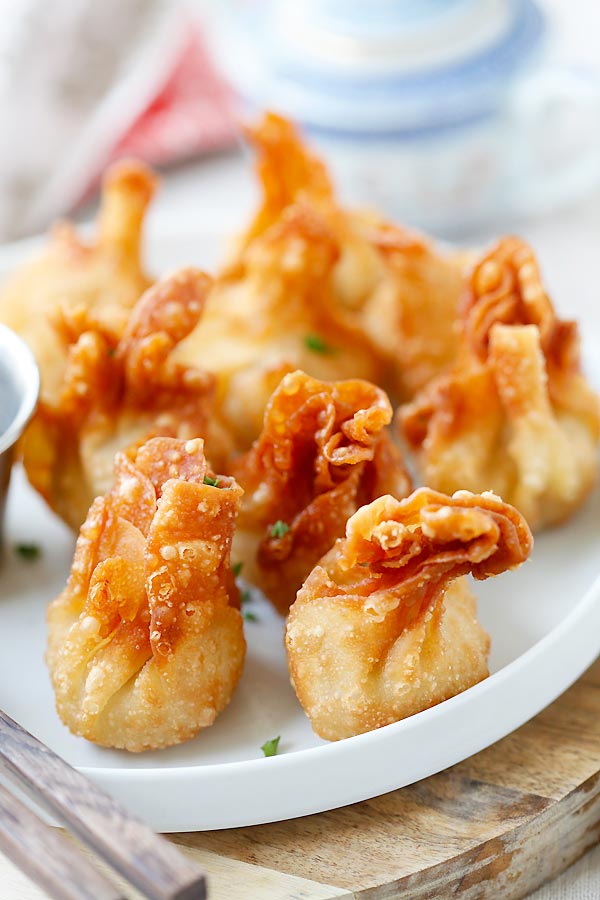 Onion Scallion Beef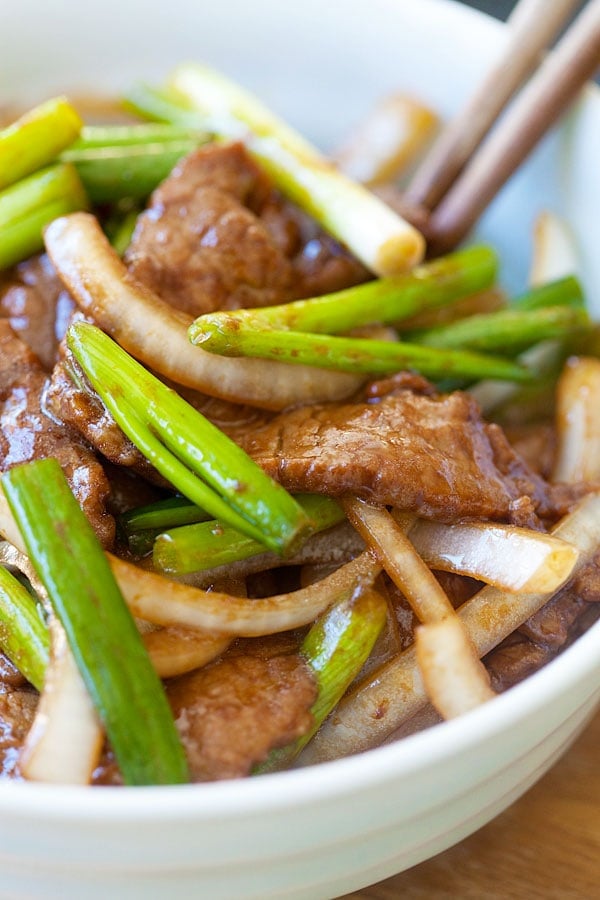 Thai Chicken Sate with Peanut Sauce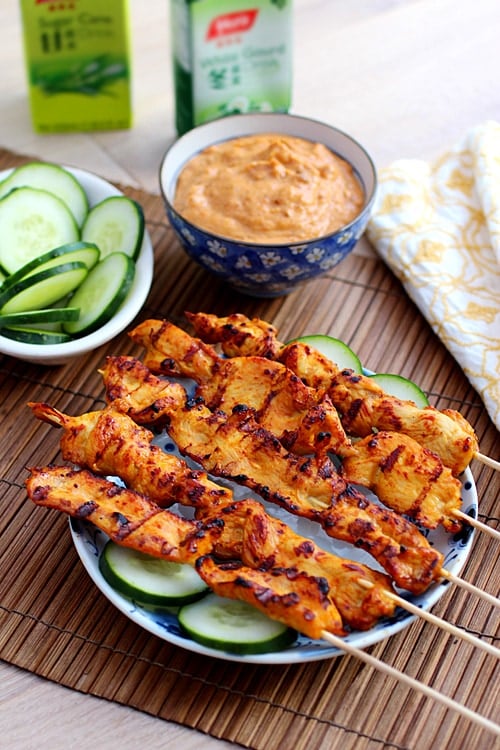 Thai Peanut Sauce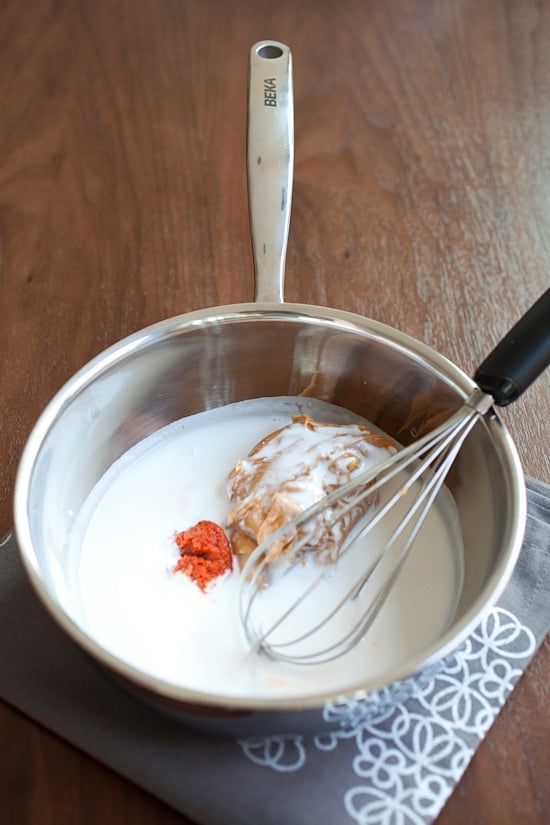 Limited Time Offer: $5.99 only. Available for download WORLDWIDE!
**Use it on Your Tablet, Mobile Phone, Desktop or Laptop**
Copyright © 2016 Rasa Malaysia. All rights reserved.