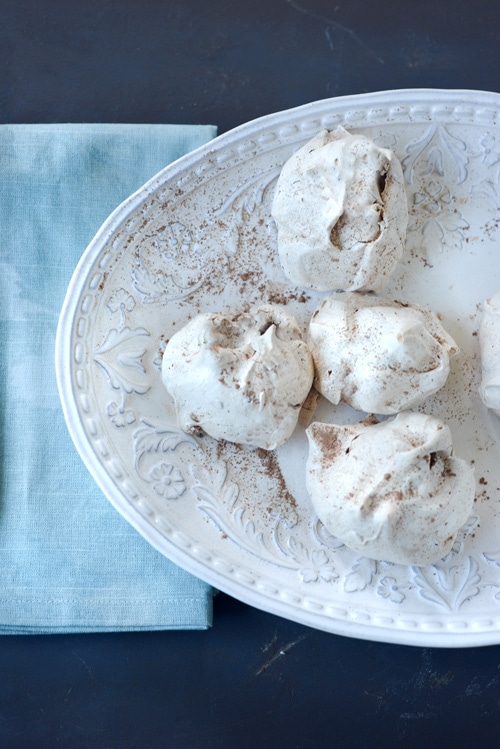 I am thrilled to be a part of KitchenAid Cook for the Cure campaign to celebrate this year's Mother's Day, which falls on May 12th. More than a decade after introducing its first pink product to help raise funds and awareness for the fight against breast cancer, KitchenAid is celebrating a major milestone: more than $9 million raised to date through its Cook for the Cure® program benefiting Susan G. Komen for the Cure. And in 2013, KitchenAid will donate $450,000 or more to Susan G. Komen® through the Cook for the Cure® program to support the fight against breast cancer.
This year, I have decided to attempt a cookie recipe that is sure to bring the sweetest smile on your mother's face—chocolate chip meringue cookies. Perhaps it's the white exterior, and its airy, pure and light texture, meringue cookie just screams love and endearment to me…I couldn't think of a better recipe for the upcoming Mother's Day.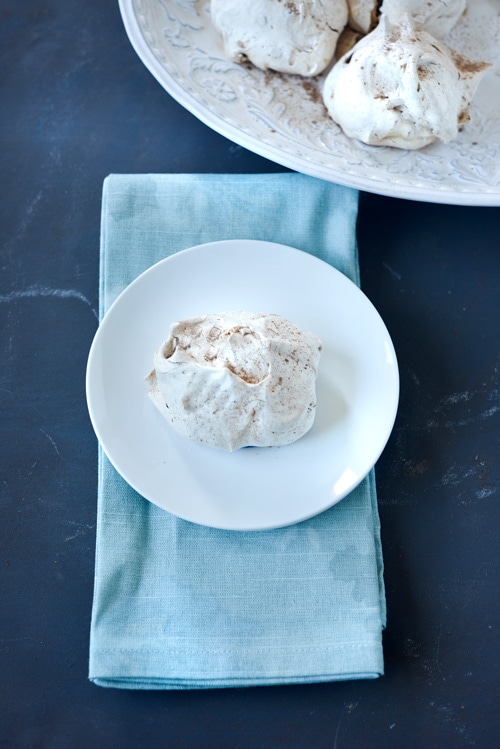 I had thought of adding some pink color to the meringue cookies but I finally settled with chocolate chips. How can we do without chocolate on the special Mother's Day? I just simply loved the creation, and I hope you get to try this chocolate chip meringue cookie recipe and make a big batch for your mother, grandmother, or for yourself. Now that I am a mother, I know that every mother deserves a very special gift this year, and a very special recipe to brighten up the day, because we are worth it!
If you are still shopping for a gift for Mother's Day, do check out the exciting Pink products on KitchenAid. In addition to its highly popular collection of products offered in soft pink and Raspberry Ice, KitchenAid is now offering a new suite of countertop appliances in a new shade, Cranberry. The suite of appliances includes a 5-qt. Artisan® Series Stand Mixer model ($429.99), a 3.5-cup food chopper ($49.99), 2-speed hand blender ($49.99), 5-speed hand mixer ($49.99) and blade coffee grinder ($49.99). This eye-catching, bright shade of pink joins a wide selection of pink kitchen essentials and gadgets that celebrate the cause, from pink silicone spatulas and mixing bowls to pink blenders and food choppers.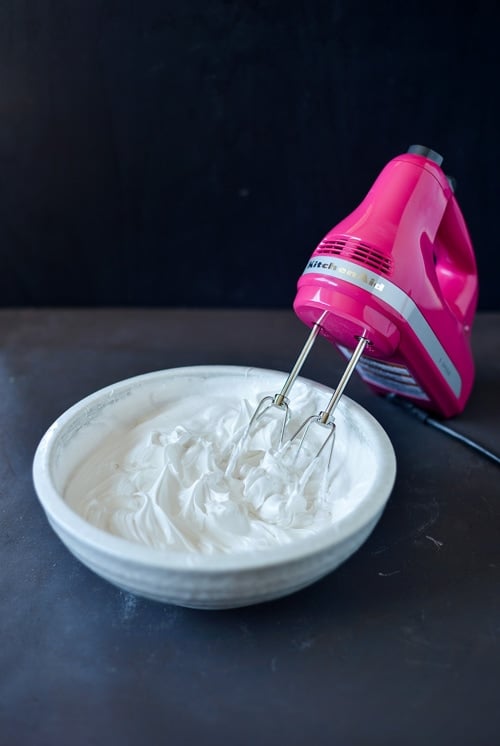 If you are interested to participate in the Cook for the Cure campaign this year, please check out the "1,000 Cooks for the Cure: Parties with a Purpose"  program below:
1,000 Cooks for the Cure:  Parties with a Purpose
As part of the program's year-round "do-it-yourself" fundraising initiative, cooks will once again be invited to participate in 1,000 Cooks for the Cure, taking place in July in homes and offices across the country. The idea is for participants to host any kind of event, from a Friday office or dessert party to a weekend barbecue or potluck dinner, to raise funds for the cause.
"Instead of flowers or other gifts, hosts encourage their friends and family to bring their checkbooks and make a donation," notes Robinson. "It's a simple way to raise funds while enjoying good food and good company."
Those interested in hosting a party will be encouraged to visit CookfortheCure.com to register and obtain a unique host identification number. Registered hosts will be given access to an information kit that includes party ideas, recipes and donation gathering information. To help  hosts connect with guests and others planning parties, KitchenAid will feature 1,000 Cooks for the Cure as an event on its Facebook Page and provide updates via Twitter in the days leading up to the event.