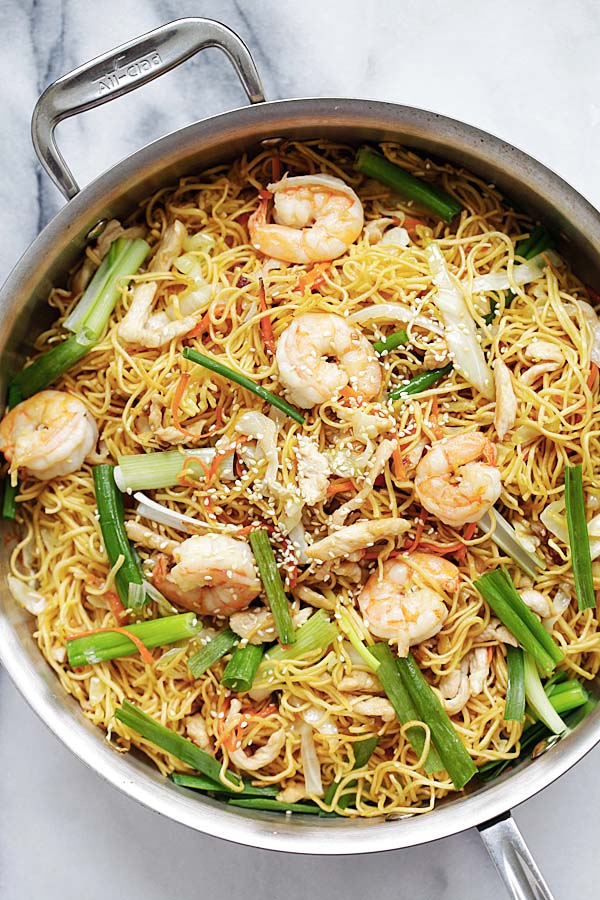 Chow Mein
Chow Mein – quick, delicious and healthy Chinese noodles recipe that is much better than takeout. Learn how to make chow mein at home.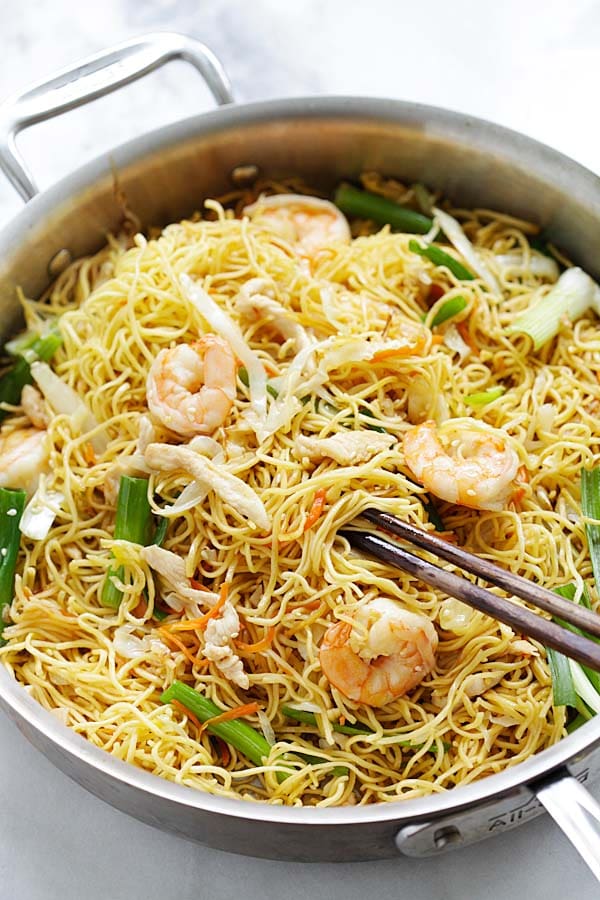 Chinese invented the noodles and changed the way we eat, that's not an overstatement. As a Chinese, noodles and rice are something I can't do without. I use Chinese noodles a lot in everyday cooking and can't even begin to think how my culinary experiences would have been, if noodles were never invented. Chinese noodles are versatile and there are so many ways to prepare them: stir-fry, pan-fry, boil, blanch, soup, gravy, or dry. I could never get bored of noodles. It's one of the easiest foods to prepare at home, and the end results are always satisfying.
One of the most popular Chinese noodles in the US is Chow Mein or literally "fried noodles" in Cantonese dialect. Chow mein is also a favorite Chinese take-out item. Some shredded vegetables, some protein—either chicken, pork, beef, seafood, or combination—and you will have a perfect noodle dish that is cheap, filling, and gratifying.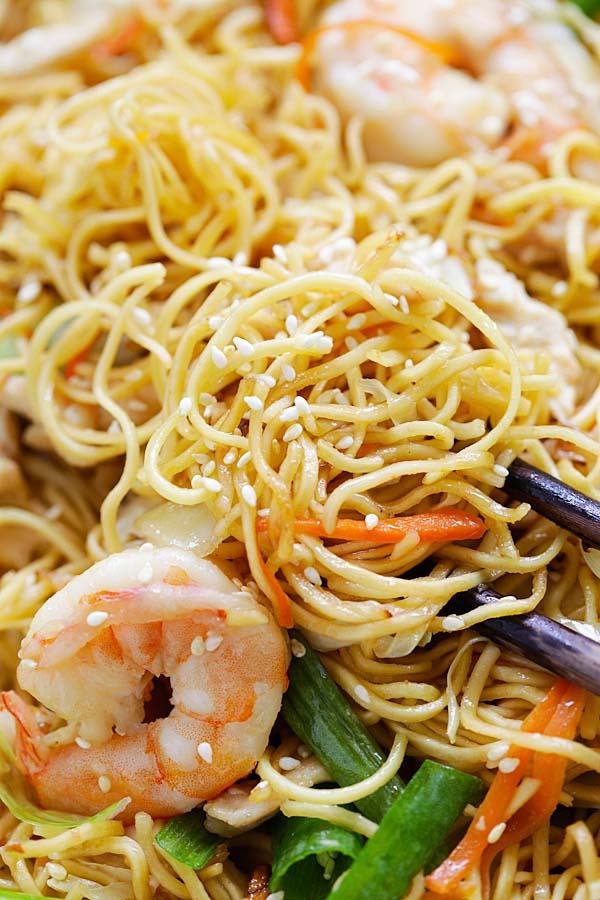 Making chow mein or any Chinese noodles at home doesn't have to be complicated, if you know which noodles to buy. I have to say that the varieties of Chinese noodles available in the market are rather overwhelming; however, if you narrow down your selection, things would get a lot easier—and manageable. So, let's start with chow mein, which is also the name used for fresh noodles. There are two kinds of chow mein sold at the market: 1) steamed chow mein and 2) pan-fried chow mein. They are practically the same Chinese noodles, but the latter tends to be dryer and hence it's for pan-fried purposes. I prefer steamed chow mein.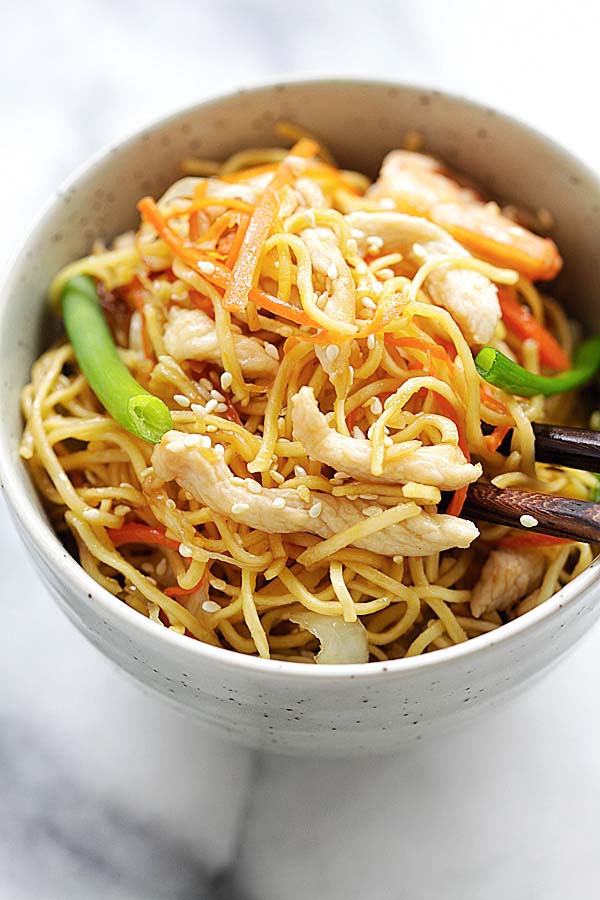 Try my chow mein recipe and I bet you will become a Chinese noodles expert in no time. You might also like my sesame noodles recipe.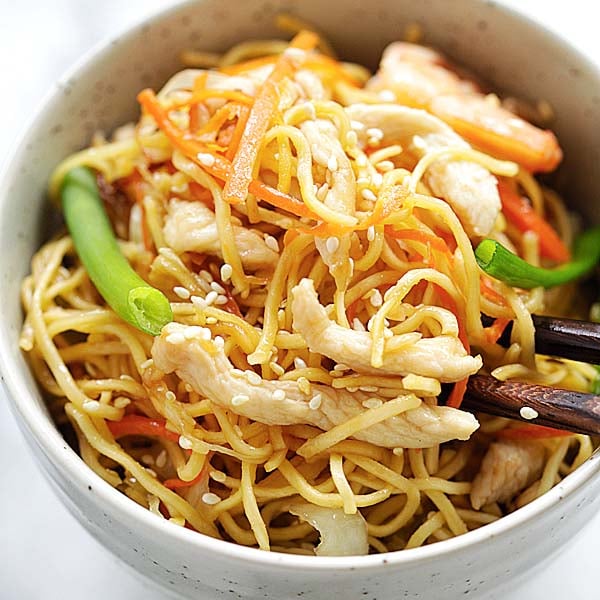 Rate This
Recipe Name
Chow Mein (Chinese Noodles)
Preparation Time
Cook Time
Total Time
Average Rating

Based on 30 Review(s)