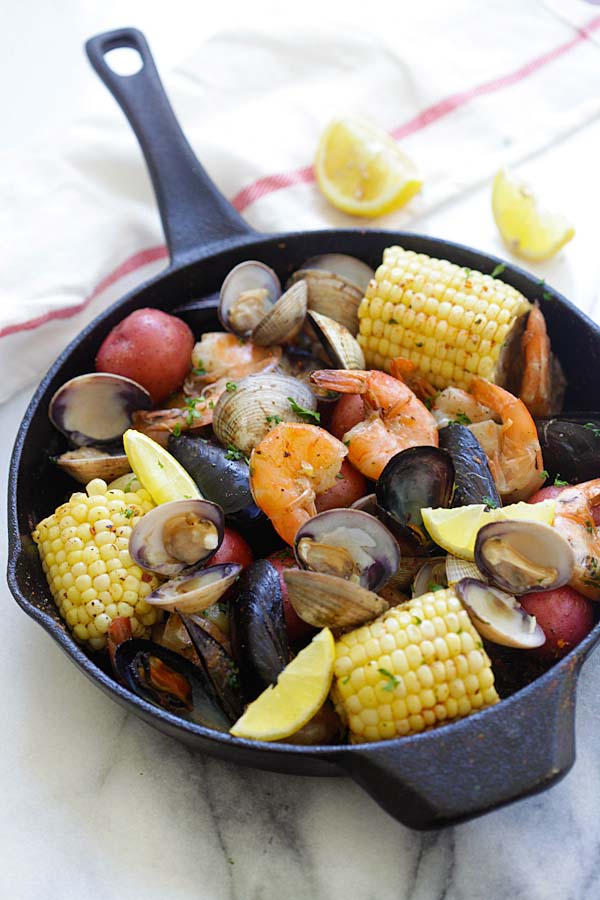 Easy Clambake
Clambake – the easiest and no-fuss clambake recipe ever, cooked on a stovetop with a skillet. Fresh, delicious and perfect for summer!
Origally published on August 30, 2012. Updated with new recipe and photos.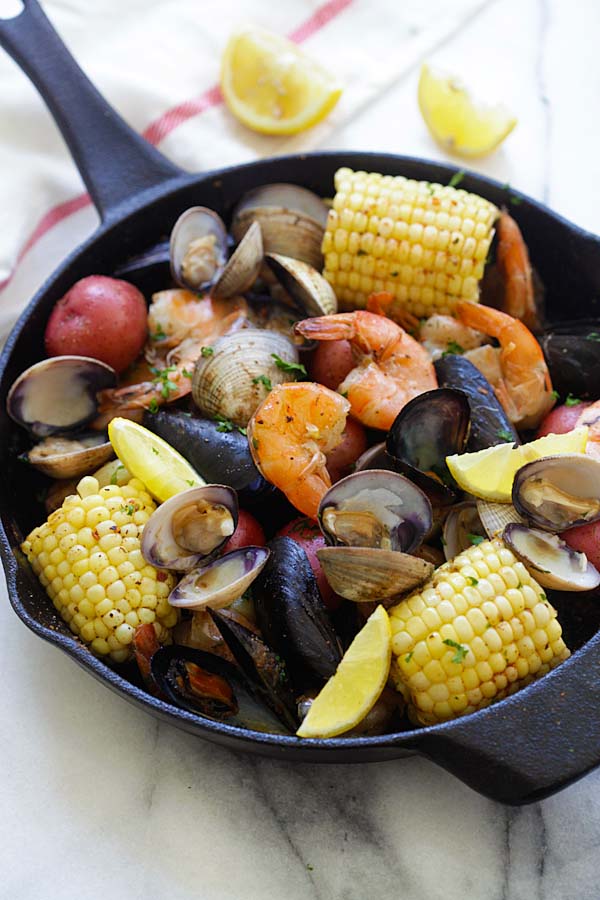 Clambake is an all-American seafood dish for summer. A traditional clambake is a major affair at the beach that involves a bonfire, heated rocks, seaweed and a large wet tarpaulin to steam the ingredients. This easy clambake recipe is no-fuss, fast and simple, using a skillet and cooked on a stovetop!
The best part about my easy clambake is the common and easy-to-get ingredients: shrimp, clams, mussels, corns and potatoes. If you like, you can certainly throw in a lobster, smoked sausages and seaweed. My version is purely shellfish.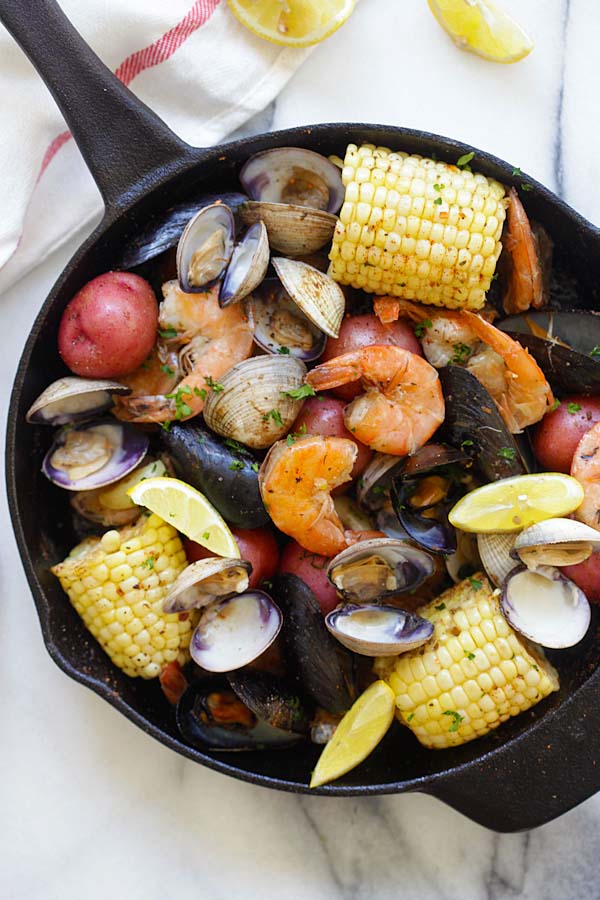 To me, the best part about clambake is the savory, briny and delicious broth. Sop it up with bread and dip the fresh cooked shellfish in melted butter. It's utterly satisfying to have clambake with your friends and family; it's a smashing dish during summertime. Enjoy!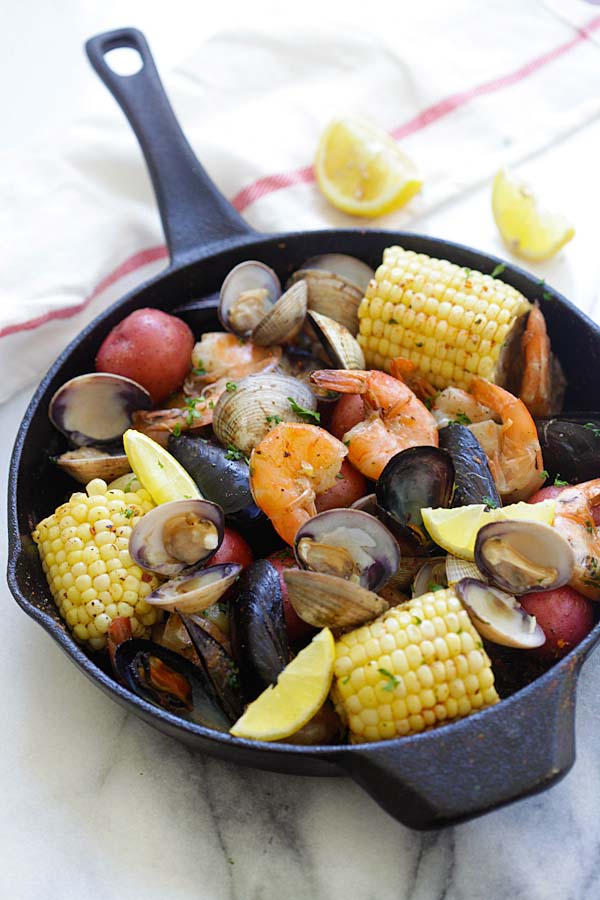 Easy Clambake Recipe
Serves 3 | Prep Time: 15 Minutes | Cook Time: 10 Minutes
Ingredients:
1/2 stick butter, melted
6 cloves garlic
1/2 lb shell-on and deveined shrimp
1/2 lb clams
1/2 lb mussels, scrubbed an bearded
8 oz small red potatoes
1 ear fresh corn, shucked and cut into 4 pieces
1/4 cup beer or white wine
1 tablespoon Cajun seasoning
3 dashes ground black pepper
1 teaspoon chopped parsley
Melted butter, for dipping
Lemon wedges
Method:
Par-boil the potatoes and corns until they are cooked. Drained and set aside.
Heat up a cast-iron skillet on stovetop. Add the melted butter and saute the garlic. Add the shrimp, clams, mussels, red potatoes and corns. Add the beer or white wine, Cajun seasoning and ground black pepper. Turn the heat to low, cover the skillet and cook for about 10 minutes, or until all the shellfish are cooked. Add the parsley, stir to combine well. Serve the clambake immediately with melted butter and lemon wedges.
Most-Pinned Recipes
Chili Lime Chicken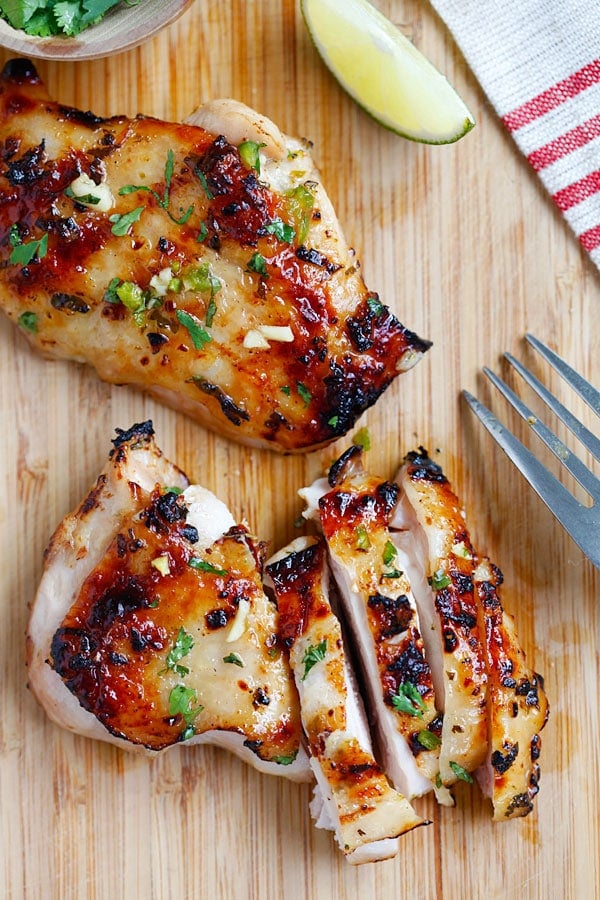 Parmesan Baked Chicken Nuggets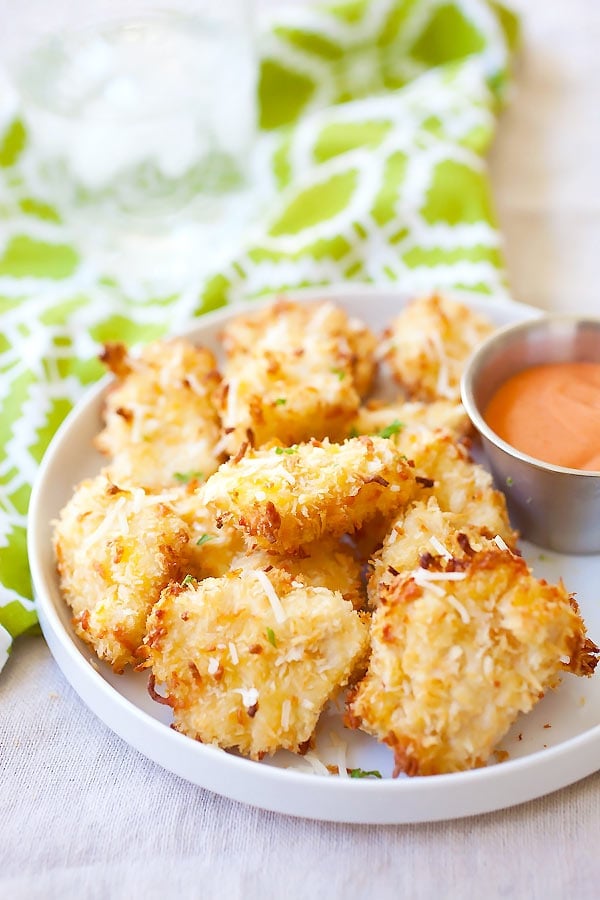 Garlic Herb Cheese Bombs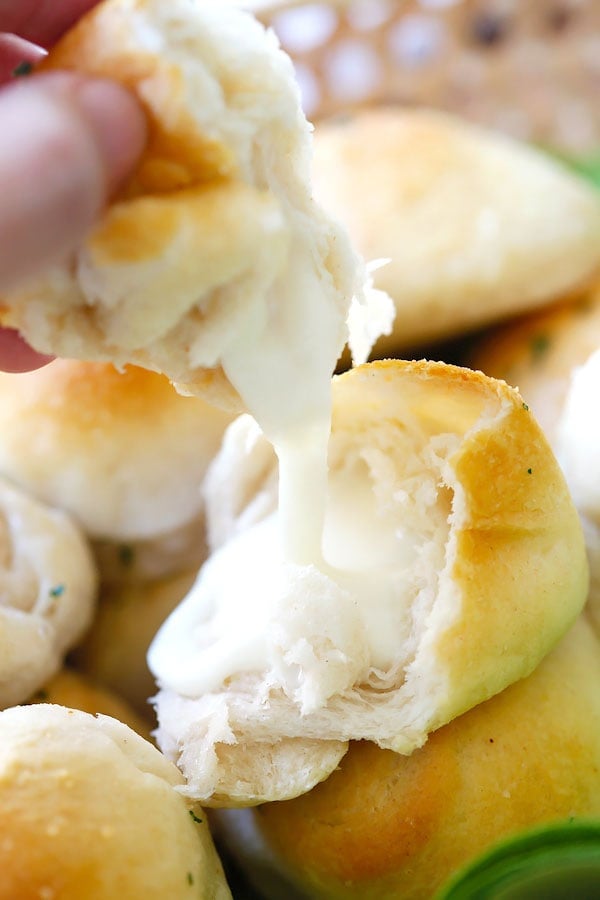 Cilantro Lime Chicken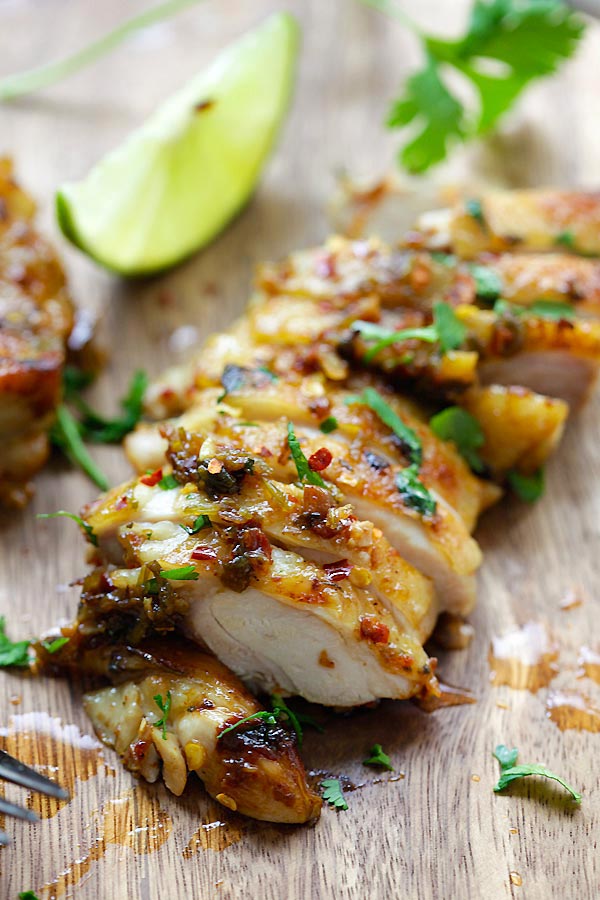 Parmesan Garlic Noodles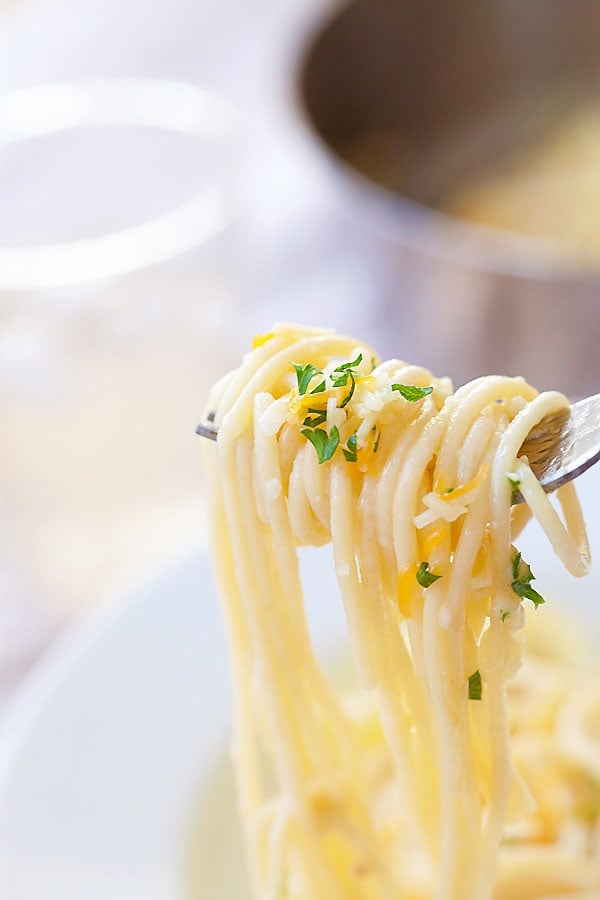 Garlic Herb Roasted Potatoes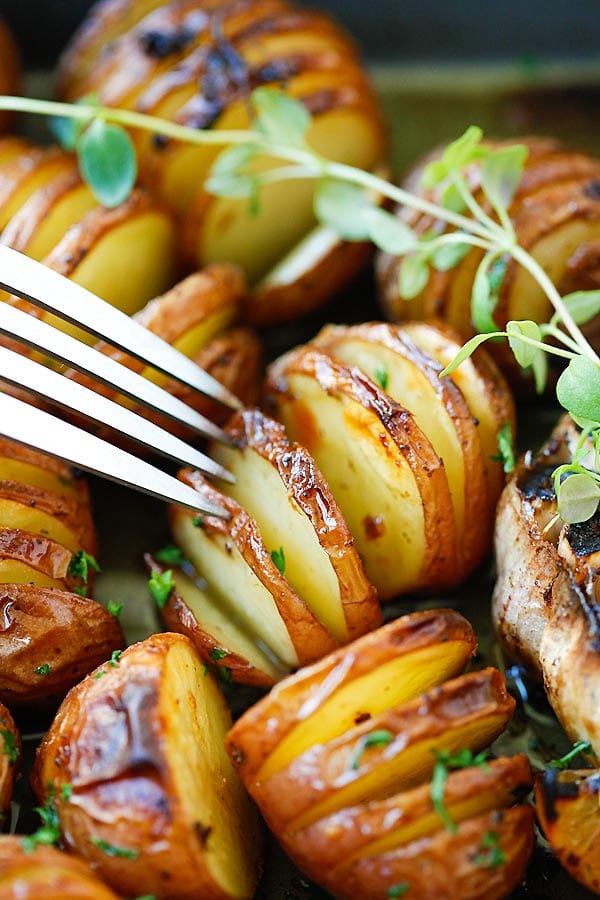 Parmesan Roasted Cauliflower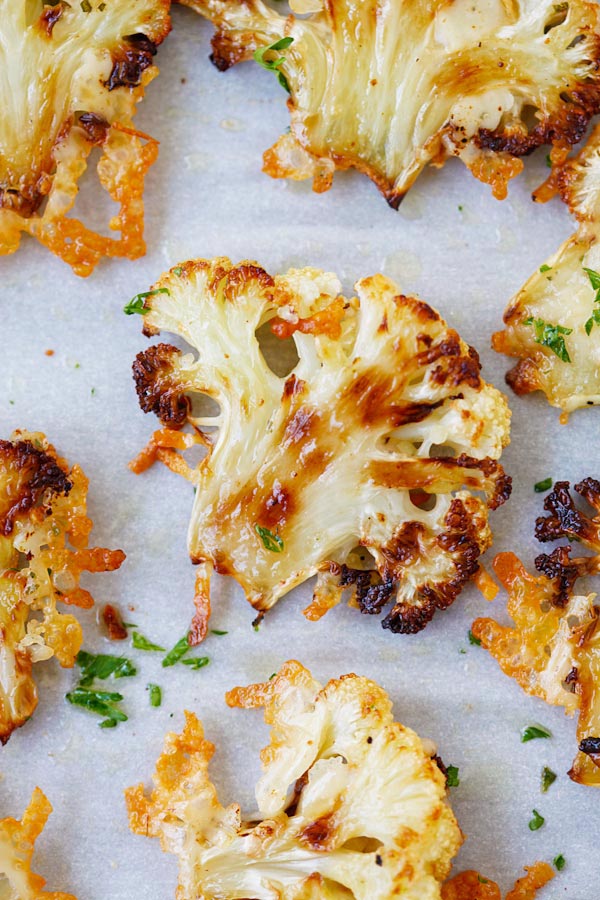 Honey Garlic Salmon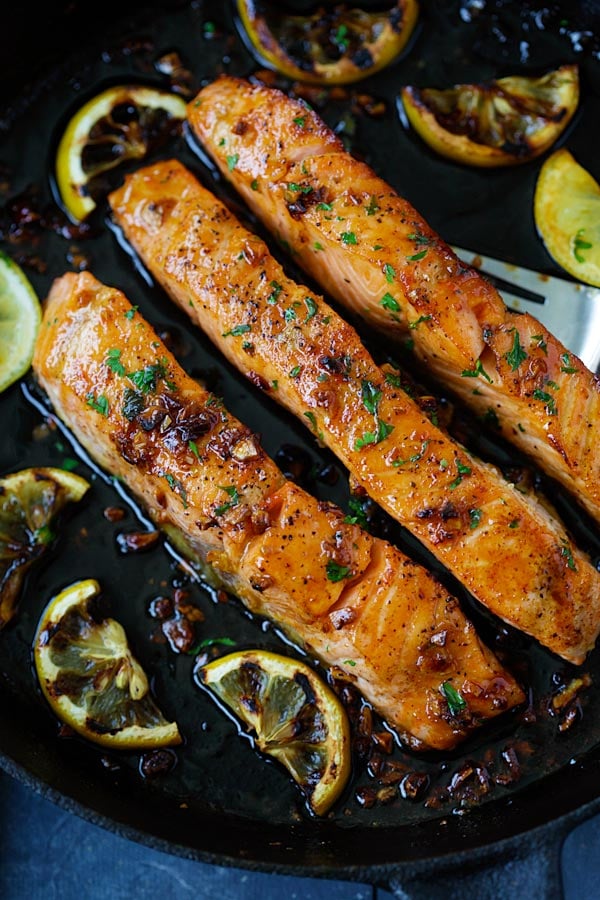 Shrimp Scampi Linguine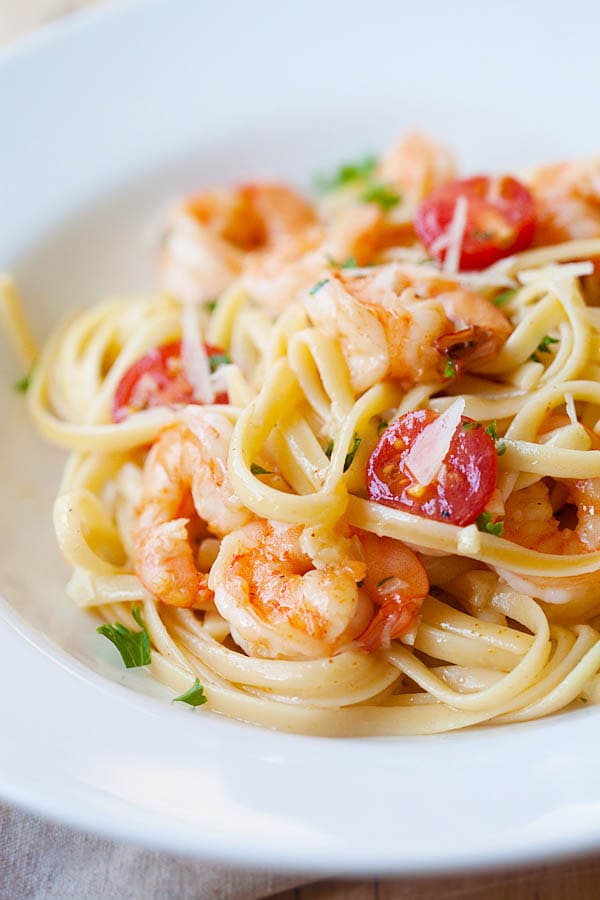 Brazilian Cheese Bread (Pão de Queijo)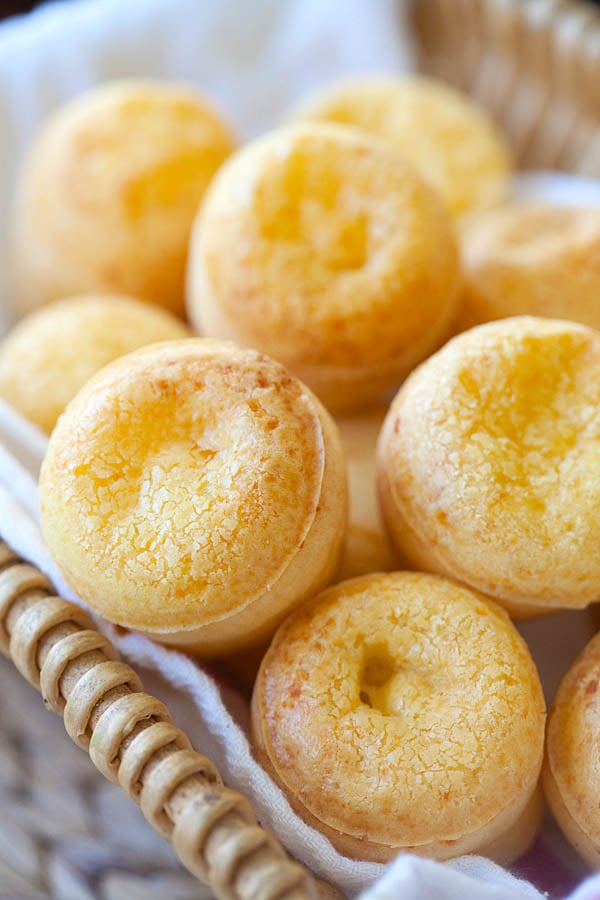 Creamy Garlic Chicken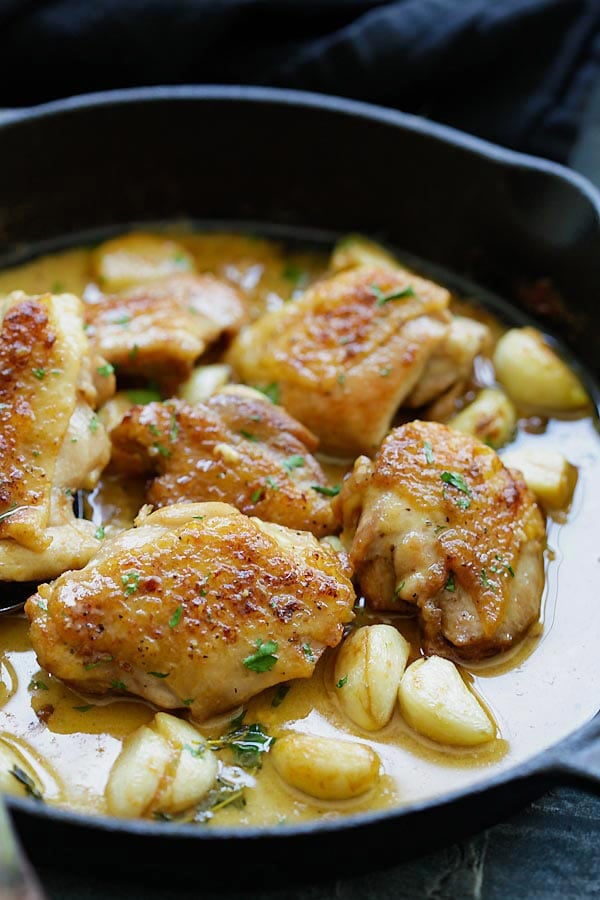 Mini Garlic Monkey Bread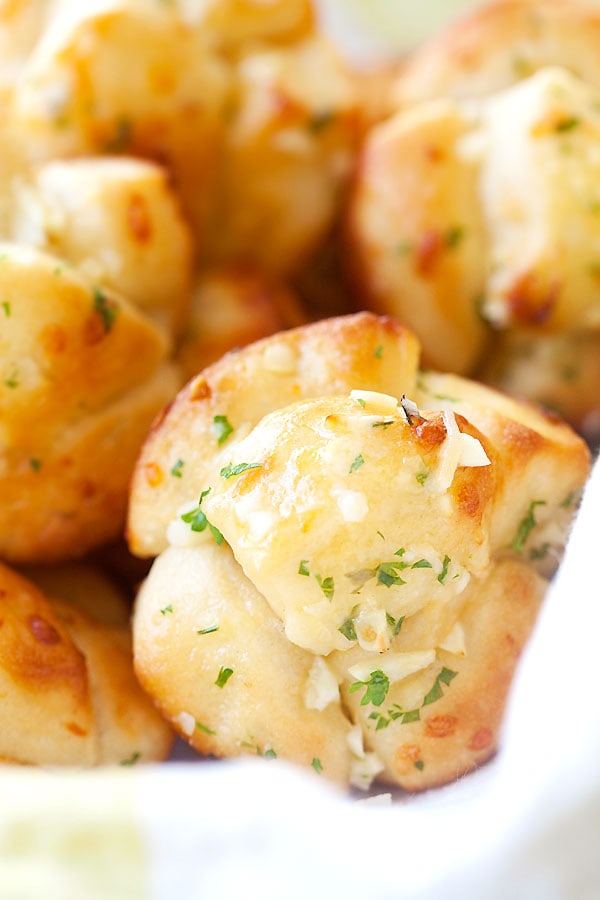 Limited Time Offer: $5.99 only. Available for download WORLDWIDE!
**Use it on Your Tablet, Mobile Phone, Desktop or Laptop**
Copyright © 2016 Rasa Malaysia. All rights reserved.