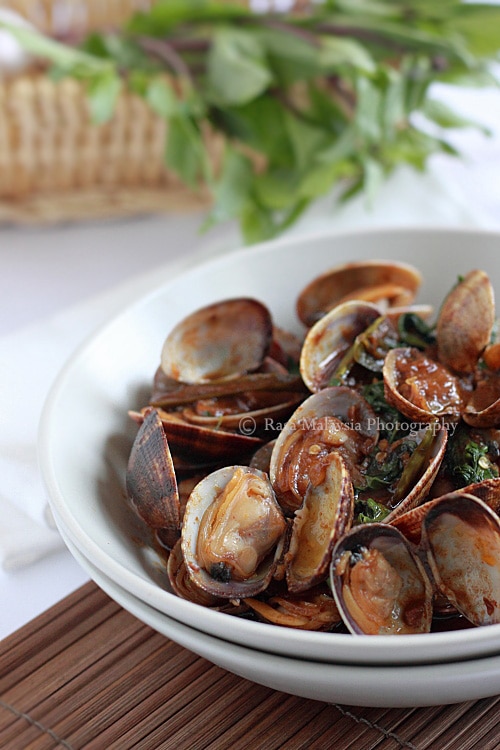 Clams Recipe: Hoy Lai Ped (Spicy Clams in Thai Roasted Chili Paste)
Ingredients:
1 1/2 pound clams
2 tablespoons nam prik phao
2 oz Thai basil (remove stems, just use the leaves)
6 bird's eye chilies (lightly pounded)
2 cloves garlic (finely chopped)
1 teaspoon sugar or to taste
1/2 teaspoon fish sauce (optional or to taste)
3 tablespoons oil
Method:
Clean and rinse the clams well, scrubbing the surface. Set aside.
Heat wok over high heat and add oil. Stir-fry the garlic until aromatic, then add nam prik phao and bird's eye chilies. Continue stirring for 1 minute and add clams into the wok. Stir-fry until the clams open, then add Thai basil leaves, fish sauce and sugar to taste. Do a few quick stirs, dish out and serve immediately with steamed white rice.
Cook's Notes:
You can get nam prik pao from Asian supermarkets or online here. If you wanted to make it from scratch, please click here for Pim's secret recipe.
Most-Pinned Recipes
Ginger Garlic Baked Chicken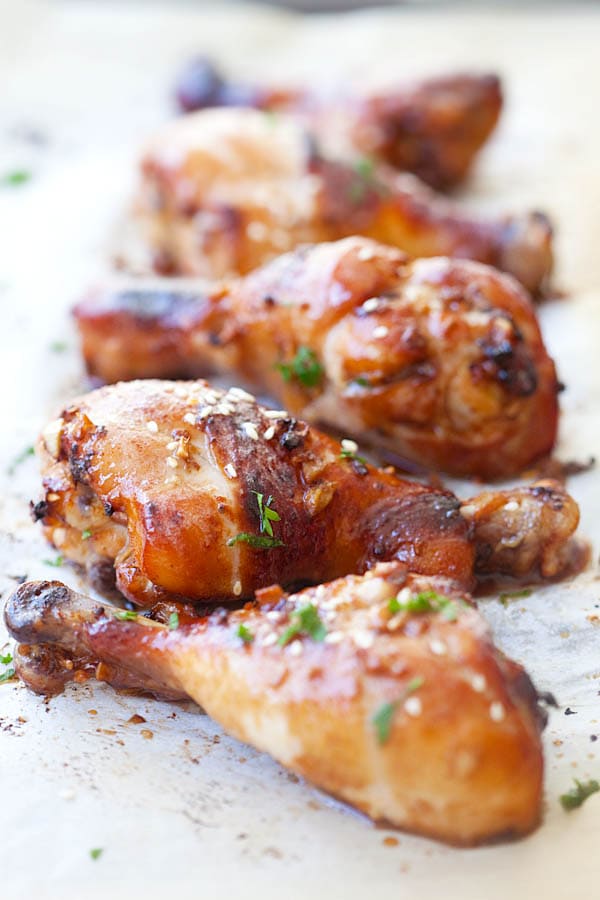 Crab Rangoon (Cream Cheese Wontons)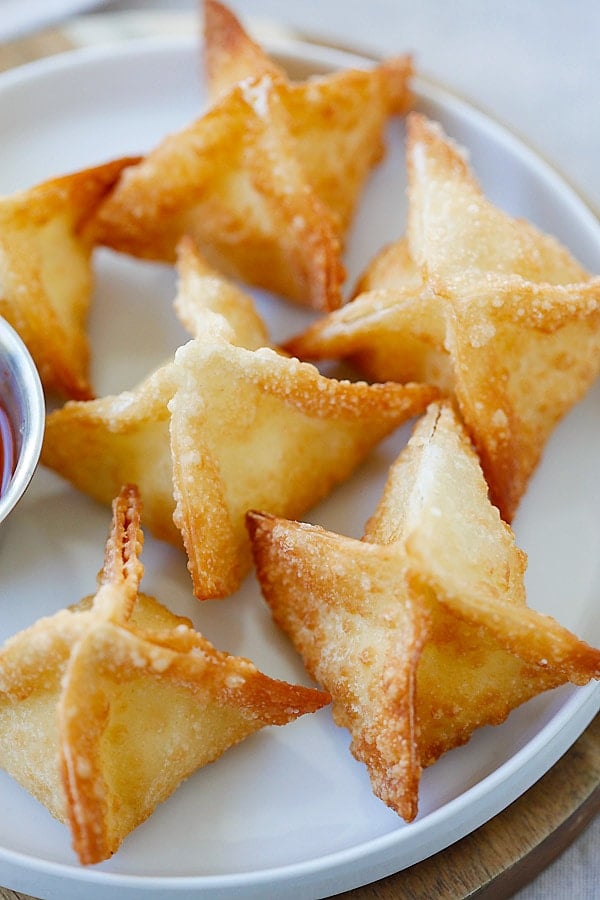 Chicken Wontons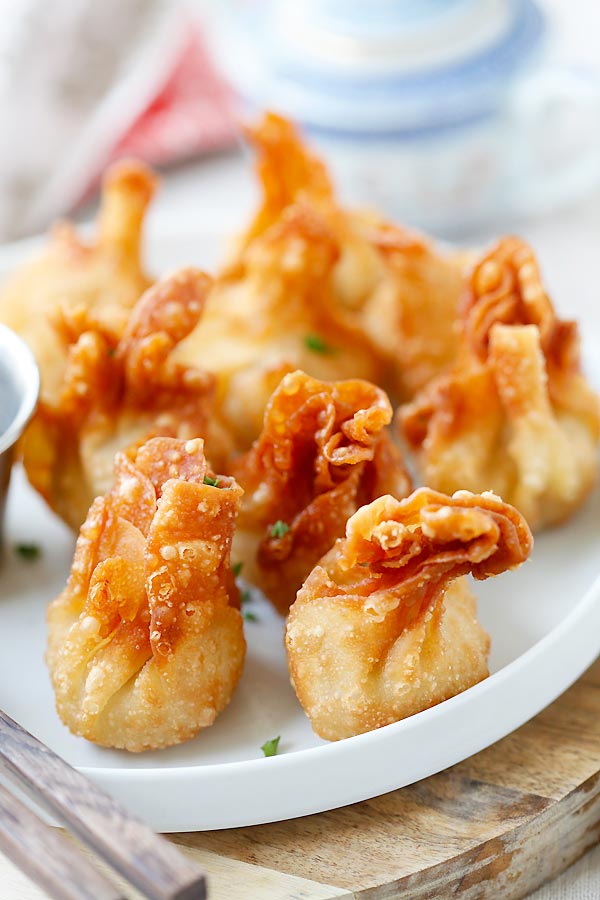 Onion Scallion Beef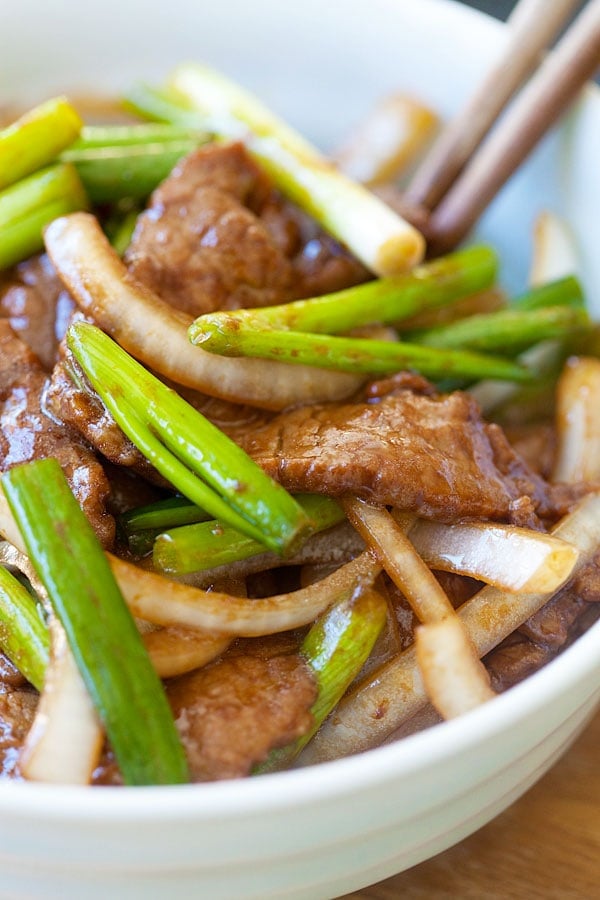 Thai Chicken Sate with Peanut Sauce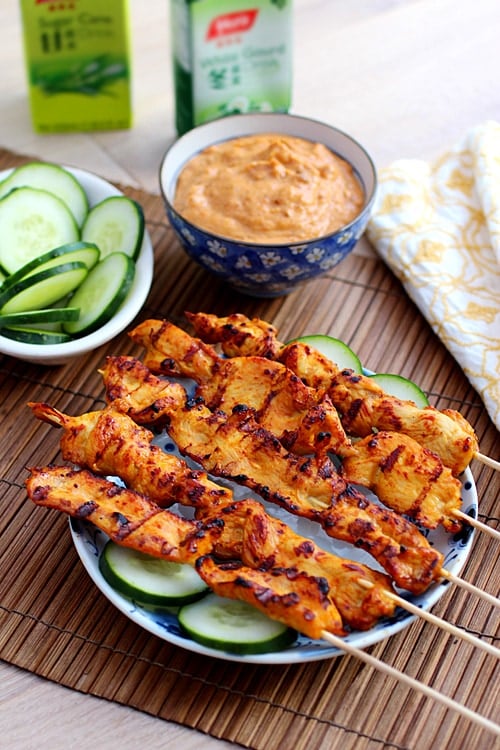 Thai Peanut Sauce