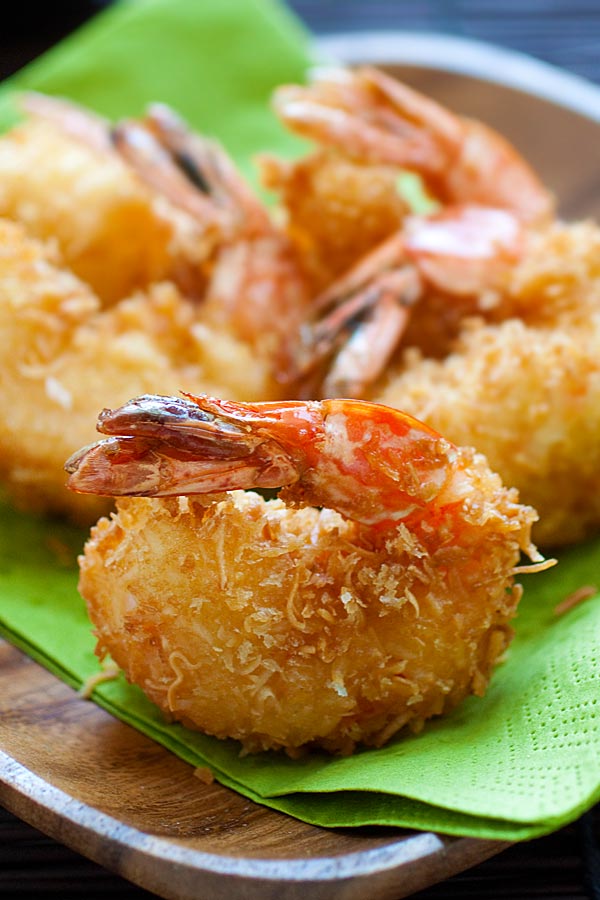 Coconut Shrimp
Coconut shrimp – the best and crispiest coconut shrimp recipe ever! Takes 20 mins, an easy and budget-friendly shrimp appetizer.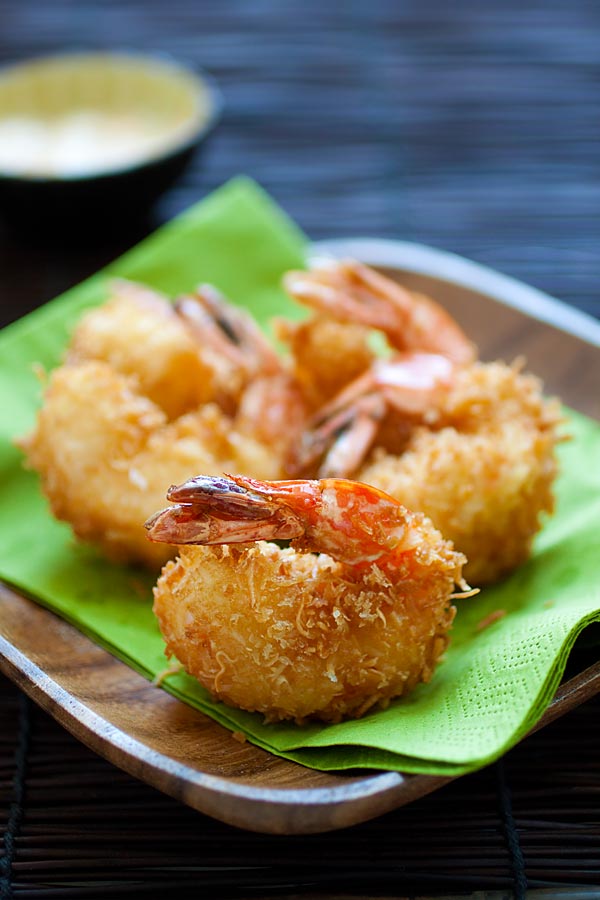 Coconut shrimp is one of my favorite appetizers. There is nothing not to love about crispy and crunchy breadcrumb coated shrimp, coated with sweet coconut flakes. While you can make baked coconut shrimp, nothing beats the deep-fried versions.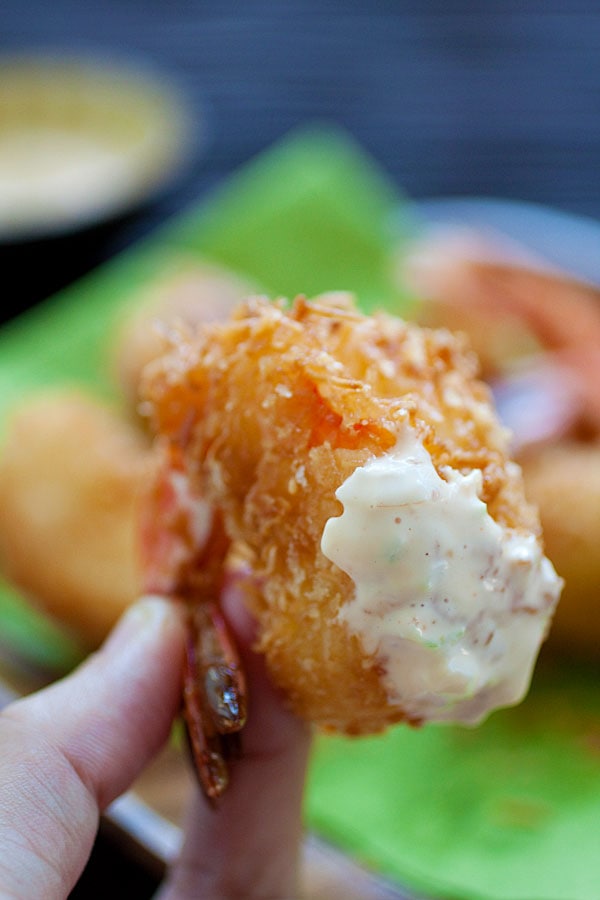 Coconut shrimp can be quite expensive and you get only a few of them in each serving. To fix my craving, I developed this amazing recipe at home. For the best result, use tiger prawn or jumbo shrimp. To sweeten up my coconut shrimp, I added some sugar into the beaten egg, which is for dipping the shrimp before coating with panko breadcrumbs and coconut flakes. The end result is an amazing serving of coconut shrimp that is better than any restaurants—plump, juicy, crispy, with a tint of sweetness. Bon appetit!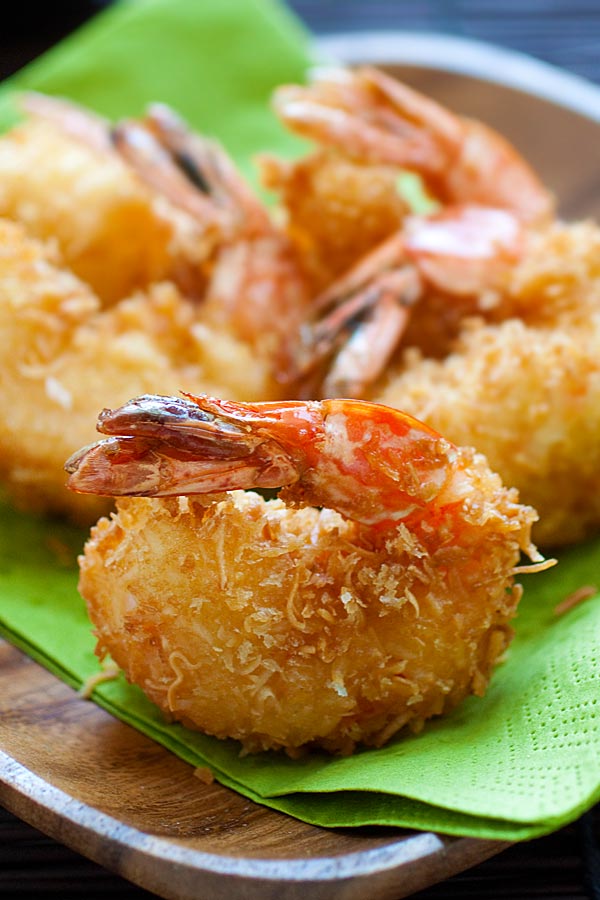 Coconut Shrimp Recipe
Serves 2 | Prep Time: 10 Mins | Cook Time: 10 mins
Ingredients:
1 heaping cup Japanese panko or bread crumbs
1/2 heaping cup unsweetened dessicated coconut flakes
1/2 lb. Tiger shrimp, peeled, deveined, but leave tails intact
2 beaten eggs + 2 teaspoons sugar
Oil for deep-frying
Spicy Tartar Sauce Dip
1/2 cup mayonnaise
1/2 tablespoon chili sauce or to taste
1/2 tablespoon finely minced onion
1/2 tablespoon finely chopped celery
Squirt of lemon juice
Method:
Preheat the deep fryer to 350 Degree F.
Mix the panko and coconut flakes in a shallow bowl. Set aside. Mix all the ingredients in the Spicy Tartar Sauce together. Stir to combine well. Set aside.
Pat dry the shrimp with paper towels and dip each shrimp into the egg mixture, and immediately roll the shrimp with the panko and coconut flakes coating. Shake off the excess. Dip the shrimp into the egg mixture again, and immediately roll the shrimp with the panko mixture for second coating. Make sure the shrimp is well covered with the panko and coconut flakes. Place the shrimp on a plate lined with parchment paper. Repeat the steps for the remaining shrimp.
Drop each shrimp gently into the oil. Deep fry until both sides turn golden brown. Transfer the shrimp out with a strainer and onto a plate lined with paper towels. Serve immediately with the Spicy Tartar Sauce.
Most-Pinned Recipes
Chili Lime Chicken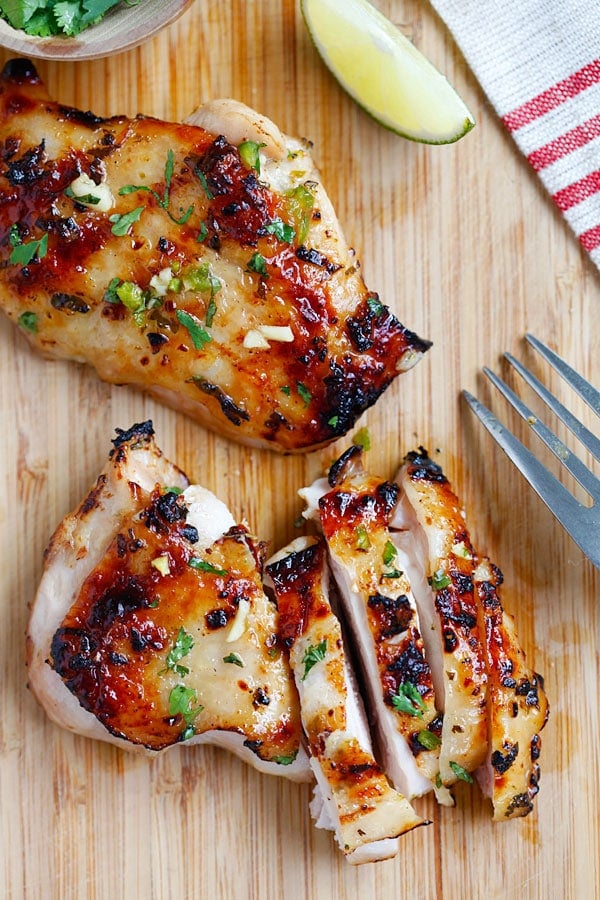 Parmesan Baked Chicken Nuggets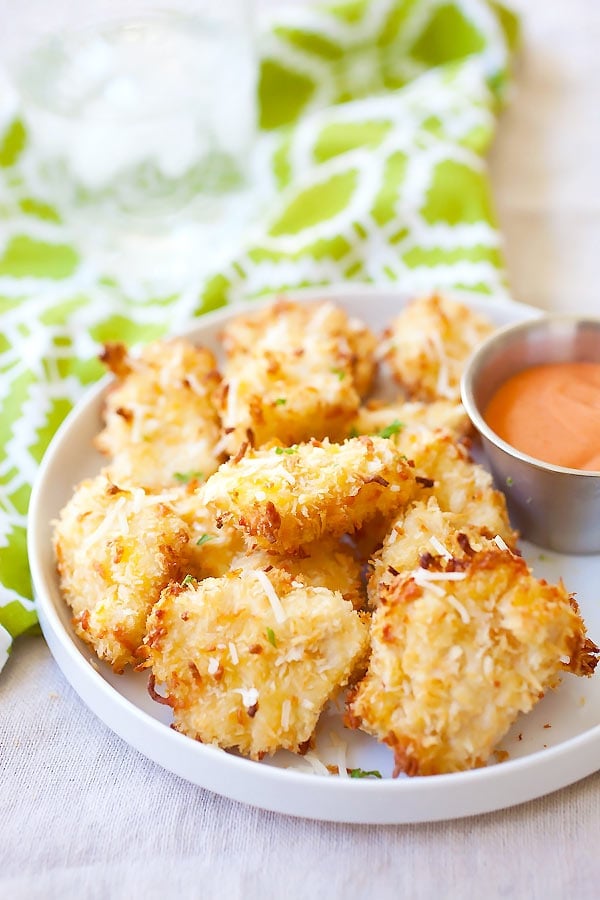 Garlic Herb Cheese Bombs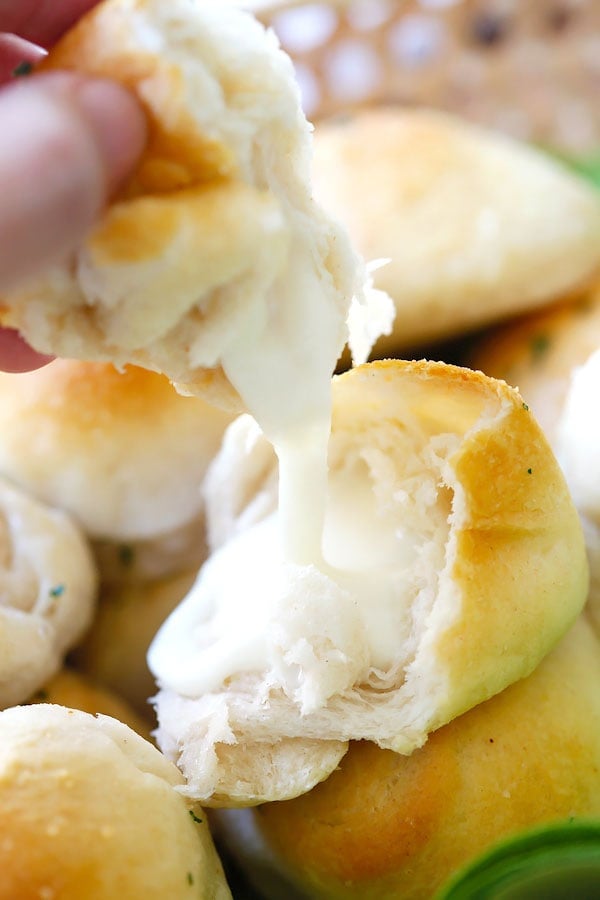 Cilantro Lime Chicken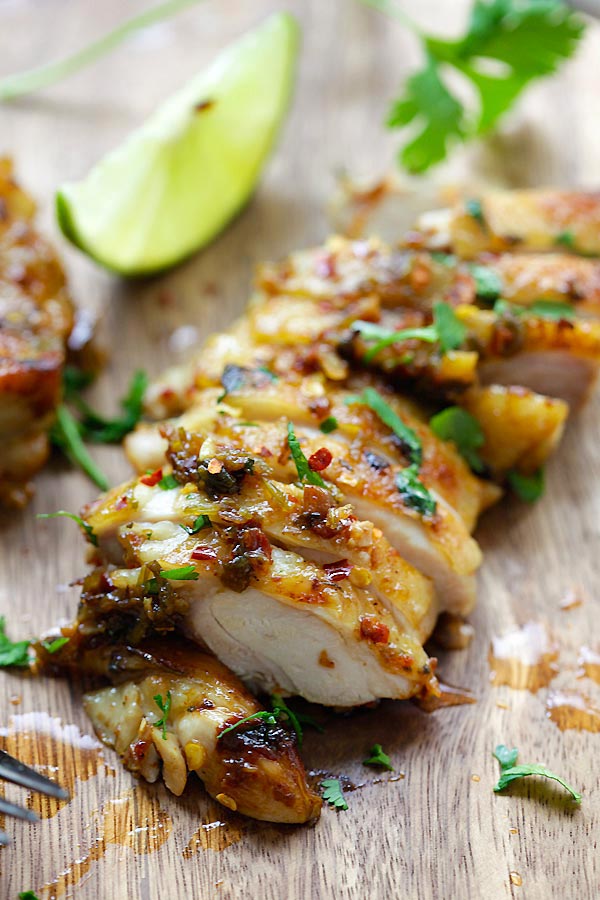 Parmesan Garlic Noodles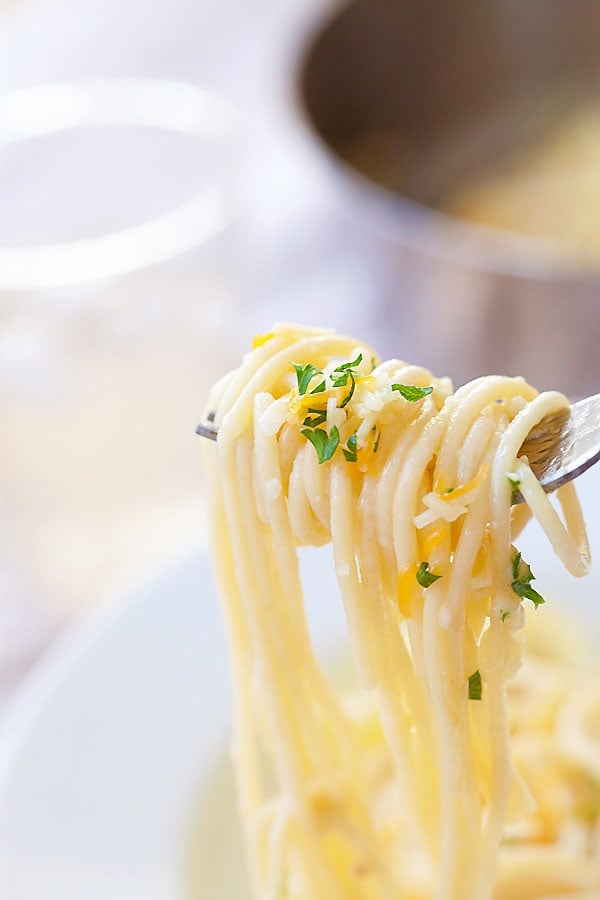 Garlic Herb Roasted Potatoes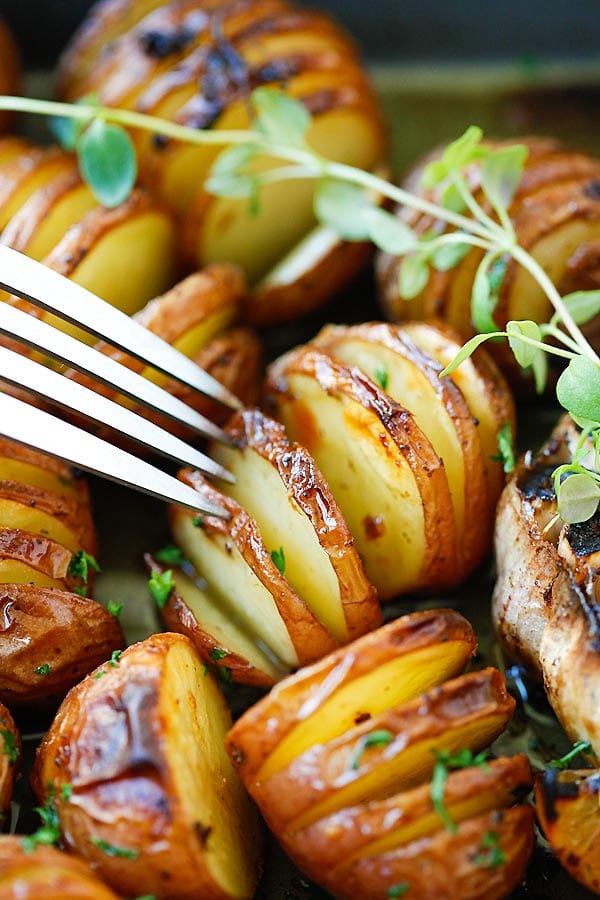 Parmesan Roasted Cauliflower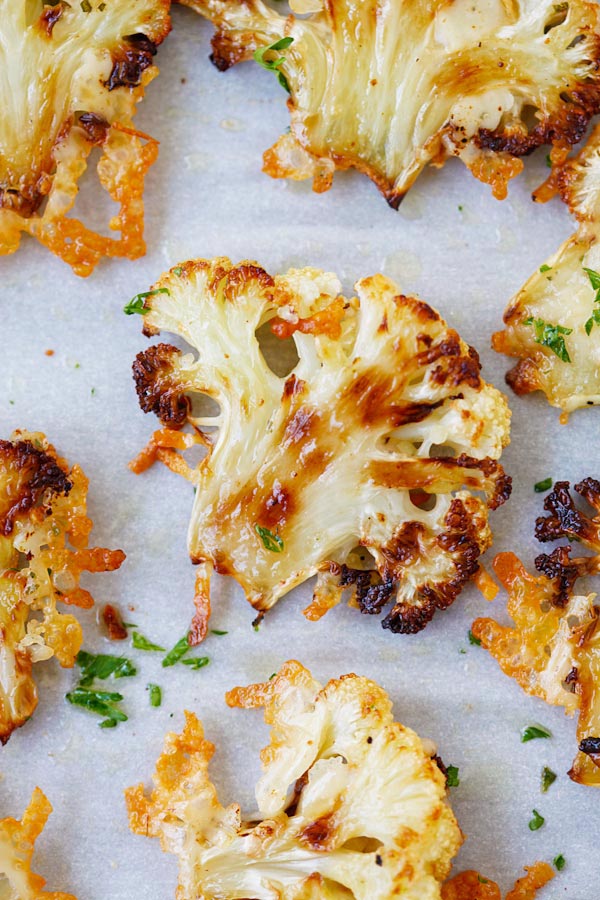 Honey Garlic Salmon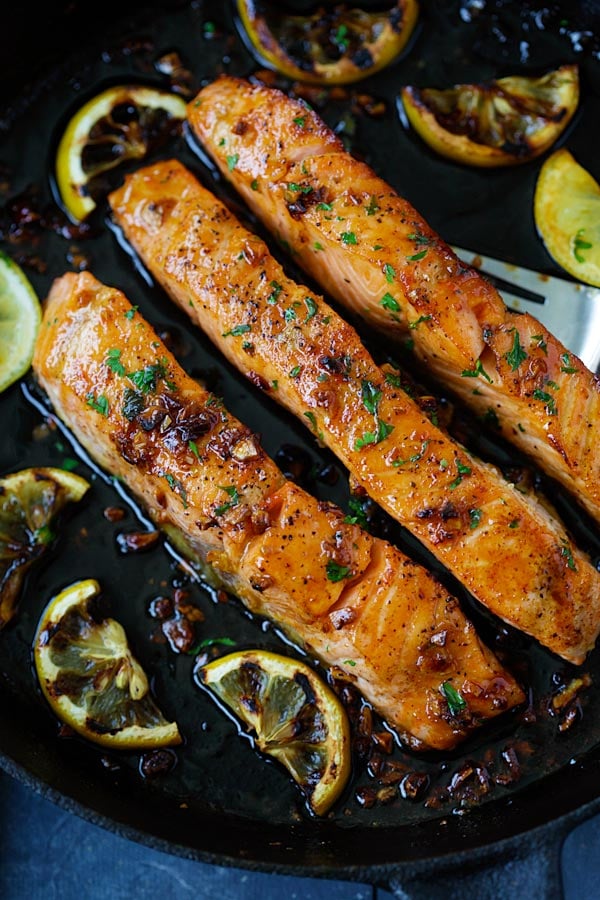 Shrimp Scampi Linguine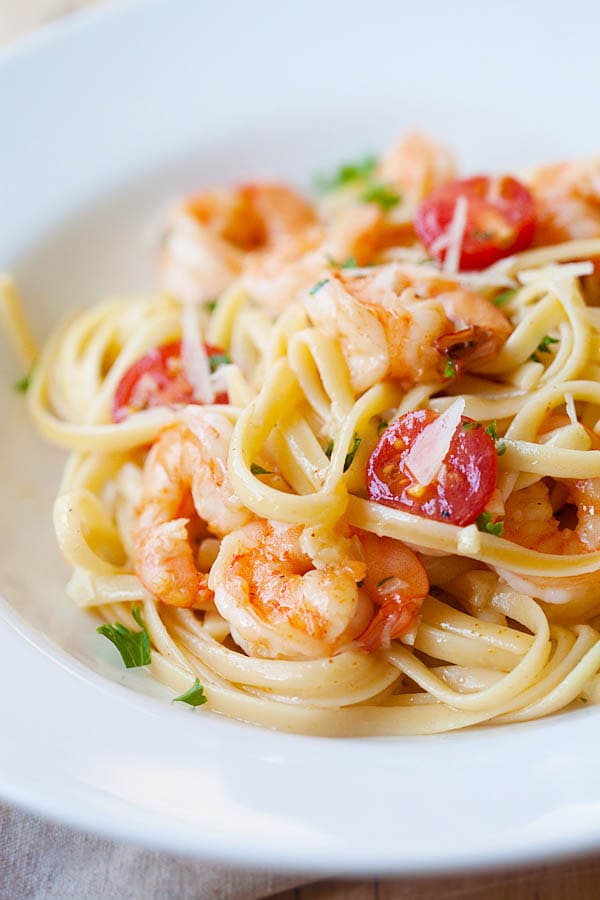 Brazilian Cheese Bread (Pão de Queijo)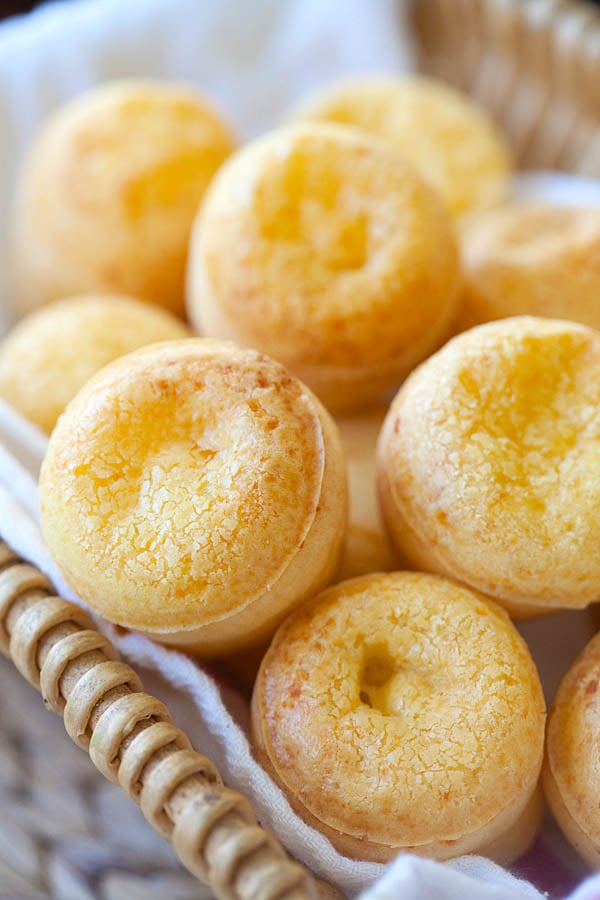 Creamy Garlic Chicken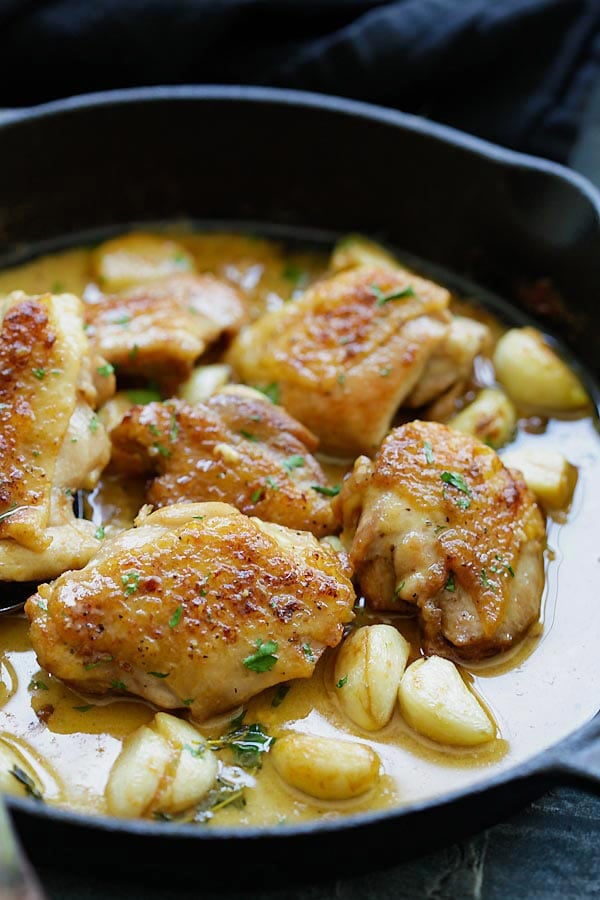 Mini Garlic Monkey Bread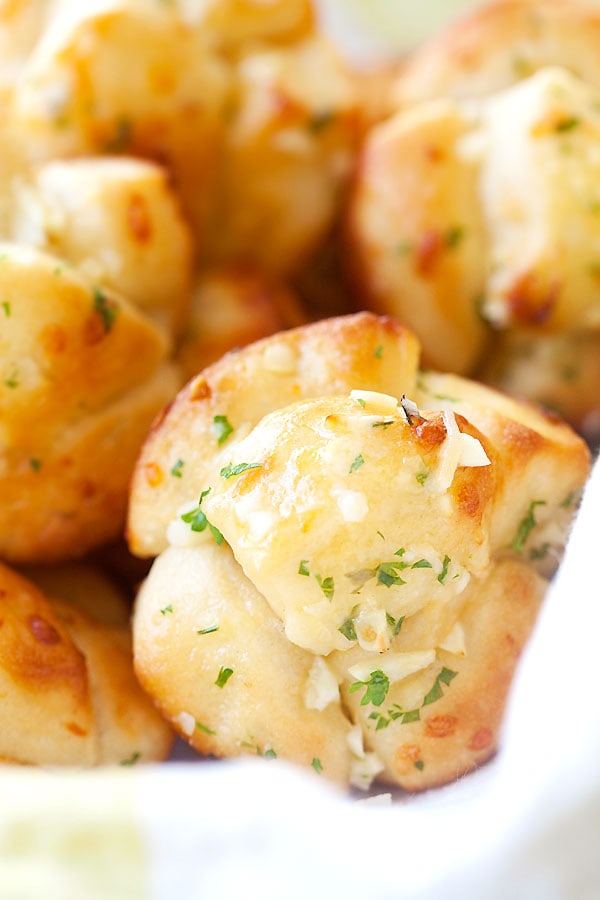 Limited Time Offer: $5.99 only. Available for download WORLDWIDE!
**Use it on Your Tablet, Mobile Phone, Desktop or Laptop**
Copyright © 2016 Rasa Malaysia. All rights reserved.