Cookbooks to Buy this Holiday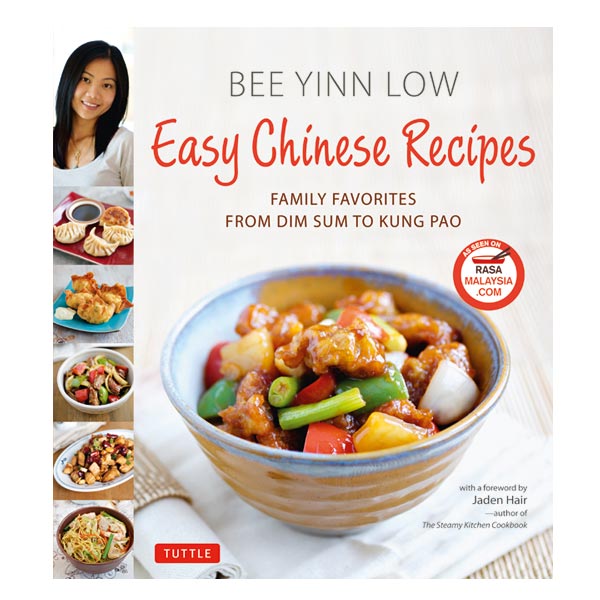 http://rasamalaysia.com/cookbooks-to-buy-this-holiday/
Cookbooks to Buy this Holiday
Cookbooks are one of the best holiday gifts and this year, many renowned food writers and fellow food bloggers came out with their books, including yours truly. (My first cookbook "Easy Chinese Recipes" is available worldwide and on Amazon.com.)
Here are the list of cookbooks you should buy this holiday season, as a gift for friends and family or for yourself.
Peko Peko: A Charity Cookbook for Japan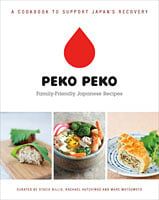 Peko Peko is a charity project curated by my good friend Rachel at La Fujimama, together with Marc at No Recipes and Stacie Billis. The cookbook offers a vast collection of homey Japanese dishes. The proceeds of this cookbook will go to GlobalGiving Japan Earthquake and Tsunami Relief Fund.
I am envious of David Lebovitz because he has the perfect sweet life! He is a mega cookbook author and an A-list food blogger, but more importantly, he is really a very sweet and nice guy. The Sweet Life in Paris chronicles his adventures in the city of lights as well as 50+ original recipes!
Believe it when I say this: I have been stalking La Tartine Gourmande for over 5 years. The blog is pure perfection with flawless and gorgeous food photography, great story telling and recipes. The good news is that all the gorgeousness and perfection are now in the form of a cookbook. I have seen the preview pictures and it makes me want to eat the book!
I remember not too long after I landed on my cookbook deal, I exchanged a few tweets with Lisa Fain at Homesick Texan, who was then working on her cookbook. Time flies and her cookbook is now available and a BEST-SELLING cookbook on Amazon. Check it out.
Earlier this year, I hosted a giveaway of Matt Bites cookbook On a Stick. I love the cookbook as it's so much fun and beautiful. The 80 party-perfect recipes will come in handy this holiday season. And you'll know that this cookbook rocks and completely worthy as Matt has already signed on to work on his second book!
This is a food photography guide book by food stylist and photography/food blogger Helene Dujardin of Tartlette. I have a copy of the book and has learned so much about professional food photography. If you love cookbook, I'm sure you will be equally interested in food photography as the book has hundreds of beautiful pictures.
Last but not least, let's not forget about my cookbook "Easy Chinese Recipes." With Lunar New Year coming up in January 2012, my cookbook will make a perfect gift for Christmas and also Lunar New Year. Sweet!
Bonus Mention:
This is an eBook written by my friend Monica Bhide. In Conversation with Exceptional Women features Powerful and insightful interviews with 50 influential women (writers, chefs, photographers, moms) on developing–and thriving–as a creative professional. I am one of the women featured (ahem!). The book is available on Amazon Kindle, check it out now.
You Might Also Like These Recipes Below:
LOVE THE RECIPE & PHOTOS? PLEASE SHARE:
Sign Up for Email Updates
Enter your email for new updates: recipes, giveaways, and more!