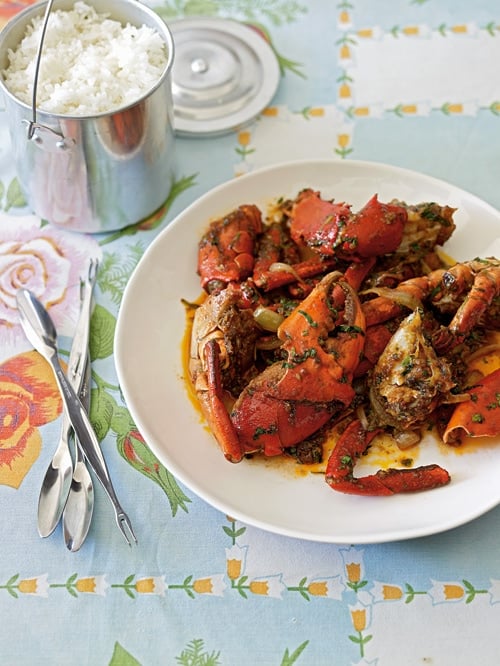 Recently, my publisher Tuttle Publishing sent me a copy of their new cookbook called Little Vietnam by Nhut Huynh. I like the cookbook because I would actually use it. Some cookbooks are meant for reading, some for browsing and flipping through, while some are packed with recipes that I can see myself cooking from. This is the latter.
This crab with tamarind and chili immediately caught my attention. The reasons are simple: I am a huge fan of crab (click here to check out all my crab recipes) and the recipe looks absolutely mouthwatering and delicious. As the Dungeness crab season starts in November, this is the crab recipe that I am definitely going to try soon.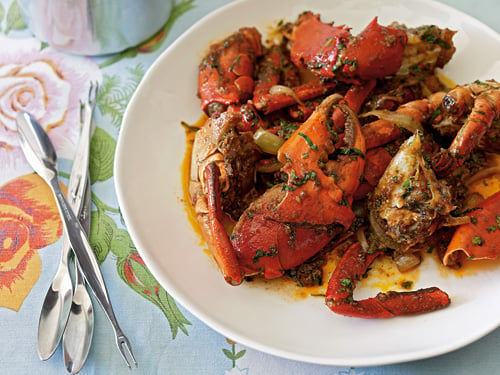 As the headnote suggests, it is essential to use live crab which I can't agree more. All the crab recipes that I have featured on Rasa Malaysia call for live crab, but if you can't find it where you are, you will have to make do with frozen crabs, but the taste and texture are not the same.
Many home cooks—despite their love for crab—almost never attempt to cook crab at home because it is intimidating to handle a live crab. This is actually quite a misconception because many Asian stores would cut up and clean the crab for you, so all you have to do is cook the crab. Even back home in Malaysia, if you ask the fish monger to clean the crab for you, they would always do that. If you do need to clean and chop up the crab yourself, this recipe offers clear step-by-step picture guide how to prepare live crab. Click here to view the steps.
This crab with tamarind and chili recipe originated from coastal Vietnam. The best way to devour the crab is to eat with your hands. Extract all the sweet crab meat from the shells, legs and claws, and lick up the delicious sauce. Bon appetit!