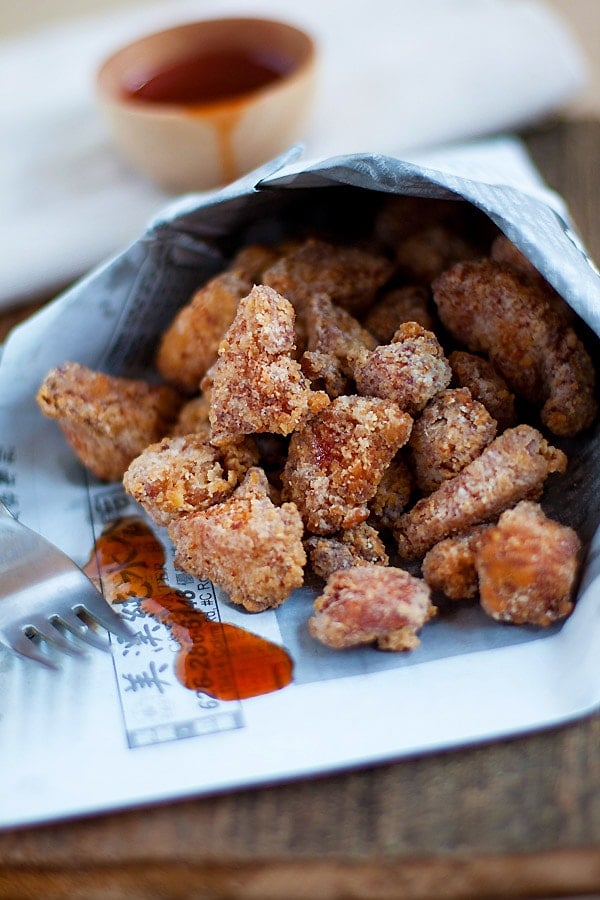 Crispy Fried Chicken Recipe
Adapted from: Martin Yan's China
Ingredients:
1 lb. boneless and skinless chicken breast or chicken thighs, cut into bite-size cubes
1 cup cornstarch
1 egg, beaten
Oil for deep-frying
Marinade:
1 teaspoon Chinese five spice powder
1 teaspoon sugar
1/4 teaspoon salt
1/2 teaspoon sesame oil
3 dashes ground white pepper
Method:
Add the five spice powder, sugar, salt, and white pepper. Stir well.
Add the chicken pieces and marinate in the fridge for 1 – 4 hours.
Heat up the oil into a wok for deep-frying. Dip the chicken nuggets in the beaten egg and then coat with the corn starch evenly. Deep-fry the chicken until they turn golden brown, remove from the oil and place on paper towels to absorb the excess oil.
Serve immediately and dip with your favorite chili sauce.
Most-Pinned Recipes
Ginger Garlic Baked Chicken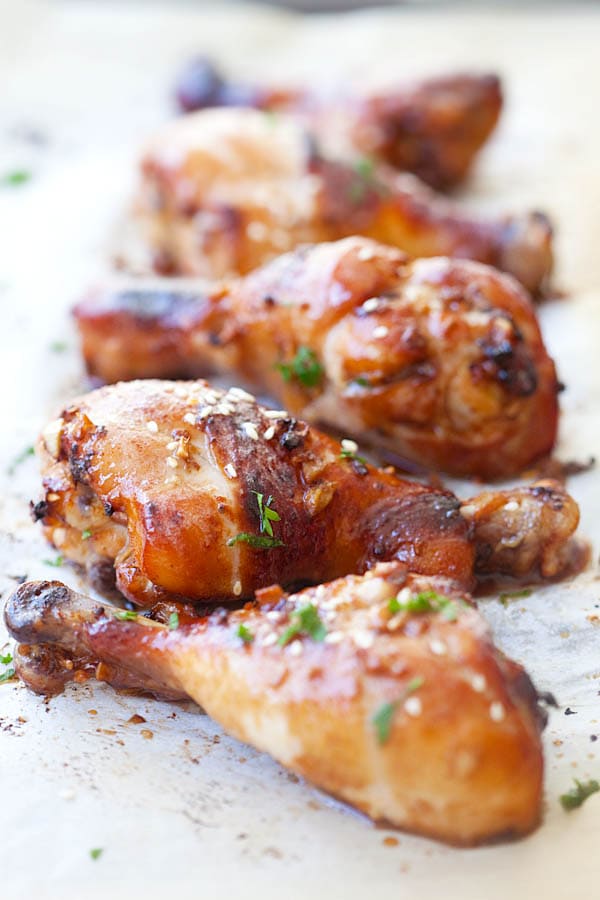 Crab Rangoon (Cream Cheese Wontons)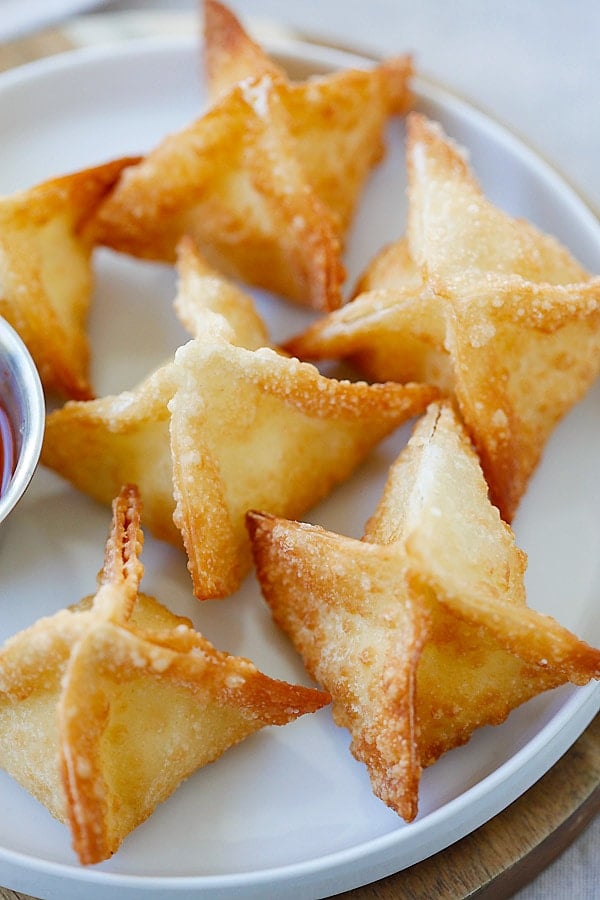 Chicken Wontons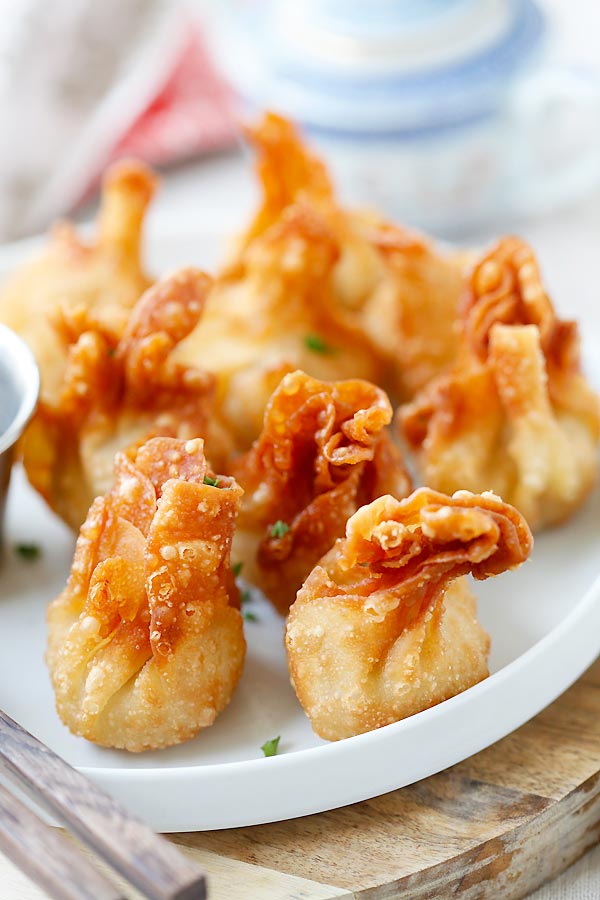 Onion Scallion Beef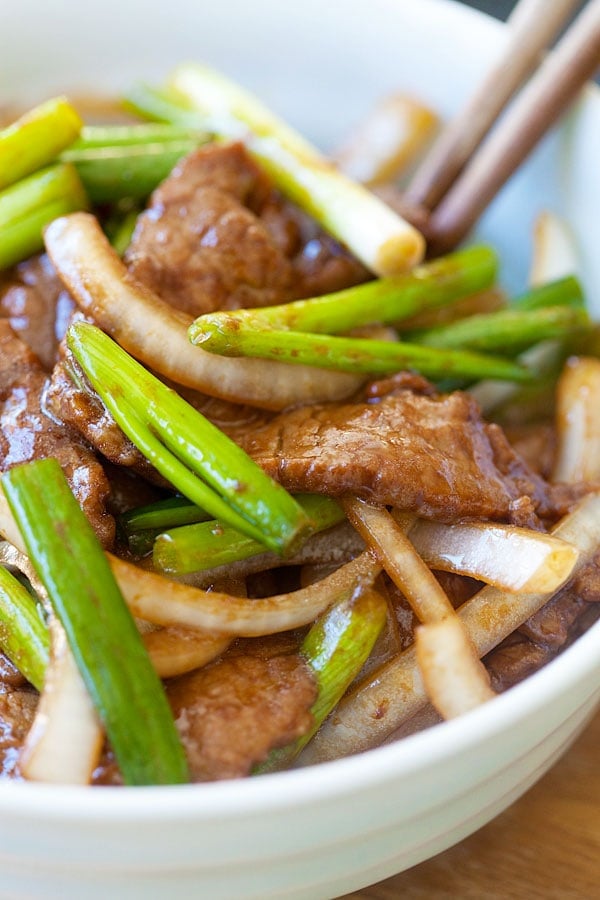 Thai Chicken Sate with Peanut Sauce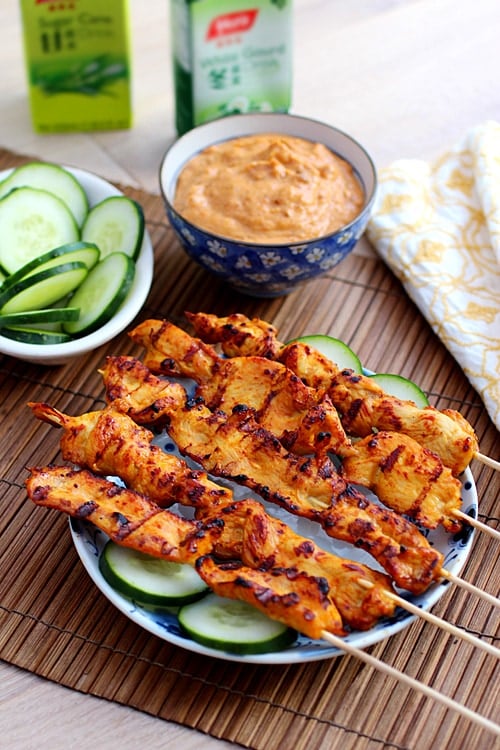 Thai Peanut Sauce