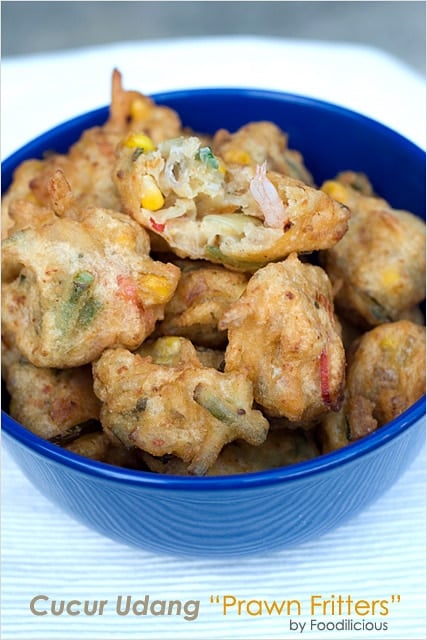 A few months ago, I introduced Malay cooking to you via this post. Today, I am very glad to have Mastura of Foodilicious on board as a guest writer, a talented Penang food blogger and photographer who cooks beautiful and sinfully delicious Malay food and more. On Foodilicious, Mastura shares mom-daughter Malaysian home cooking, street food, baking, and restaurant dining. I personally learn a lot about Malay cooking from Foodilicious and I hope you do, too! :)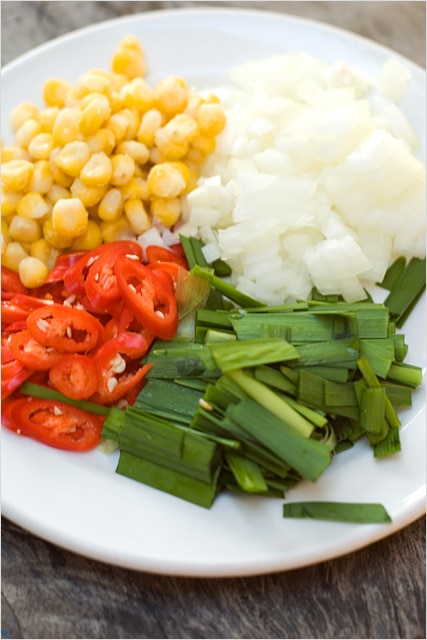 Cucur Udang (Malaysian Prawn Fritters)
Guest Writer: Foodilicious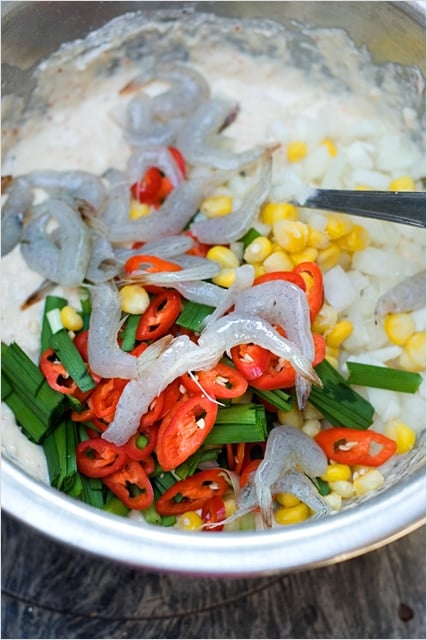 This weekend, my special Malaysian food to share with the world would be "Cucur Udang" or prawn fritters. Almost every Malaysian's favorite, prawn fritters are eaten as evening tea snacks or as an appetizer to main meals. Cucur Udang is also commonly known amongst Malaysians as "jemput jemput udang", "jemput" meaning "invitation" and "udang" being "shrimps". It is called "jemput" because of the bite-size of the fritters.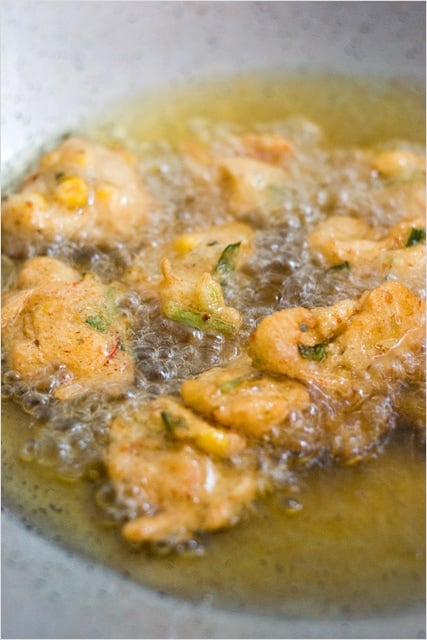 Other Malaysian favorite fritters are Cucur Bawang (onion fritters), Cucur Ikan Bilis (anchovies fritters), Cucur Jagung Manis (sweet corn fritters) and Cucur Badak (hippo fritters… well, direct translation that is but it is called so because of its roundness!). So today, let me share with you a home made family favorite Malay dish: Cucur Udang…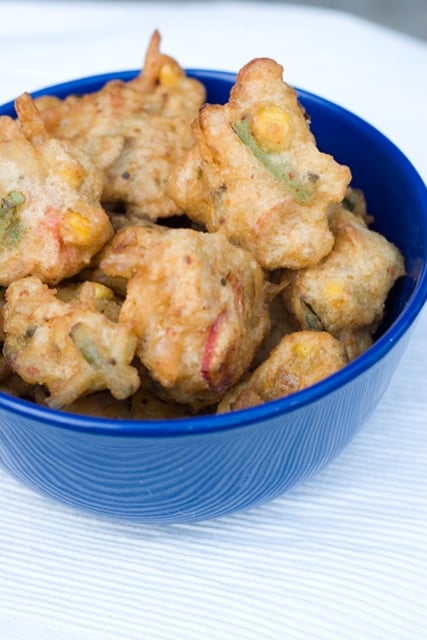 What does Cucur Udang taste like? Crispy golden brown crust on the outside, once bitten, a softer texture reveals and you will taste fresh shrimps, crunchiness of the sweet corn kernels, and a slight spiciness to it. Deliciously savory! Cucur Udang can be eaten on its own but my family enjoy dipping it with either sweet chili sauce or peanut sauce.
Enjoy!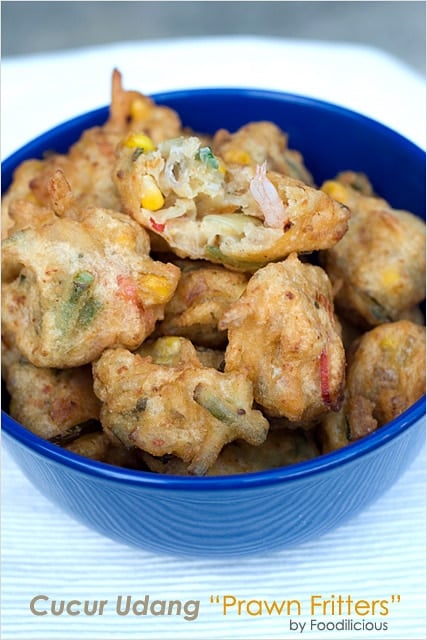 Recipe: Cucur Udang (Prawn Fritters)
Ingredients:
200 grams plain flour (or self raising flour)
1 cup water
1 teaspoon chili paste (optional, but makes the color nicer)
1/2 of a large green onion, chopped to small pieces
1 red chili, thinly sliced
3 small chives, cut to 1-inch strips
1/2 cup cooked corn kernels
80 grams small fresh shrimps, beheaded
1/2 teaspoon salt
Method:
1. Mix flour, chili paste, salt & water and combine until the texture is smooth. The texture should be thick but not too watery.
2. Throw in the chopped onions, chives, sliced chili, corns, prawns and combine.
3. Heat a large pot with cooking oil (a deep fryer would be perfect). When the oil is heated properly, it's time to cook the cucur udang.
4. Scoop a spoonful of the cucur udang mixture and drop it into the oil for frying. Don't cramp too many pieces at one time as they need room to fry around until they reach a golden brown color, about 3-5 minutes.
5. Transfer to a cooling rack and repeat with remaining mixture. This recipe makes about 20 cucur udang, enough for 4 persons.
Most-Pinned Recipes
Ginger Garlic Baked Chicken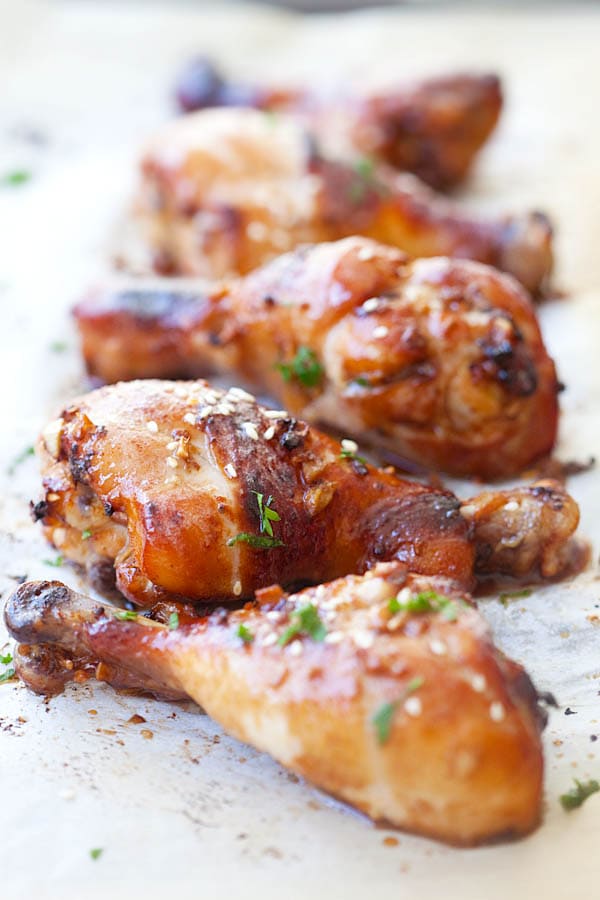 Crab Rangoon (Cream Cheese Wontons)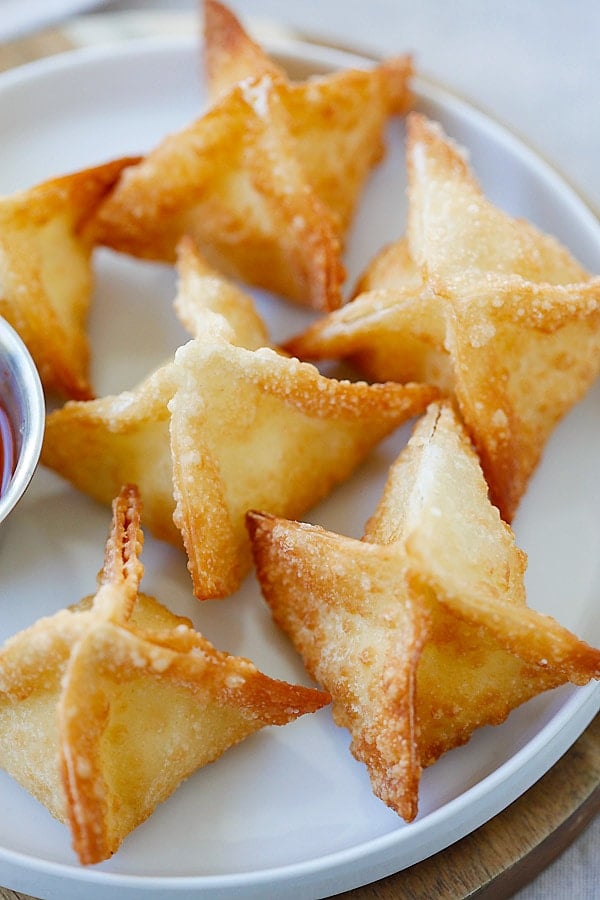 Chicken Wontons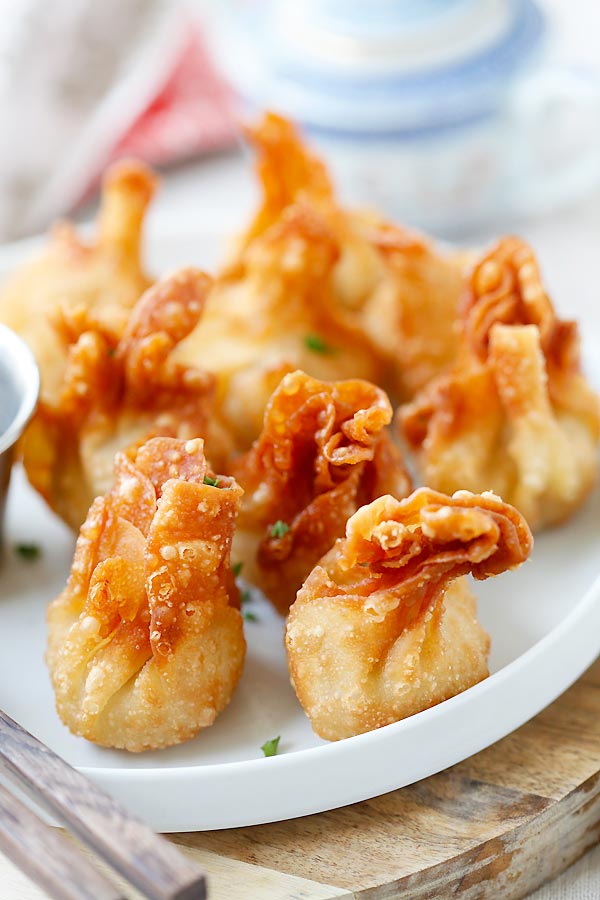 Onion Scallion Beef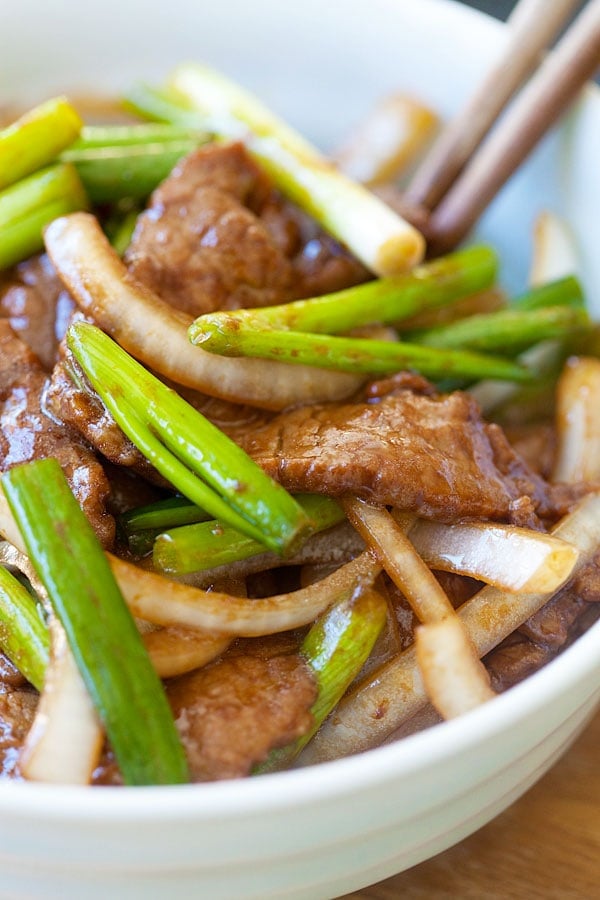 Thai Chicken Sate with Peanut Sauce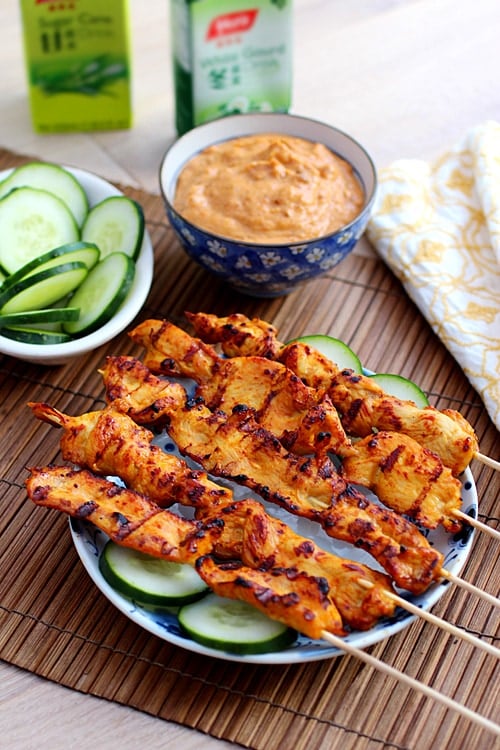 Thai Peanut Sauce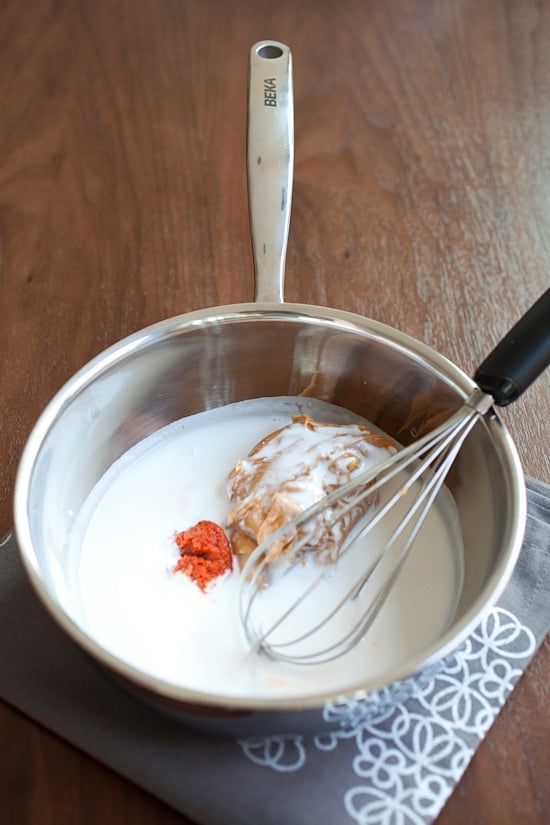 Limited Time Offer: $5.99 only. Available for download WORLDWIDE!
**Use it on Your Tablet, Mobile Phone, Desktop or Laptop**
Copyright © 2016 Rasa Malaysia. All rights reserved.