Curry Popcorn (My Recipe on Asian Cocktails Cookbook)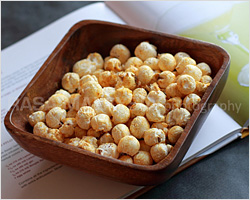 http://rasamalaysia.com/curry-popcorn/
Curry Popcorn (My Recipe on Asian Cocktails Cookbook)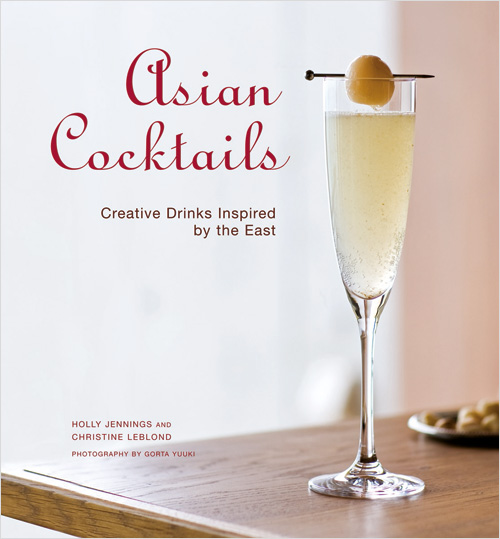 Curry Popcorn
Ingredients:
1 teaspoon cumin seeds
3 tablespoons butter
1 scant tablespoon curry powder
2 tablespoons neutral-flavored oil, such as canola
1/3 cup (75g) popping corn
Salt
Method:
In a small skillet, toast the cumin seeds over medium heat until aromatic, about 30 seconds. Remove the cumin seeds from the skillet and set aside.
In a small saucepan, melt the butter over low heat. Add the curry powder and stir-well with a heat-proof rubber spatula, pressing any lumps of curry powder until smooth. Bring to a simmer, set aside.
In a medium saucepan over medium heat, add the oil and the popping corn. Swil to even coat the popcorn. Cover the pan, leaving the lid slightly open to allow steam to escape. Once the popping begins, hold the cover in place and gently shake the pan by moving it back and forth across the burner. When the popping subsides, remove the pan from the heat and let rest with the lid still on for a few seconds.
Transfer the popcorn to a large bowl. Drizzle on the curry butter while tossing the popcorn to evenly distribute the butter. Sprinkle on the toasted cumin seeds and some salt, if desired, and toss. Serve immediately.
Click Images Below for Similar Recipes:
LOVE THE RECIPE & PHOTOS? PLEASE SHARE:
Sign Up for Email Updates
Enter your email for new updates: recipes, giveaways, and more!