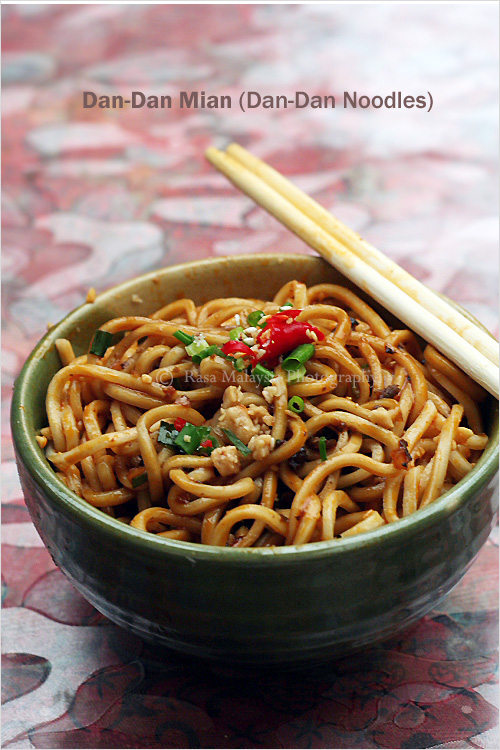 Dan Dan Noodles (Dan Dan Mian/担担面) is another classic Sichuan dish that one shouldn't miss out when you're in Chengdu. While Dan Dan Noodles are easily available in many Chinese restaurants nowadays, nothing beats having a  bowl in its place of origin…the taste and authenticity triumph it all.
When my Dan Dan noodles came, I wasn't sure of it because of the plain look (pictured below).  After I mixed the noodles with the spicy mala sauce (similar to the sauce on bon-bon chicken), the flavors started to develop and shine through. The ground pork and crushed peanuts paired with the noodles so well that I finished my serving in no time and asked for more…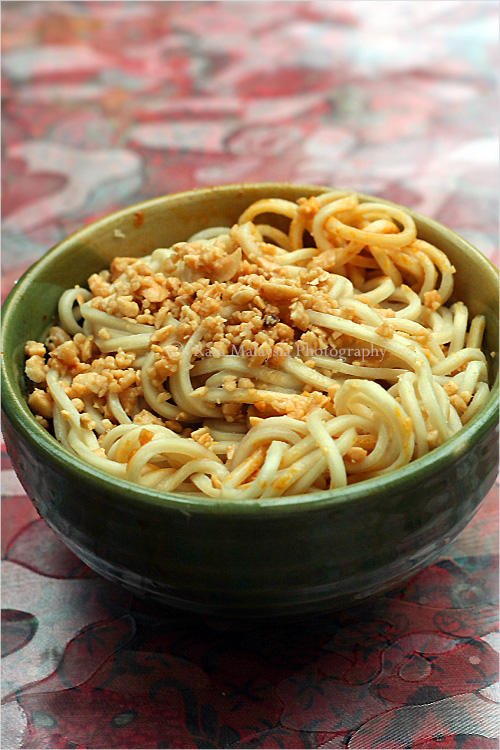 Dan Dan noodles can be found at many street food joints all over Chengdu. Approximately RMB5 per bowl.