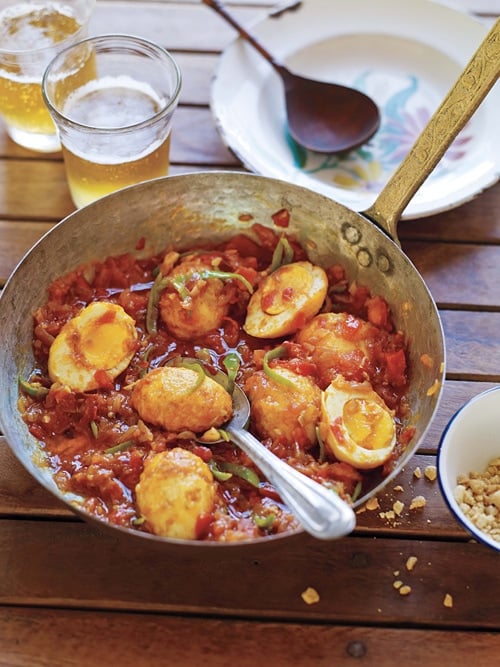 There are very few cookbooks that I eagerly await; one of them is Naomi Duguid's Burma: Rivers of Flavor. It's always so refreshing to read a cookbook about a lesser-known country and its cuisine, and the award-winning Naomi Duguid did a smashing job with the new cookbook. The food photography by Richard Jung—whom photography I absolutely adore—is simply gorgeous and literally a visual treat. I love every recipe in the cookbook, but one that stands out that I wanted to share with you is this Golden Egg Curry.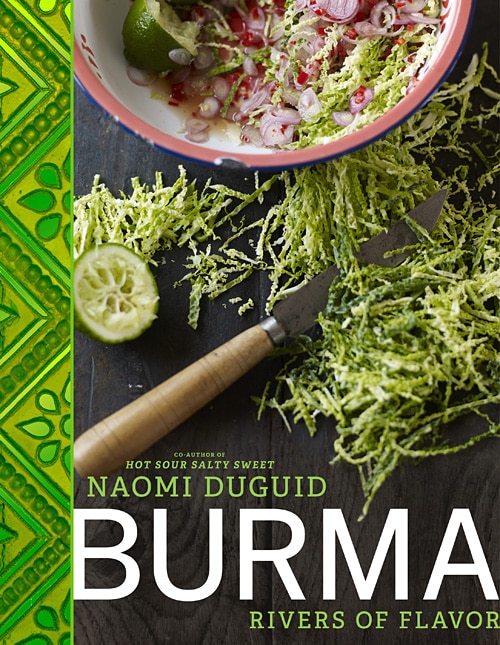 According to the headnote, Burmese egg curry is a beautiful way of presenting eggs. They're first boiled, then peeled and fried in medium-hot oil. The smooth whites blister and firm up into an attractive golden crust. Only then are the eggs cut into half and added to a sauce—here, a light tomato-based sauce that's mildly chile hot. Serve with rice or bread, a crisp salad, or a condiment.
The description sounds like one of my favorite Malaysian dishes, egg sambal or sambal telur, the recipe I have shared on Rasa Malaysia. From the picture and the description, I know this is the kind of eggs I love to eat and I hope you will like this egg curry, too.
Burma: Rivers of Flavor is available now at book stores and Amazon. Enjoy!
Reprinted with the permission from Burma: Rivers of Flavor by Naomi Duguid, copyright © 2012. Published by Artisan Book, a division of Workman Publishing, Inc.