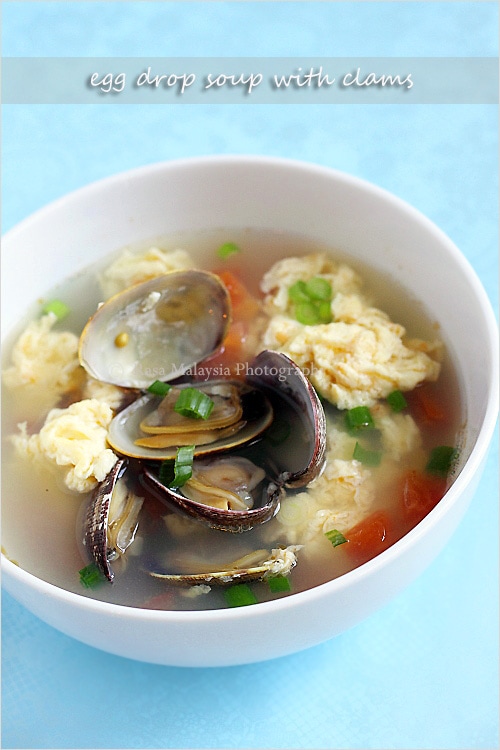 Egg Drop Soup Recipe
Ingredients:
3 eggs (beaten)
2 cups chicken broth
2 cups water
1 pound clams (rinsed and scrubbed)
4 oz. tomato (diced into small pieces)
1 stalk scallion (finely chopped)
Salt to taste
3 dashes white pepper powder
1/2 teaspoon sesame oil
1 teaspoon Chinese rice wine
Method:
Bring the chicken broth and water to boil. Add the diced tomato into the soup and bring it to a quick boil. Add a thin stream of the beaten egg into the boiling broth by circling around the soup pot in a clock-wise manner until the eggs are used up. Wait for 1 minute or so until the eggs are cooked then add the clams and seasonings. As soon as the clam shells are open, add the chopped scallions into the egg drop soup. Turn off the heat and serve immediately.
Cook's Note:
When you pour the eggs into the boiling soup, don't stir the soup with ladle or it will break up the eggs too much.
Most-Pinned Recipes
Ginger Garlic Baked Chicken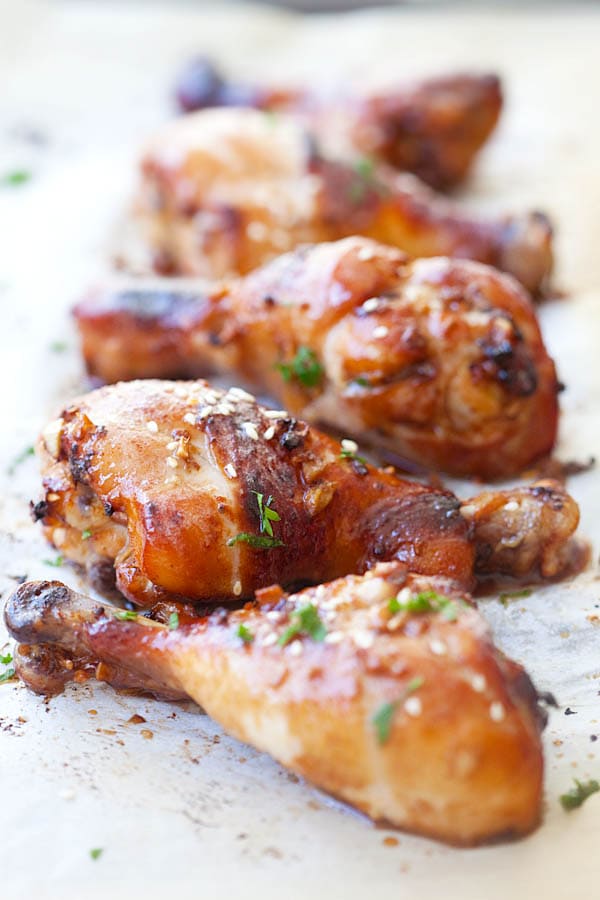 Crab Rangoon (Cream Cheese Wontons)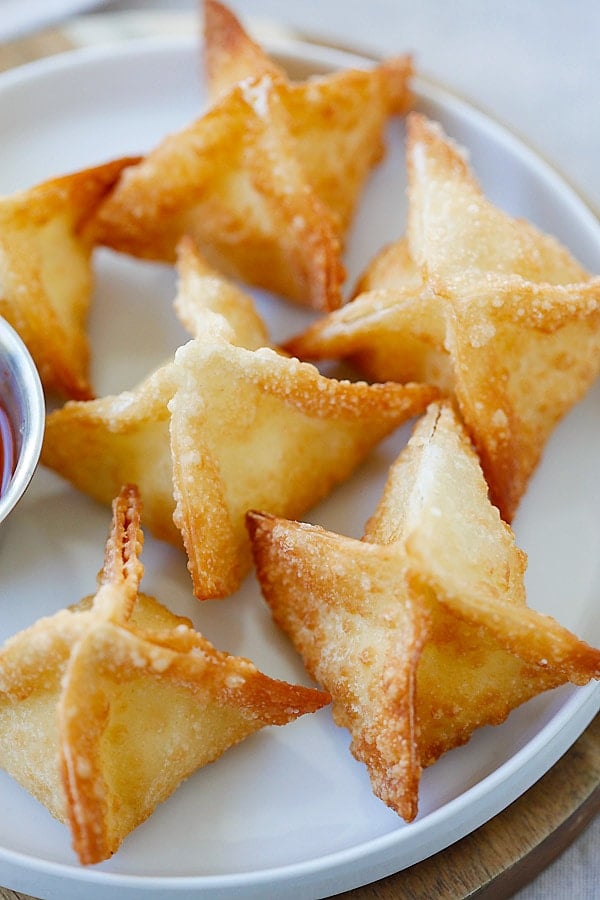 Chicken Wontons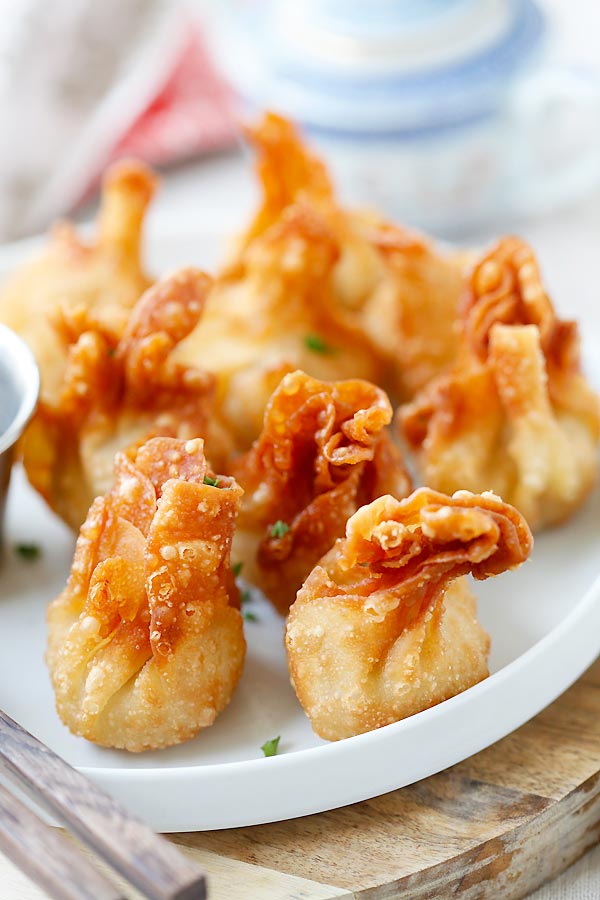 Onion Scallion Beef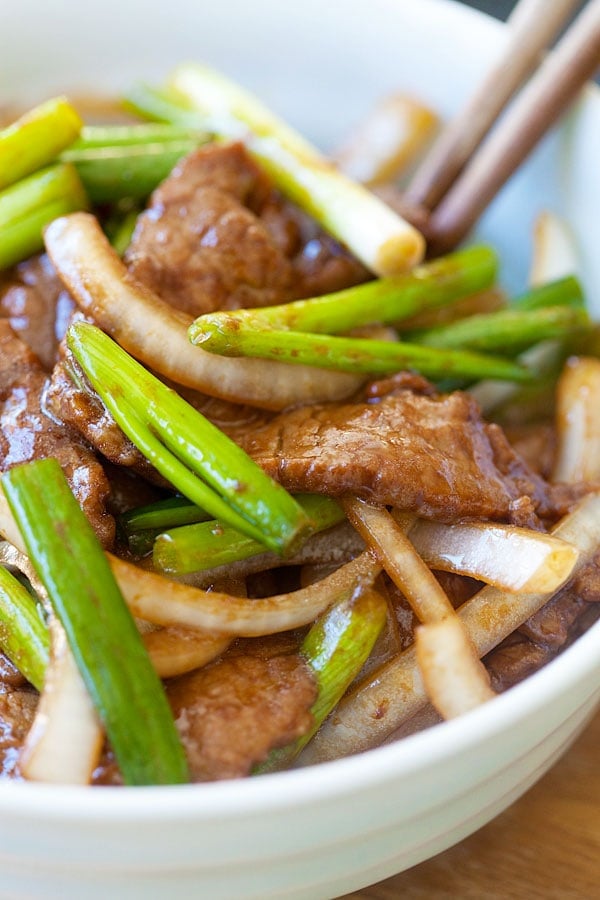 Thai Chicken Sate with Peanut Sauce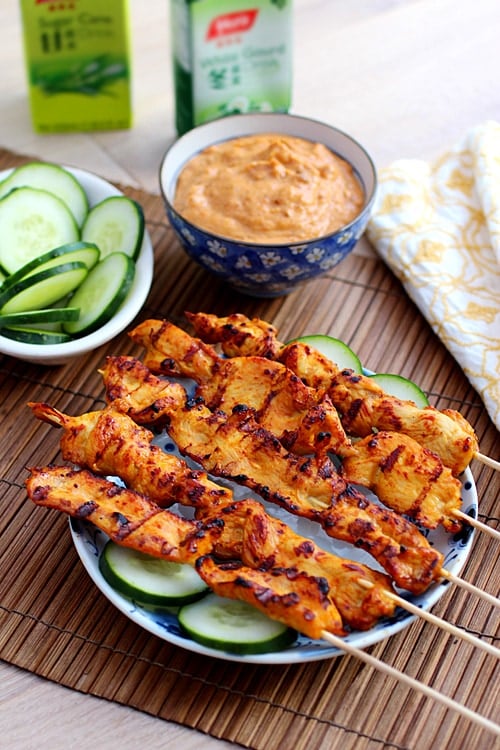 Thai Peanut Sauce