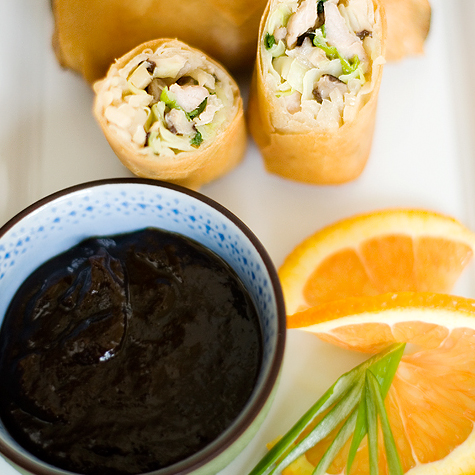 Egg Roll Recipe
Ingredients:
1 package egg roll wrappers (or spring roll wrappers), about 25
1 lb. pork, trimmed of fat and cut into strips (I like the dark meat best)
2-3 tbsps soy sauce
2 tbsp Chinese cooking sherry
2 tsp cornstarch
4 tbsps vegetable oil (like canola or corn oil, but not olive oil)
1 cup green onions, cut into 1-inch strips
4 cups cabbage
2 cups mung bean sprouts
1 cup bamboo shoots, cut into strips
1 cup Chinese mushrooms, stems removed and cut into strips
1 egg white, beaten (for egg wash)
3-4 cups vegetable oil for frying
Method:
Defrost the egg roll (or spring roll) wrappers according to the package instructions. Keep the wrappers under a damp cloth while not in use. In a small bowl, mix the pork, soy sauce, sherry, and cornstarch together. Set aside. Heat 2 tablespoons of oil and half of the green onions in a sauté pan on high. When onions begin to sizzle, add the cabbage and bean sprouts and stir-fry until they are wilted. Remove from pan and set aside in a medium bowl. Heat the remaining 2 tablespoons of oil with the rest of the green onions on high until the onions sizzle. Add the pork to the pan and stir-fry. When the pork is almost cooked through, return the cabbage and sprouts to the pan along with the mushrooms and bamboo shoots. Sauté until cooked. Remove from heat. If there is excessive liquid in the pan, you can drain that off.
On a clean work surface, orient a wrapper so that a corner points toward you. Place 2-3 tablespoons of filling (more if your wrapper is larger) near the corner closest to you. Fold that corner over the filling and then fold the sides over toward the center. Roll the rest up toward the far corner. Wash the edges of the far corner with the beaten egg white and gently seal the egg roll. Repeat until all of the filling or the wrappers are gone.
In a medium saucepan, heat the frying oil to 375°F and fry 3-4 egg rolls at a time for about 3-4 minutes or until golden brown. Remove the egg rolls from the oil and set on a baking rack to cool. (Paper towels will make them soggy). Serve hot with soy sauce, hoisin sauce, sweet and sour sauce, etc. Makes about 24.
Sweet Bean Paste Rolls
Ingredients:
17 oz. can of sweet red bean paste
~12 spring roll wrappers
powdered sugar for dusting
Method:
Follow the wrapping instructions above except place 2 tablespoons of sweet red bean paste in the wrapper instead of the savory filling. Frying time will likely be faster – about 2-3 minutes at 375°F to reach golden brown. When the rolls are done, remove from oil and let cool on a baking rack. Dust with powdered sugar before serving. Makes about a dozen.
Most-Pinned Recipes
Ginger Garlic Baked Chicken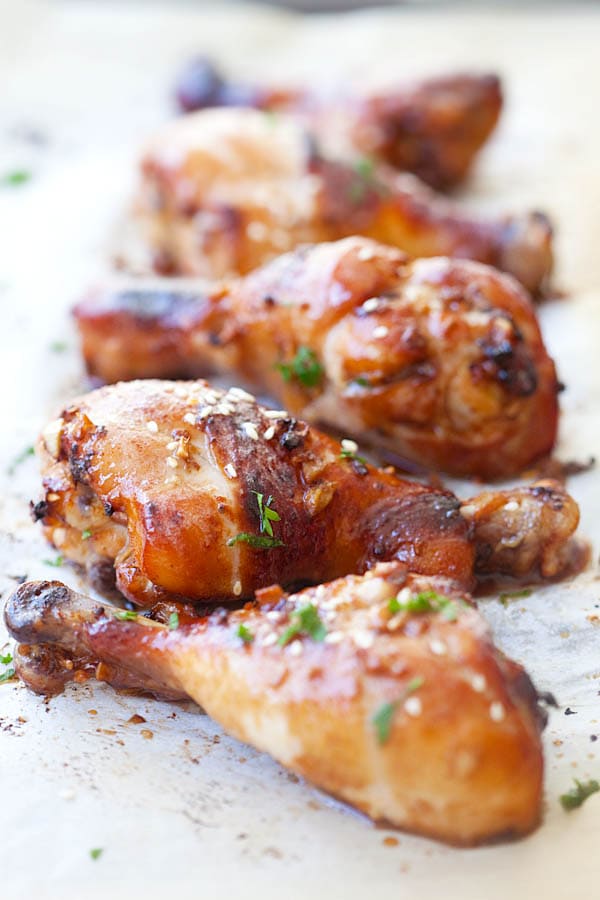 Crab Rangoon (Cream Cheese Wontons)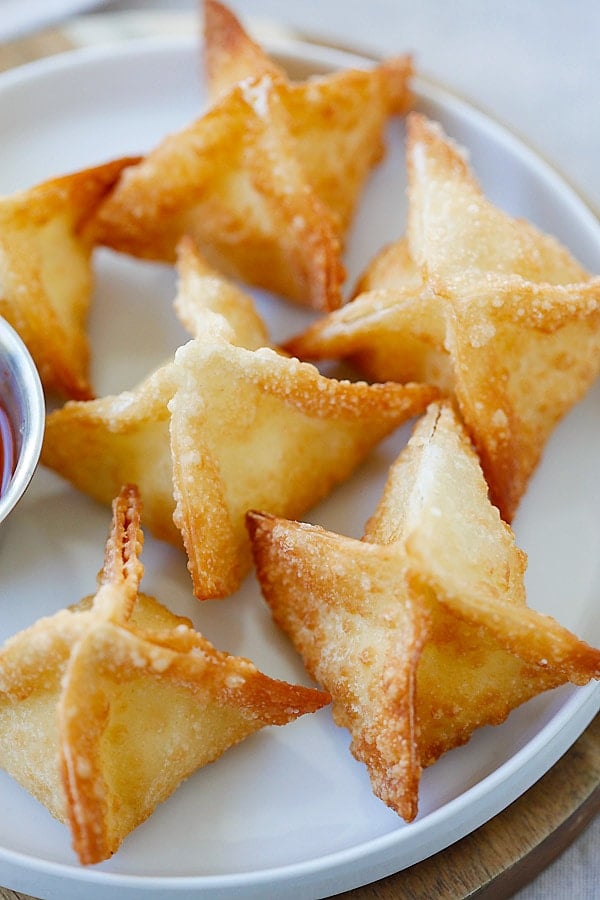 Chicken Wontons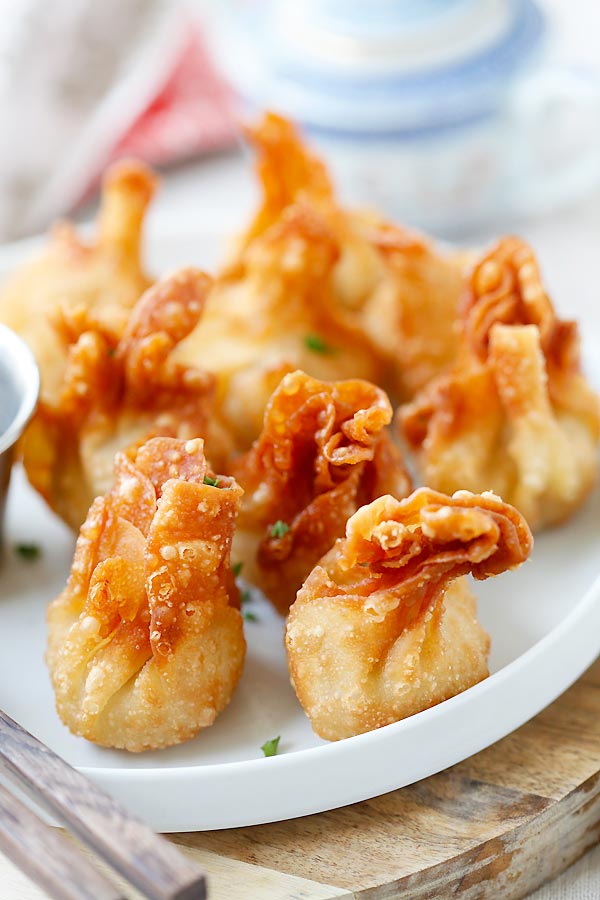 Onion Scallion Beef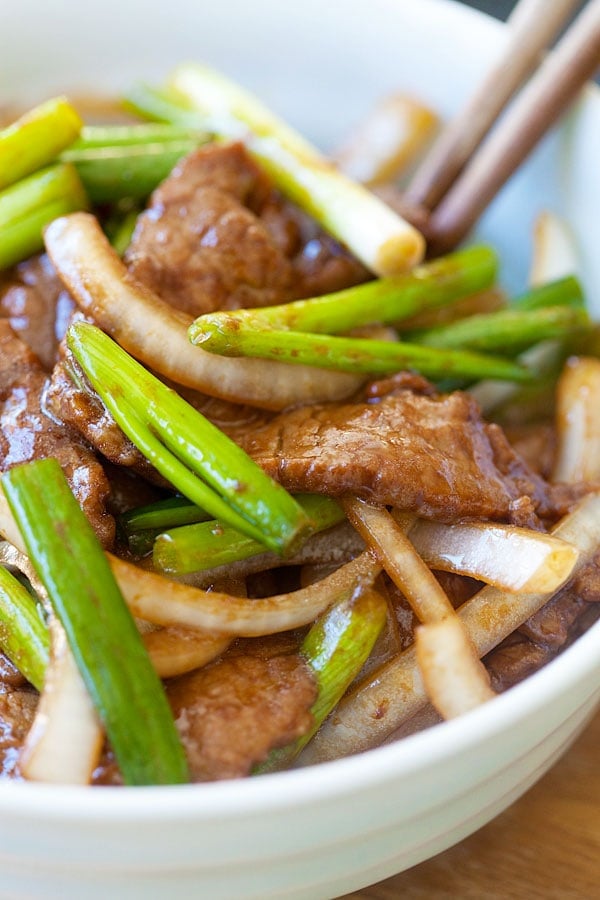 Thai Chicken Sate with Peanut Sauce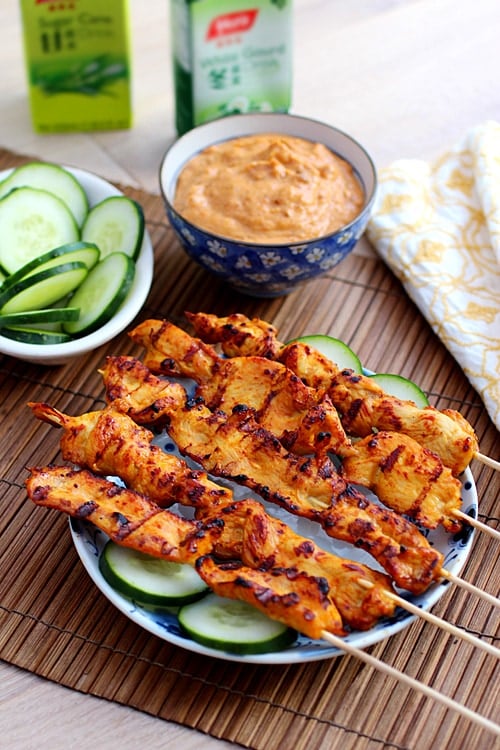 Thai Peanut Sauce