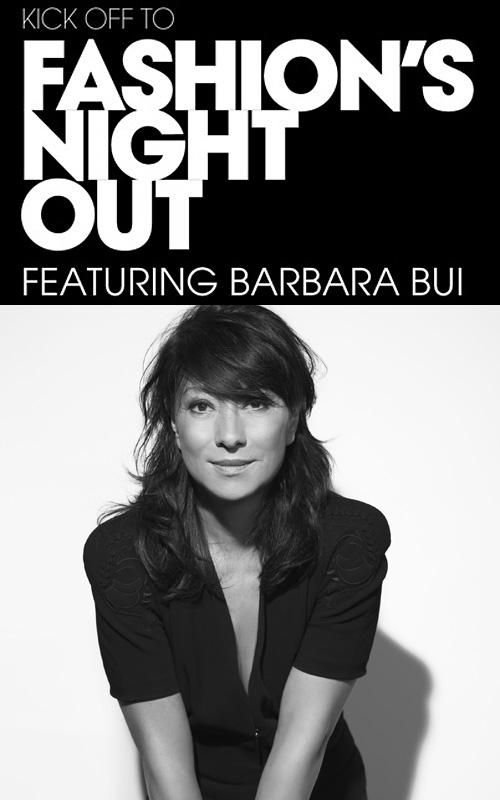 I am a huge fashion, beauty, travel, and lifestyle buff. My life motto is to enjoy "all the good things in life," and in my dictionary, it means indulgence in the best of fashion, beauty, travel, food, and lifestyle.
A few days ago, I was invited to a Kick Off To Fashion's Night Out featuring Barbara Bui, at the trendy SLS Hotel in Beverly Hills. It was a private dinner and fashion show, hosted in Saam by José Andrés. Barbara Bui's simple, effortless elegance and chic collections have been making waves in Los Angeles since the opening of its flagship store in Beverly Hills last year. I was extremely thrilled to attend the event.
The theme of the night was "A Taste of Fashion," with immaculate pairing of fashion and food. The eclectic pairing menu was a collaboration between the chef and renowned fashion expert Melissa Magsaysay (former style editor for the LA Times). During each course, the chef, and Melissa, each presented their unique contributions to the menu, providing insight into their philosophies and inspirations behind the evening's fashion, food and wine selections. It was a flawless execution throughout the lovely evening.
Here are some of the pictures of the event.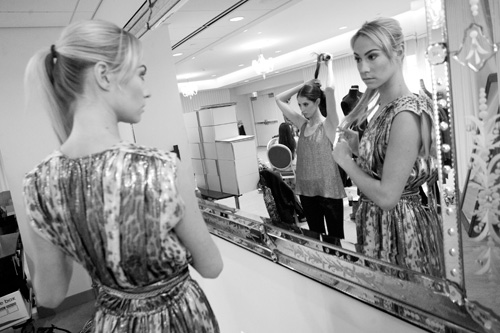 Backstage. The models getting ready for the event.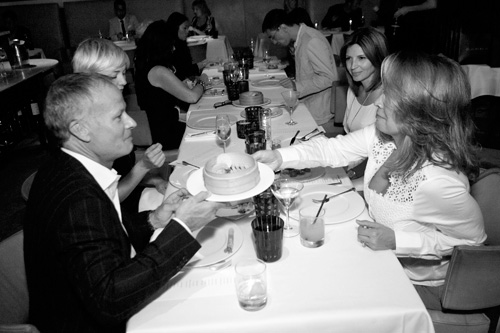 The guests sharing the delicious Oxtail Steamed Buns.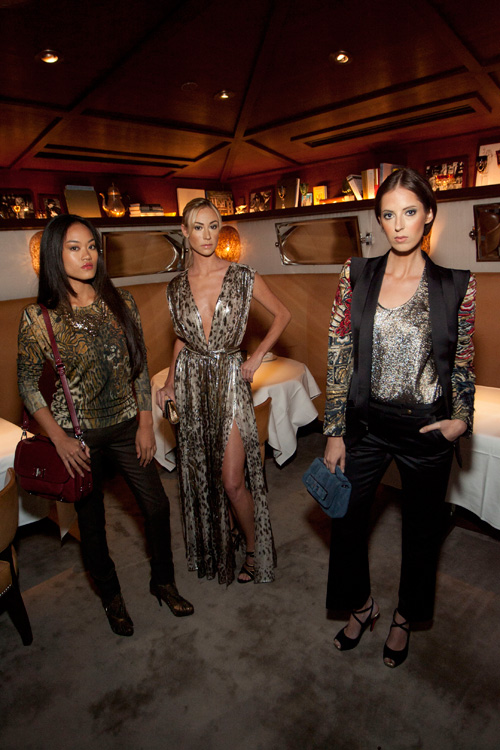 The models with the gorgeous Barbara Bui Fall/Winter 2012 collection and accessories.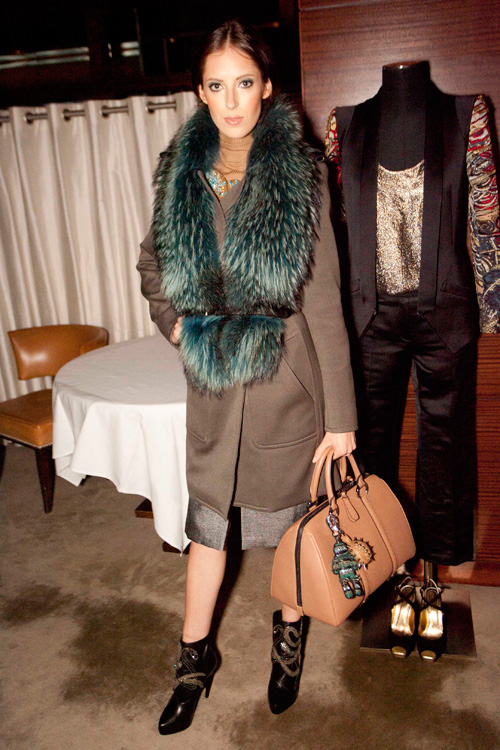 I love the outfit and the handbag!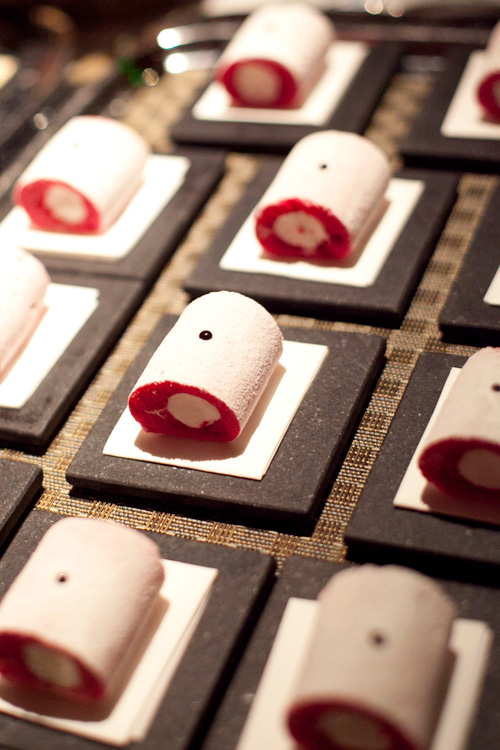 Some of the best dishes of the evening: Beet Meringue. The best meringue ever.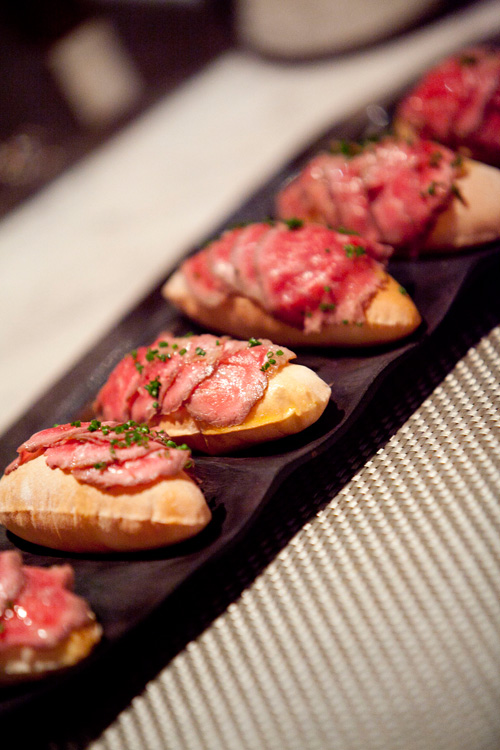 This Philly Cheesesteak was pure perfection in terms of texture, taste, and creativity.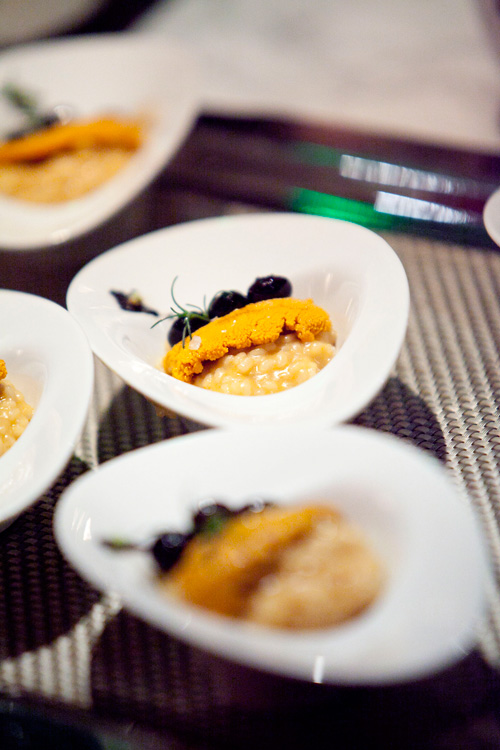 Uni and Eel Rice.
Barbara Bui established her eponymous label in 1987 in Paris. Barbara Bui is also a member of the Chambre Syndicale de la Couture Francaise et des Créateurs de Mode. The designer has flagship stores across the world and most recently a flagship store in the very heart of Beverly Hills on Rodeo Drive.
Barbara Bui
405 North Rodeo Drive (at Brighton Way)
310-275-4452
For more information about Barbara Bui, please check out its website at www.barbarabui.com.