Foodbuzz Publisher Community Launches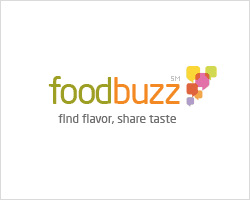 http://rasamalaysia.com/foodbuzz-publisher-community-launches/
Foodbuzz Publisher Community Launches

Congratulations to the team at Foodbuzz, the long awaited Global Foodbuzz Food Blogger Community officially launches today with great success!
Foodbuzz is an online platform with more than 1,000 blog partners. On Foodbuzz, it's about the real-people, real-food, and the real-time power of food publishing in every corner of the world. Currently, the Foodbuzz community ranks as one of the top-10 Internet destinations for food and dining, with bloggers based in 45 countries and 863 cities serving up daily food content. It's a truly global platform that leverages the independent voice of food enthusiasts all around the world…
As you can see, Rasa Malaysia is a proud featured publisher of the Foodbuzz blogger community. I have been with them for over a year now and am loving it. It's truly a viable platform for food bloggers–regardless of the size of your blog. The Foodbuzz blogger community is still growing with the addition of over 100 new blogs per month. 
Buzz is the word; Foodbuzz that is!
You Might Also Like These Recipes Below:
LOVE THE RECIPE & PHOTOS? PLEASE SHARE:
Sign Up for Email Updates
Enter your email for new updates: recipes, giveaways, and more!