FridgeX Food Storage Set Giveaway (CLOSED)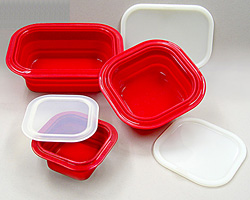 http://rasamalaysia.com/fridgex-multi-purpose-food-storage-set-giveaway/
FridgeX Food Storage Set Giveaway (CLOSED)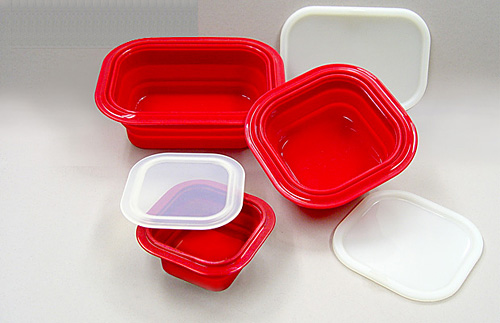 Update: The winner is Denae M.
I am partnering with my friends at Xtrema Ceramic Cookware to give away a 6 Piece Rectangle FridgeX Multi Purpose Food Storage Set. There will be one (1) winner whom will receive one (1) 6 Piece Rectangle FridgeX Multi Purpose Food Storage Set. The value of this multi purpose food set is $44.99.
What could be better than a baking vessel that can go from freezer to oven, is non-stick and stain-resistant, and won't chip, rust or stain? How about a baking vessel like this that can also be used as storage containers?
FridgeX combines the best in baking with innovative storage for double-duty use and less clutter. Bake, serve and store with FridgeX.
FridgeX is made from silicone, an all-natural and non-toxic material made from rocks and sand. Besides oxygen, it's the most common element on Earth. The FDA has approved its use for food baking and storing since it doesn't leach chemicals into the food.
Professional bakers choose silicone not for just these reasons, but also because they offer superior baking results. They're non-stick, giving you a better-looking cake and easier-to-clean pans. Clean-up is no longer the chore you have to face after the baking fun is done. It's quick and easy.
It's not just the fact that it's non-stick that makes it the preferred baking pan. It's also the fact that it's completely shock-proof and extremely heat-resistant. Taking it from the freezer straight to the oven won't warp it. FridgeX is designed to withstand temperatures up to 430° F for ultimate versatility in baking. You'll love the easy-to-grab handles, which come in especially handy when transporting from freezer to oven to table.
When you're not using your FridgeX, which won't happen often once you experience the baking miracles these pans produce, simply collapse them down. They nest together to take up the smallest amount of space in your cupboard.
And when you use your FridgeX for storing leftovers, you never have to worry about stains or smells left behind. FridgeX doesn't absorb odors or become discolored … even if you're storing your homemade pasta sauce!
Features:
Use Hot & Cold: Healthy & SAFE– FridgeX can be used for both cold meals and baking hot meals, up to 430° F.
Shock-proof: Go from the freezer right to the oven and vice versa … it will always retain its shape.
Non-stick & Stain-resistant: Foods don't stick and they don't leave behind discoloration or odors.
Easy Storage: The pieces collapse down and then nest together for convenient, space-saving storage.
Durable: Although lightweight, FridgeX is extremely durable. It will not leach, chip, break, or stain.
Eligibility: United States only. Closing Date: February 10, 2013, 11:59 pm PST. Winner will be randomly selected and contacted via email on February 11, 2013. The prize is proudly sponsored by Xtrema Ceramic Cookware.
Sign Up for Email Updates
Enter your email for new updates: recipes, giveaways, and more!