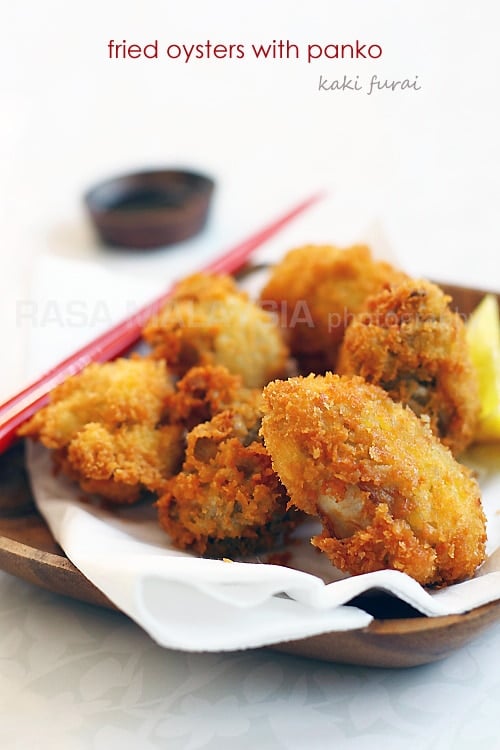 Fried Oysters with Panko (Kaki Furai/Kaki Fry)
Ingredients:
6 raw and shucked oysters
Corn starch
Panko (Japanese bread crumbs)
1 egg, lightly beaten
Lemon wedges
Oil for deep frying
Mayonnaise or tonkatsu sauce for dipping
Method:
Rinse the oysters thoroughly with water, pat dry with paper towels. Coat all oysters well with corn starch, follow by the beaten eggs, and finally panko. Shake off the excess panko.
Heat up a deep fryer or a pan with enough oil for deep-frying. Fry oysters until golden brown, then transfer the fried oysters out using a slotted spoon. Drain the excess oil on a plate lined with paper towels. Serve with some lemon wedges, mayonnaise or tonkatsu sauce.
Most-Pinned Recipes
Ginger Garlic Baked Chicken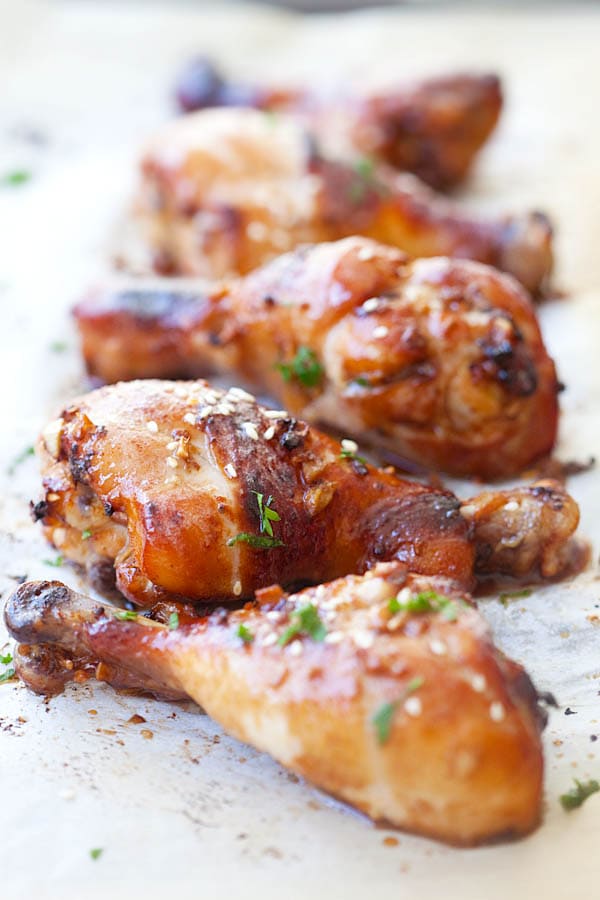 Crab Rangoon (Cream Cheese Wontons)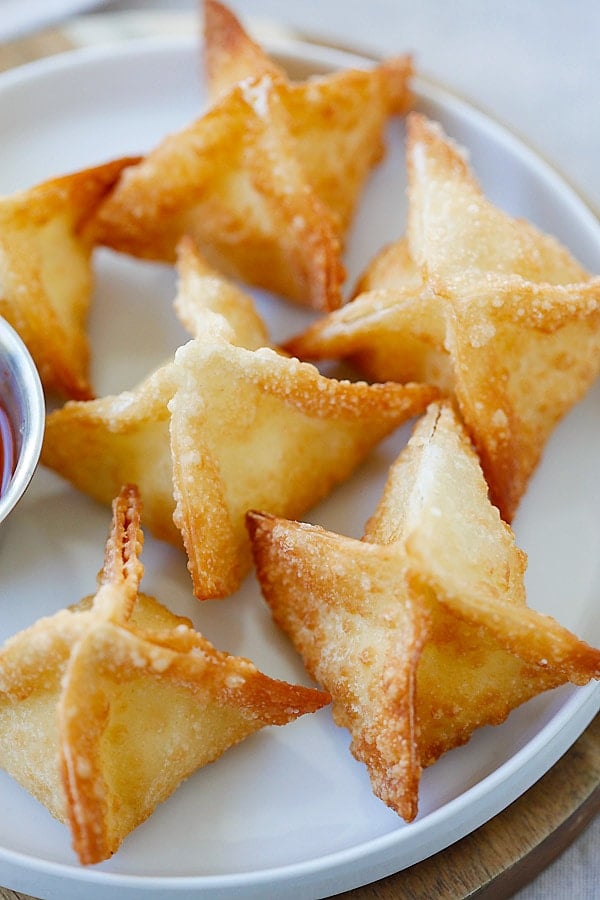 Chicken Wontons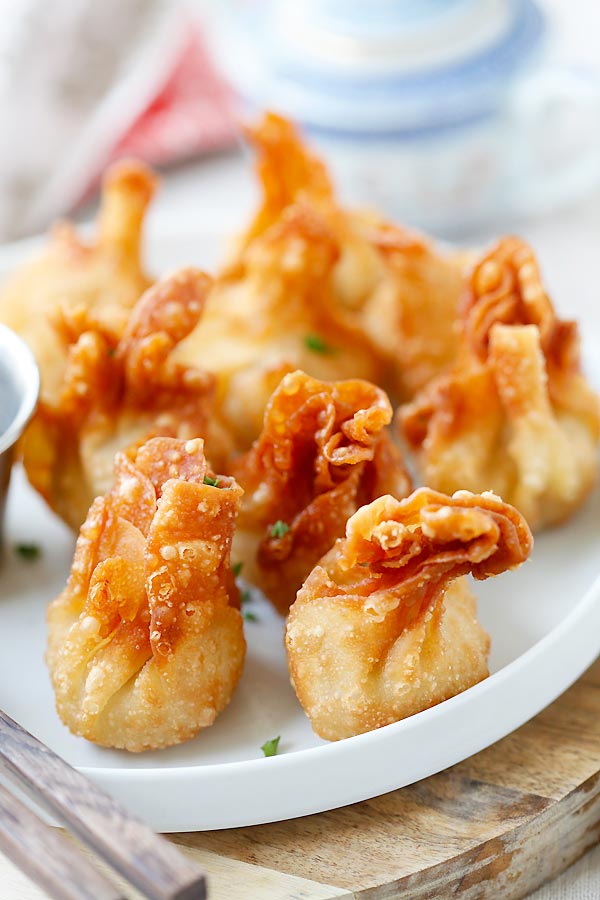 Onion Scallion Beef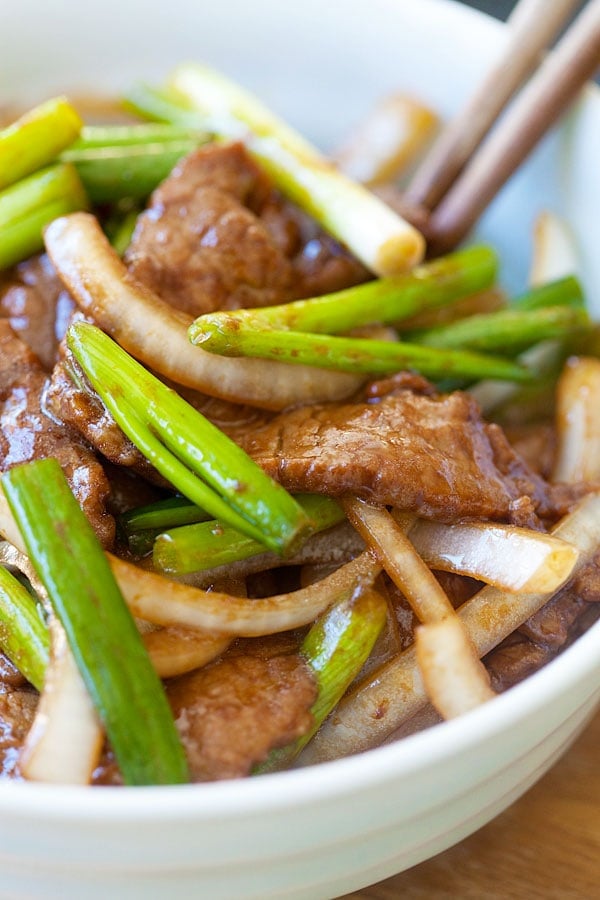 Thai Chicken Sate with Peanut Sauce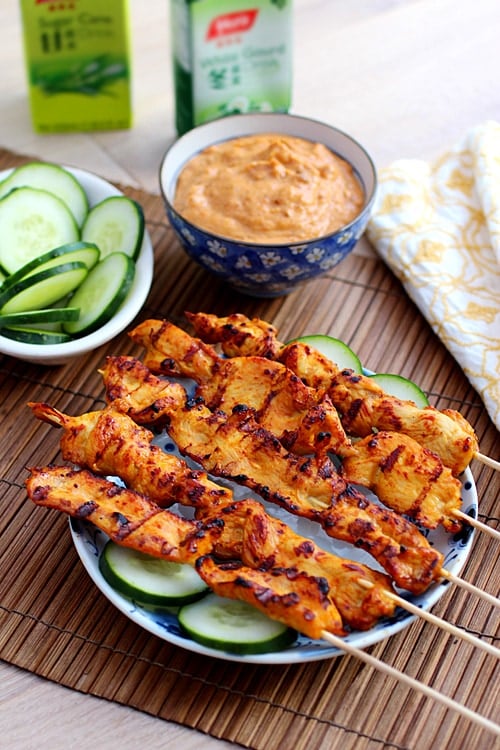 Thai Peanut Sauce