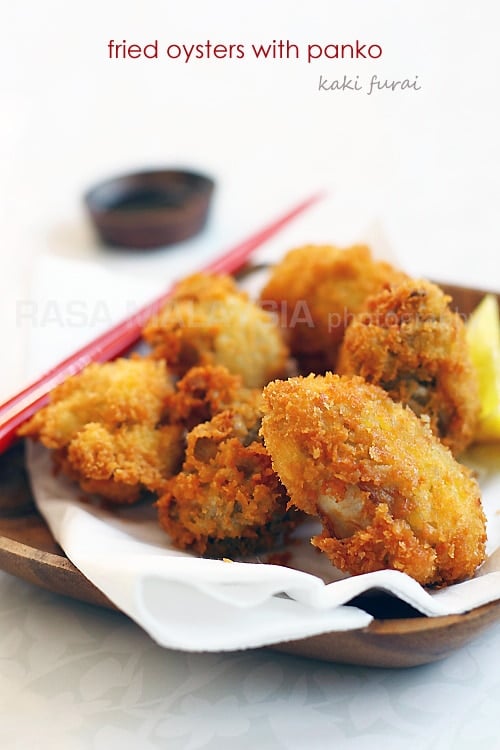 Everyone loves panko, or Japanese bread crumb that gives fried foods an airy, light, and super crispy coating, for example: tonkatsu (Japanese fried pork cutlet). I am no exception. In fact, every time I eat out at a Japanese restaurant or izakaya, I would always order a dish of fried appetizer and my favorite is deep-fried oysters or panko-crusted oysters.
In Japanese, fried oysters is called kaki fry or kaki furai, and those two words are probably the first few Japanese words I'd learned. I remember the first time I saw this dish on a Japanese menu. Kaki means leg in Malaysian language, so you could imagine my reaction then! Of course, I found out soon enough that kaki means oysters in Japanese, and that was when I started my love affair with kaki fry (kaki furai). Of course, it also helps that I absolutely love oysters…
To work with panko and make sure that you have the crispiest coating that sticks to the food and doesn't fall off easily,  follow the steps below:
First, coat your ingredient (be it pork, oysters, scallops, shrimp, etc.) with corn starch/corn flour
Then, dip the ingredient into some beaten egg to seal in the corn starch
Next, coat the ingredient generously with panko
Finally, shake off the excess panko and deep fry to golden brown.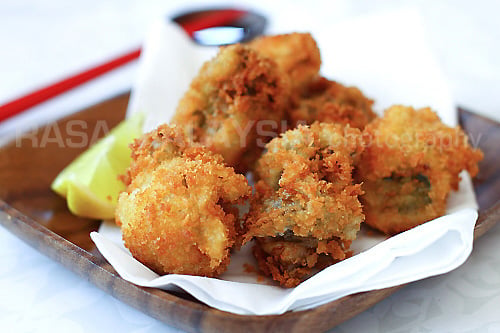 That was exactly how I made my fried oysters with panko, super easy, fast, and the end result was absolutely crispy and delicious. And I didn't have to shuck the oysters like this baked oysters recipe. :)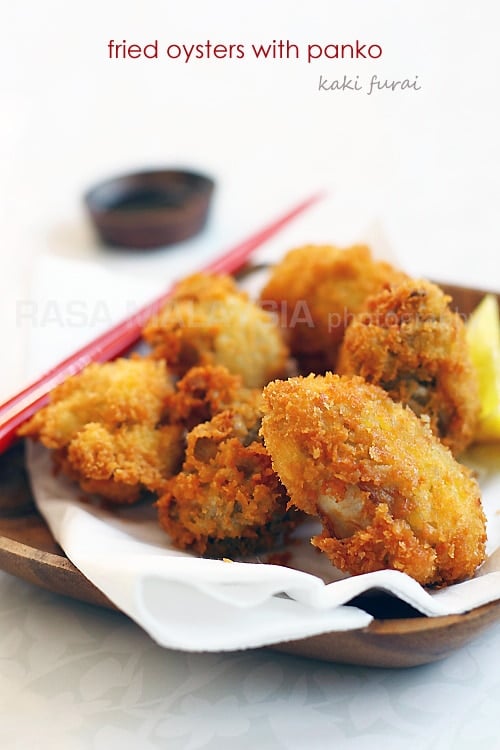 Fried Oysters with Panko (Kaki Furai/Kaki Fry)
Ingredients:
6 raw and shucked oysters
Corn starch
Panko (Japanese bread crumbs)
1 egg, lightly beaten
Lemon wedges
Oil for deep frying
Mayonnaise or tonkatsu sauce for dipping
Method:
Rinse the oysters thoroughly with water, pat dry with paper towels. Coat all oysters well with corn starch, follow by the beaten eggs, and finally panko. Shake off the excess panko.
Heat up a deep fryer or a pan with enough oil for deep-frying. Fry oysters until golden brown, then transfer the fried oysters out using a slotted spoon. Drain the excess oil on a plate lined with paper towels. Serve with some lemon wedges, mayonnaise or tonkatsu sauce.
Most-Pinned Recipes
Ginger Garlic Baked Chicken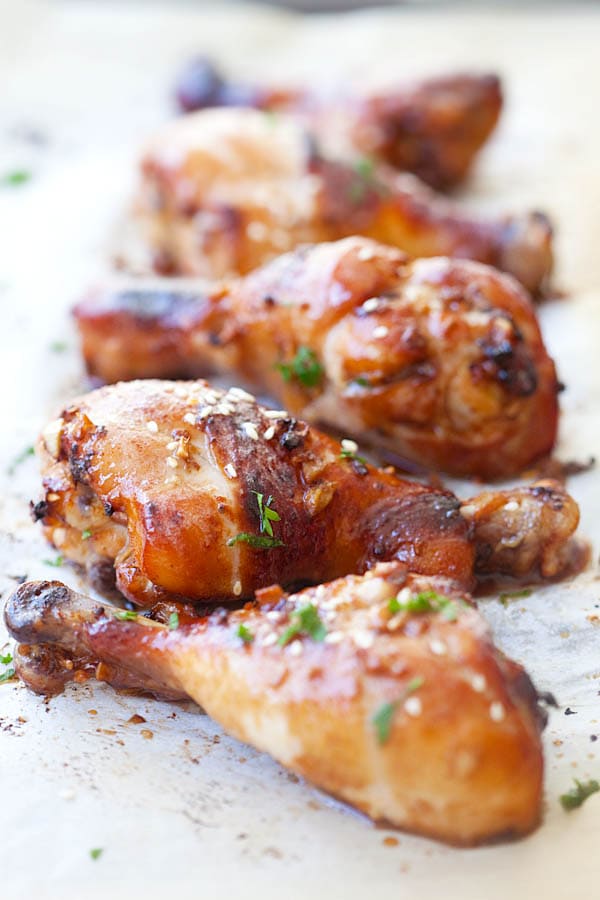 Crab Rangoon (Cream Cheese Wontons)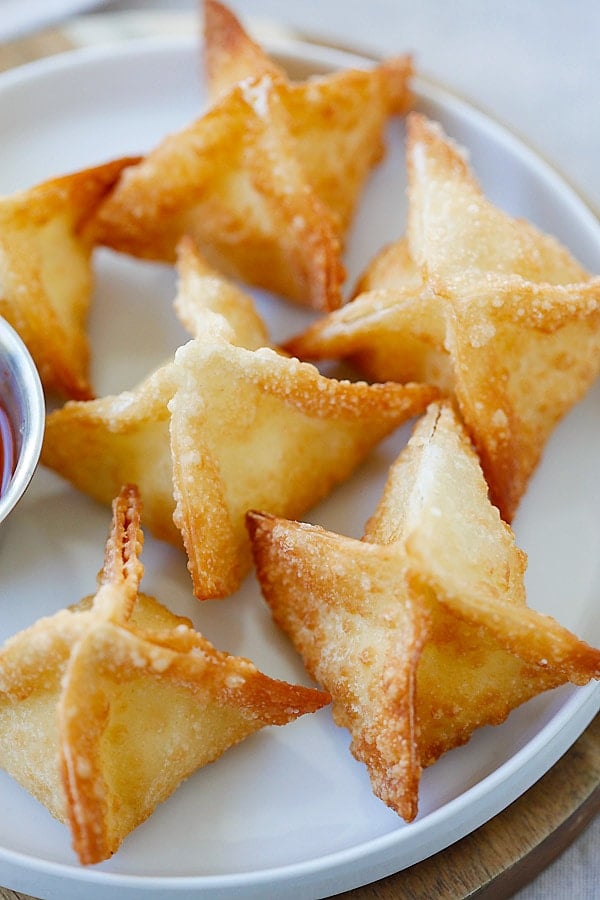 Chicken Wontons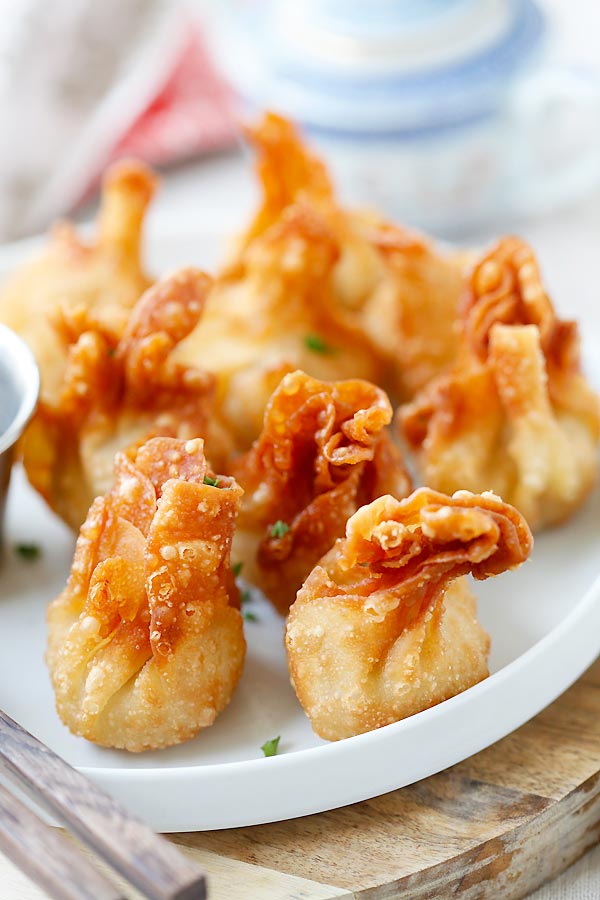 Onion Scallion Beef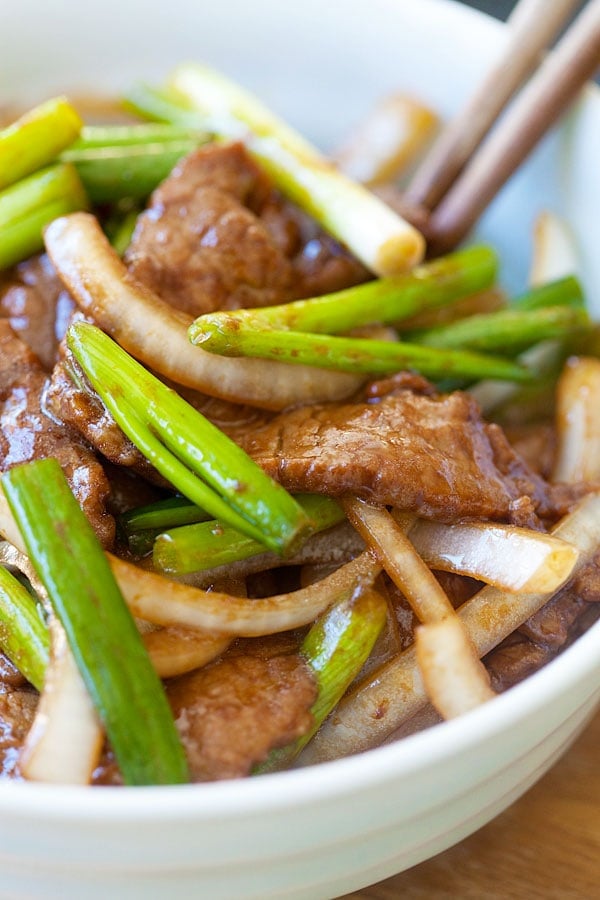 Thai Chicken Sate with Peanut Sauce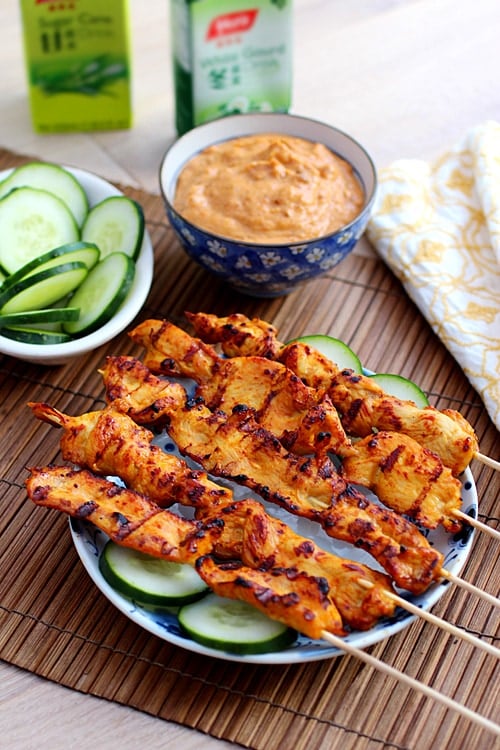 Thai Peanut Sauce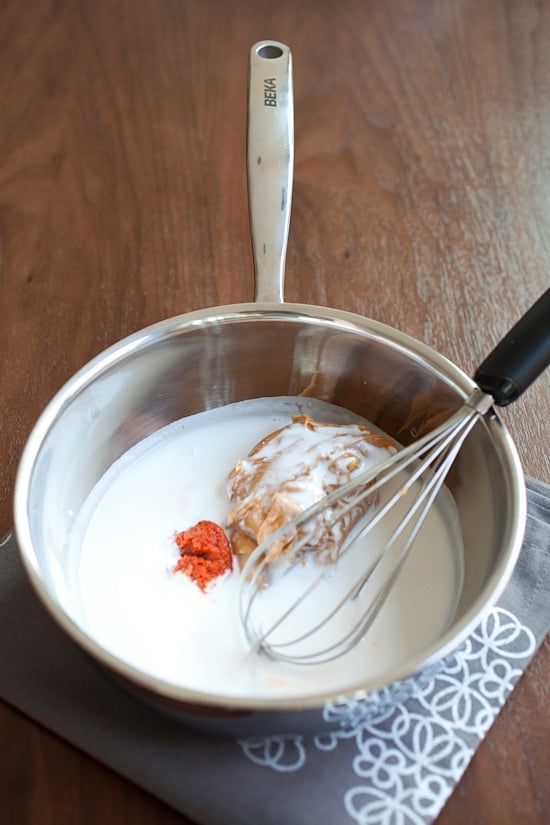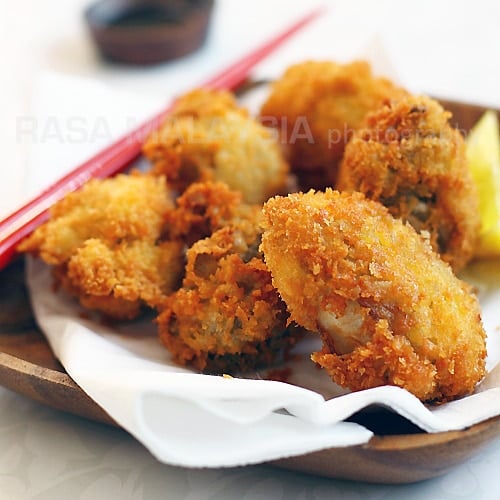 Limited Time Offer: $5.99 only. Available for download WORLDWIDE!
**Use it on Your Tablet, Mobile Phone, Desktop or Laptop**
Copyright © 2016 Rasa Malaysia. All rights reserved.