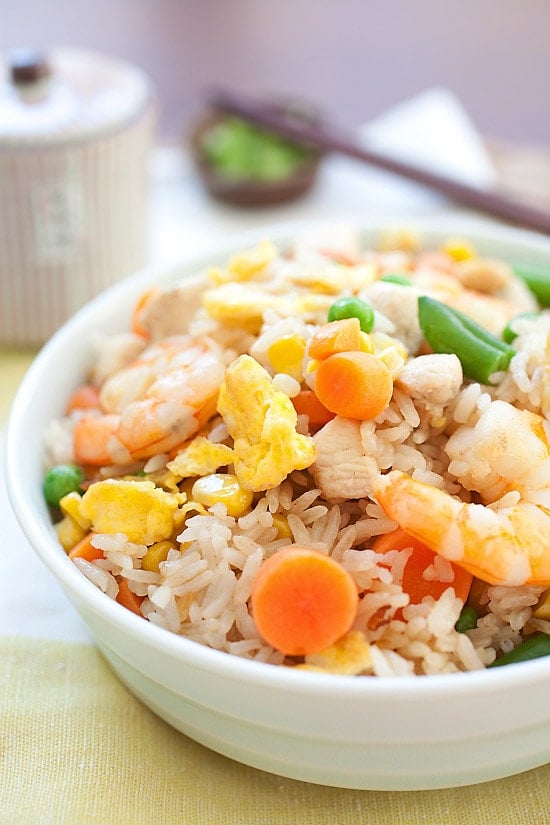 Fried Rice
Fried Rice – easy Chinese fried rice recipe with rice, eggs, chicken, shrimp and tastes SO MUCH better than takeout!!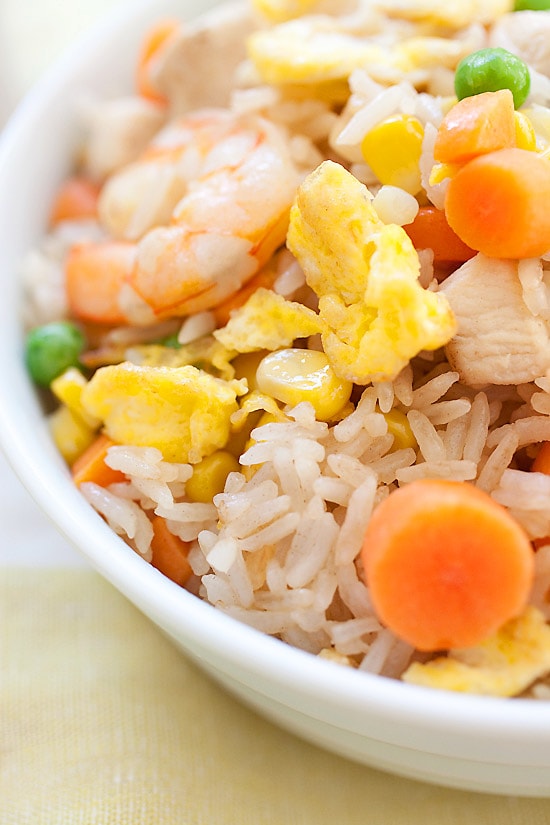 Fried rice is hugely popular and home-cooks are constantly looking for a great recipe. Fried rice is always the most popular item at Chinese restaurants. It's very easy to make fried rice at home as the recipe is versatile and one can add any ingredients to it, plus it's a great way to use up overnight or leftover rice and make it into an appetizing, cheap, and flavorful meal.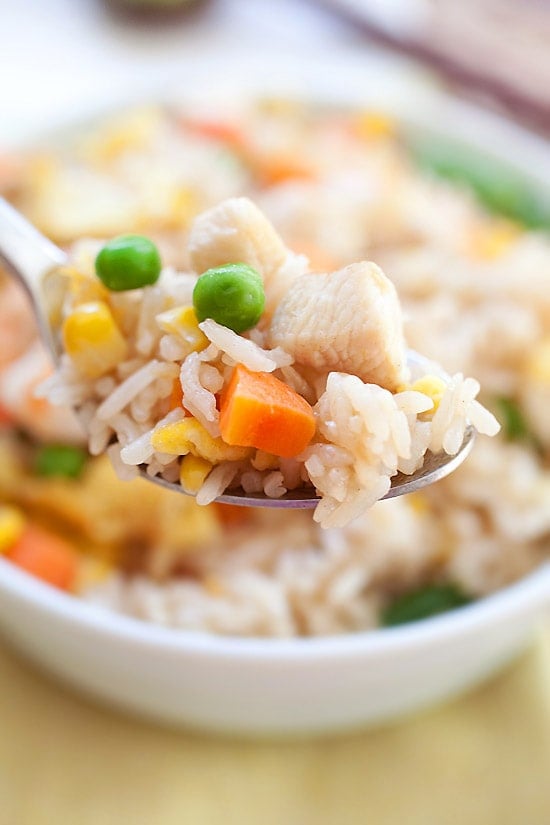 I love making chicken and shrimp fried rice because I always have the ingredients at home. Add in some frozen vegetables and you will have a filling and delicious dish, plus fried rice is so easy to make and takes less than 15 minutes and lunch or dinner is ready.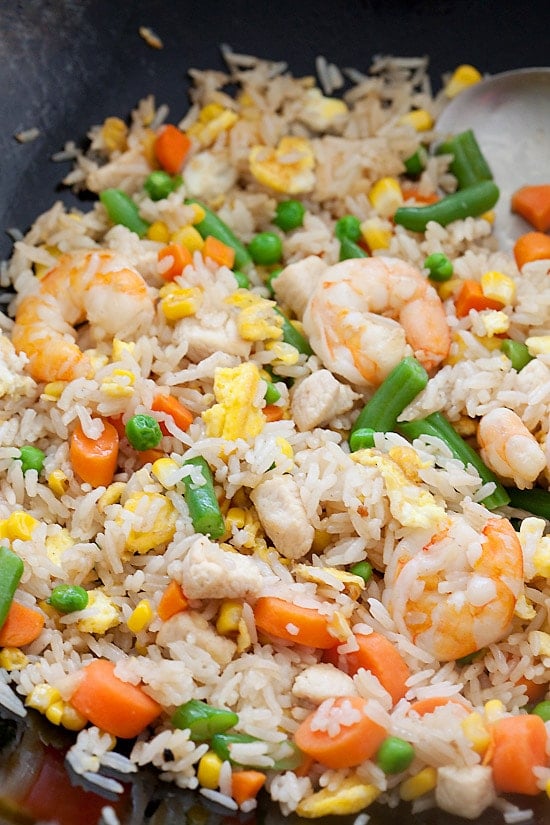 The next time when you dine out at Asian or Chinese restaurants, make sure you ask for an extra serving of steamed white rice. Bring them home, and keep it in the refrigerator. The next day, you have the perfect overnight or leftover rice which is great for making fried rice as the water content in leftover rice is lower and the rice is dryer, so your fried rice will be nice, as each grain of rice will be "fried" by the heat, and not mushy and stick together, just like how my pictures are. Never make fried rice with freshly steamed rice or you are going to get a mushy, sticky fried rice that doesn't look or taste good.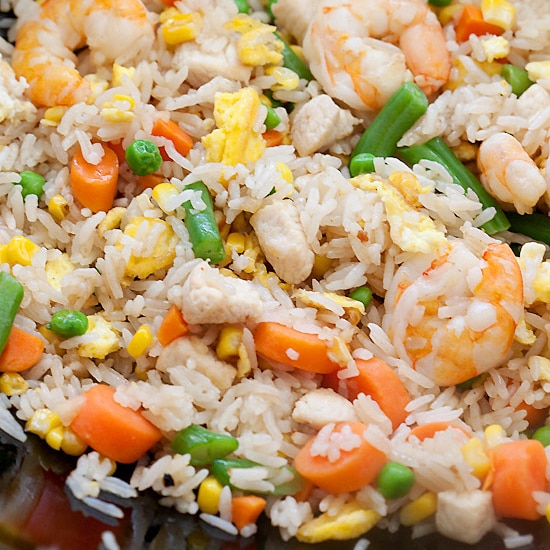 This is my fried rice recipe for your reference. Do check out my collection of Chinese recipes. Enjoy!