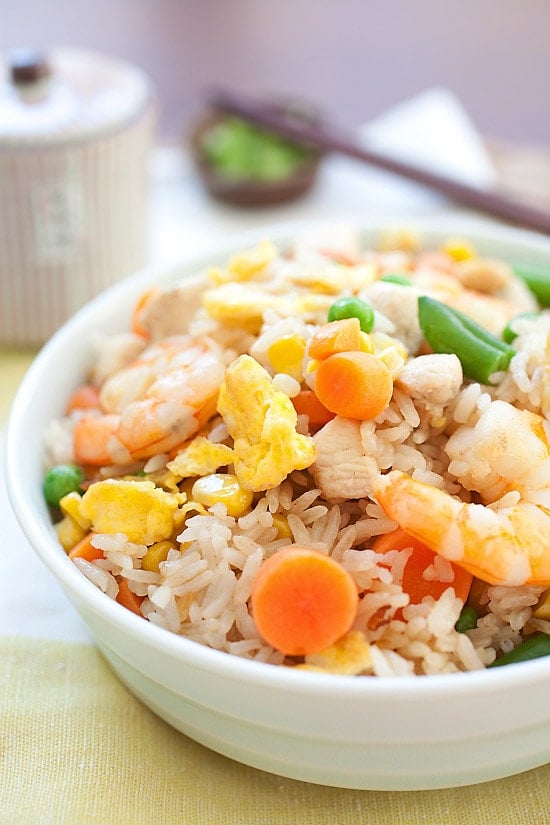 Fried Rice
Fried Rice – easy and delicious Chinese fried rice recipe with rice, eggs, chicken, and shrimp. SO MUCH better and healthier than takeout!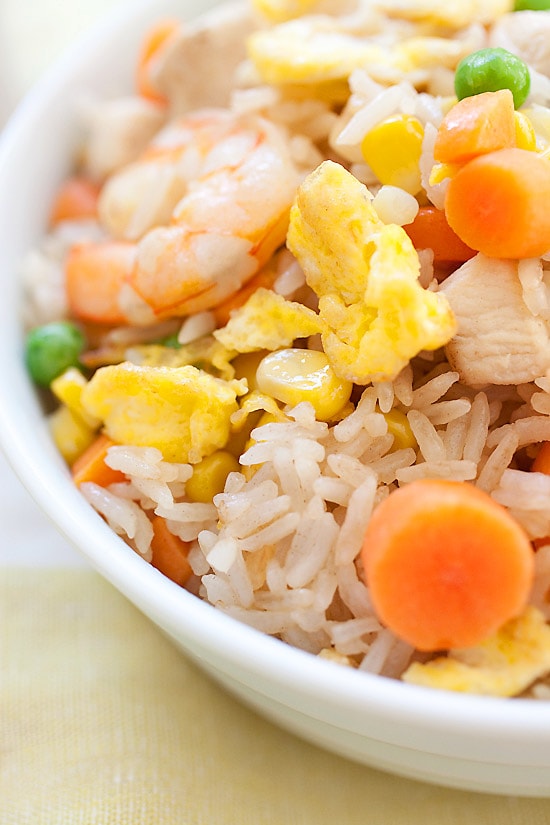 Fried rice is probably the most popular Chinese food ever. It's very easy to make fried rice at home. All you need is a few simple ingredients. My fried rice recipe is very versatile as you can customize your ingredients based on what you have. What's more, it's the best way to use up leftover rice and make it into an appetizing, cheap, and flavorful fried rice meal for the entire family!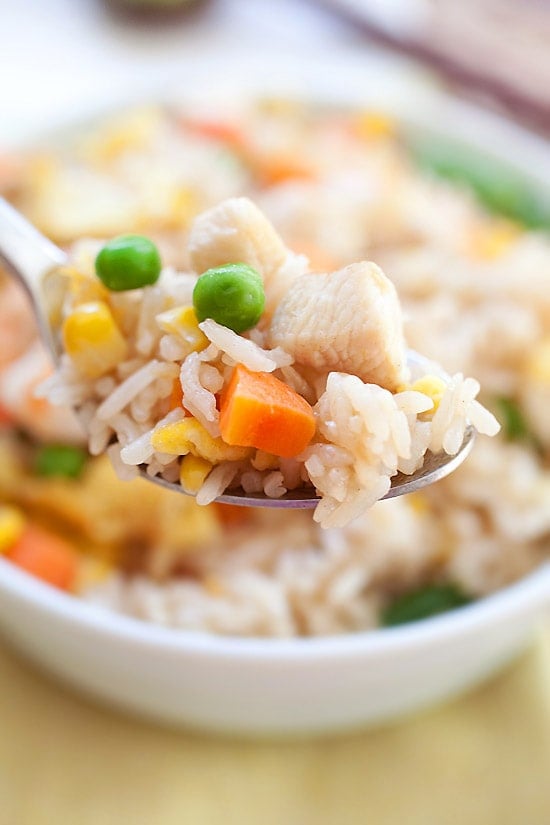 To make the best fried rice, you need protein such as chicken and/or shrimp. Eggs make the fried rice even more flavorful. Other than that, you just need frozen mixed vegetables, that's all. So easy.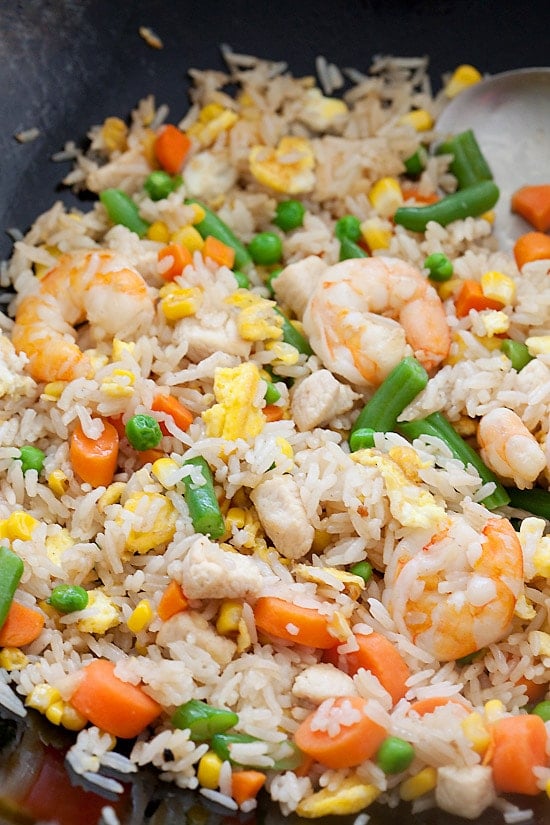 Another tip to share: make sure you ask for an extra serving of steamed white rice the next time you dine out at Chinese restaurants. Bring it home and keep it in the refrigerator. The next day, you have the perfect "overnight" or leftover rice which is great for making fried rice. Enjoy!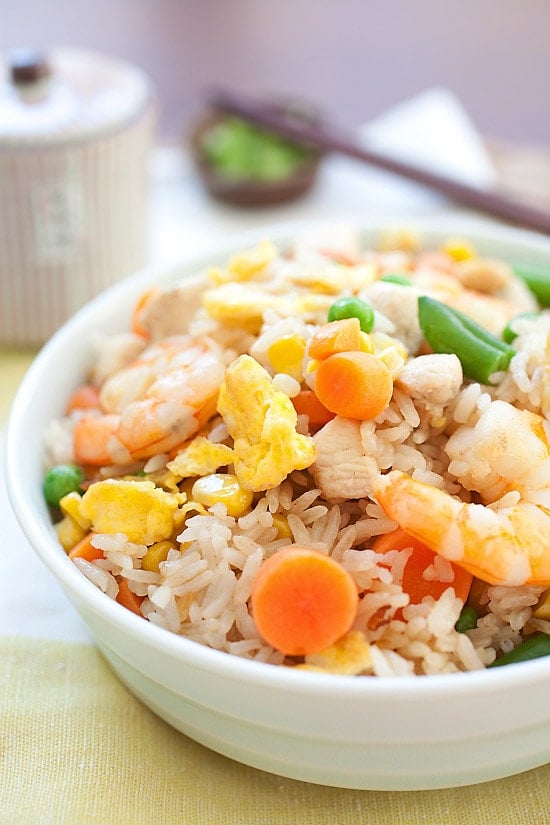 Fried Rice Recipe
Serves 2 | Prep Time: 15 Minutes | Cook Time: 5 Minutes

Ingredients:
2 tablespoons oil
2 cloves garlic, minced
4 oz chicken breast, cut into cubes
4 oz shrimp, peeled, shelled and deveined
1 cup frozen mixed vegetables, thawed
12 oz overnight rice
1 tablespoon fish sauce
1 tablespoon soy sauce
1/4 teaspoon oyster sauce
3 dashes white pepper
2 eggs, lightly beaten
Salt to taste
Method:
Heat up a wok or pan with two tablespoons of oil. Add the garlic and stir fry until aromatic, follow by chicken, shrimp, and mixed vegetables. Stir fry until the chicken and shrimp are half cooked. Add in the rice and stir well with the ingredients. Add the fish sauce, soy sauce, oyster sauce, white pepper and continue to stir the fried rice for a couple of minutes.
Using the spatula, push the rice to the side of the wok and make a "well" in the middle of the fried rice. Pour the beaten eggs in the "well." Wait for 30 seconds and then cover the eggs with the fried rice. Leave it for 30 seconds to 1 minute and continue to stir-fry so the eggs form into small pieces and mix well with the fried rice. Add in salt to taste and do some quick stirs, dish out and serve hot.
Serve this Fried Rice with: 
Orange Chicken
Beef and Broccoli
Most-Pinned Recipes
Ginger Garlic Baked Chicken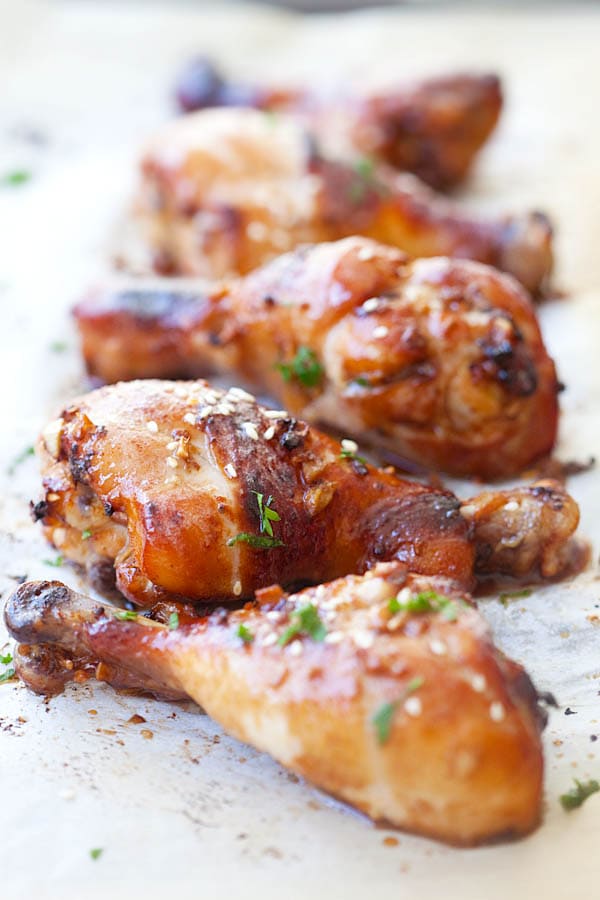 Crab Rangoon (Cream Cheese Wontons)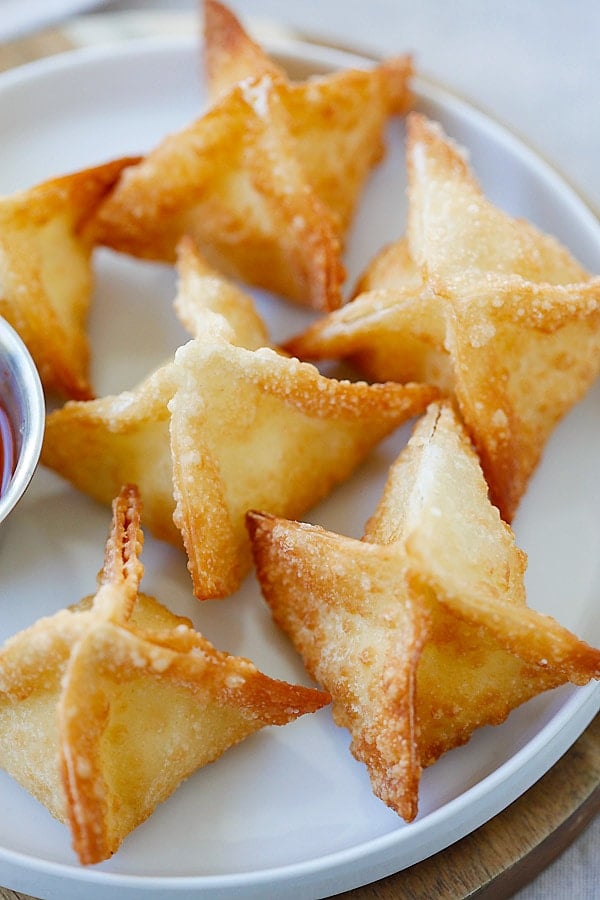 Chicken Wontons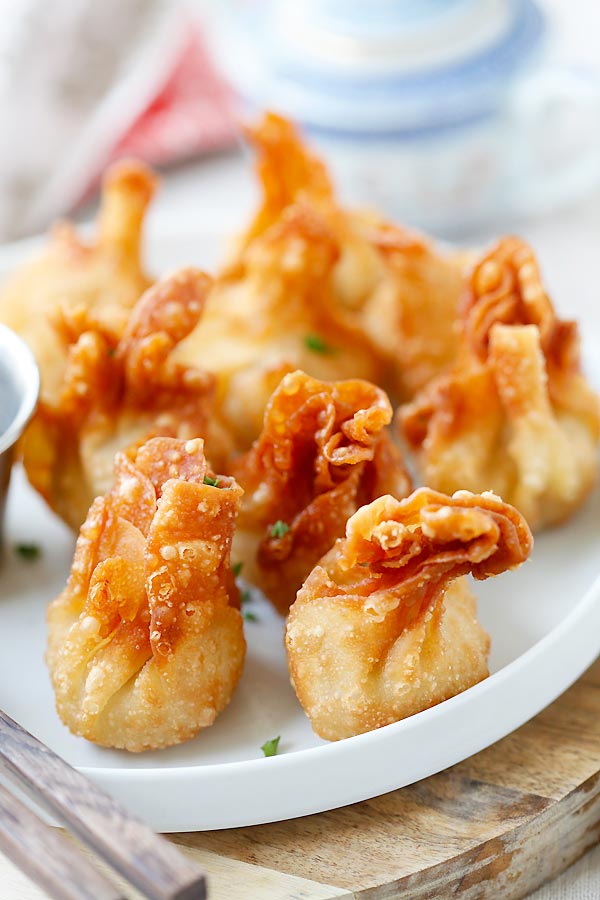 Onion Scallion Beef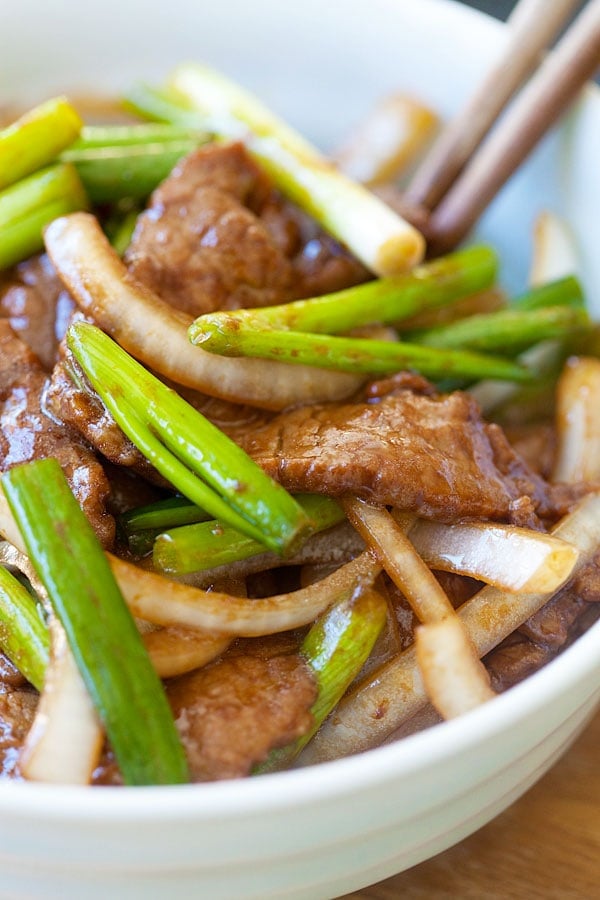 Thai Chicken Sate with Peanut Sauce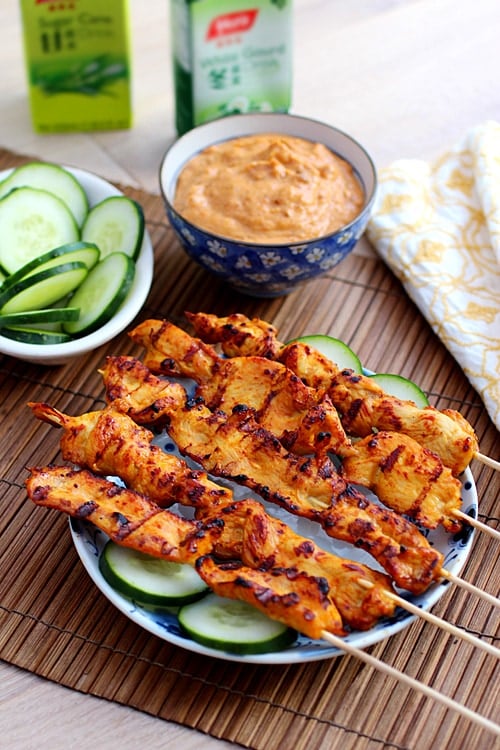 Thai Peanut Sauce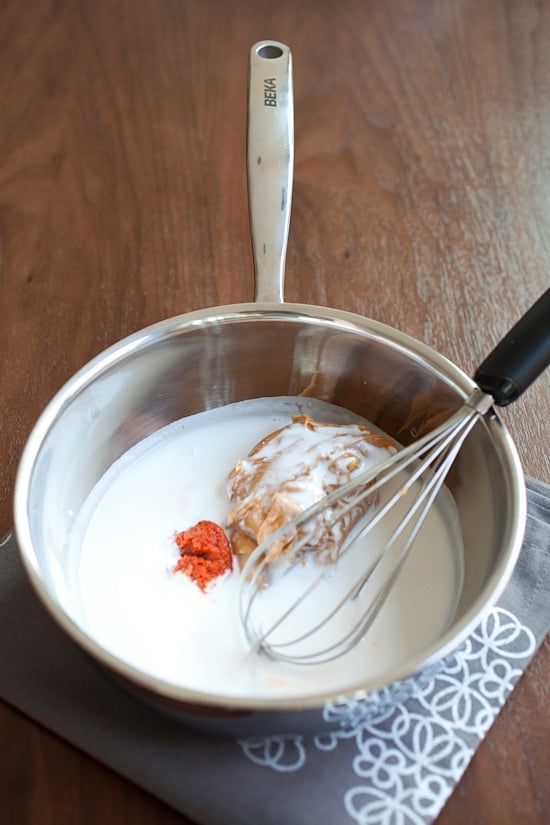 Limited Time Offer: $5.99 only. Available for download WORLDWIDE!
**Use it on Your Tablet, Mobile Phone, Desktop or Laptop**
Copyright © 2016 Rasa Malaysia. All rights reserved.