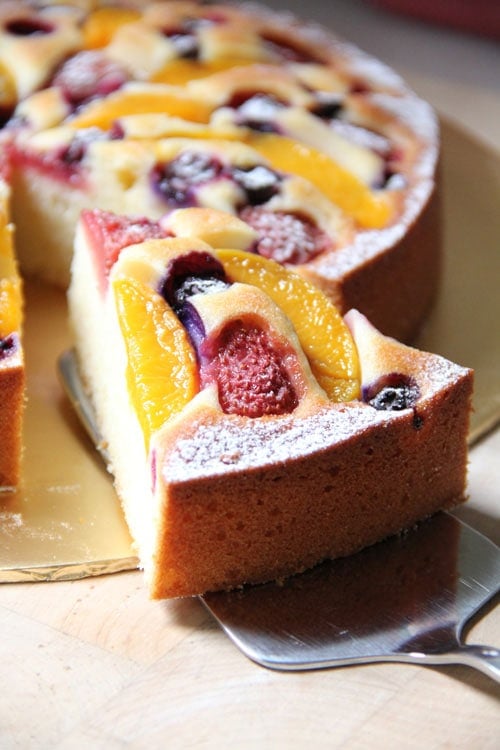 I love going to farmer markets during summertime. One of the things that I really enjoy is checking out the many fresh fruit stalls with wide varieties of colorful, beautiful, and bountiful fruits. Various sorts of berries, peaches, plums, pluots, pears, nectarines, and the list goes on. It's such a beautiful sight, and I would always buy more than we can eat.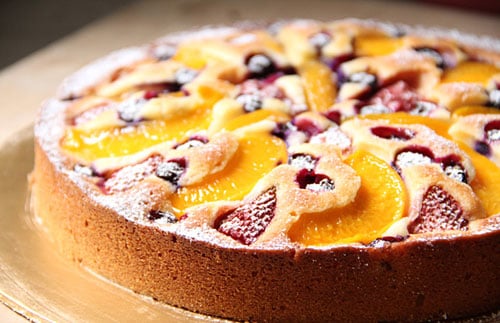 Anyway, summer is prime time to make fruity cakes or desserts, such as this mixed fruit pastry cake, a recipe contributed by my friend CP Choong. She has previous shared with us the mini egg cake, Sicilian orange cake, and lemon cream cake recipes. With endless summer dishes, it's always refreshing to wash down all the BBQ's and grilling (click the link to check out my BBQ/grilling recipes) with a slice or two of these utterly refreshing fruit pastry cake.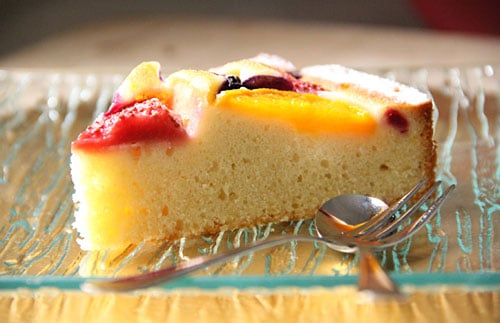 What I really love about this fruit pastry cake is that I can choose the fruit toppings for this cake. If you love berries, use more of them. If you like a combination of everything, you can do that, too. The key is choosing your favorite fruits, and hopefully in various colors so the fruit pastry cake looks absolutely gorgeous and beautiful. Enjoy the natural bounty of summer fruits while you can. Enjoy!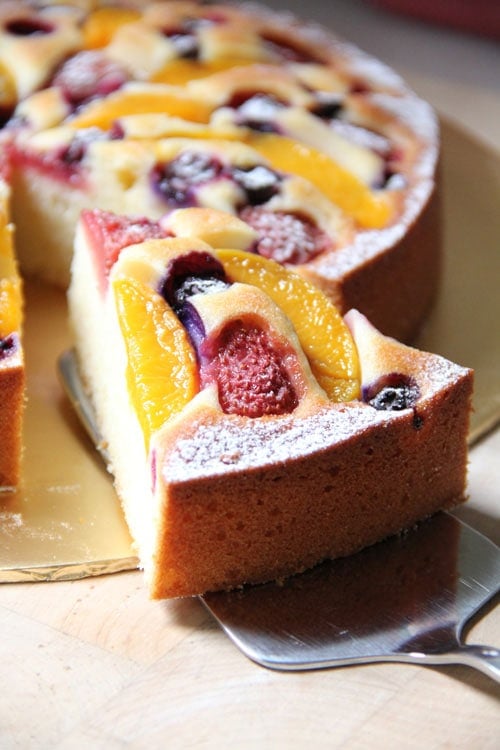 Fruit Pastry Cake
Makes 1 cake | Prep Time: 30 mins | Bake Time: 60-70 mins
Contributed by: CP Choong
Adapted from Happy Home Baking
Ingredients:
100g (3.5 oz) unsalted butter, softened
180g (6.5 oz) castor sugar
50g (1.5 oz) sour cream (or replaced with same amount of low fat yogurt)
3 large eggs, lightly beaten, room temperature
1 tsp vanilla extract
1 tsp lemon or orange zest
210g (7.5 oz) all purpose flour / plain flour
1 tsp baking powder
500g (18 oz) fruits (tossed with 2 tbsp sugar, optional)
Method:
Wash, cut (chunks or slices, as desired) and drain fruits, toss with sugar (if desired) and set aside. (If using canned fruits, wash the fruits to remove syrup, omit the sugar)
Grease and flour the sides of a 9" round pan or 8" square pan and line the base with parchment paper.
With a electric mixer, cream butter, sugar and sour cream (yogurt) till light and fluffy.
Dribble in the eggs gradually and beat till incorporated in the batter. (The mixture may appear slightly curdled)
Add vanilla extract and zest. Mix to combine.
Sieve over flour and baking powder and mix till smooth.
Pour batter into prepared pan and smooth out the top with a spatula.
Arrange fruits on top, do not press the fruits down into the batter. Decorate the fruits as desired.
Bake in preheated oven at 180C (350F) for 60-70 minutes or until a skewer comes out clean when inserted into the cake. Cover the top with aluminium foil in the last 15 minutes of baking to prevent the top from over browned.
Leave the cake to cool in the pan for 5-10 minutes. Unmold and transfer to wire rack to let cool completely. Dust the cake with some icing sugar if desired.
Cook's Note:
You can use strawberries, blueberries, peaches, bananas, oranges, pears, apples, pineapple, or any other fruits that are not too juicy. I omitted the sugar and used as much fruits, either fresh or canned, as needed to fill the top of the cake.
Most-Pinned Recipes
Brownie Butter Cake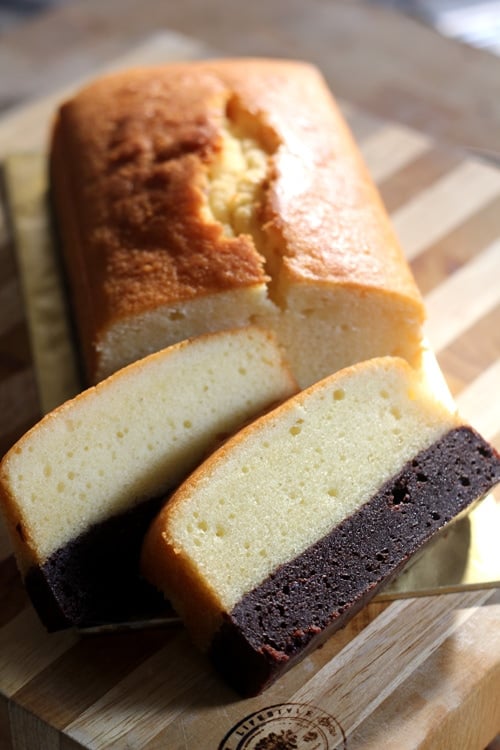 Nutella Cheesecake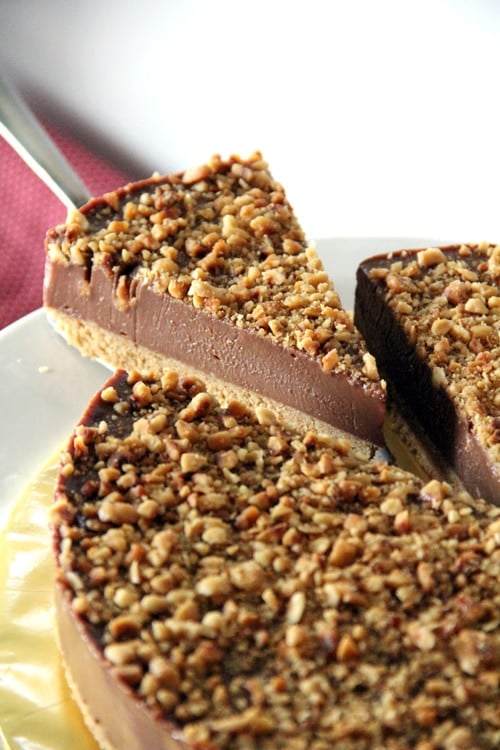 Chocolate Chip Cookie Dough Cheesecake Bar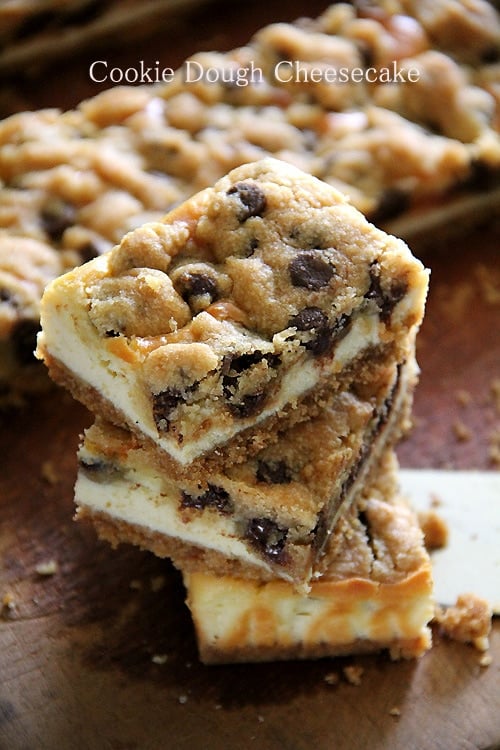 Butter Cake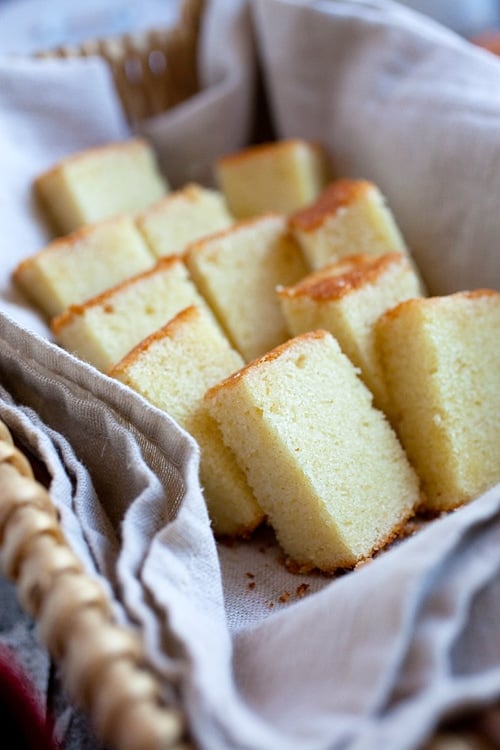 Peanut Butter Cheesecake Brownies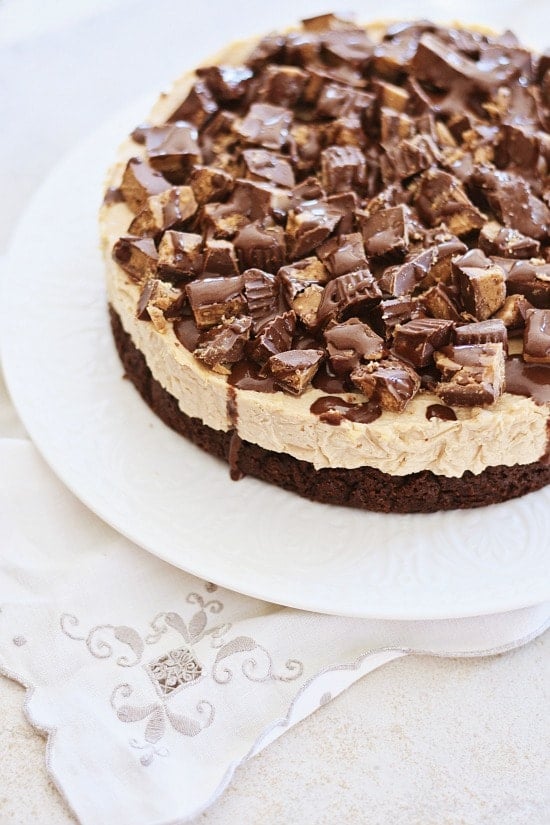 Meyer Lemon Pound Cake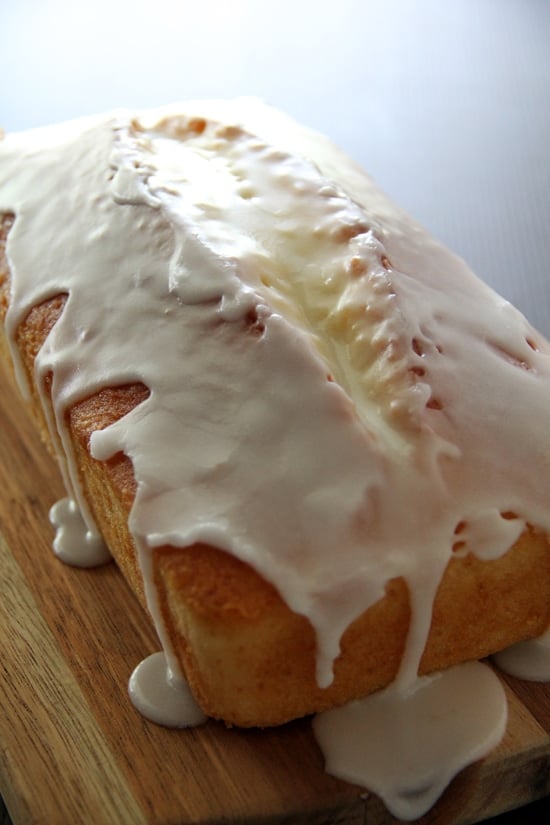 Copyright © 2016 Rasa Malaysia. All rights reserved.