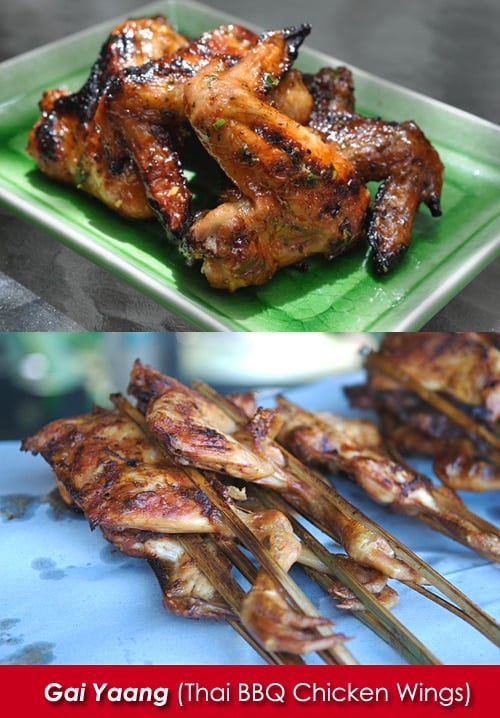 Gai Yaang (Grilled Thai Chicken Wings with Sweet and Spicy Chili Glaze)
Recipe by: Chef Robert Danhi
I have found that serving with some lime wedges allows those that care to add an extra burst of flavor.
Makes 4 to 6 servings
Ingredients:
Marinated Chicken Wings
3 tablespoon fish sauce
1 tablespoon palm or light brown sugar
1 tablespoon minced cilantro stems
1 stalk lemongrass, minced
½ teaspoon ground white pepper
1 tablespoon oil
3 lbs chicken wings
Glaze
¼ cup Thai sweet chili sauce
2 tablespoon roughly chopped cilantro
2 tablespoons Sriracha chili sauce (option – for those extra spicy ribs)
Method:
Marinade Wings:
Whisk together fish sauce, sugar, cilantro, lemongrass, white pepper, and oil. Toss wings well, cover and refrigerate for at least one hour, ideally overnight.
Make Glaze:
Whisk together all ingredients for glaze in large bowl.
Cook Wings:
Pre-heat charcoal or gas grill to medium heat. Grill chicken wing over in-direct heat for about 30-45 minutes turning them every 15 minutes until cooked through and golden brown.
Glaze Wings:
Toss wings in glaze until coated well.
Chef's Note:
If you wish to try the authentic Isaan version of Gai Yaang, please check out this recipe in the Southeast Asian Flavors cookbook.
Most-Pinned Recipes
Ginger Garlic Baked Chicken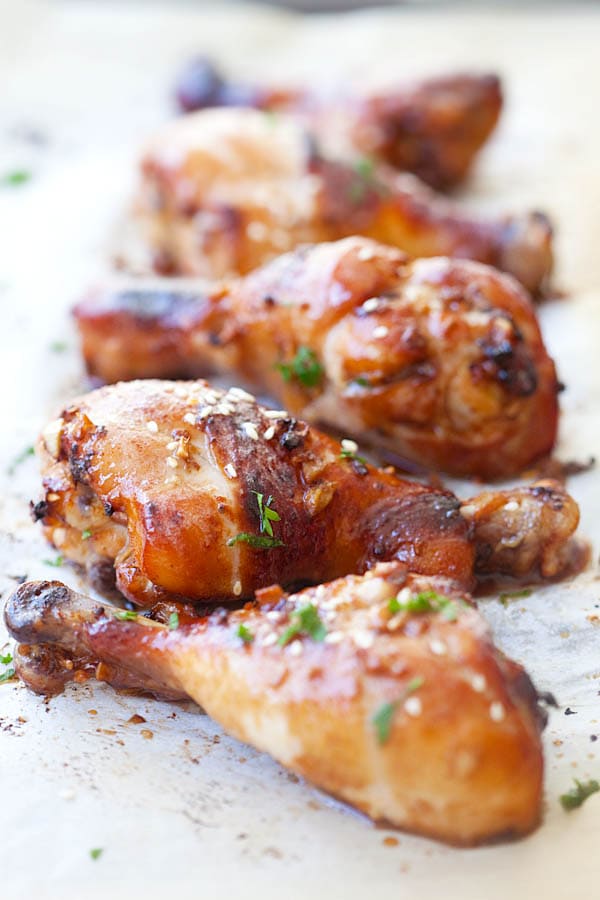 Crab Rangoon (Cream Cheese Wontons)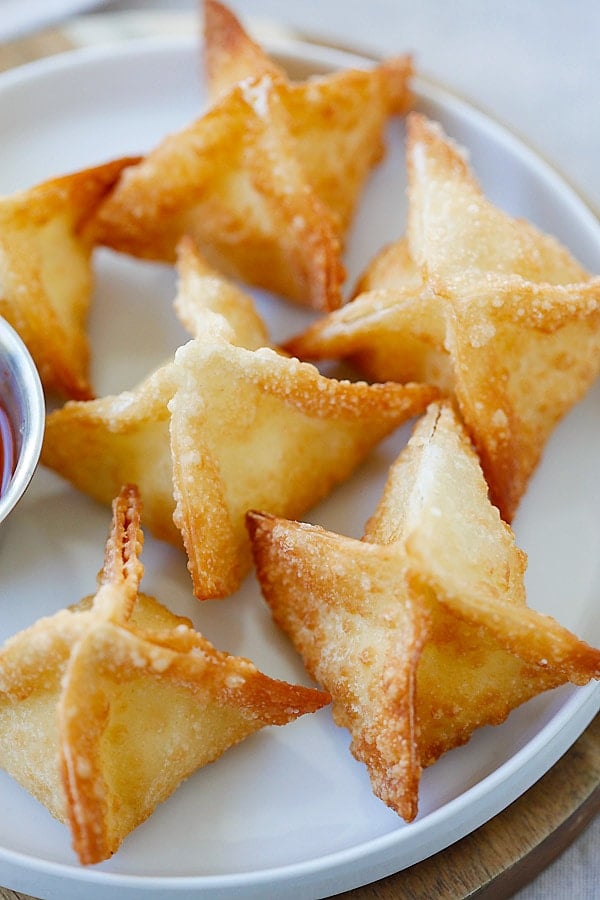 Chicken Wontons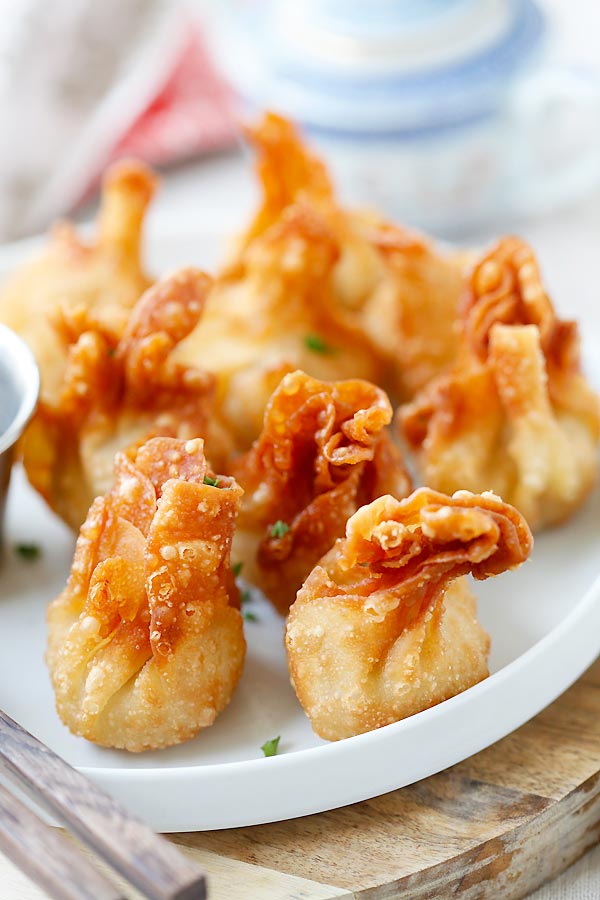 Onion Scallion Beef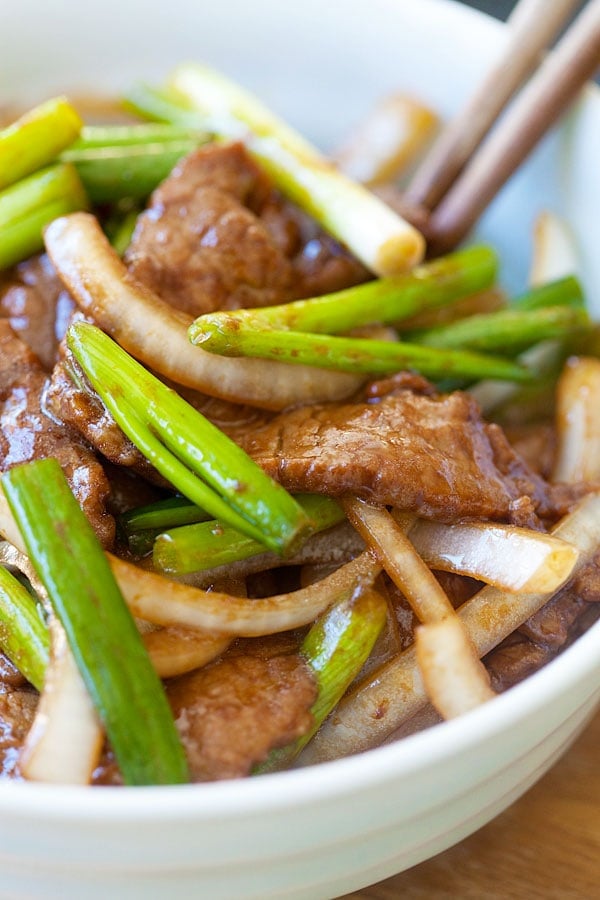 Thai Chicken Sate with Peanut Sauce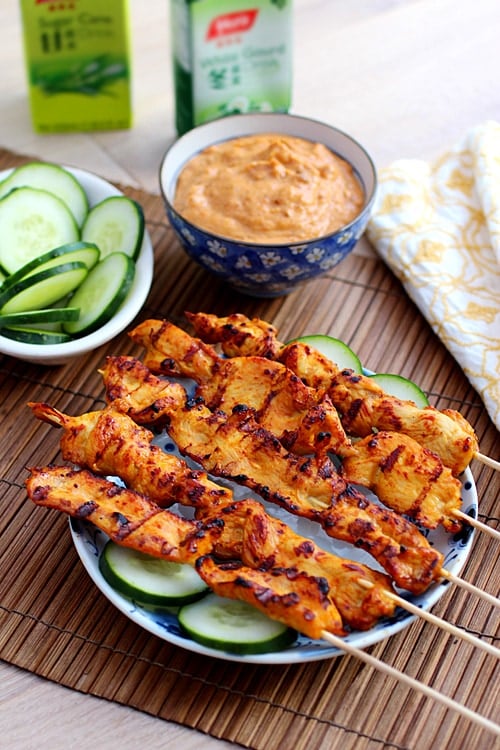 Thai Peanut Sauce