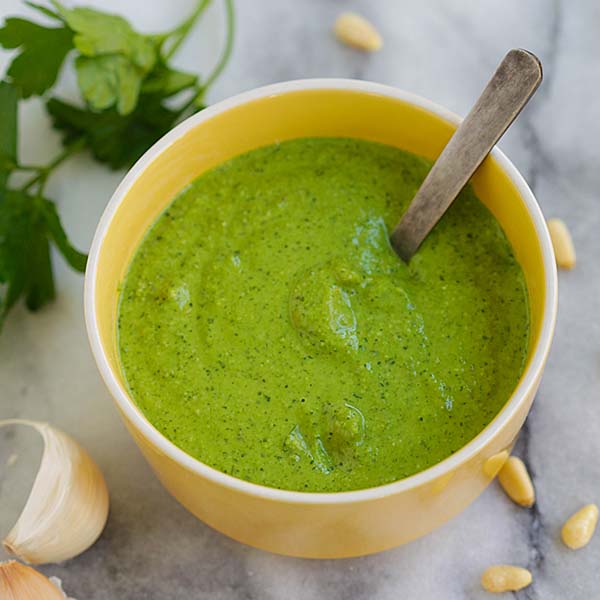 Garlic Pesto
Garlic Pesto – BEST homemade pesto loaded with garlic, Parmesan cheese, basil and pine nuts. This garlic pesto recipe is great for potatoes, pasta and more
Prep time:
Total Time: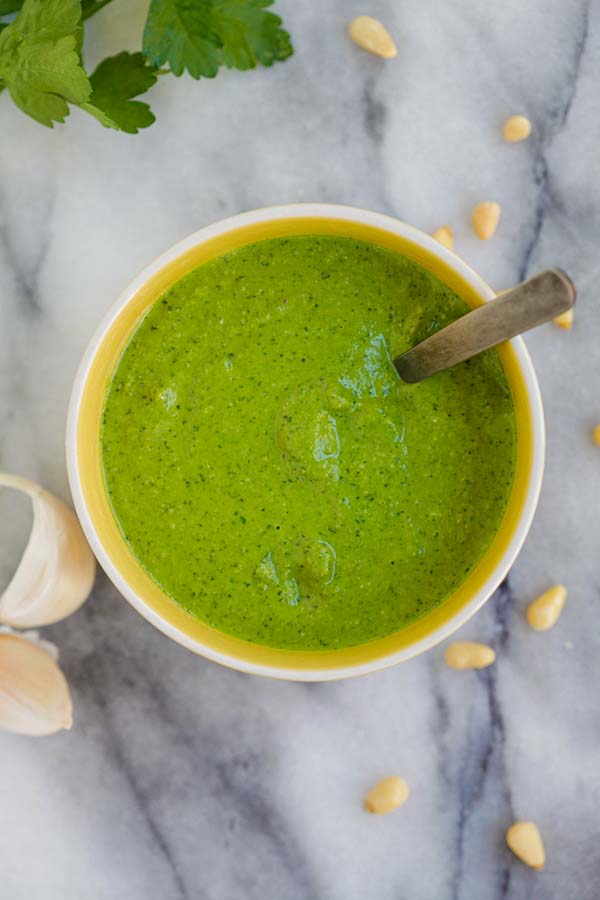 Yum
Garlic Pesto
Yields: 2 cups | Prep Time: 10 Mins
Adapted from: Minimalist Baker
Ingredients:
2 cups tightly packed fresh Italian basil leaves with small stems
3 cloves garlic, roughly chopped
3 tablespoons pine nuts
4 tablespoons lemon juice
1/4 cups grated Parmesan cheese
3 tablespoons extra virgine olive oil
Water
Salt, to taste
Freshly ground black pepper
Method:
Add the basil, garlic, pine nuts, lemon juice, Parmesan cheese into a food processor. Blend well. Add the olive oil slowly into the food processor. If the pesto is too thick, add a little warm water to loosen it. Transfer the pesto out and add salt and black pepper. Stir to mix well.
The pesto is now ready for use.
Cook's Note:
You may keep the pesto in the refrigerator for a few days. Use it on pasta, steak, shrimp, plain toast, potatoes, etc.
Most-Pinned Recipes
Chili Lime Chicken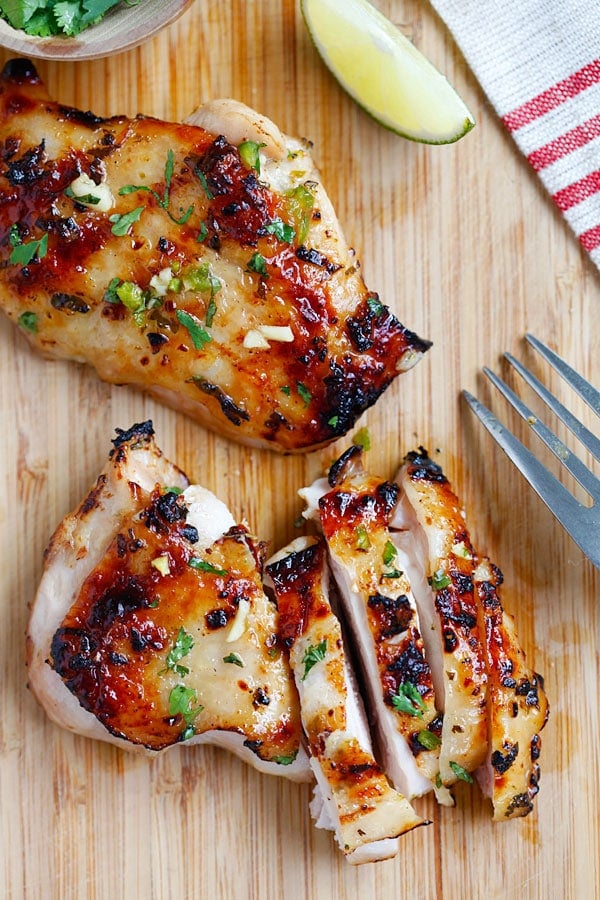 Cilantro Lime Chicken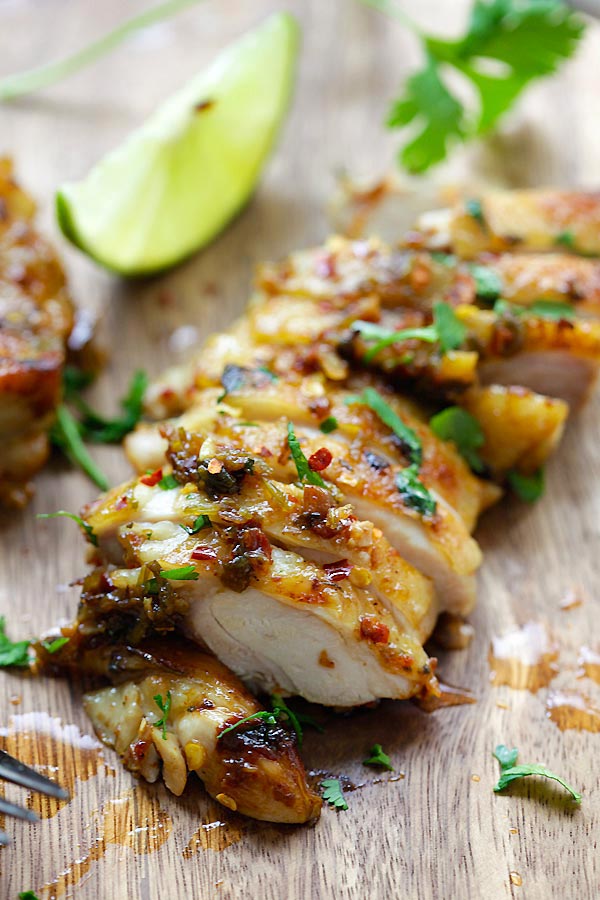 Garlic Herb Roasted Potatoes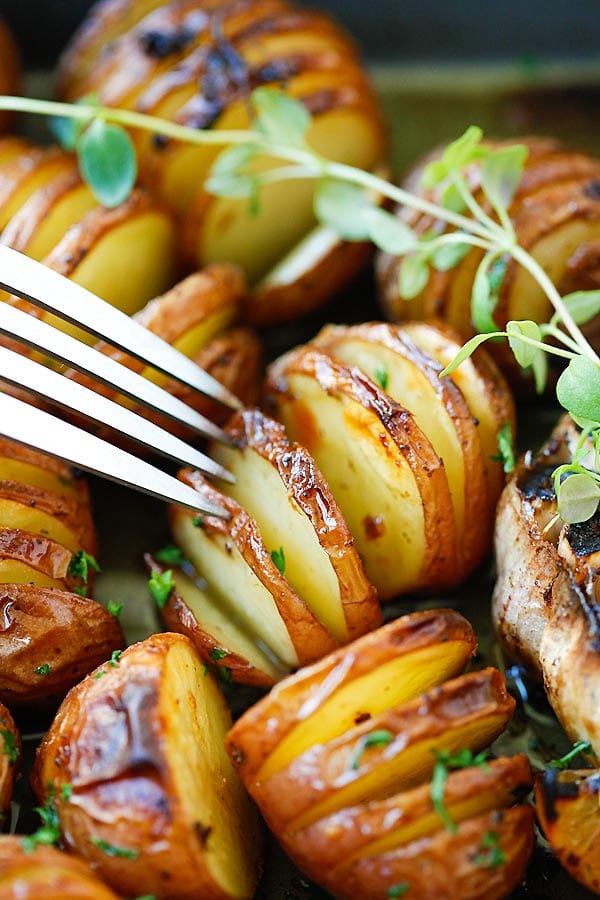 Italian Roasted Potatoes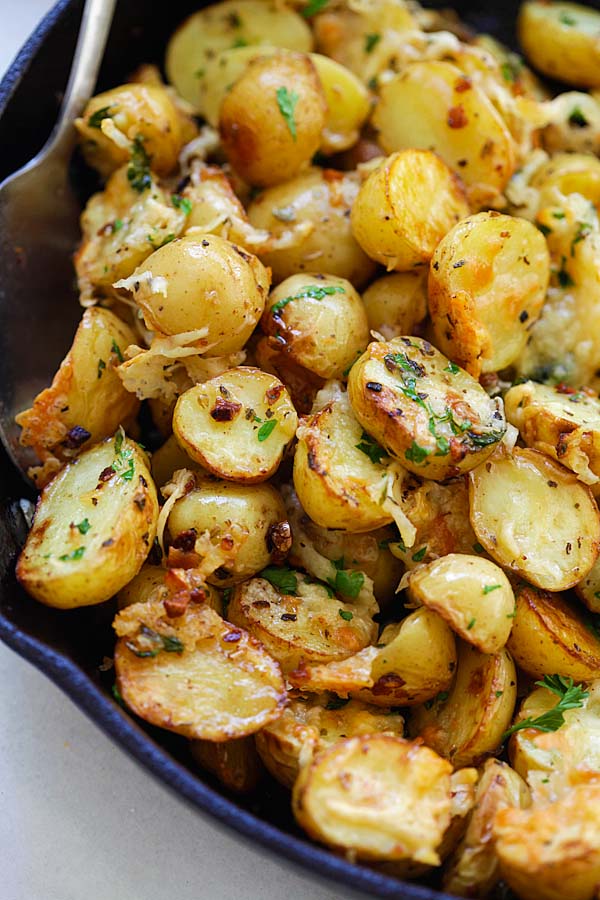 Honey Garlic Salmon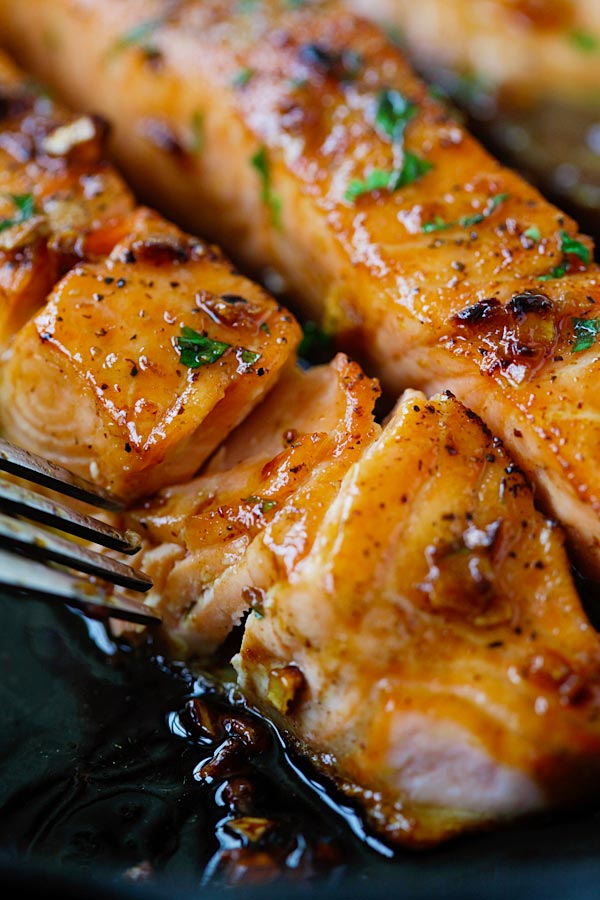 Parmesan Roasted Cauliflower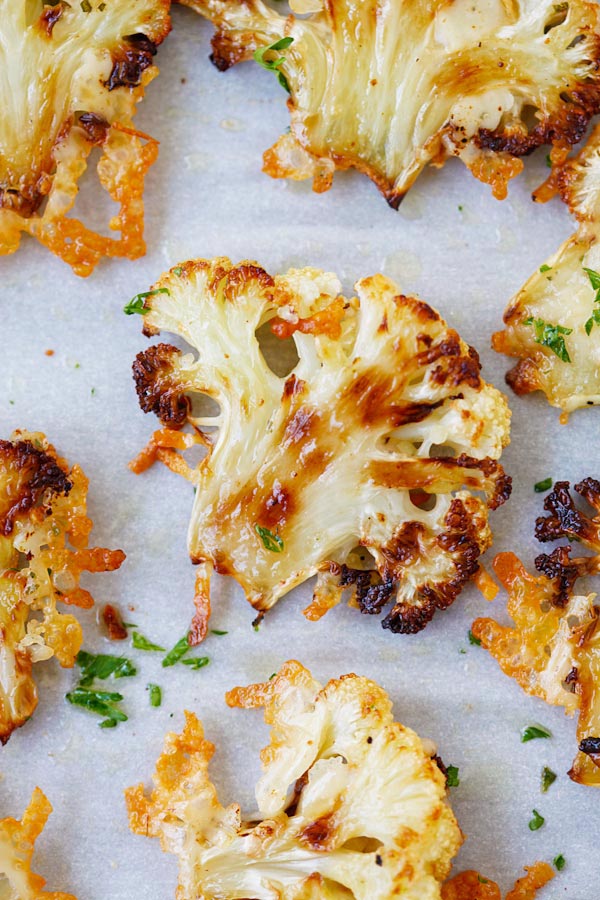 Creamy Garlic Chicken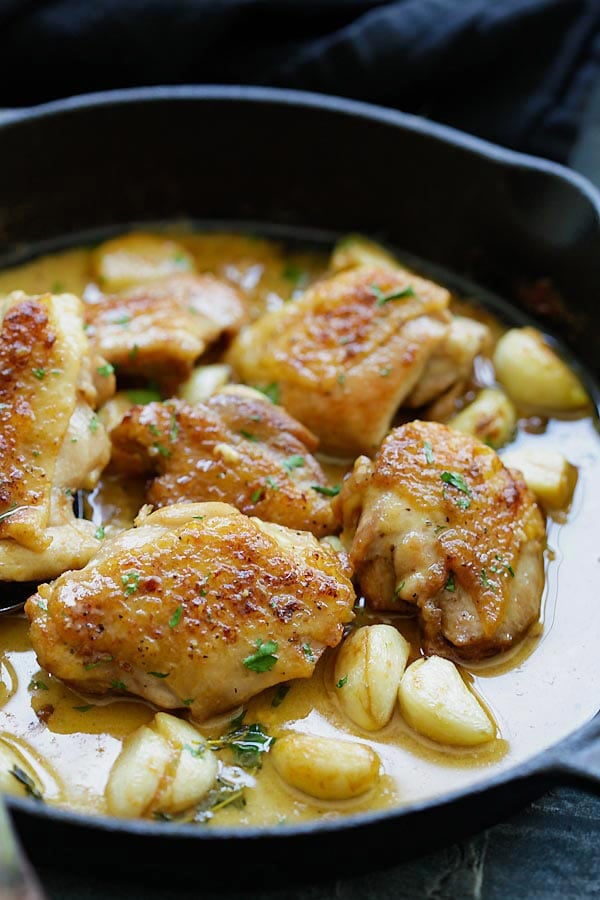 Garlic Parmesan Roasted Carrots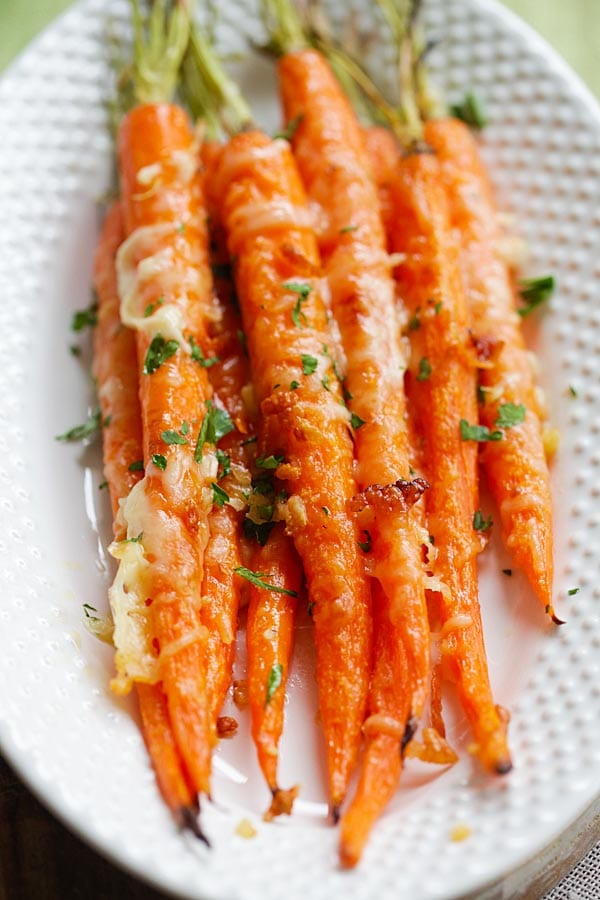 Parmesan Baked Chicken Nuggets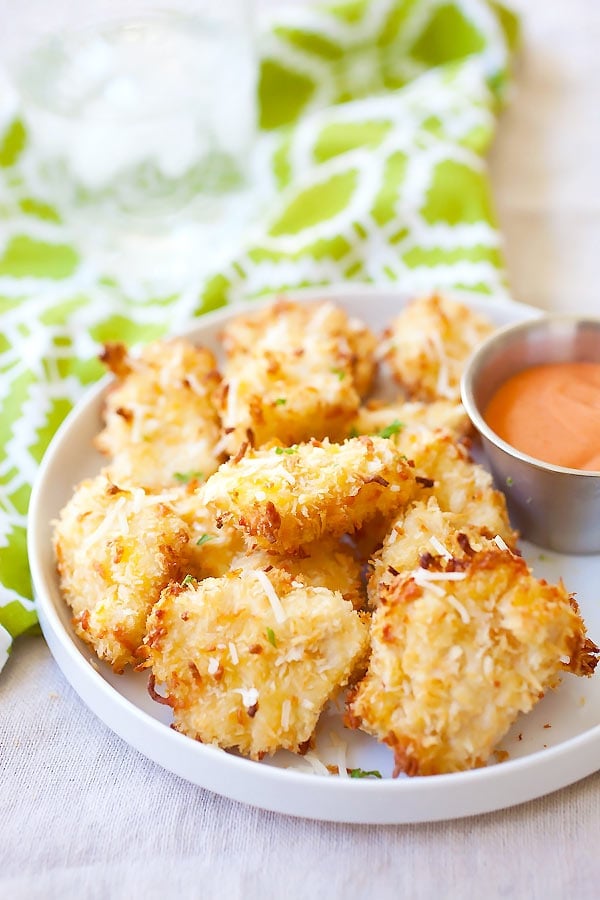 Garlic Herb Cheese Bombs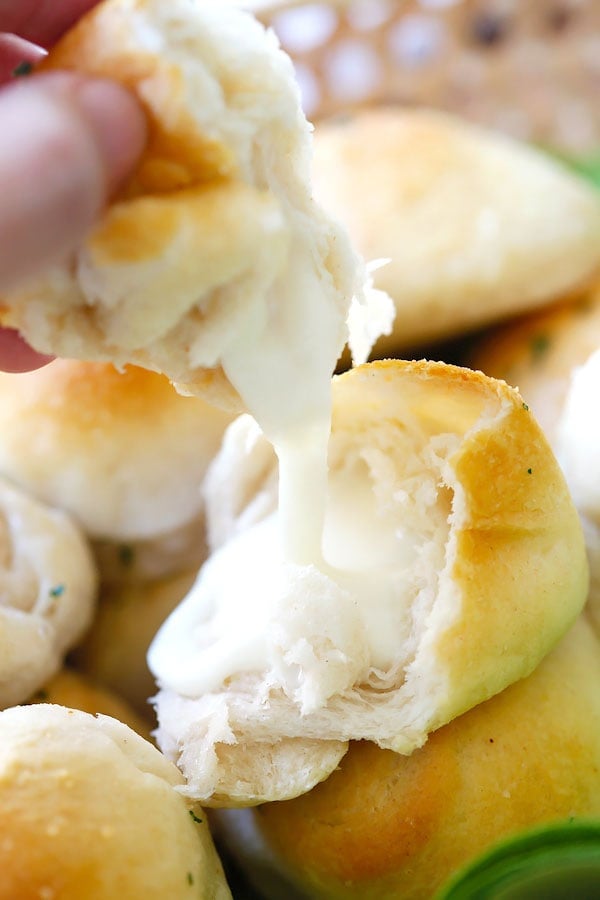 Parmesan Garlic Noodles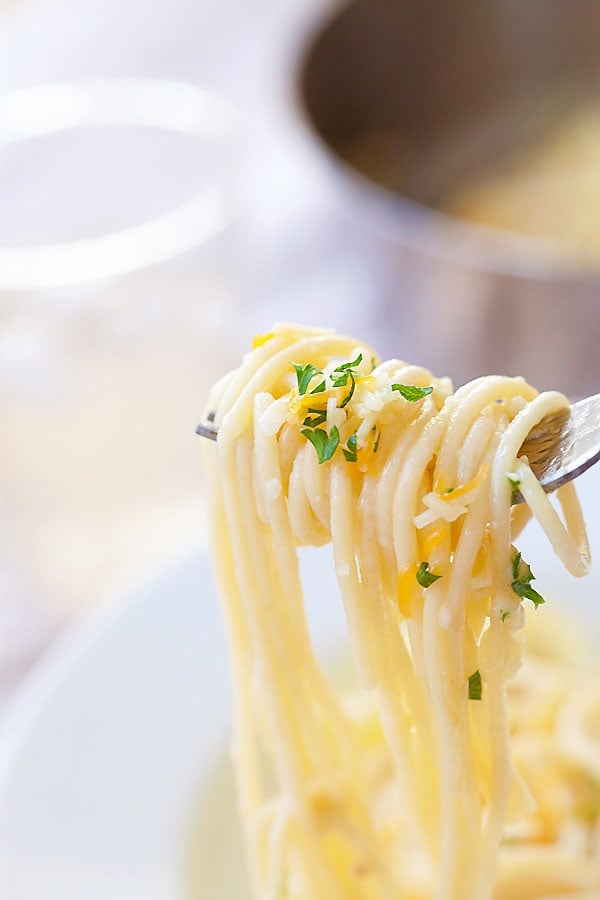 Mini Garlic Monkey Bread